Instagram: @sophiestanding_
Website: www.sophiestandingillustration.com
1. What's your story? Where are you from?
My name's Sophie, I'm 29 years old and I'm an illustrator living in Amsterdam! I'm originally from the South east of England, and lived in London for a long time before making the move to the Netherlands. I am half french and have family in the south of France!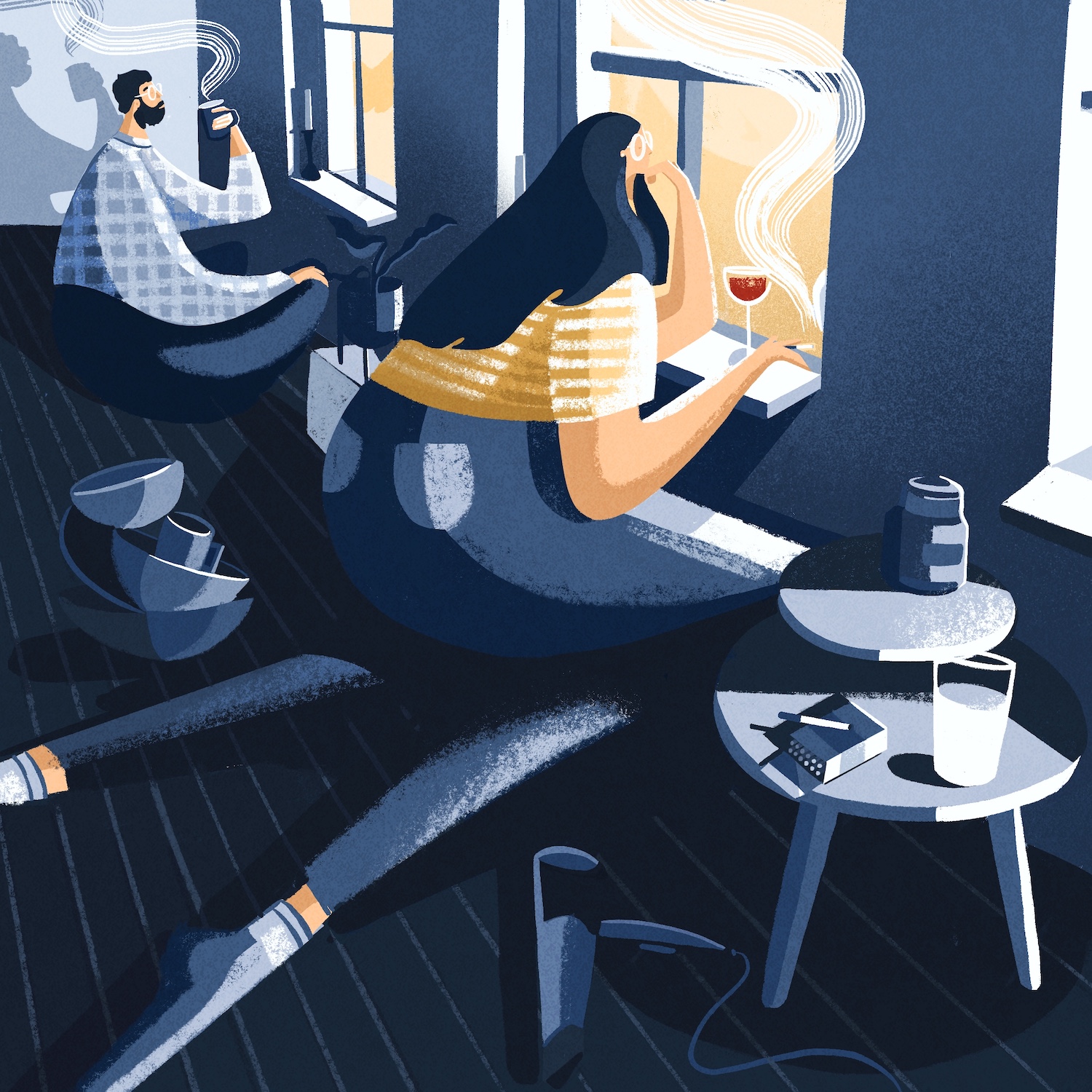 2. Tell us about your aesthetic.
I work digitally, combining bold shapes with rich textures. My work is often metaphorical, using concepts to explain intangible subjects. I like intriguing and striking compositions in rich colour palettes.
3. What is your favourite medium and why?
Although I love the aesthetic of paints and chalks in real life, I love working digitally to mimic the same thing. It's just a more efficient way of having 100 paint brushes without having to find somewhere to put them! I also really enjoy how you can manipulate any stroke or shape in a digital medium.
4. What is your artistic process like?
I actually begin with words and do almost like a spider diagram to find a suitable metaphor which simply and concisely communicates a concept. After that, I'll do a selection of rough sketches which I can present to the client. I work up the chosen idea in greyscale so I can get the contrast and depth just right. I find working in greyscale first doesn't distract me with finding the perfect colour palette straight away, and I can concentrate on the composition of a piece. I can then test and drop a selection of different palettes into the piece and tweak until the cows come home!
5. Who and/or what inspires your work?
People and human behaviour. I'm fascinated by human nature, and like to visually describe intangible things like feelings and the flux of the human body.
6. What role does art play in your life? How does it change the way you view the world?
It gives me different perspective on things, makes me visually engaged with topics and also just brightens up my day.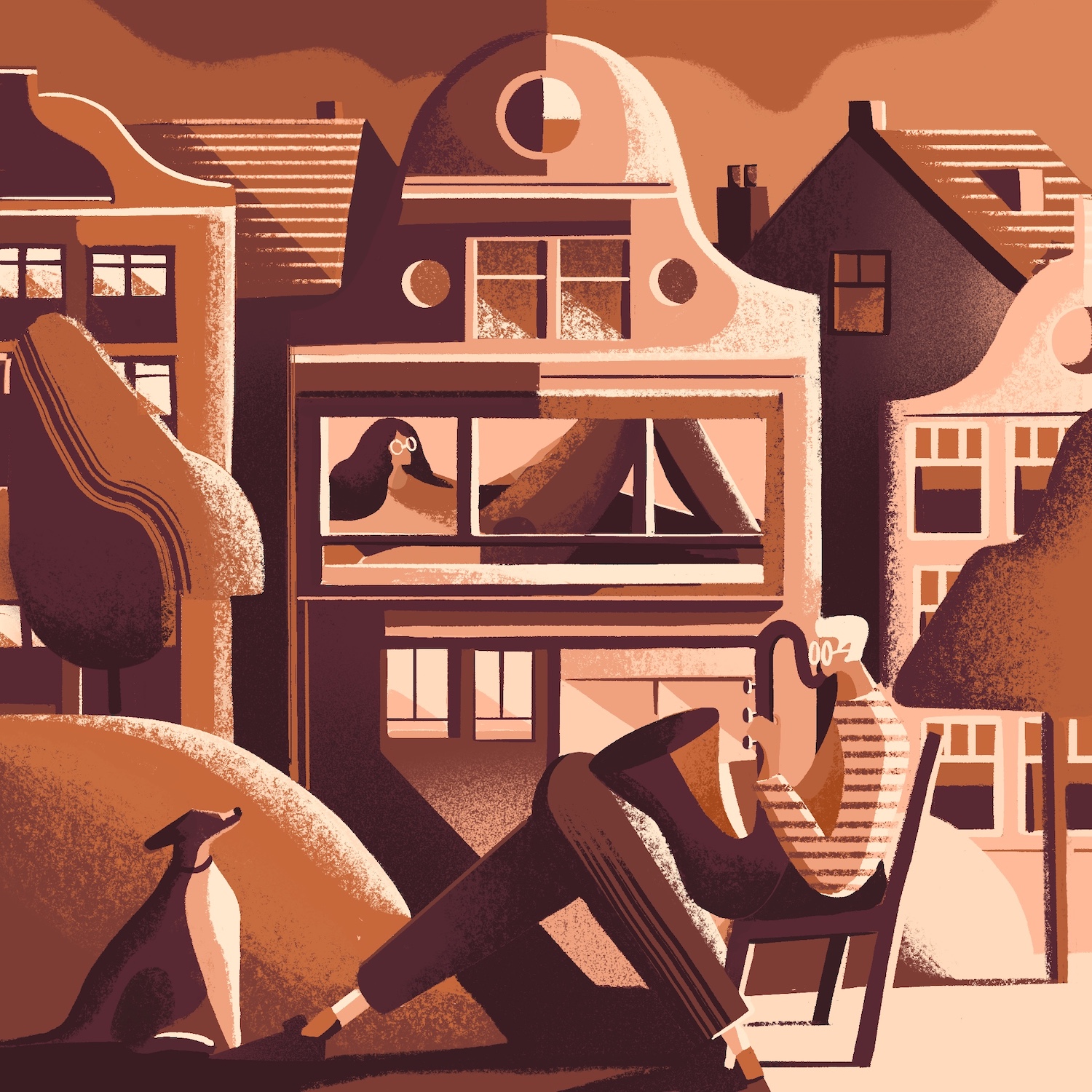 7. Where did you study?
Kingston University in London! On the illustration and Animation course and loved it!
8. Where do you see yourself in five years?
I would love to work on more books with a range of different authors with different backgrounds! Also would be cool to work with more animators and get things moving!
9. What about in ten?
No clue! I find it boring to plan that far ahead!
10. What do you hope to achieve with your art?
I hope to create visual communication that helps people to engage or learn something in a more creative and beautiful way. I hope that my work can offer a more creative introduction to complex subjects and to offer a different perspective.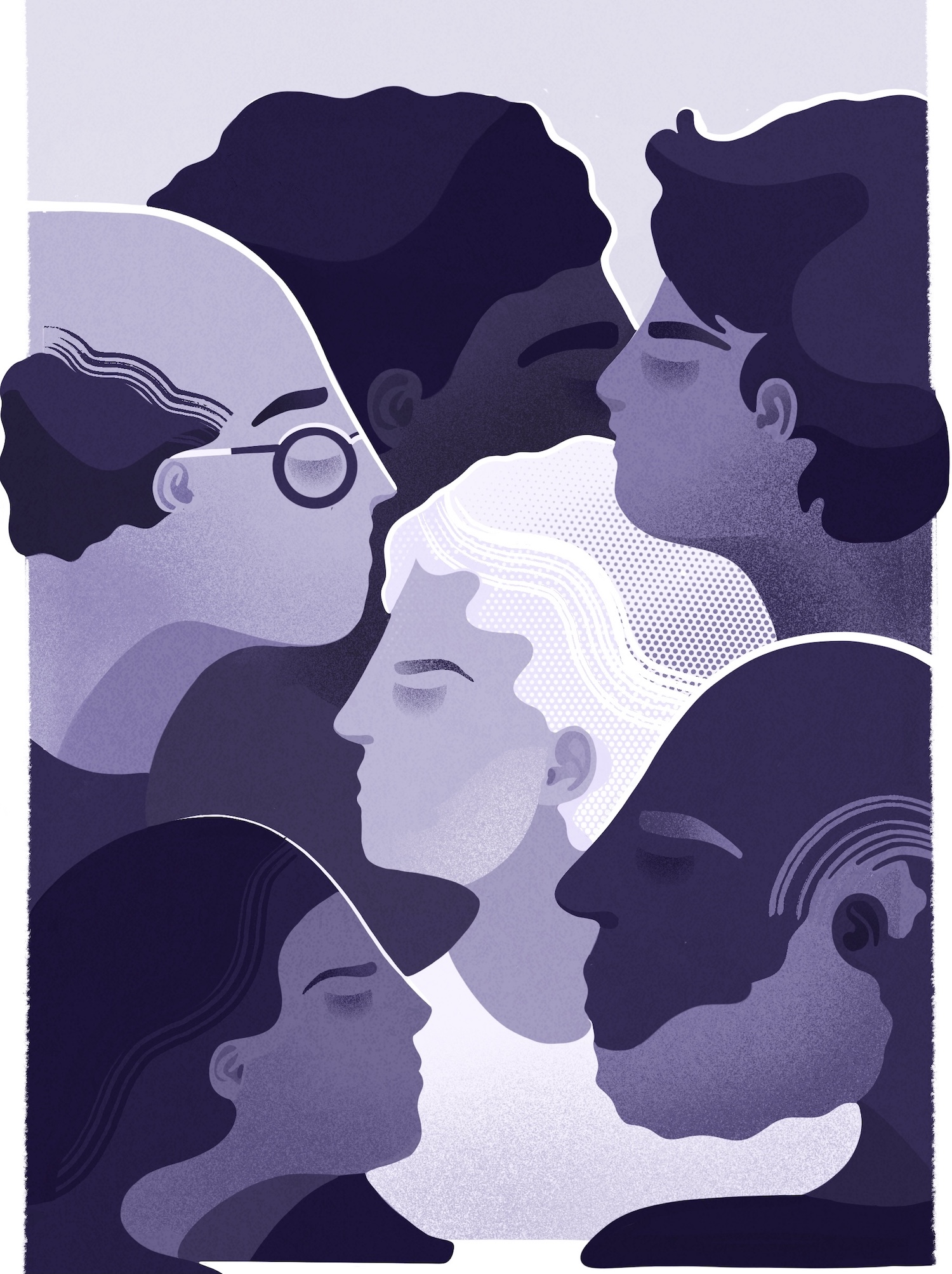 11. Now, tell us a little more about you as a person: what is your favourite food?
I love a lot of different food! I really like having lots of different bits on my plate so things like tapas or mezze or just give me a whole cheese board haha
12. Favourite book?
I don't have a favourite book but love reading a lot of non fiction on sociology, health+ wellbeing and science. Also love reading funny anecdotal stuff; finding out more about people's lives and their experiences.
13. Favourite genre of music?
I love changing it up all the time! I'm really into listening to Erykah Badu's old stuff at the moment - just love her voice, her lyrics, style - basically everything!
14. What are your hobbies?
Love cycling around day & night - exploring new places, especially amsterdam, on a bike is such a great way to understand a city! Going to markets, stroking dogs, making really tasty food, watching all types of film, live music, travelling - all the good stuff!
15. If you weren't an artist, what would you be?
I'm interested in bodywork so how to help people understand their body and improve their body+mind connection . Also interested in nutrition so how food can heal and enhance. Part of me would also like to work in music and events!