Instagram:
@sowiesowies
Facebook:
www.facebook.com/sowiesowies
Website:
www.sowiesowies.nl
1. What's your story? Where are you from?
I am from Bentveld, a teeny tiny village near the west coast of the Netherlands. My family was always very supportive of 'chasing your dreams', so I always felt free to explore the creative side of myself. After High-school I still had no idea what I wanted to do with my life so after spending a year in Florence, Italy learning the language and getting taught to paint by amazing art teachers I decided to try and apply for art school. I ended up going to an art school all the way up north and had 6 years of exploring and trying out everything I could (not only in art).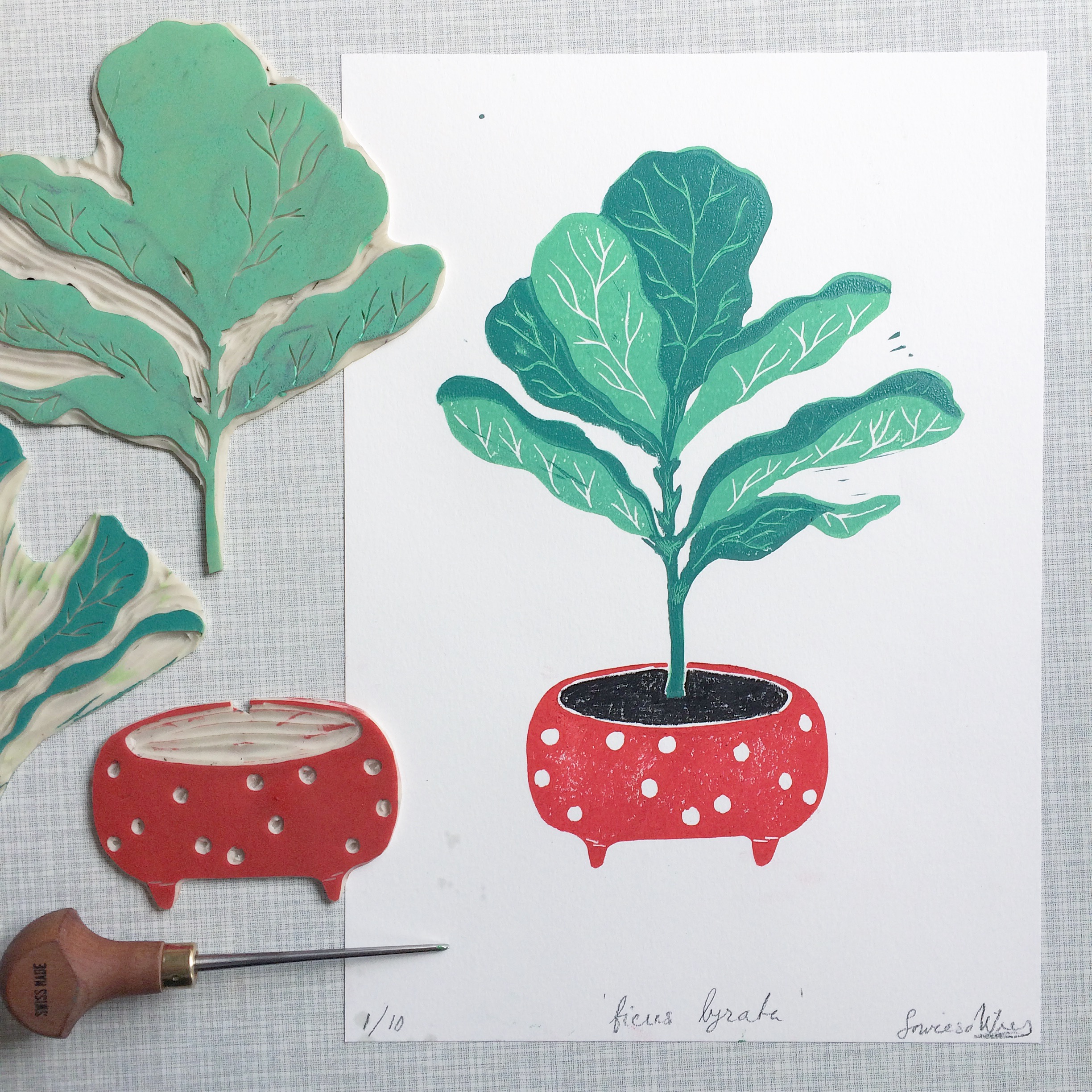 2. Tell us about your aesthetic.
All my work is handmade and (almost) nothing is done on the computer. This began because I had no idea about photoshop etc, but later this became a conscious choice. My work differs from very serious subjects to dogs (a lot of dogs) In a way I try to incorporate all I see and experience into my work.
3. What is your favourite medium and why?
My absolute favorite medium is Linography. I learned the basics when I was 10 and didn't go back to it until 4 years ago. I completely fell in love with it again and havent stopped using it since. I am a printmaker by heart I discovered. I love it especially because there is always an element of surprise with printmaking. That moment of the 'reveal' gets me every time.
4. What is your artistic process like?
My process is very simple and usually my best work starts without too much planning or sketching. This depends on for whom I'm making the illustration. Editorial work takes a lot of sketching. But my autonomous work is more a free flow of just seeing where it ends and trying to surprise myself.
5. Who and/or what inspires your work?
I get inspired by anything in life, but mostly by animals. I love how you can turn an animal into a beautiful metaphor and how they can translate into a beautiful story about life without using words or human shapes. Old printmakers and people who use different printing techniques inspire me to get the most out of the medium.
6. What role does art play in your life? How does it change the way you view the world?
I remember my first day at Art school and one of my teachers told me that they wouldn't teach me 'art', but they would teach me to view the world differently. And in a matter of days I started seeing things around me I had never noticed; every street sign, menu, commercial, billboard etc was all thought of by someone and had to start somewhere. For example we have a fish truck around the corner where they made an illustration on the side of someone eating a herring and it would be hated by all my art teachers, but I love it! The thought of someone creating that as an artist with absolutely no complicated thought of aesthetic or concept is what motivates me to sometimes let go a little and not be too strict with my own work.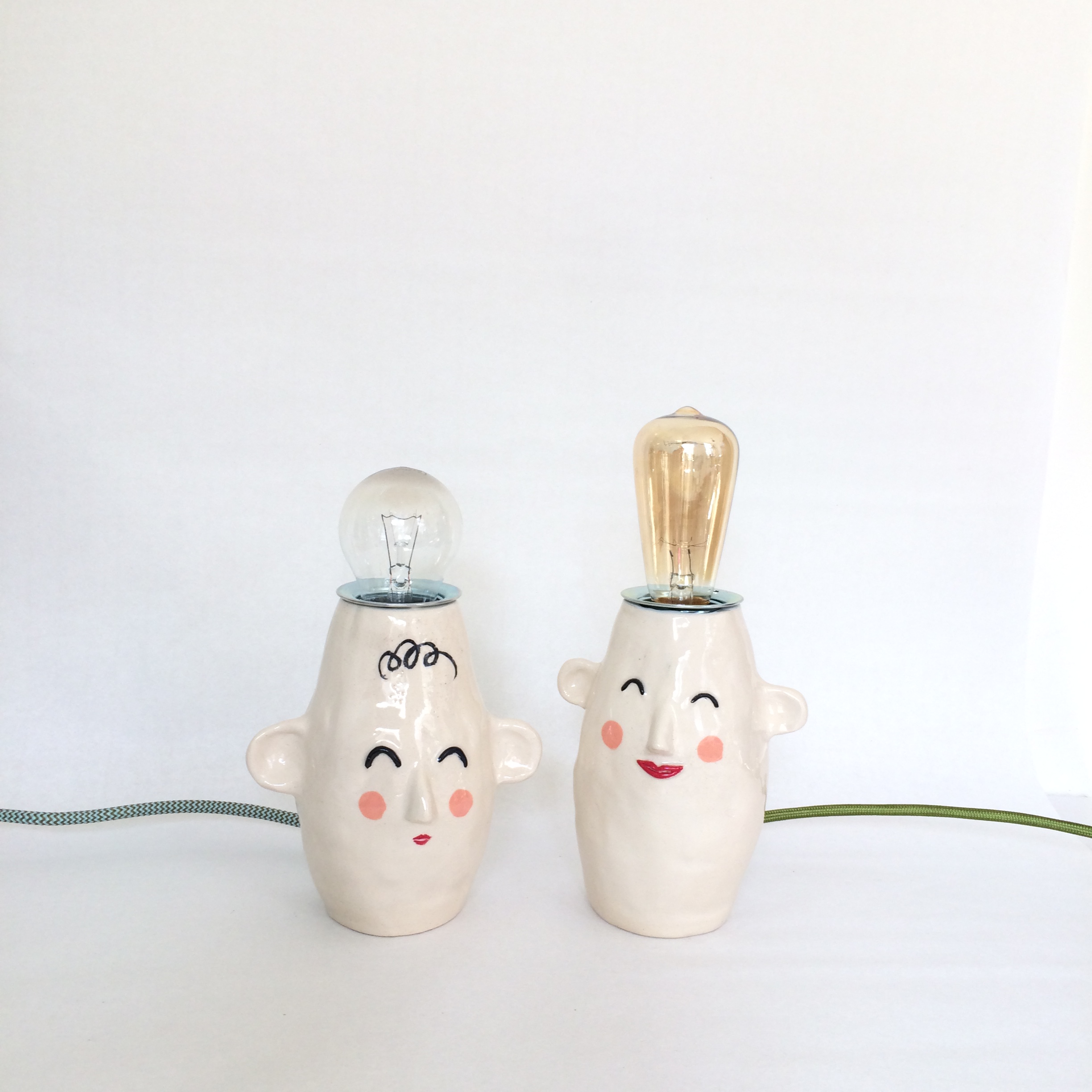 7. Where did you study?
I studied in Groningen at the art academy Minerva. I ended up taking a bit longer than the usual 4 years because there was just too much to see and to explore.
8. Where do you see yourself in five years? Working in an agency?
I see myself living in Amsterdam or Utrecht and I hope my career will have grown into a lot of editorial work for my dream clients. I hope I will have illustrated a children's book and further develop my small business of ceramic lamps.
9. What about in ten?
I hope to have lived abroad for a while and have tried out a whole lot of new printmaking techniques. And that I struggle less with the whole 'being an artist' thing in combination of being a perfectionist.
10. What do you hope to achieve with your art?
I genuinely hope I make people smile with my work. I always try to not lay it on too thick and tell a small but honest story with my illustrations. I hope when someone looks at it or hangs it on their wall, they find it touching in a way and it makes them want to keep looking at it.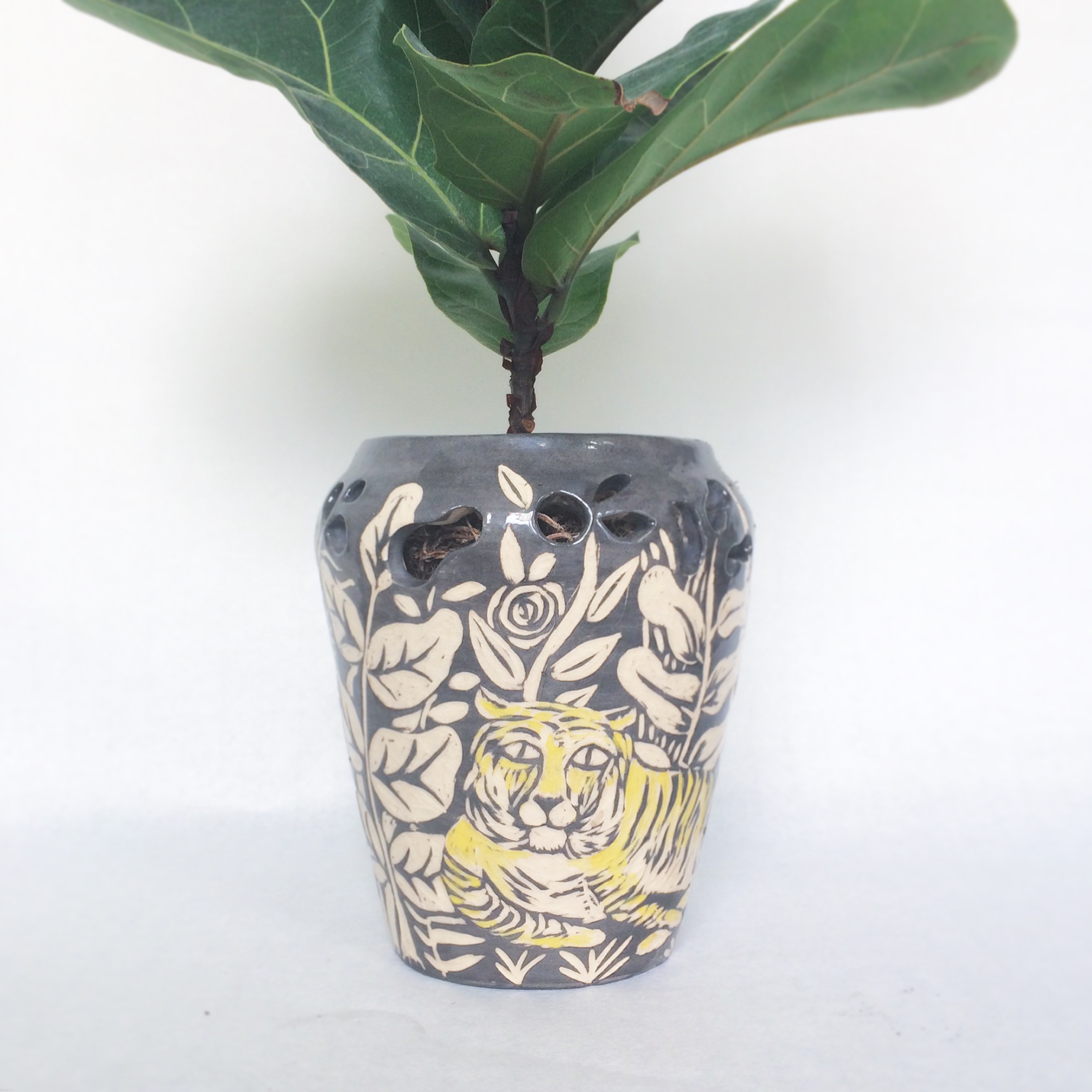 11. Now, tell us a little more about you as a person: what is your favourite food?
I absolutely love cooking. Every weekend I go to the market and try to make a big feast for me and my boyfriend. We cook mostly fish and shellfish. You can wake me up for a plate full of crab, squid or shrimps!
12. Favourite book?
I would love to say it is some great art book by a great artist. But if I have time to read I read cookbooks. Julia Child's Mastering the art of French Cooking reads like a novel to me.
13. Favourite genre of music?
I listen to everything, but my favorite music is by Fun. and Vampire Weekend.
14. What are your hobbies?
I used to say ceramics and pottery throwing but I kind of turned it into my job as well, so I don't think it counts as a hobby anymore… And of course; cooking (and eating).
15. If you weren't an artist, what would you be?
I think I would be a detective. I am the best puzzle solver I know, so I would be great at that. The combination of the excitement, solving puzzles, being the good guy and helping people sounds perfect to me.