Instagram:
@soy_del_hambre
Facebook:
www.facebook.com/soydelhambre
Website:
www.delhambre.com
1. What's your story? Where are you from?
I'm Fernando Del Hambre, an illustrator based in Madrid (Spain is pain) and I wanna be millonaire. Please hire an illustrator. My works have presence in publications such as EL PAÍS (newspaper), EL MUNDO (newspaper), CINEMANÍA (mag), GENTLEMAN (mag) and ICON (mag). I am currently working as an illustrator for the FAO (Food and Agriculture of the United Nations Organization) and for Greenpeace Spain, and I also collaborate as art director and animator with McCann, Young & Rubicam and GMR/DDB Canadá. I am also publisher of illustrated books in my own editorial: www.ladecadente.com. My main influences come from music and cinema. I love advertising, typography and editorial design. I have worked for ten years in different magazines.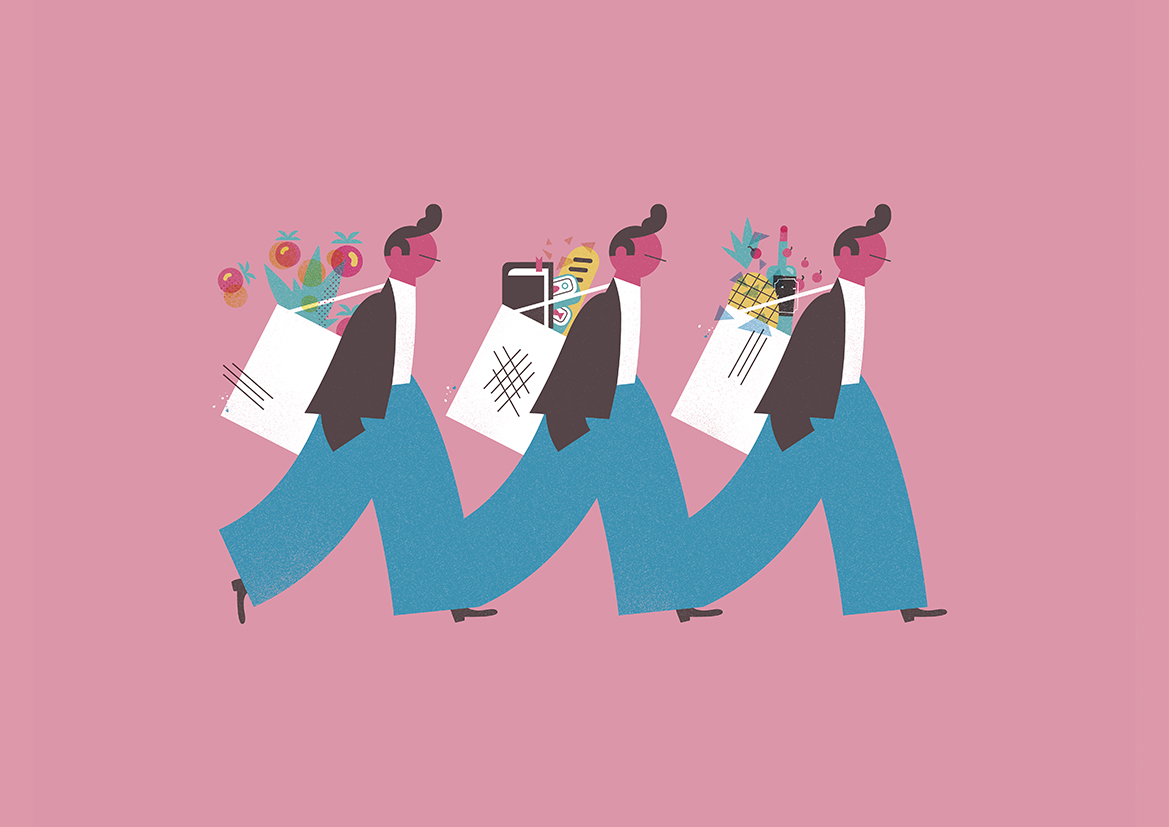 2. Tell us about your aesthetic.
Old school culture, rock and roll and Serie B movies… but I usually work with publishers and magazines so I try very different things in each work.
3. What is your favourite medium and why?
Lately, I work a lot digitally, but I try to draw on paper for my personal staff.
4. What is your artistic process like?
I'm pretty chaotic, I do not have a process, and each work is different. I think the key is to make a good previous work of documentation before starting drawing.
5. Who and/or what inspires your work?
I think my main influences are old school music and movies.
6. What role does art play in your life? How does it change the way you view the world?
It is my way of life and it could not be otherwise.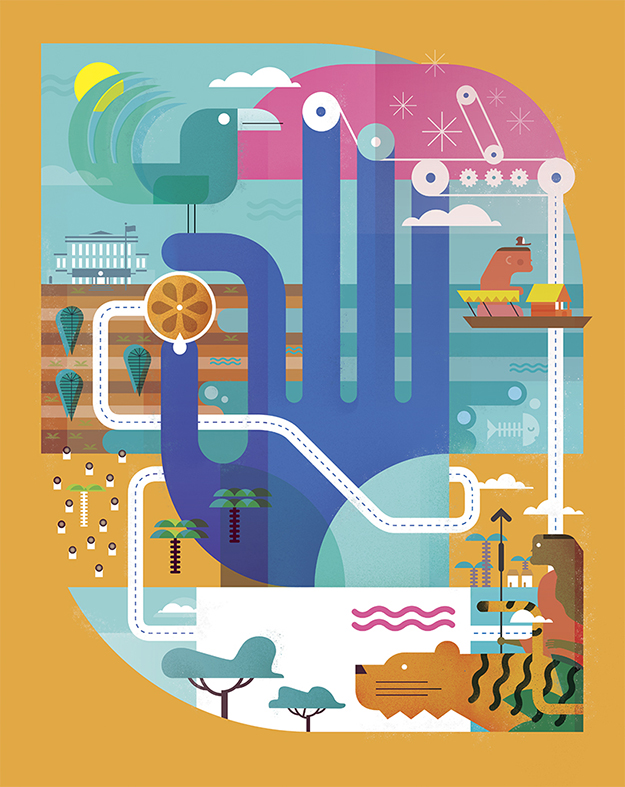 7. Where did you study?
School of Art nº 10 in Madrid: illustration and graphic design.
8. Where do you see yourself in five years? Working in an agency?
I don´t Know where, but surely doing the same thing.
9. What about in ten?
In 10 years I will be millionaire. On a yacht. But doing the same stuff.
10. What do you hope to achieve with your art?
Happiness.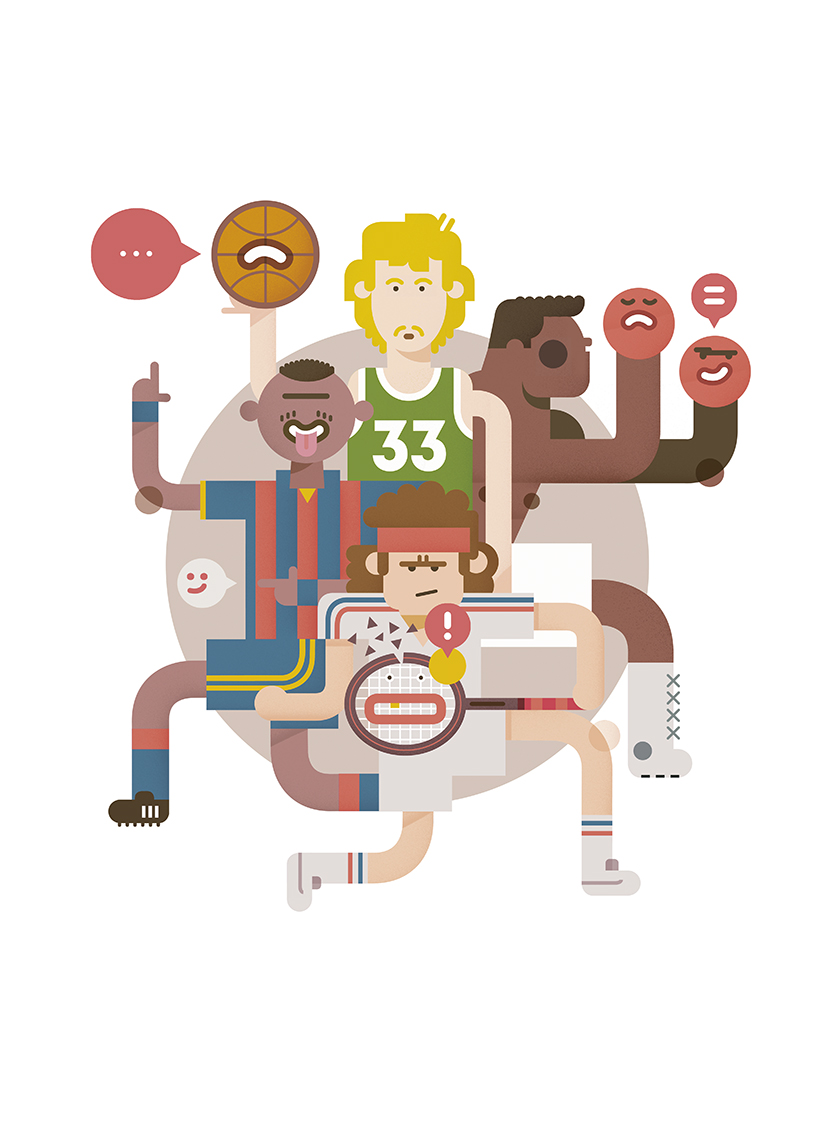 11. Now, tell us a little more about you as a person: what is your favourite food?
Spanish omelette.
12. Favourite book?
"City" of Alessandro Baricco.
13. Favourite genre of music?
Rock&roll, swing, balkan, ska…
14. What are your hobbies?
Watch movies, series and read comics and books.
15. If you weren't an artist, what would you be?
I don't think I´m an artist, I prefer to think I'm a craftsman who tries to improve a bit with every work