Instagram: @spacerocket_art
1. What's your story? Where are you from?
My name is Sergi and I was born in Mallorca, Spain in 1992. A landscape full of mountains and beaches surrounds this island. I grew up on a farm far from the capital, between the dense vegetation and the love of animals. Living away from the rest of the population has been key for my creativity to rise to stratospheric levels.
I have always been very lonely so I took my toys and played among the cornfields imagining that I had a base or that I was abducted by aliens. At night that game was much more exciting because you could see the brightness of the stars.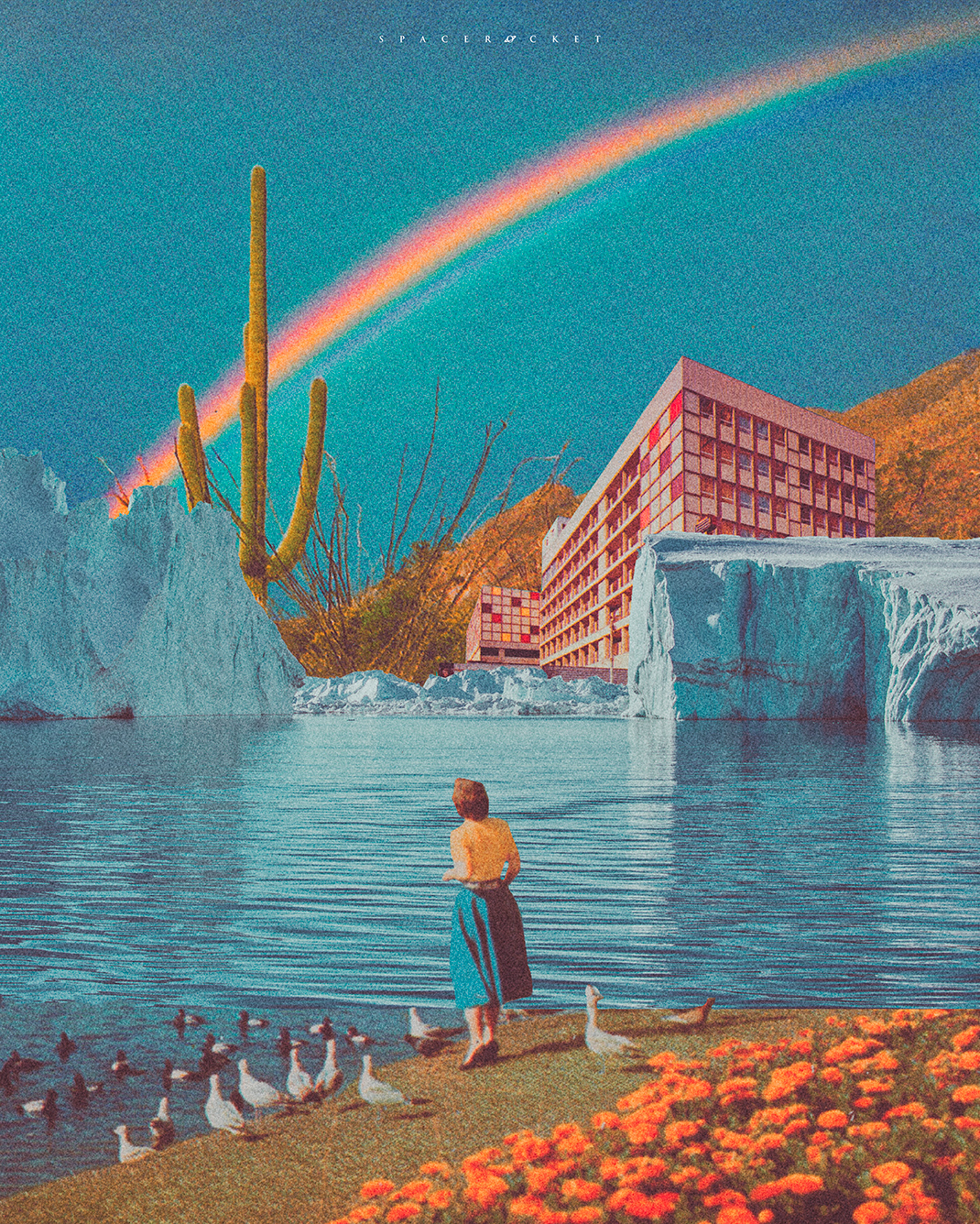 2. Tell us about your aesthetic.
I have been strongly influenced by my life in the 90s and the aesthetics of that time. My aunt Rosa was dressed in her eighties, just like my grandmother. That stayed with me forever and for me, affection and love are related to this type of aesthetics.
Also, the music I listen to the most is Rocknoll and Blues from the 50s, 60s, 70s and 80s. I would say that music forms 85% of my creativity. A David Gilmour solo on a Pink Floyd song or a Jimi Hendrix riff brings my art to life.
3. What is your favourite medium and why?
My favorite medium to create is without a doubt Photoshop. Why Photoshop? I am a freelance graphic designer and it is a basic program to carry out my projects. I also usually use Lightroom because I also do photography and edit colors, it works very well.
4. What is your artistic process like?
Usually, random images come to my head, and from there I get an idea. Then I start to investigate within my catalog of vintage postcards and photographs that best suit that initial idea or the feeling that I carry inside. Once I have the complete composition, I edit each color of the image separately. For me, colors are essential that they are special, vibrant and provide something more. I edit and edit until my brain literally 'sparks' me.
5. Who and/or what inspires your work?
Many things inspire me, but they are always related to the existence of human beings. In fact, in almost all my images the human is the central axis. I am extremely curious and that generates more doubts which I express artistically. Being from an island, the Mediterranean Sea is something basic in my life, so it also tends to have a lot of prominence. Nostalgia is part of my being. I tend to remember things from the past with sadness (even though I am a funny person). I also like to express this sadness. The human psyche is both mysterious and fascinating within this cosmic soup.
6. What role does art play in your life? How does it change the way you view the world?
There are people who are good for numbers, others for sports, and others for creativity. I am one of them. Thanks to art I have been able to visually express my feelings, much better than verbally. Art excites me, makes me feel alive.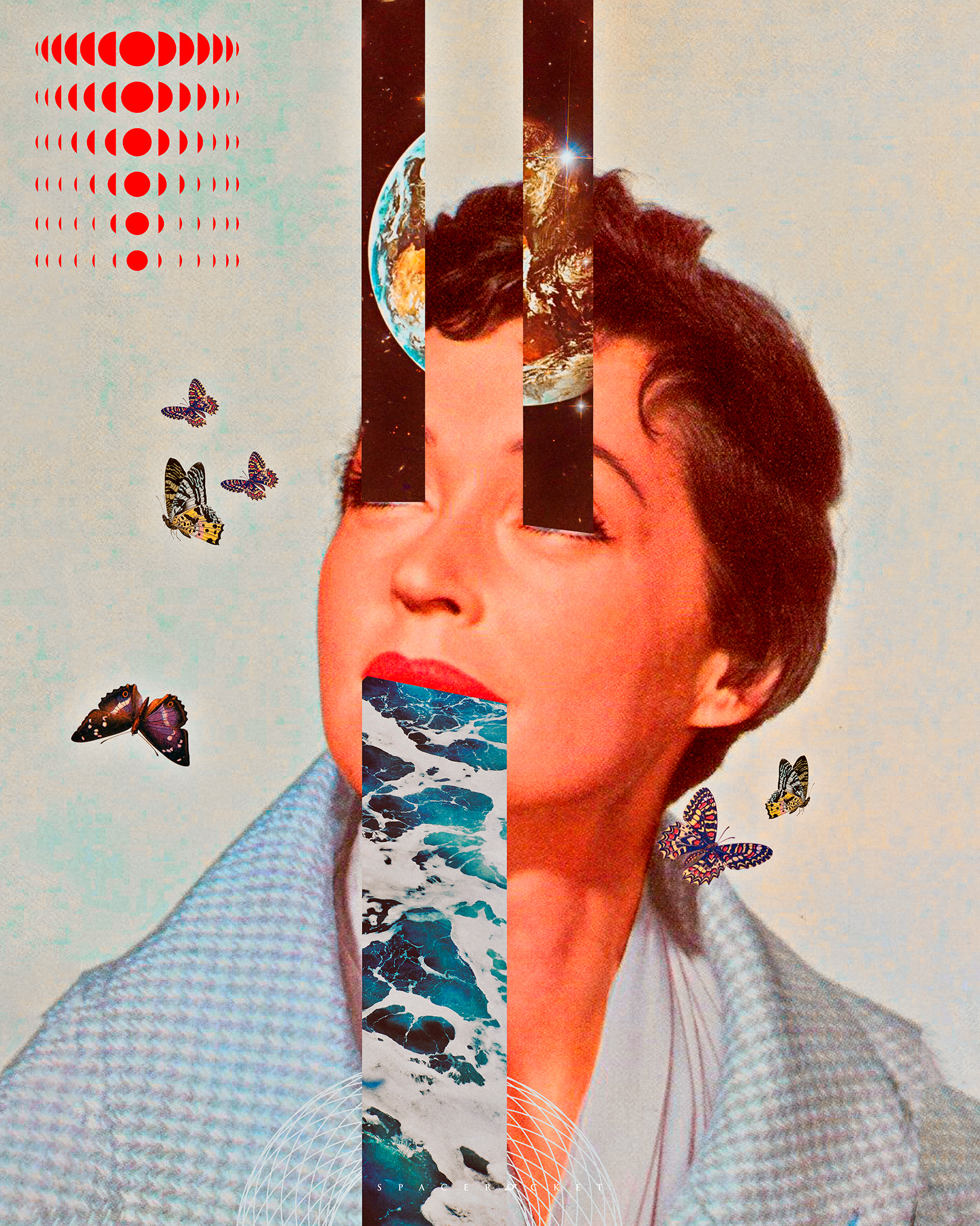 7. Where did you study?
I studied graphic design at the Escola Superior de Disseny de les Illes Balears. Although I did not learn much there, I was able to understand the importance of design in the world. I also studied photography direction at the University of Zaragoza.
8. Where do you see yourself in five years?
I would like to be a reference at the level of graphic design in my area.
9. What about in ten?
I hope to have my own family, dedicate myself 100% to what I like. I would also love to have had a collage exhibition in another country.
10. What do you hope to achieve with your art?
I hope that people are open to doing more artistic things and can come to understand that behind each work there is a person who explains what he feels from the bottom of his heart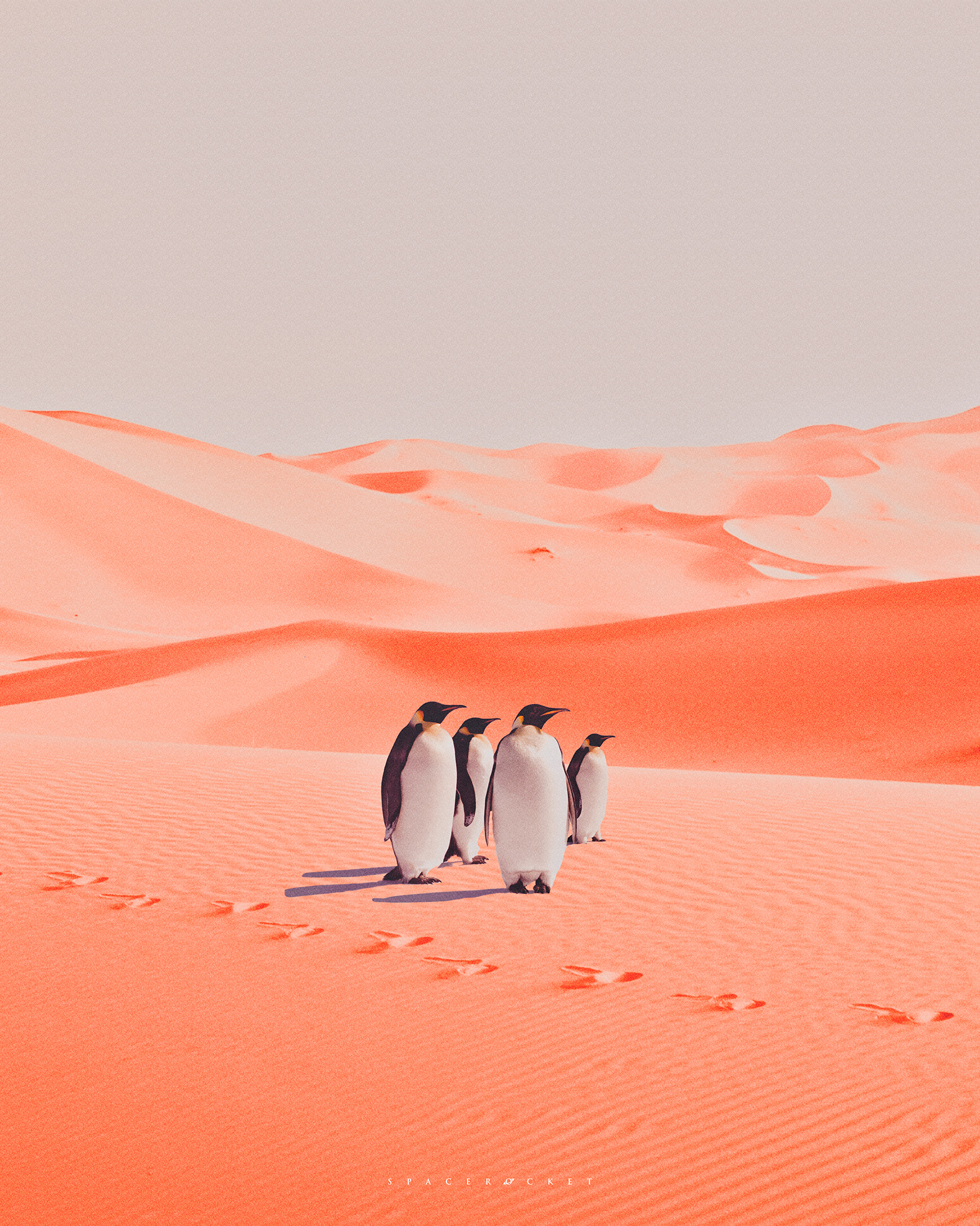 11. Now, tell us a little more about you as a person: what is your favourite food?
Big question. I love to eat. After playing sports, I could eat a whole feast. My favorite food is without a doubt the one that belongs to the Mediterranean diet. In Mallorca, we have the Pa amb Oli which consists of a piece of bread with tomato, olive oil and a piece of Menorcan cheese. If I had to choose a foreign product, I would say pizza (if it is spicy, better)
12. Favourite book?
My favorite book is La Sombra del Viento by Carlos Ruiz Zafón, a Spanish writer. It's a spectacular novel. I'm also a Tolkien fan and love The Lord of the Rings, The Hobbit, and The Silmarillion.
13. Favourite genre of music?
Without a doubt rock and blues. I also usually listen to Jazz and classical music. I have an obsession with Chopin. My favorite artists are Pink Floyd and Stevie Ray Vaughan.
14. What are your hobbies?
I love photography. I also like to go for a walk by the sea while reading a book. Now I am into oxygen diving and block climbing.
15. If you weren't an artist, what would you be?
If I were not an artist, I would love to study marine science. I think that in the future I will do it and dedicate myself to observing marine fauna.