Instagram:
@sprz_illustrations
Facebook:
www.facebook.com/Sprz69
Website:
www.sprz.fr
1.What's your story? Where are you from?
My name is Stéphanie Perez and I live in Lyon (France), a wonderful town to live, so rich with its gastronomic and historical heritage. My postgraduates studies steered me towards an intellectual option, but I never give up drawing and painting. Then, a couple years ago, I decided to take the plunge and to listen the enthusiasm and interest of people about my artwork.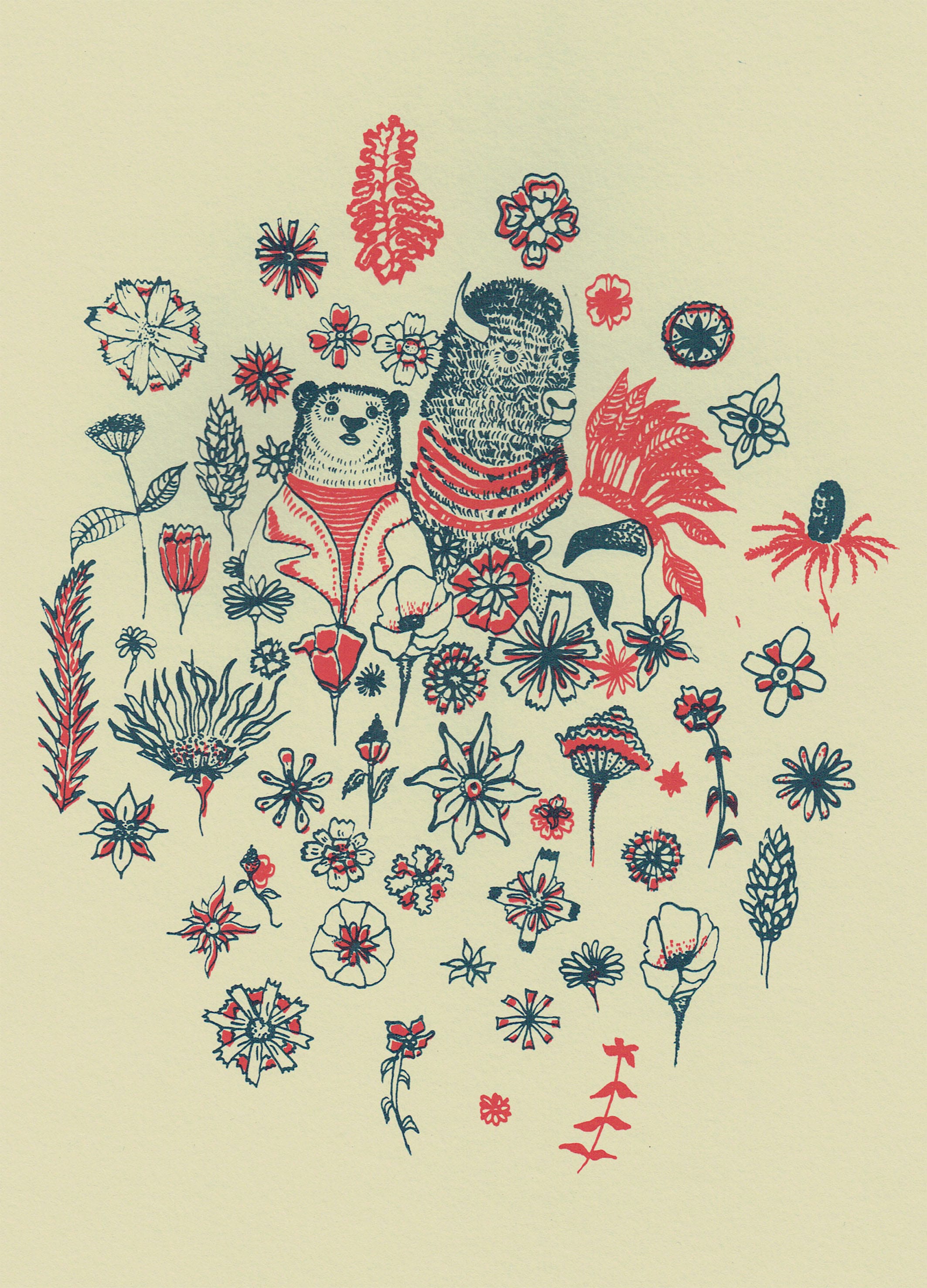 2.Tell us about your aesthetic?
My artistic project focuses around the creation of images which can tell a story by itselves. I enjoy ancient engravings, illustrations from 19 Th century, European and North American fairy tales. My images are dreamlike, quirky and I like it because I feel like this almost all the time!
3.What is your favourite medium and why?
My favorite medium is paper, pen holder and inks. I only draw with this process first. Then a couple years ago, I discovered screenprinting, which give the illusion of old engravings, in my opinion. I enjoy the surprising effects and sometimes the «mistakes» created with this art process.
4.What is your artistic process like?
Well, my artistic process starts with a lot of sketches, patterns I found anywhere and so much things. I need to collect strange things my mind. For example, one day, I was walking through a park and I saw a crooked tree trunk. I imagined a weird face. I keep this precious images in my sketchbook, so I can use them to create scenes, figures, animals or whatever.
5.Who and/or what inspires your work?
Well, so much things! I always have a billion ideas in my mind! What can I say ? I enjoy the ambience in Gothic novels. I try to see art exhibitions as often as I can, I enjoy flemish art, native american art, tattoos, imaginary bestiary... Sometimes, my dreams during nights.
6.What role does art play in your life? How does it change the way you view the world?
Art is taking a big big place in my life. I guess I am always connected with my imaginary child's share and my dark side too! I always imagine stories, drawings so I feel like art is completely part of my life since ever.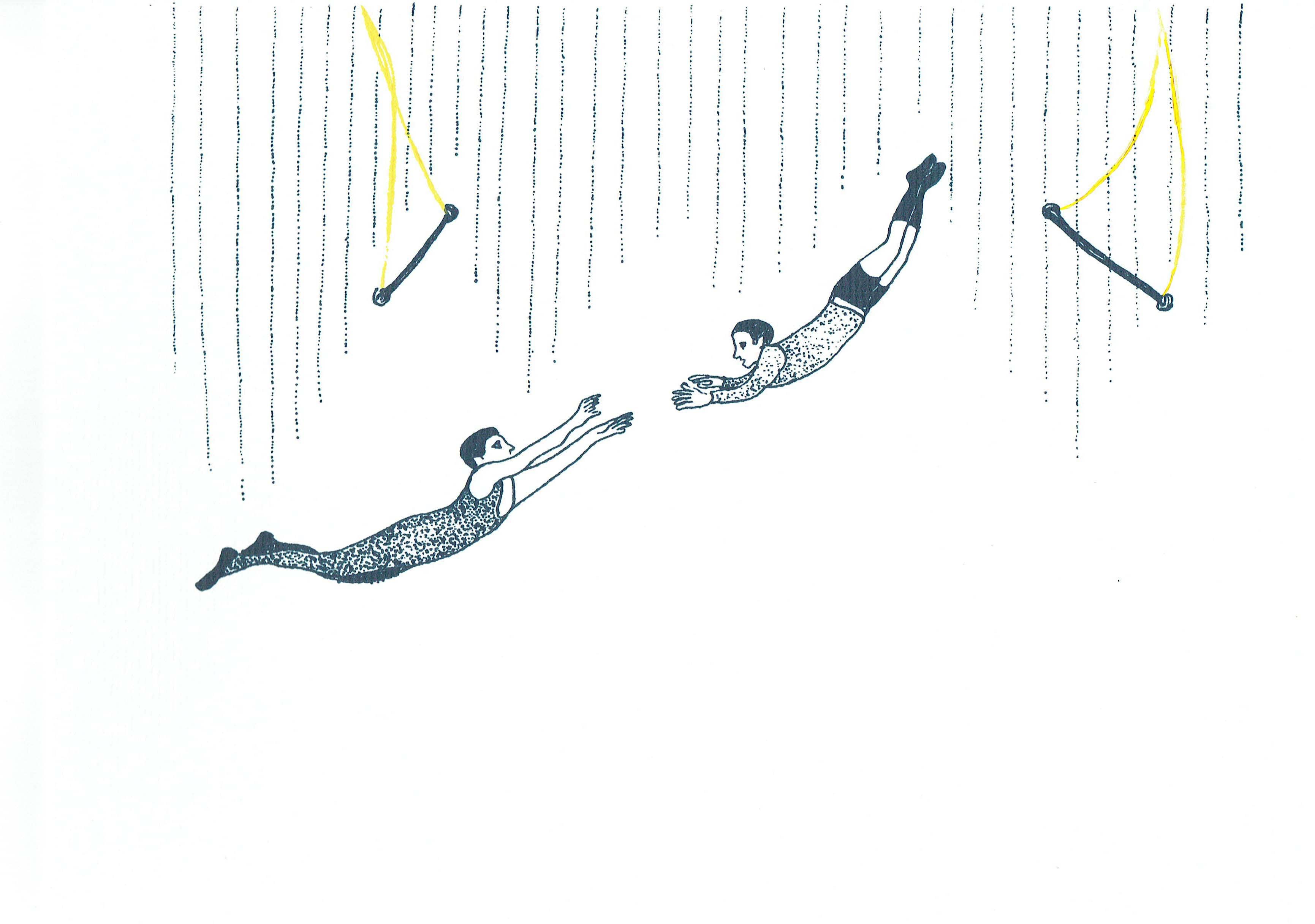 7.Where did you study?
I studied fine arts after school when I was a little girl, so I guess I built some interesting basis. Then, I am a self-taught illustrator, after some drawing classes a few years ago.
8.Where do you see yourself in five years? Working in an agency?
Wow! I would really love to see my illustrations published by a children's book publishing house.
9.What about in ten?
I can not imagine myself so far in time!
10.What do you hope to achieve with your art?
I hope that people who like my artwork can continue to imagine or create their own stories starting with my illustrations. And I would be delighted that my pictures can illustrate a story for children's books!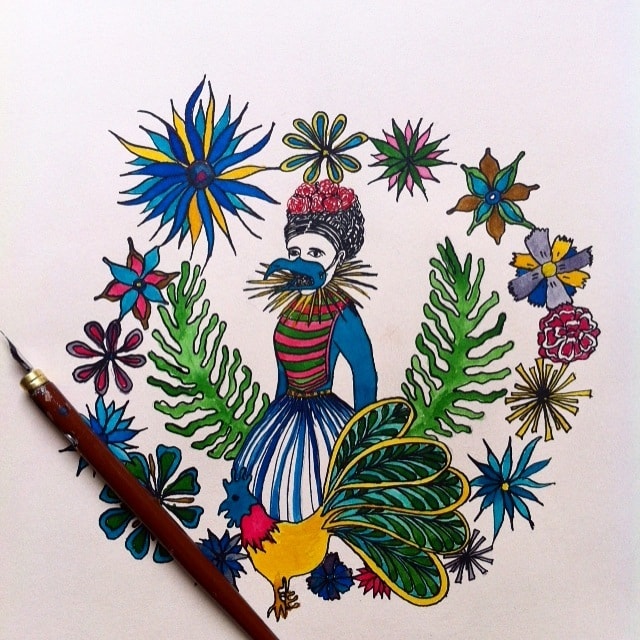 11.Now, tell us a little more about you as a person: what is your favourite food?
I am so greedy! I love chocolate in all its forms. When I was a little girl, I used to dreaming that I would prepare all my meals with chocolate mousse, chocolate cakes, hot chocolate, in all its forms. I wrote a novel for children with this original idea...
12.Favourite book?
In the Country of Last Things by Paul Auster
13.Favourite genre of music?
Eclectic music; Moriarty, Stevie Wonder, David Bowie, Lou Reed, Bach...
14.What are your hobbies?
If I could have several lives, i am sure I could do more things, but at this time I practise yoga, I love cooking some pastries for my friends and family, reading, and I love walking in nature.
15.If you weren't an artist, what would you be?
A great ballet dancer!