Instagram:
@squidstew
Twitter:
@squid-stew
Tumblr:
squidstew.tumblr.com
Website:
www.squidstew.com
1. What's your story? Where are you from?
I am from Thessaloniki in Greece, where I'm also currently based at.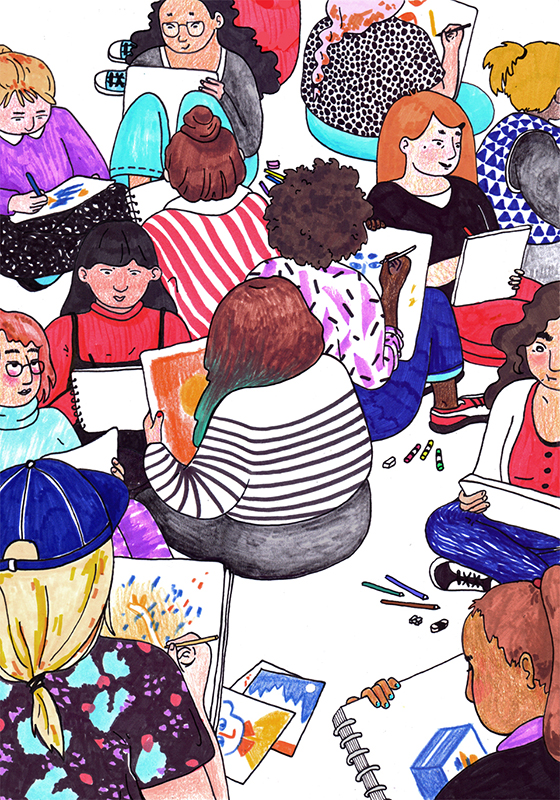 2. Tell us about your aesthetic.
I don't consciously aim for a certain aesthetic, but I guess my work is a mix of different 90's and 00's visual influences I had growing up, like comic books, animations, video games, things like that. Anything bright-colored and intricate fascinated me and that's become part of my work now.
3. What is your favourite medium and why?
I love felt-tip markers. At university, I was using them for fun just to sketch and slowly started incorporating them into final pieces. They are tricky to work with because the result can easily look sloppy and childish, but with some patience and a good concept they can create a unique visual result.
4. What is your artistic process like?
My work typically starts with some research on the theme or concept, maybe collecting some reference material, taking some photos (if I have to work with tricky body poses or things like that). And all the while I'm sketching until I end up with a rough image that grasps the concept well, or has the most interesting composition, preferably both. When that's finalized I start drawing (I often used a light box to draw layers of colour over a pencil drawing), scan all the work and bring it together in Photoshop to edit and colour in parts.
5. Who and/or what inspires your work?
I'm a big fan of many illustrators working at the moment, they are definitely a big source of inspiration and motivation for me. To name just a few: Roman Muradov, Riika Sormunen, Jeremy Sorese, Matsuomono, Molly Mendoza. I also love manga artists Asano Inio and Taiyo Matsumoto. Films are also a great source of inspiration in terms of color palettes, composition, concept. Some visually beautiful films I watched recently are Mani Maghighi's A dragon arrives!, Park Chan Wook's The Handmaiden and the Coen brothers' Miller's Crossing.
6. What role does art play in your life? How does it change the way you view the world?
It's a very big part of my life, either it's music or illustration or cinema or literature, I'm constantly "consuming" art in one way or another throughout the day. Although the thing I'm uneasy about is how our access to art and the way we experience it has been over-amplified. Even using the term "consuming" feels wrong but at the same time not inaccurate. I think our attention span has become very short and it affects the way we digest art, at least I feel like that myself. And this sadly affects the way I work also, which can often be sloppy and impatient. Art can define the way you view the world if you allow yourself to be moved by it and the ideas it projects.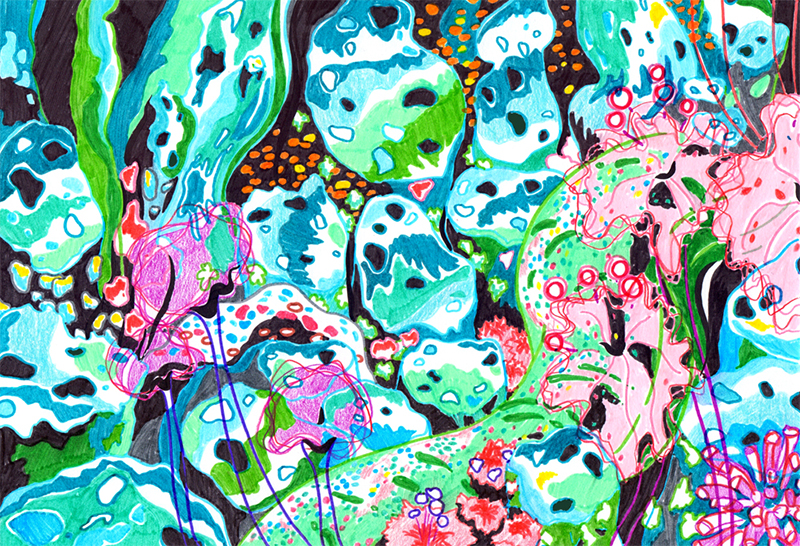 7. Where did you study?
I studied Illustration and Animation at Coventry University, UK.
8. Where do you see yourself in five years? Working in an agency?
Realistically, if I'm still living in Greece by then, I'll be doing a random day job if freelancing doesn't pay the bills (which I already have done on and off). There's no work for illustrators in Greece apart for children's books so it's hard having the UK-US market as my only option, where competition is very high. All I can do is work hard and improve. Or do children's books. But the situation is probably similar for illustrators everywhere.
9. What about in ten?
Oh, I might be homeless by then! Just kidding, I think. Obviously, I hope I can be living off illustration, whatever kind that might be. Don't need to earn a lot, just enough to keep a little apartment and buy my cat's food.
10. What do you hope to achieve with your art?
Tell a story, express myself, make something visually pleasing that other people might enjoy.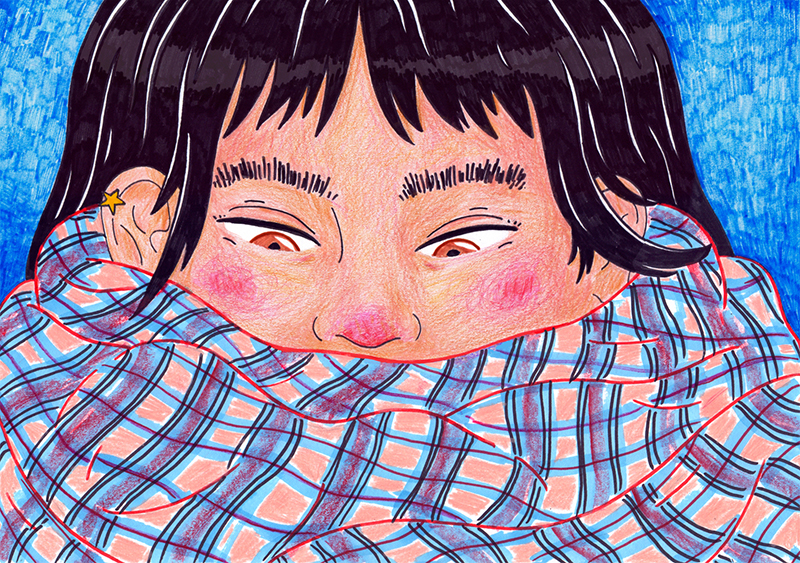 11. Now, tell us a little more about you as a person: what is your favourite food?
I was waiting for this question. I love seafood: octopus, calamari, mussels, all that weird looking stuff. Very yummy.
12. Favourite book?
It's hard to pick one. I like Dostoyevsky's books a lot, probably The Idiot most of all.
13. Favourite genre of music?
Electronic, R&B, trip hop, UK garage, stuff like that. Very trendy.
14. What are your hobbies?
I play tennis sometimes. I watch it too, I like Garbine Muguruza and Serena Williams.
15. If you weren't an artist, what would you be?
Furniture maker. I like assembling Ikea furniture, that's good enough reasoning, right?