Instagram:
@stefan_mosebach
Website:
www.stefanmosebach.com
1. What's your story? Where are you from?
Hi, my name is Stefan Mosebach and I grew up in neither very small nor big city in Germany. I knew quite early that I was different in comparison to other kids (especially boys). Later I found out that people called people like me gay. Today I prefer the term queer. My working class parents have always been very supportive though they do not have a lot of passion for the arts (not that much money either). Nonetheless I was allowed to dance ballet, play the violin or crossdress at home. I hated school, but finished it. I hated it, because it was terribly boring most of the time. Not to speak of the random acts of authority and yes: I got bullied every once in a while. As a teenager I got into punk rock and explored a totally new world. Suddenly there were politics that made sense to me/were exciting. I started to play in bands, read fanzines, organized concerts and stuff like that. Do it yourself culture became my biggest passion. During that time I started to be interested in art. I decided to make some art myself and founded an art collective with friends at some point. That was the time when I took into consideration to make art my profession. I applied at different art schools and in my second year I got a confirmation. So I started to study design. I realized early that graphic design wasn't my biggest passion. It was illustration that caught my attention. I still thought that I should check out working for advertising agencies. I did that for several years. I only had a short time as an art director. Quickly I was asked to work in the fields of concept and strategy. I always tried to keep illustration going, but I was so absorbed by my job that there wasn´t a lot of energy left for other stuff. At some point I got depressed because of the situation and decided to quit my job and do what I actually like: working as an illustrator. To be honest: it scared me. Would I make enough money to pay my bills? Of course nobody could answer me that question. After some days of thinking back and forth I decided to take the risk and go for my dream job. Two years later I am still doing it. It is getting better and better. It is not easy though.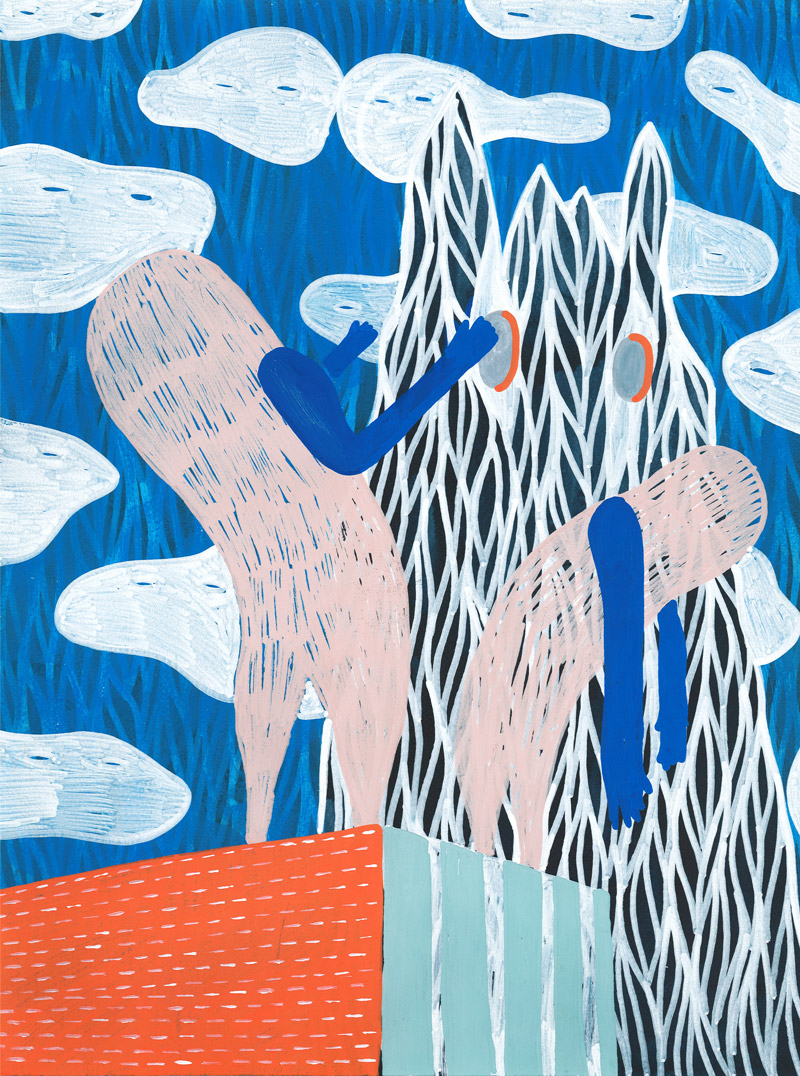 2. Tell us about your aesthetic.
I think most people would say rough and/or naive. I think they are right. I don´t care about details that much. But I can be very obsessive about textures. I love colors, but I usually don´t use that many colors in one drawing. There is always some kind of strong contrast.
3. What is your favourite medium and why?
My favorite medium is paper. It is very sensual to me. I prefer to draw with ink. It has a silky look (when dried) and fits my fast way of drawing.
4. What is your artistic process like?
When it comes to commissioned work I follow the briefing. That means that I read it carefully, make a list of the drawings that I have to work on and ask questions when I am not sure about something. Most of the times the clients already sent me an old illustration of mine or of somebody else so I do even now how they want it to look like (style). If they ask me to come up with own ideas I have different ways of generating them. What works good for me is to write down keywords and find images for that in my head. Another technique I use is to just start drawing. Like a stream of consciousness. And sometimes I just stare for a while till there is suddenly a good idea in my head. My uncomissioned work offers me a lot more space for coincidence and experimentation. But that doesn´t mean that it is arbitrary. I just need some time to find out which technique works best to tell the story that is in my head.
5. Who and/or what inspires your work?
I get a lot of inspiration by everyday observations on the subway for example. Then there is music. Especially lyrics have a great influence on my work. Pop culture, queer culture and stuff like that.
6. What role does art play in your life? How does it change the way you view the world?
Art is my biggest passion. Since it is my job too, it consumes a lot of time and it surrounds me pretty much every day. I am not sure if it changes the way I view the world. I think that the impact that the world has on my work is way bigger than the other way round. But since I draw a lot I always take a close look at how other people drew something. And I definitely look at object and sceneries and think: how could I draw this?!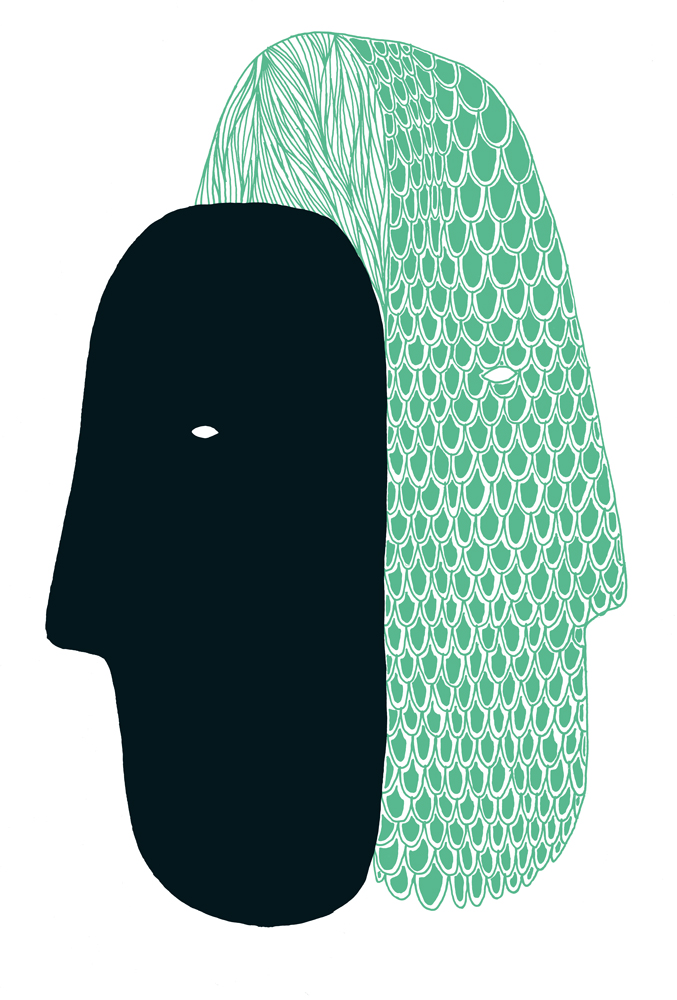 7. Where did you study?
I studied at the Folkwang University of the Arts in Essen, Germany
8. Where do you see yourself in five years?
In five years I will work with at least one apparel brand and I will be working with students or kids (teaching)
9. What about in ten?
Either still doing what I am doing now or something completely different. Maybe opening a gallery to support young artists? I find it really hard to say what I´ll do in ten years these days.
10. What do you hope to achieve with your art?
I always try to catch these moments/emotions in my drawings that a lot of people know. If a drawing puts a smile on their face or it fascinates them, I am happy.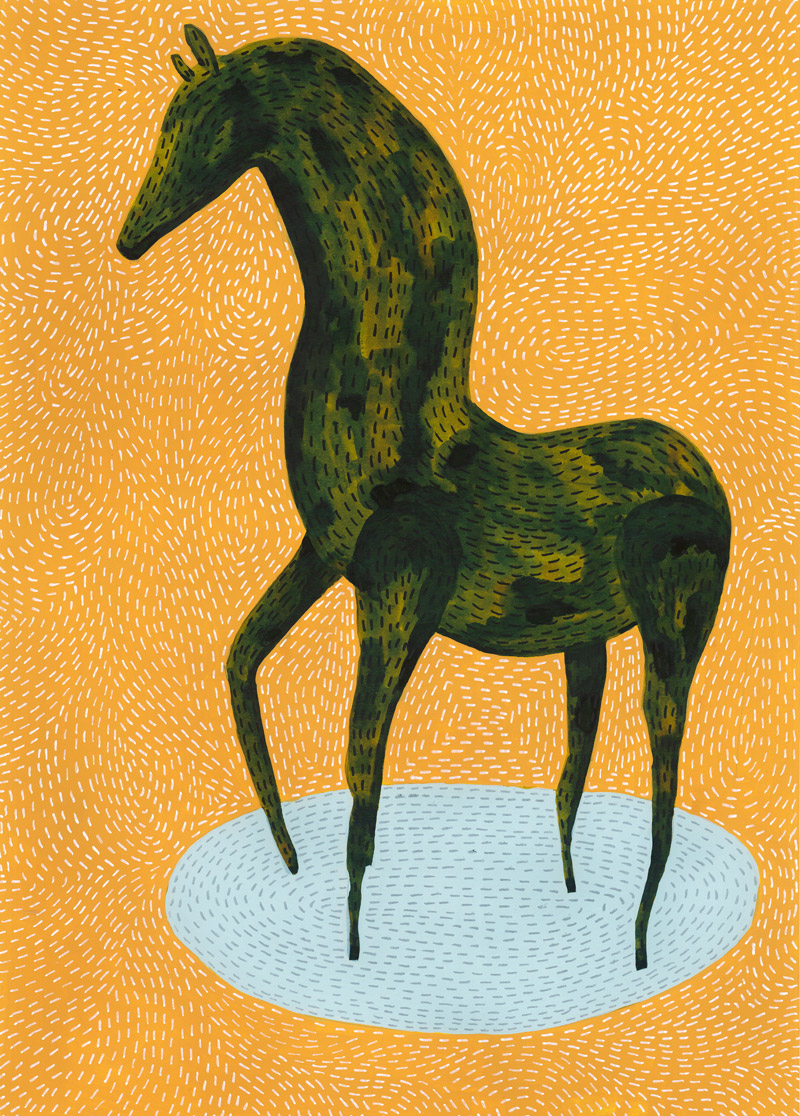 11. Now, tell us a little more about you as a person: what is your favourite food?
My favorite food is a very spicy tofu salad with lemongrass and kaffir lime
12. Favourite book?
Right now it is a book about Korean food and the art of making Kimchi
13. Favourite genre of music?
Punk Rock
14. What are your hobbies?
Cooking
15. If you weren't an artist, what would you be?
Maybe an Instagram or youtube Influencer?