Instagram:
@stefanos_veis
1. What's your story? Where are you from?
Hey. My name is Stefanos and I am a designer/illustrator from Athens, Greece, which is where I am currently based.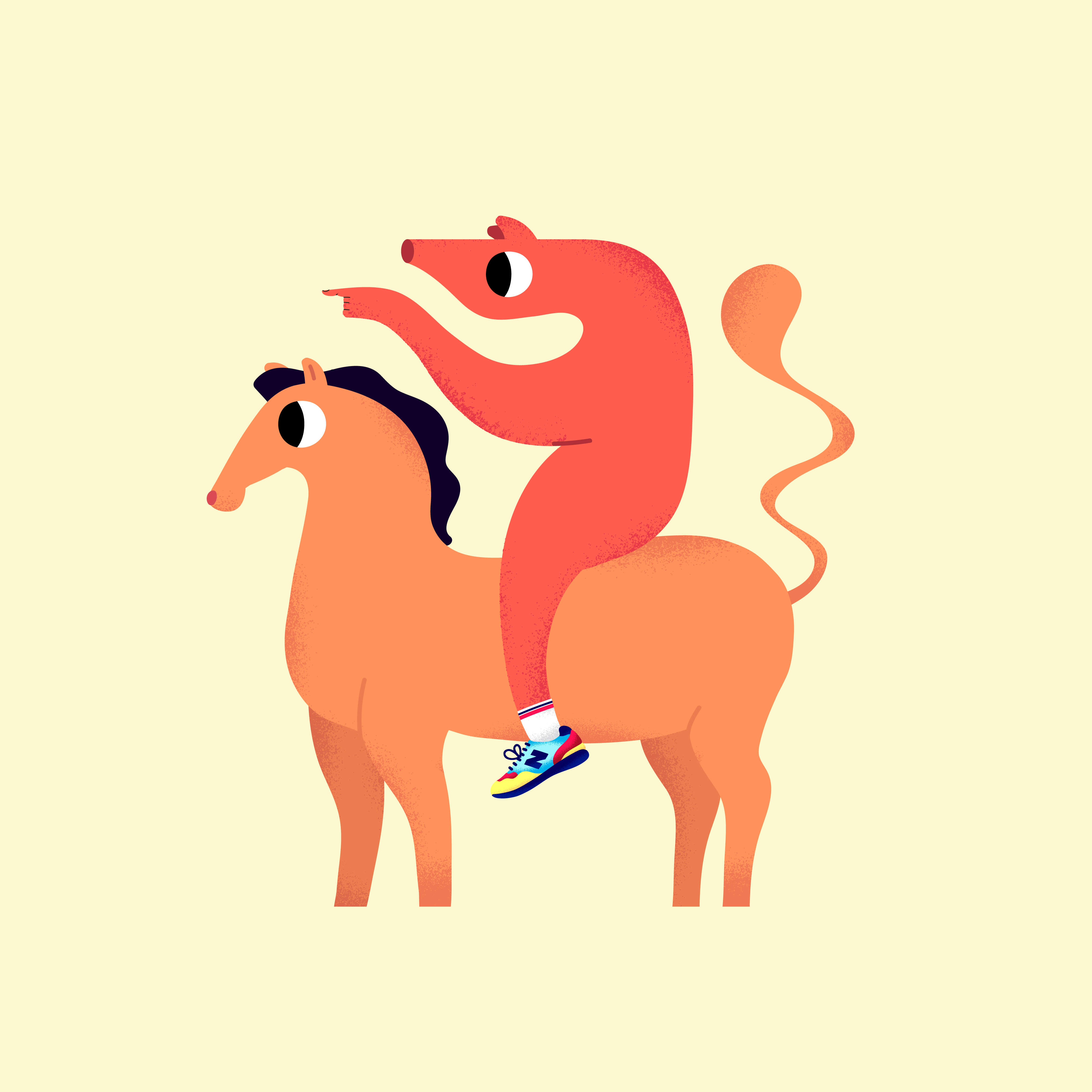 2. Tell us about your aesthetic.
I use simplified and smooth forms, in order to create surrealistic characters and objects with an emotional depth. Being mostly flat and colorful, my illustrations aim to develop a narration, and achieve a balance between simplicity and complexity.
3. What is your favourite medium and why?
I mostly work digital. I'm really obsessed with my pen tablet! I love the fact that you can change things so easily. Resizing an object, changing out a color and working on really small details, are definitely some benefits of working digitally. But, I do believe that every designer has to try different mediums and techniques in order to find the one that fulfills his/her demands.
4. What is your artistic process like?
When I'm not working for a client, I really don't follow a specific process. I usually start drawing a simple object, a circle or maybe a thick line that could transform into a fox that plays basketball, a poisonous tropical plant, or just a shape with a pair of eyes. The next step is to combine a number of randomly generated ideas into one... and that's it!
5. Who and/or what inspires your work?
I find inspiration in different places everyday. However, things like comic books, toys, old animated movies, plants, and pop culture stuff constitute my main inspirational core.
6. What role does art play in your life? How does it change the way you view the world?
Besides the visual influence, art is an alternative way to see and observe things around you. It's a valuable "tool" that provides the ability to appreciate, evaluate and document your everyday life.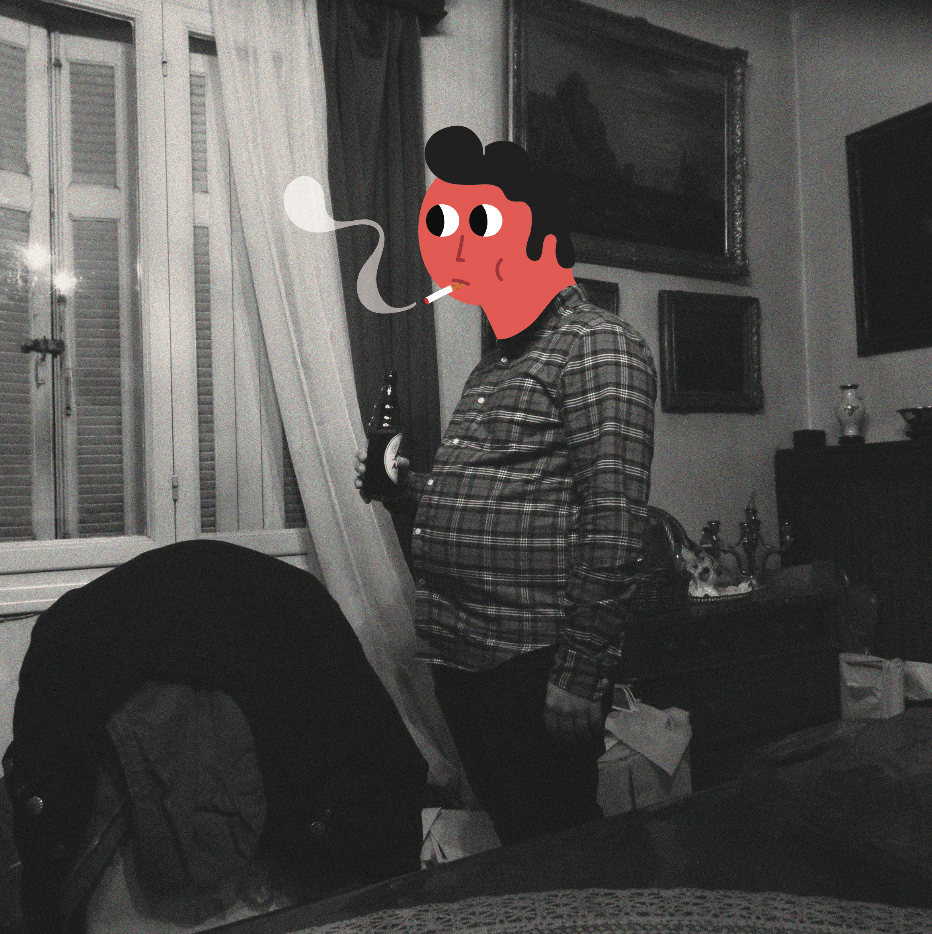 7. Where did you study?
I studied Graphic Design at Vakalo Art & Design College in Athens, Greece.
8. Where do you see yourself in five years?
Probably in another country, doing what I love and gaining new experiences.
9. What about in ten?
In an imaginary design studio, created in collaboration with a friend, still doing what I love and still gaining new experiences.
10. What do you hope to achieve with your art?
My goal is to achieve an emotional connection between my artwork and a possible viewer. I want to see them smile. Professionally talking, I'm trying to develop a personal style that can adjust to different needs of different clients.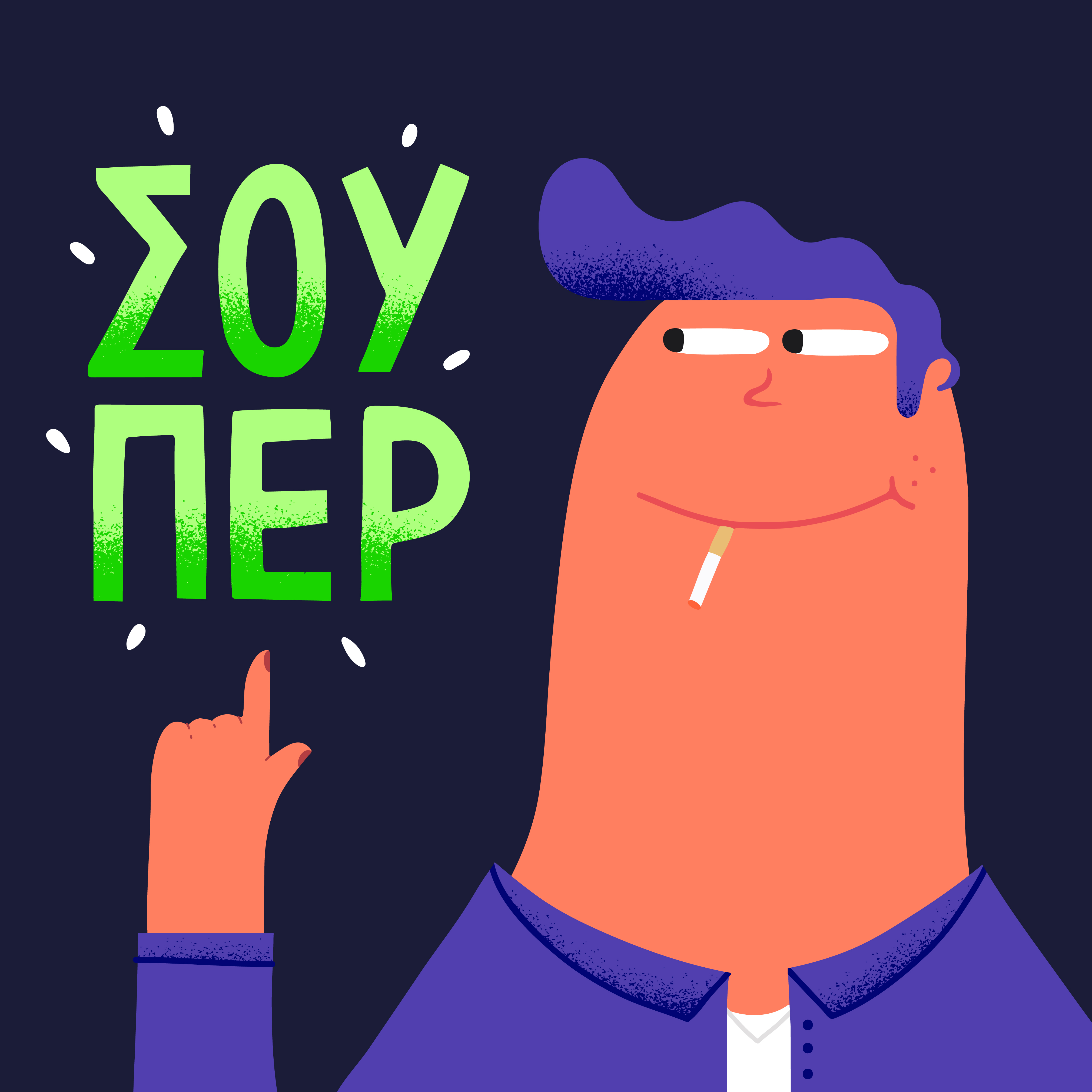 11. Now, tell us a little more about you as a person: what is your favourite food?
Lentils! With Feta cheese and olives! Best thing in the world.
12. Favourite book?
The Life and Times of Scrooge McDuck!
13. Favourite genre of music?
I'm really into punk rock-based music, but it's really hard to pick one specific genre.
14. What are your hobbies?
My profession is also my hobby. I love working on personal projects.
15. If you weren't an artist, what would you be?
A fictional character or a brewer. I'll go with the brewer.