Instagram: @stefouchat
1. What's your story? Where are you from?
Hi, I'm Stephanie, a graphic designer and illustrator based in Montreal, Canada. I've been drawing since I was a little girl (probably since I can hold a pencil in my hands), but it was while studying graphic design that I discovered the world of illustration. About 2 years ago, I started posting some of my drawings on Instagram (instead of pictures of my cat) with the goal of building a portfolio and keeping track of my style evolution.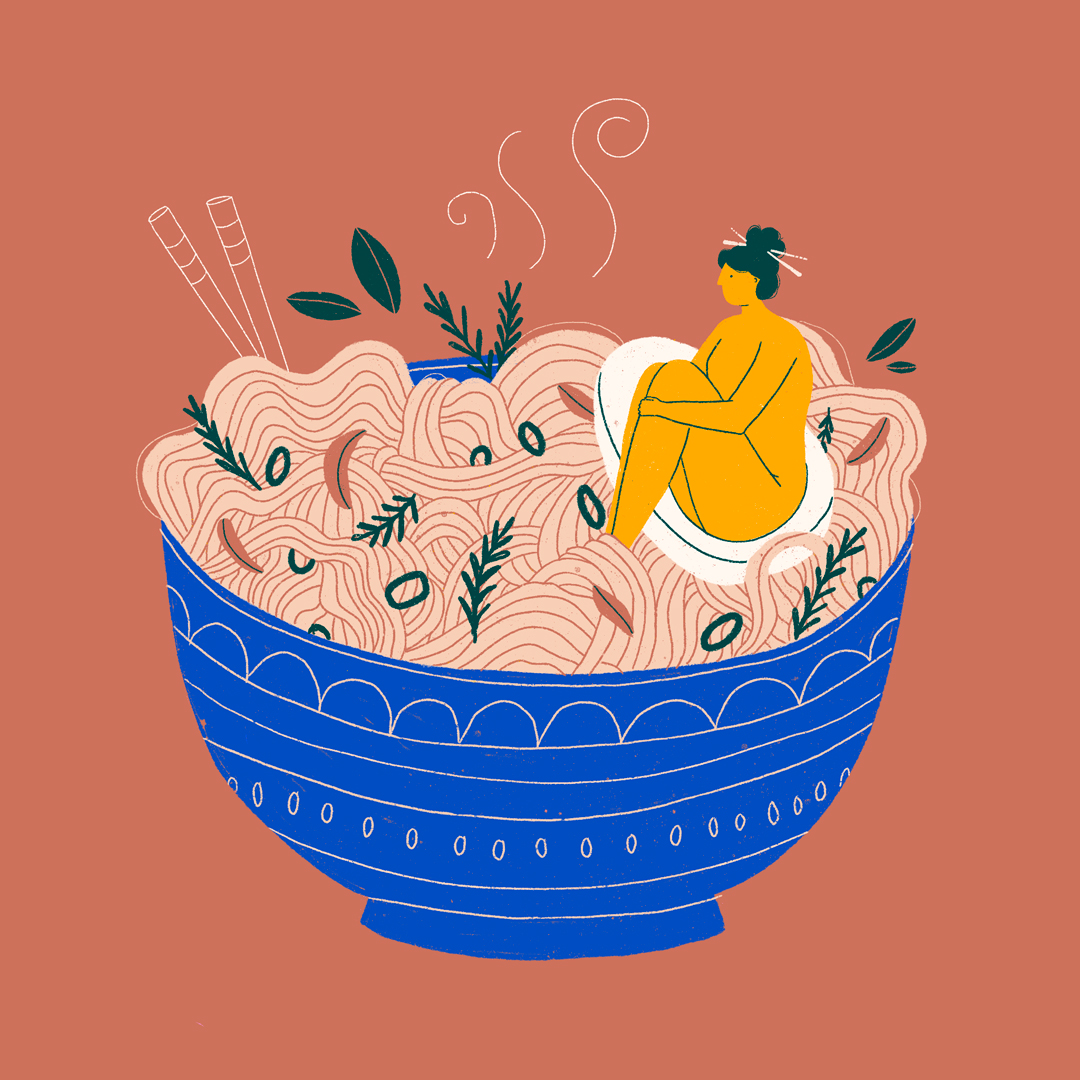 2. Tell us about your aesthetic.
I would describe my aesthetic as very colourful since I love using vibrant and saturated palettes. I particularly like playing with the elements and creating unrealistic and/or humorous combinations. I tend to distort reality by playing with the proportions or by simplifying the elements.
3. What is your favourite medium and why?
I tried different mediums but I really prefer working digitally (especially to be able to cmd + z). Since I bought my iPad Pro, I can't go back! It's the best of both worlds: it feels like drawing on a piece of paper, but you can easily change colours (I often have difficulty settling on a colour palette) and make adjustments without having to restart the whole project.
4. What is your artistic process like?
I always begin my project with some hand-drawn sketches and some research if needed. At this stage, I also take pictures for pose reference when I have to draw people or a body part. Then, I take a picture of a sketch that I like and begin to draw a more final sketch on my iPad with Procreate. When I am happy with the composition and the colour palette, I can begin to play with some textures to add dept to the illustration.
5. Who and/or what inspires your work?
I am particularly inspired by the things that surrounds me, like my plants, my cat or simply places I've been. Sometimes, I take notes of funny things I've seen/heard during the day or some random thought I had, and I come back to those notes when I don't know what to draw. I try to keep one eye open everywhere I go for new ideas.
6. What role does art play in your life? How does it change the way you view the world?
Art helps me connect with people and express feelings that are sometimes difficult to communicate with words. It also allows me to be in the moment and see all the beautiful little details around me that we often overlook in our busy lives.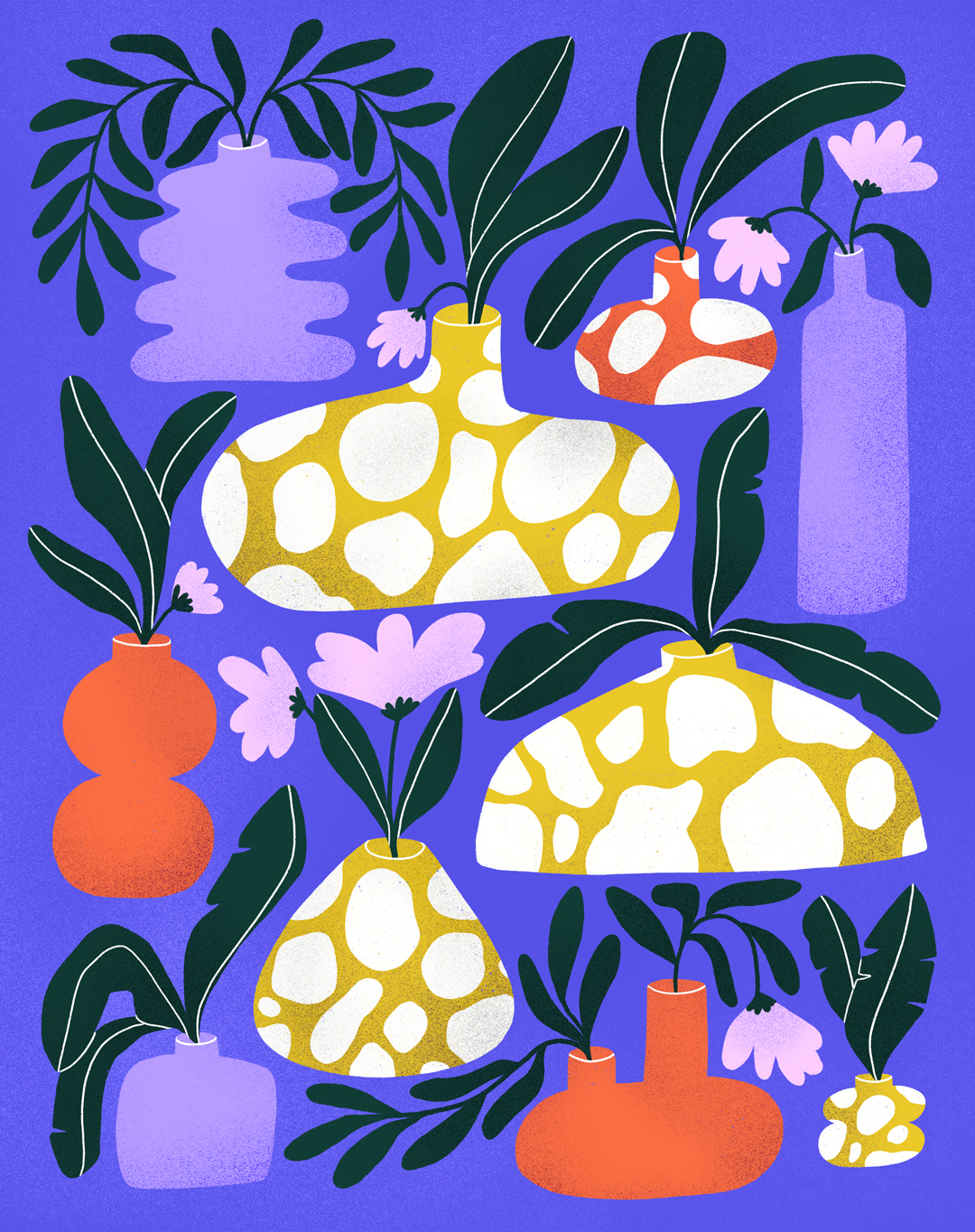 7. Where did you study?
I studied Graphic Design at L'UQAM (University of Quebec in Montreal).
8. Where do you see yourself in five years?
I would love to see my illustrations on other items then prints (like t-shirt, home goods, etc.), so I guess I see myself continuing to expand my shop on the side (and maybe having some shops selling my illustrations too) while working as a graphic designer/illustrator in a small creative agency. I would love to be able to do both since I love graphic design as much as I like illustration.
9. What about in ten?
It's hard to say, it seems so far... But I think I would want to be self-employed in 10 years, working as an illustrator/graphic designer in a cute little studio that could possibly be used as a workspace and as a shop. Maybe even have my own little design agency, who knows?
10. What do you hope to achieve with your art?
I hope that I can bring joy to people and make them smile each time they see my illustration on their wall (or somewhere else).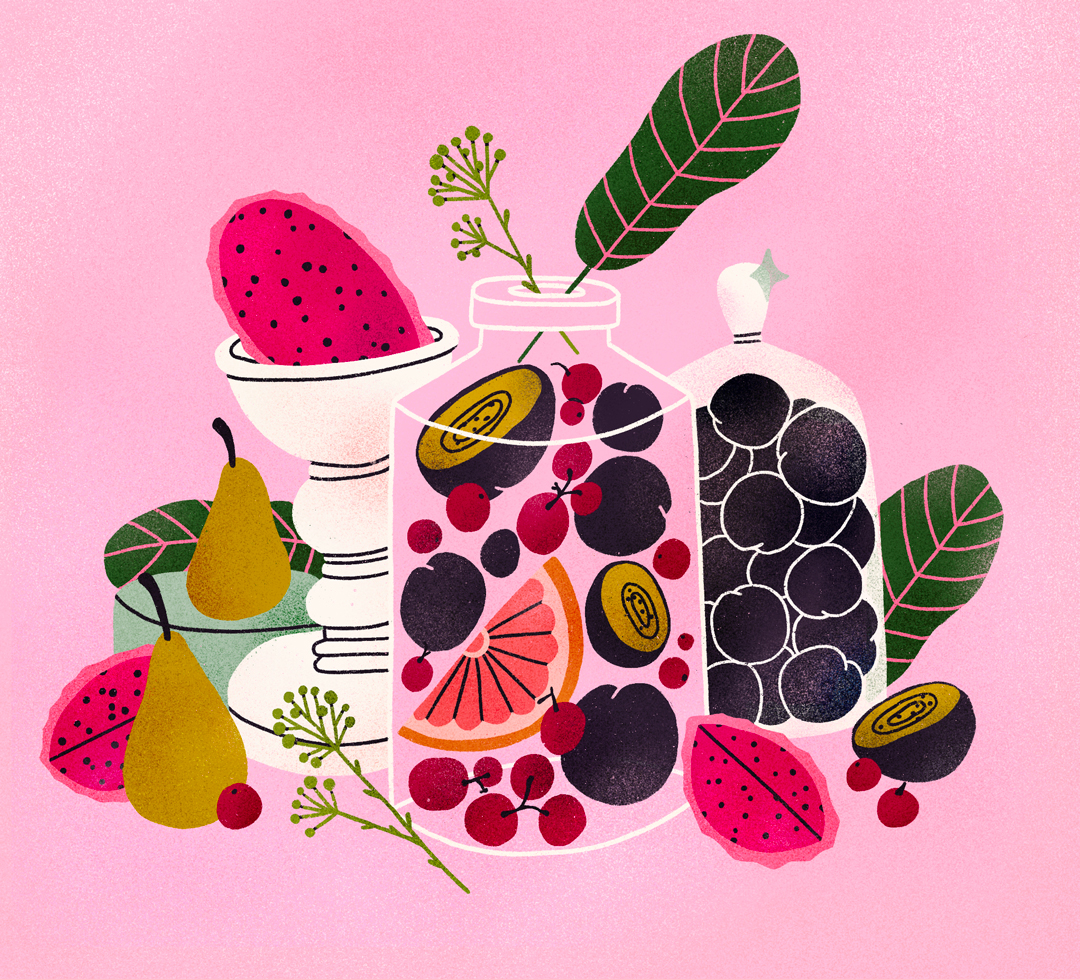 11. Now, tell us a little more about you as a person: what is your favourite food?
I absolutely looooove lasagna! I could eat that dish 3 times a day, 7 days a week without growing tired of it (ok, maybe I would grow tired of it, but not for the first few weeks for sure).
12. Favourite book?
The Glass Castle by Jeannette Walls.
13. Favourite genre of music?
I listen to different genres of music, but I especially love listening to a playlist one of my friends made with a mix of pop, funk and rock from the 70s and 80s.
14. What are your hobbies?
Aside from drawing, I love to take my bike and go to a park to make a picnic or simply to read. When it's colder outside, I enjoy re-watching The Office (for maybe the fifth time) with a warm cup of tea. I also really like to play board games with friends and family.
15. If you weren't an artist, what would you be?
When I was younger, always wanted to be an architect (big Sims fan here), so I guess that's what I would be, or maybe a hairdresser!