Instagram:
@stellacaraman
Behance:
www.behance.net/stella_caraman
1. What's your story? Where are you from?
Good day to you from Transylvania! My name is Stella Caraman and I was born in R. Moldova but lived half of my life in Romania, hello geography! I draw since I know myself, I started dreaming about becoming an artist in kindergarten when one of my teachers told me that I have a knack for drawing. Probably she told that to a lot of children but on that particular day, I believed her and believed myself so much that it becomes my dream and my purpose.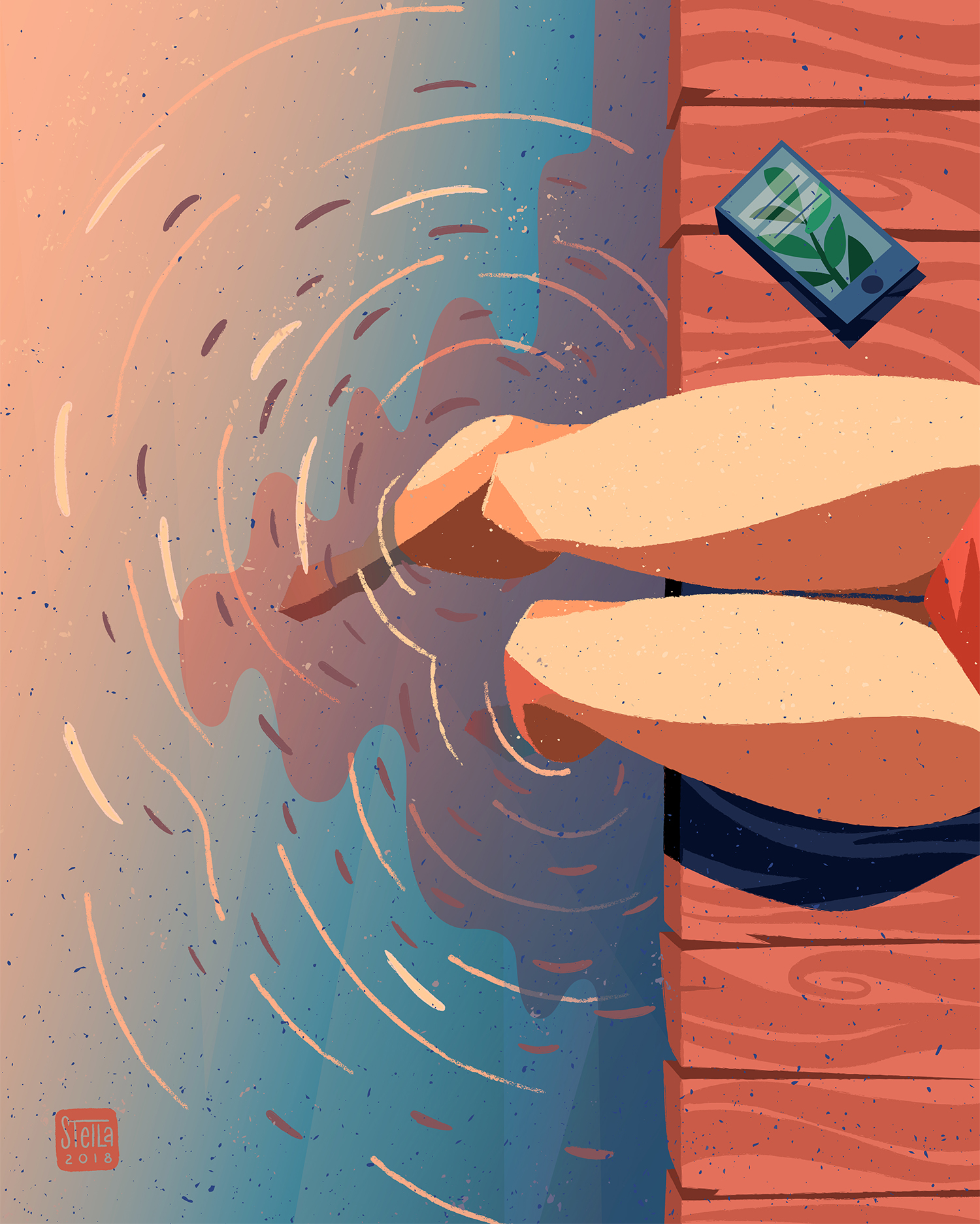 2. Tell us about your aesthetic.
I believe I'm open and flexible about how and what I might illustrate but I am drawn to what I feel are sophisticated colors and I never like just one color there are set of colors that go crazy good together. I pay attention to the sense of space, perspective, simplistic shapes, stylized characters, dynamics and the story I can tell. However, I'm still developing my style and creative approach.
3. What is your favorite medium and why?
Digital medium, mostly Adobe Illustrator because it's a vector. For me, that means suitable for a wide range of projects.
4. What is your artistic process like?
My personal opinion is that the artistic process starts at the point I experience something intriguing visually or spiritually something that inspires me to mix my thoughts, analyze and research that something until I visualize how to translate the new idea into a stylized illustration. That's how it starts, the next step would be to sketch the idea. I find sketching process the most important piece of the whole puzzle because it's the time when the idea becomes a physical object, even if it's made on a tablet. It's a representation of an idea. Sometimes I feel sad for the people who can't draw or sketch their thoughts, I'm sad because I know what they are missing. After I've sketched the ideas, I'm choosing the best one from my point of view and start developing the composition and general mood of the image. It's important to create a well designed and detailed sketch at this moment because it will help me later on the digitizing process. It will decrease all the time and struggle spent on figuring out how it should look. Digitalising is fun for me, it's like a game for the mind. It starts with choosing the color palette that goes through creating shapes and ends with applying textures and final touches.
5. Who and/or what inspires your work?
Information, that would be the word that would represent what inspires me. Usually, if I have to draw on a subject, I do my research and all those new things I'm discovering are my inspiration points.
6. What role does art play in your life? How does it change the way you view the world?
I think it helps me to see myself from another perspective. I've been practicing art since forever that's why I have nothing to compare to, there is no "before and after" in my case.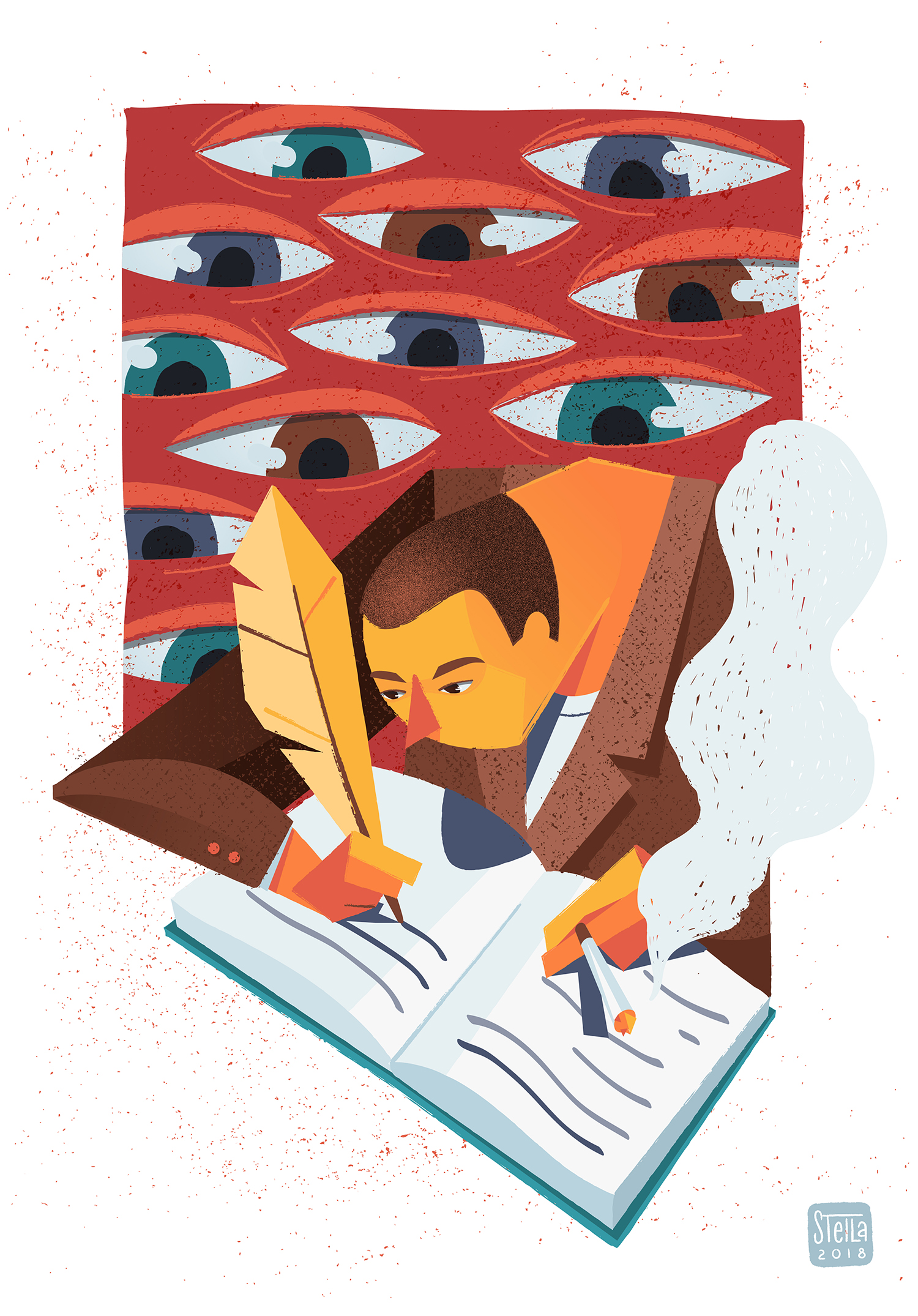 7. Where did you study?
I have an academic degree in Arts and Design but I think it doesn't matter anymore what university you've finished, a strong portfolio matters more than a degree. However, I'm still learning and improving my skills.
8. Where do you see yourself in five years?
In 5 years I see myself definitely more experienced. I'd like to be seen as a professional illustrator and I hope to work on cool projects with big companies and amazing people.
9. What about in ten?
Same things as in 5 years but double it and add quiet living space in the mountains.
10. What do you hope to achieve with your art?
It's pure egoistic, I hope for it to be better, to be visually intriguing and liked by people, not all of them of course.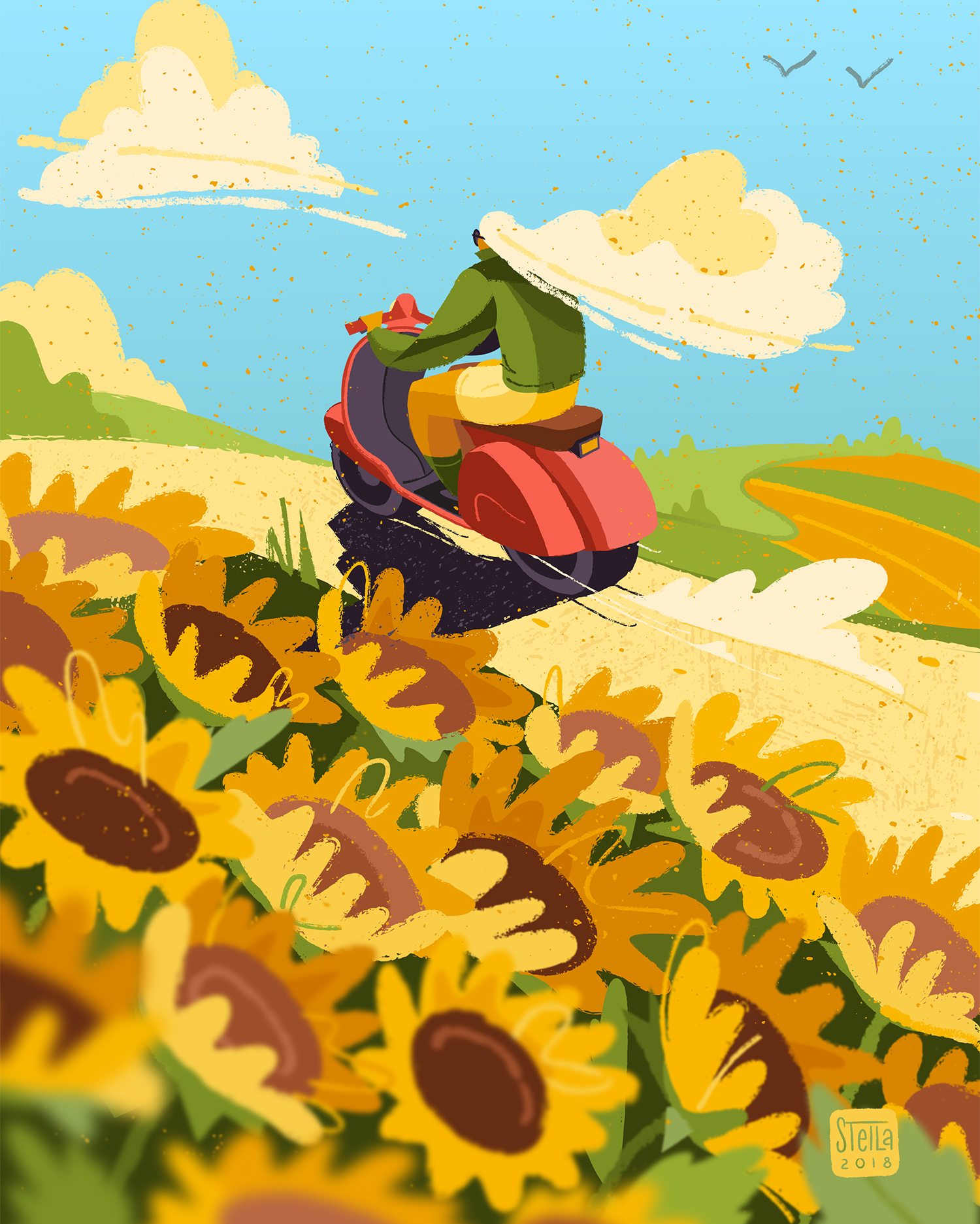 11. Now, tell us a little more about you as a person: what is your favorite food?
Ohh food, I'm that kind of person that forgets to eat, so you can assume I'm skinny and it's true. But if I have to chose I would pick healthy food made out of fresh ingredients. I like Russian borscht, its main ingredient is beetroot and the borscht is red. Now I'm hungry, somebody bring me Russian borsch!!
12. Favorite book?
The Gigantic Beard That Was Evil, it's a graphic novel by Stephen Collins.
13. Favorite genre of music?
I listen to all kinds of music from Jazz Noir to Drum&Bass.
14. What are your hobbies?
My hobbies are embroidery and road trips with my life partner and our cat that acts like a dog.
15. If you weren't an artist, what would you be?
I'm thinking about this question and all the answers are art-related so if I couldn't be an artist of any kind I'd probably be a sad person.