Instagram:
@stephlamdesign
Website:
www.stephlamdesign.com
1. What's your story? Where are you from?
I'm Steph Lam, and I'm from Melbourne, Australia. I am a graphic designer, artist and illustrator who really really loves food illustrations (and the occasional portrait illustration). I've been drawing and creating all my life. I started out painting and drawing, then I moved onto sculpture and ceramics in high school and now I'm back to drawing. I recently graduated from university in December of 2019. And a few weeks ago I got the opportunity to draw food illustrations as my job which has been amazing!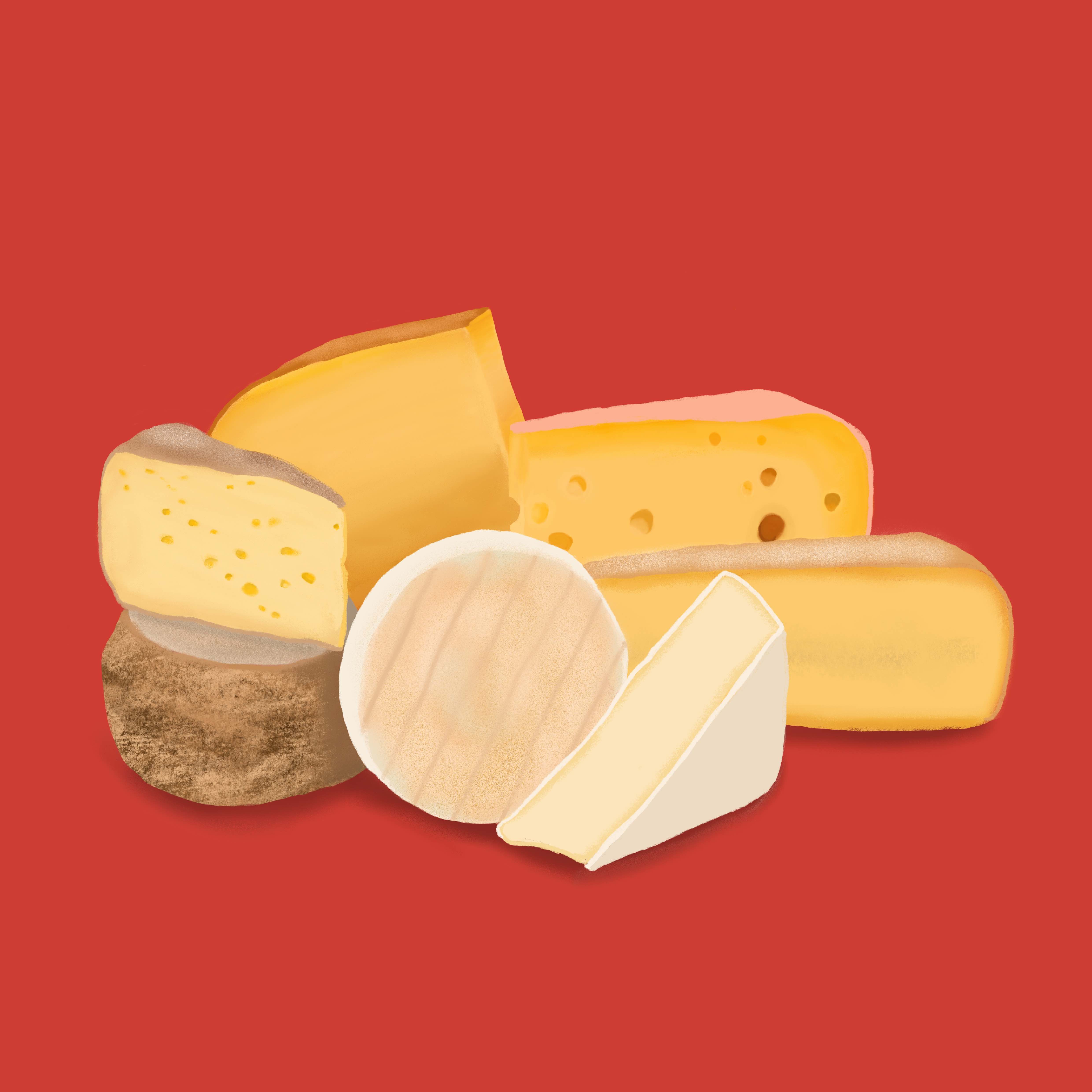 2. Tell us about your aesthetic.
I feel like my aesthetic changes depending on my mood. But I really like using sketch-y and charcoal-y textures in my work. I use a lot of warm tones in my work and I usually use a solid colour in the backgrounds just to make them pop a bit. I also like to paint abstract paintings from time to time.
3. What is your favourite medium and why?
My favourite medium is digital art. All of my illustrations are made on my iPad or on Adobe Illustrator.
4. What is your artistic process like?
My process usually involves me being hungry and I just draw what I want to eat. I also like to scroll through Pinterest to see how people stage and place food. For my portraits, I really just like drawing people's faces and playing around with the style.
5. Who and/or what inspires your work?
Anything and everything inspires my work. If I watch a video, TV show or a movie, I'll probably end up drawing something from it. Instagram is a great place to find inspiration with so many people uploading amazing and interesting content. Pinterest is also a good place to find inspiration, especially for food styling.
6. What role does art play in your life? How does it change the way you view the world?
Art is truly everything to me. It's given me so many amazing opportunities and I'm the happiest when I'm making something. Art makes the world seem a lot smaller in the sense that you can connect to so many people through art alone. It also makes the world a happier place where people can express themselves in a bunch of different mediums and forms.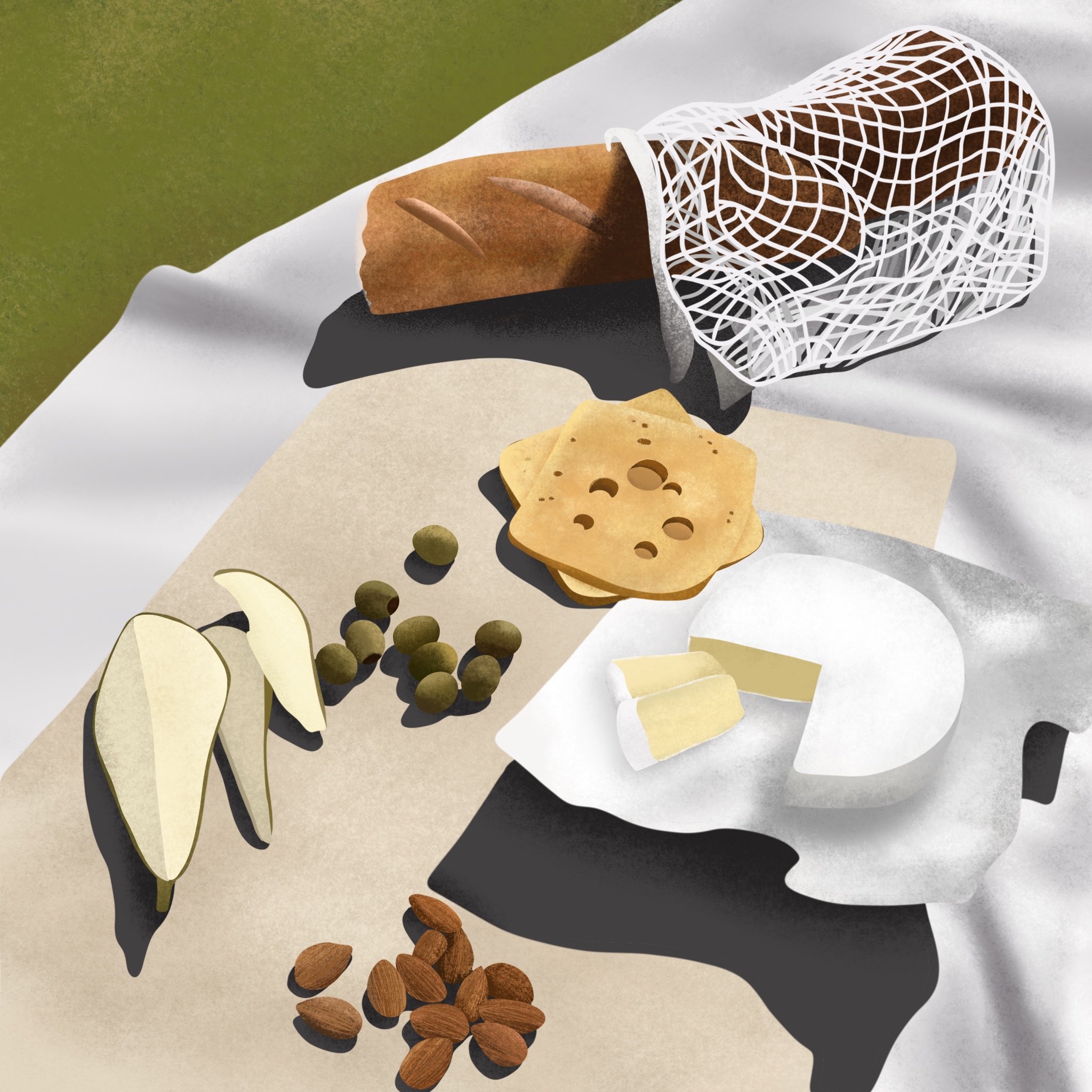 7. Where did you study?
I studied at the Victorian College of the Arts in Melbourne and received a Bachelor of Design, majoring in graphic design.
8. Where do you see yourself in five years?
I'm not too sure, I would like to think that I'd have some of my work out there for the public to see, maybe I'd be a full-time illustrator and artist?
9. What about in ten?
HOPEFULLY, I would be a full-time illustrator and artist in ten years with my own little studio where I can hide away in and make art all day. I would also love to work with some food brands or companies and maybe have some of my illustrations used for marketing or packaging.
10. What do you hope to achieve with your art?
I would really like to have a solo show someday in the future, maybe have one of my illustrations on some food packaging or illustrate a cookbook. Maybe even write and illustrate my own book about food? Who knows?!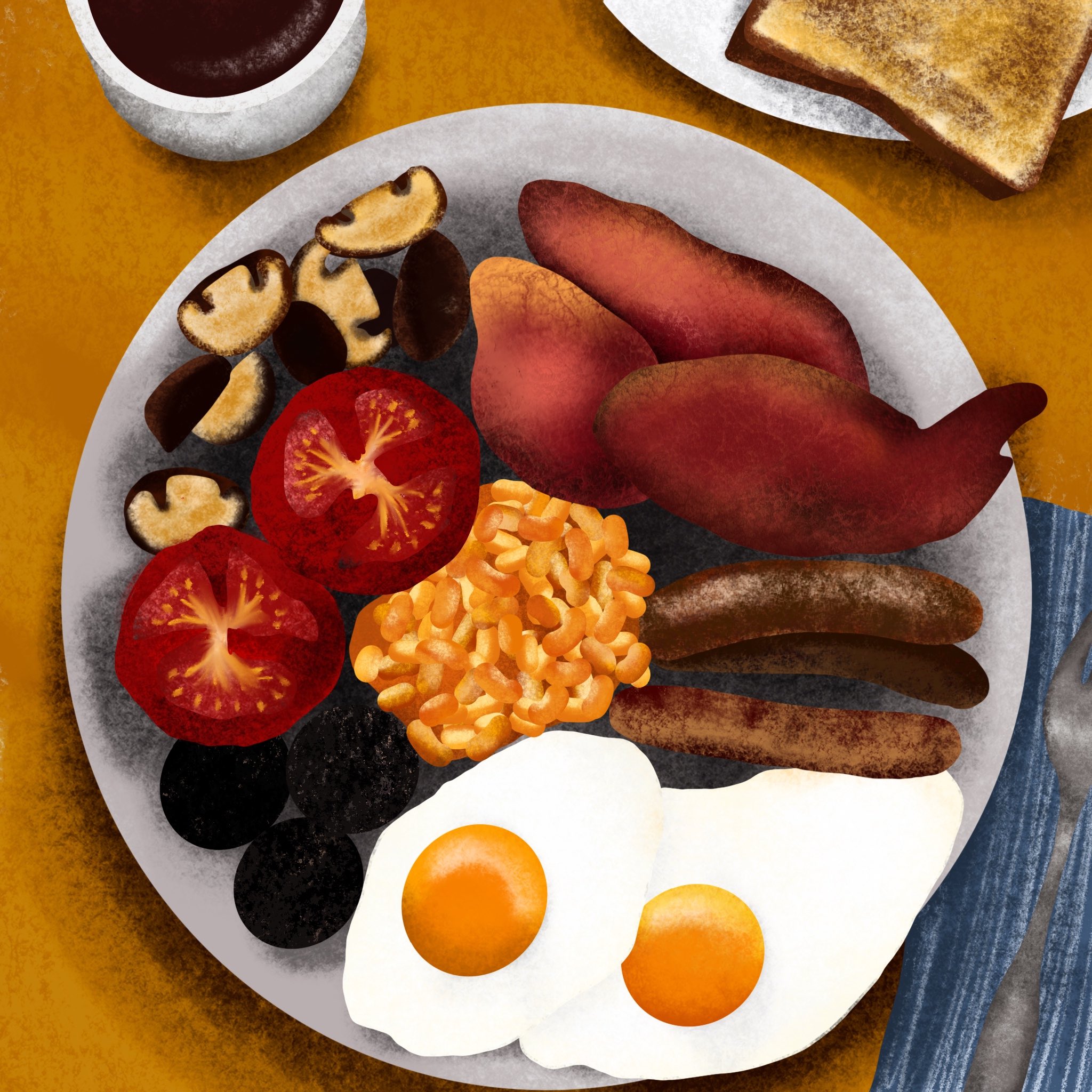 11. Now, tell us a little more about you as a person: what is your favourite food?
The real question is: "what isn't your favourite food" haha. I truly do like most if not all foods, but if I'd have to pick just one…I would say vegan burgers.
12. Favourite book?
It's kind of embarrassing to say that my favourite book is a kid's book, but it's Charlie and the Chocolate Factory by Roald Dahl. I also really like Harry Potter and The Lord of the Rings series.
13. Favourite genre of music?
I like a weird mish mash of music. I grew up playing the violin so classical music has a place in my heart, but I these days I'm into soft rock, folk, indie and pop music.
14. What are your hobbies?
I like baking, making music, drawing, painting and watching a scary amount of Netflix.
15. If you weren't an artist, what would you be?
I would be sad. Or a dermatologist.