Instagram:
@stephstilwell
Website:
www.stephstilwell.com
Shop:
www.stephstilwell.com/shop
1. What's your story? Where are you from?
Well, my story isn't anything too out of the ordinary. I'm from the tiny state of Delaware, which is about as flat as a state can get. (It's a little boring too, sorry Delaware.) I grew up with a dad who loved to paint as a hobby and a mom who claims to have given up her artistic talents so that I could be creative. Every Christmas I got a new art kit, and on the weekends I practiced drawing what I saw in the newspaper comic strips. When it came time for me to go to college I knew I wanted to go to art school, and so I went off and studied illustration. Now I'm working as a graphic designer for a children's book publisher in New York and doing freelance surface design!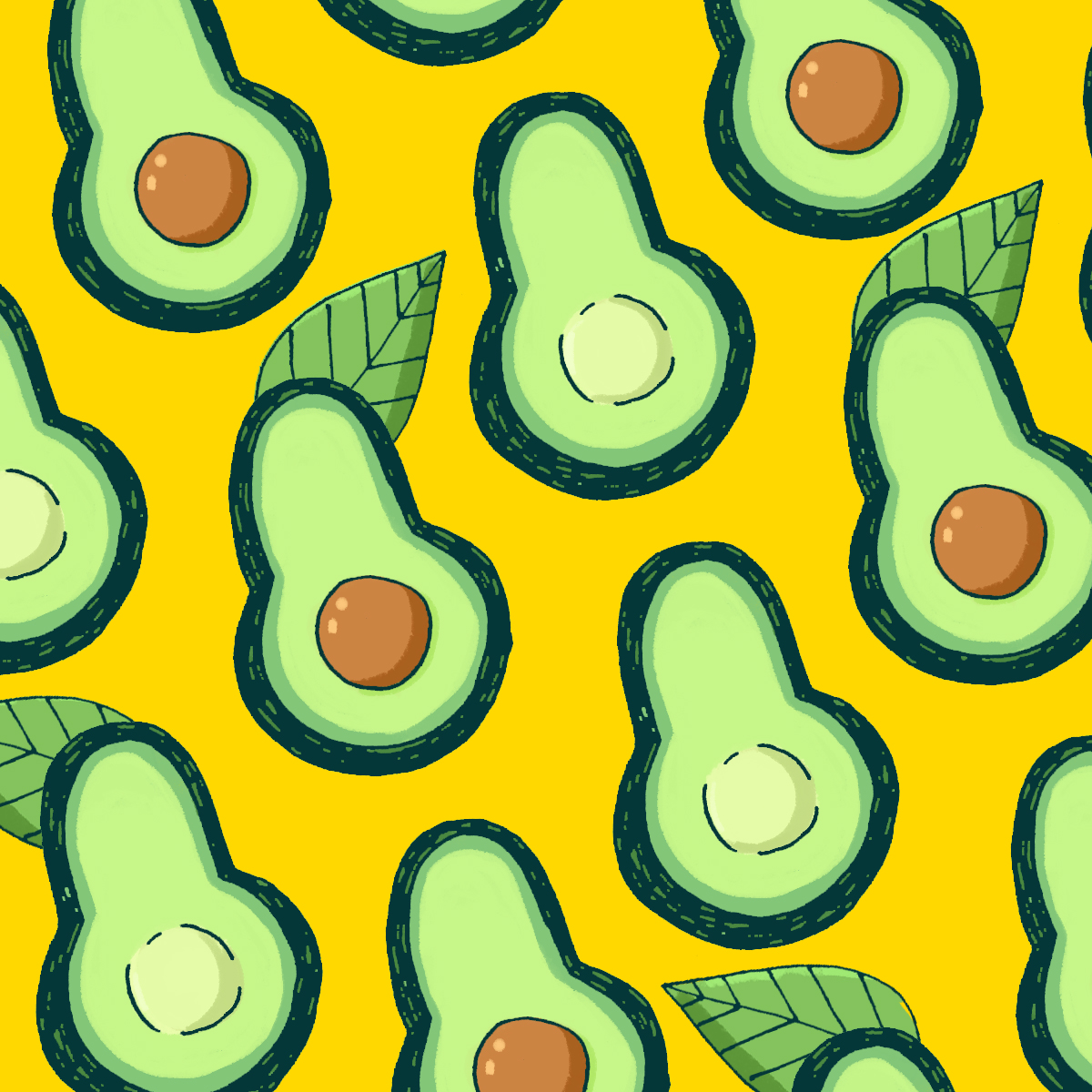 2. Tell us about your aesthetic.
I think the best way anyone has ever put my aesthetic into words is when they described it as "sophisticated notebook doodles." And it's true! I think my work is playful and young. I love for it to feel wiggly and hand drawn while still having a level of clean, bold design to it. I'm still a kid at heart, and I think that is pretty loud and clear when you look at the work that I make.
3. What is your favourite medium and why?
My favorite medium is the, perhaps predictable, but trusty, pencil. It's probably because it's what I've worked with the longest and I've reached an incredible level of comfort with it. But, there is a control and precision that I miss with some other mediums. I also love to shade and scribble, but most importantly, erase.
4. What is your artistic process like?
I always start a project with pencil and paper (nothing fancy, just a cheap mechanical pencil and computer paper). The first step is laying the whole drawing out, being loose and scribbly. I usually go back over this drawing and define which lines I like the most, make myself little notes on the drawing, and get it all pretty much figured out. Then, I trace over the pencil sketch using a light pad and a teeny tiny micron pen. Once the line work is done I scan it and color it in Photoshop.
5. Who and/or what inspires your work?
A lot of my inspiration comes from everyday life. My sketchbook is full of conversations I overhear, ideas I get from interacting with friends, or just random doodles that happen from combining things that you wouldn't think to put together. Humor is another huge part of my work, so often when I have some time to think, walking to work or riding the subway, I'll think about words, until something sticks and I spark a new idea.
6. What role does art play in your life? How does it change the way you view the world?
For me, art is a form of happiness that I can share with other people. I'm a pretty optimistic person, and I'd say that my work is pretty representative of what sort of lens I see the world through. I like to look for the good, the funny, and the colorful. By making art I am able to surround myself with things that make me happy, and I hope makes other people happy too.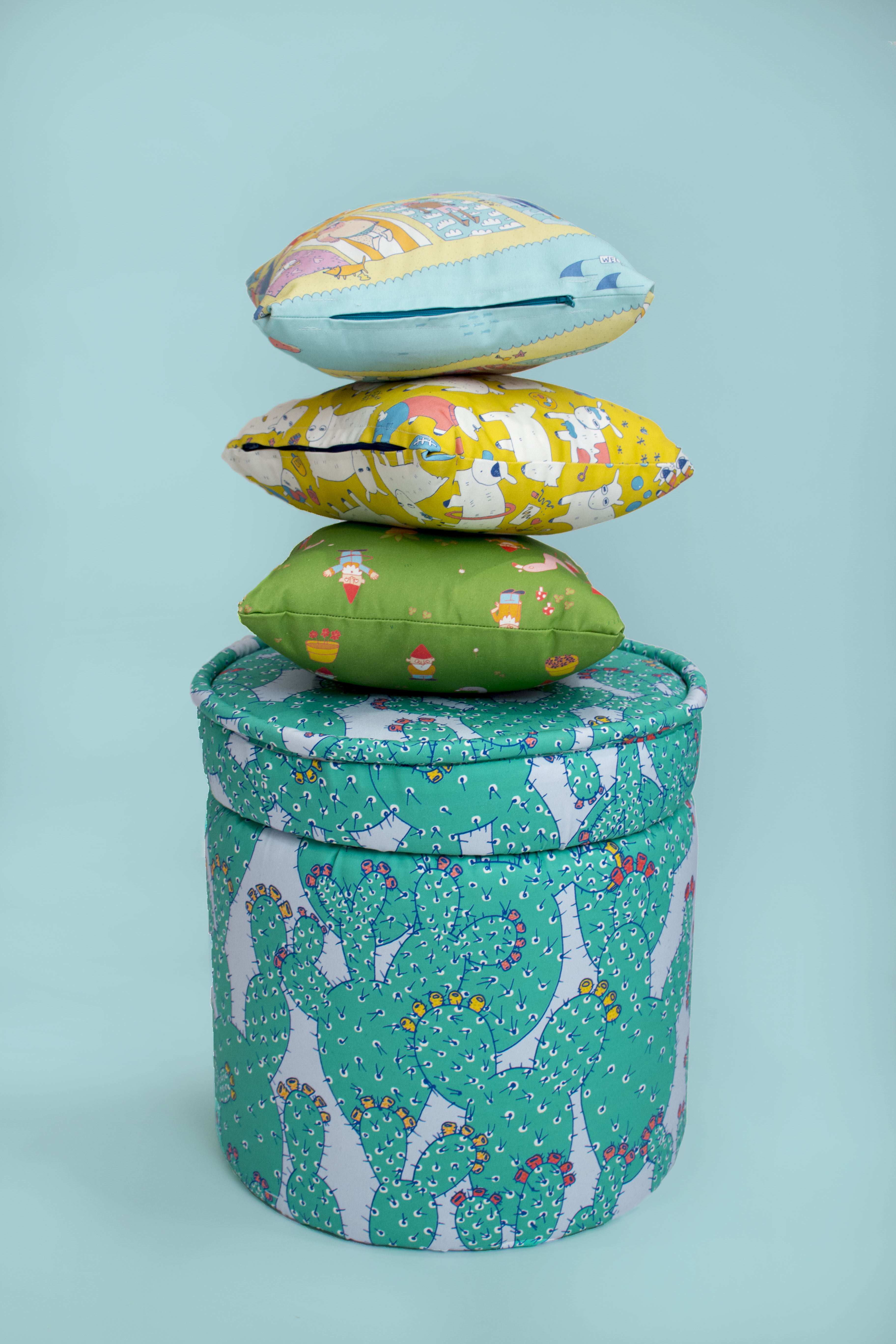 7. Where did you study?
I studied illustration at Maryland Institute College of Art in Baltimore!
8. Where do you see yourself in five years? Working in an agency?
In five years I'll likely still be working as a designer by day and freelancing by night. Maybe I'll still be in children's book publishing, maybe surface design, maybe something completely different. I'm always taking on new adventures, so it's a bit hard to say exactly where I'll be, but I'll be making art.
9. What about in ten?
In ten years I think I'd like to be working for myself. By then maybe I'll be a full-time freelancer and maybe even selling my products on a larger scale. That's the dream, to do all my work in my pajamas and still pay the bills.
10. What do you hope to achieve with your art?
Ultimately, I make art to make other people smile. I mean, most often it makes me smile too and I have a lot of fun making it, but I always find it so rewarding when other people get excited about my work. I love to decorate and I love novelty, so I often aim to make art that other people want to own. To hear someone say that something I drew is on a product in their home and how much they love it is incredibly rewarding.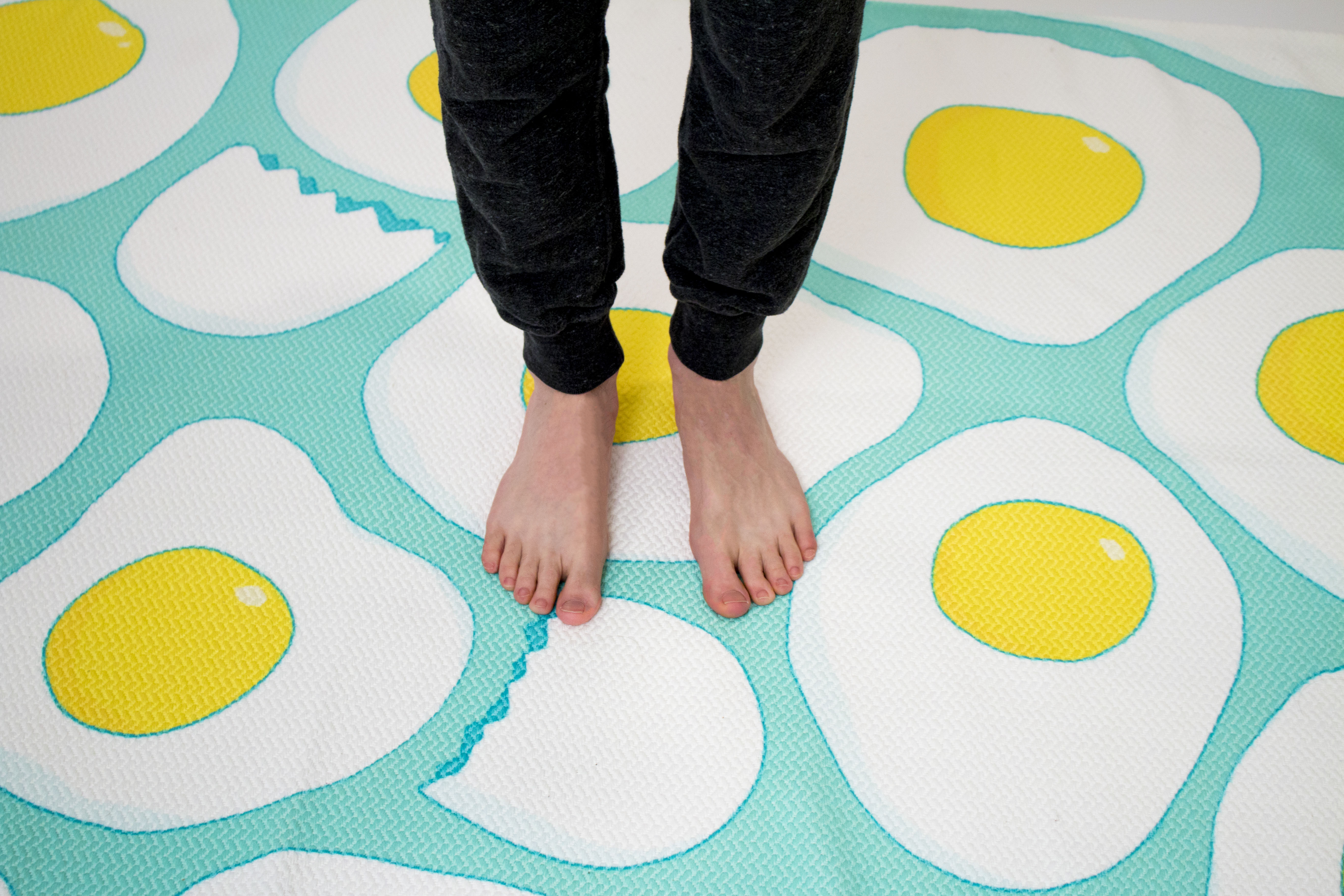 11. Now, tell us a little more about you as a person: what is your favourite food?
This question is nearly impossible! I think that right now, in this moment I am going to have to say bibimbap (but ask me again tomorrow and the answer will probably change!)
12. Favourite book?
My favorite book is Stuck, which is illustrated by Oliver Jeffers. I love all of the children's books that he illustrates, but this was the first one I ever bought and it's my absolute favorite.
13. Favourite genre of music?
Folk music is my go-to genre, especially when I'm in the studio.
14. What are your hobbies?
I really love binge-watching cooking shows. There is something about collecting fun facts and knowledge about cooking and seeing how creative chefs can be on the spot. The downside is that cooking shows usually make me really hungry, but I also find them to be really inspiring!
15. If you weren't an artist, what would you be?
If I wasn't an artist I think I would have ended up being a chef. As I mentioned, I'm a little obsessed with learning about food, but I also think there is a great level of creativity that goes into cooking as well. Plus, there are lots of chefs in my family, including my younger brother!