Instagram:
@steve_aparicio
Facebook:
www.facebook.com/steveeaparicio/
Behance:
www.behance.net/steveaparicio
1. What's your story? Where are you from?
First off, my name is Steve and I'm from a very peculiar country called El Salvador (Located in Central American in case you're wondering, hahahaha). I'm 23 years old and I'm someone who found myself while figuring out what to study in college. Developing as an artist has changed my life and perspective in many ways. It simply felt like being home at last.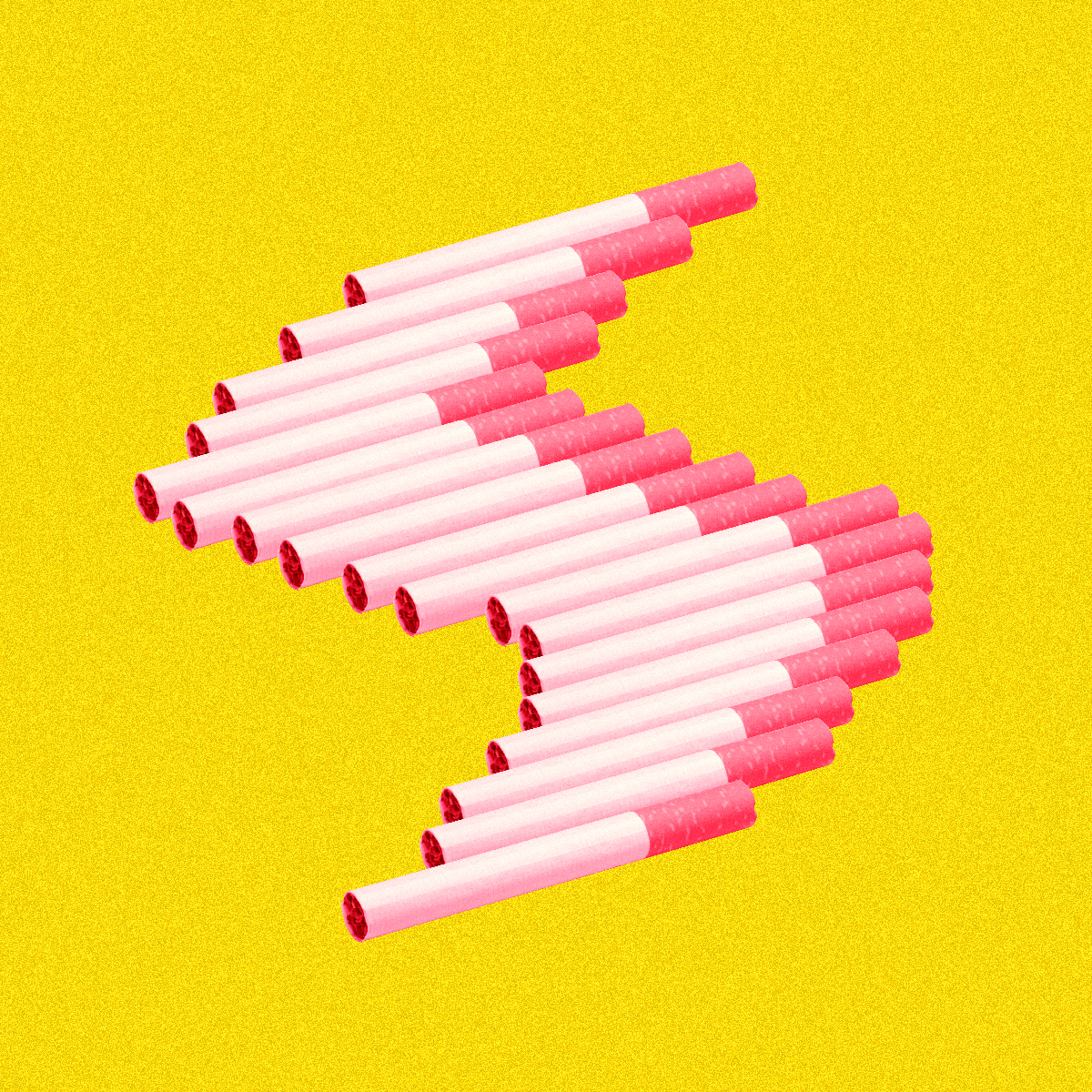 2. Tell us about your aesthetic
I enjoy using bright colors as well as black and strokes free of shape and construction. In particular, I like to create a contrast between the visual result, the concept, and the represented significance. Usually, my work represents nature, moments, or my everyday life.
3. What is your favourite medium and why?
My work is mostly digital; it's where I feel more comfortable because I can discover a world of possibilities. However, I always start with a sketch on paper and I try to use it in the final result.
4. What is your artistic process like?
It all starts with an inspiration or an experience in my daily life and it takes form on a sheet of paper. My results are never the same as my sketches because I like to experiment during the process. I particularly love textures and contrasts and even when I use Photoshop to continue my process, they still preserve a handmade touch.
5. Who and/or what inspires your work?
For me, inspiration comes from everything around me, but mostly from music. I think it's an important part of my creative process. Another important aspect is the experiences I have. I like everything to have a story, even if it doesn't look like it in the final result. A lot of them are memories of my childhood and others from things I see every day. The people who influence, or my biggest role models, are my friends. Even though I admire very successful artists around the world, my friends will always be my favorite designers and artists because I have learned so much from them.
6. What role does art play in your life? How does it change the way you view the world?
Developing as an artist has changed me completely, it has taught me to express myself with freedom and give a new purpose to my emotions and thoughts. It has helped me understand myself better as a person and to observe everything in more detail.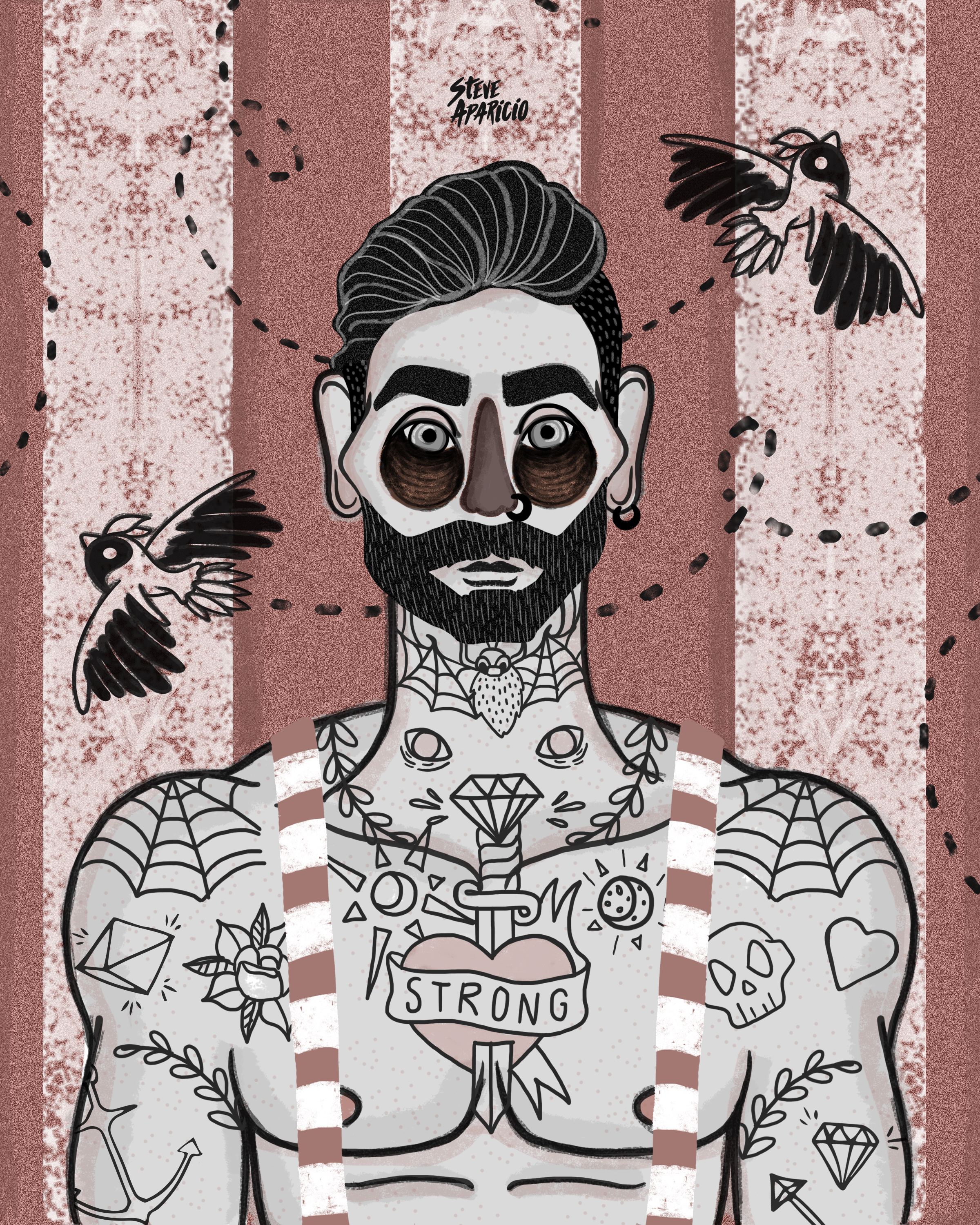 7. Where did you study?.
I'm still a work in process, hahaha, I study Graphic Design in Universidad Dr. José Matías Delgado.
8. Where do you see yourself in five years? Working in an agency?
I hope to still be working as a freelance illustrator and to have a store in which I can sell my illustrations and designs on different products. Also, I hope to collaborate with artists whom I admire and have inspired a lot of my work.
9. What about in ten?
Simple, I see myself being happy.
10. What do you hope to achieve with your art?
I want people to see the way I see the word and that they can identify and imagine a story that they can relate to my work.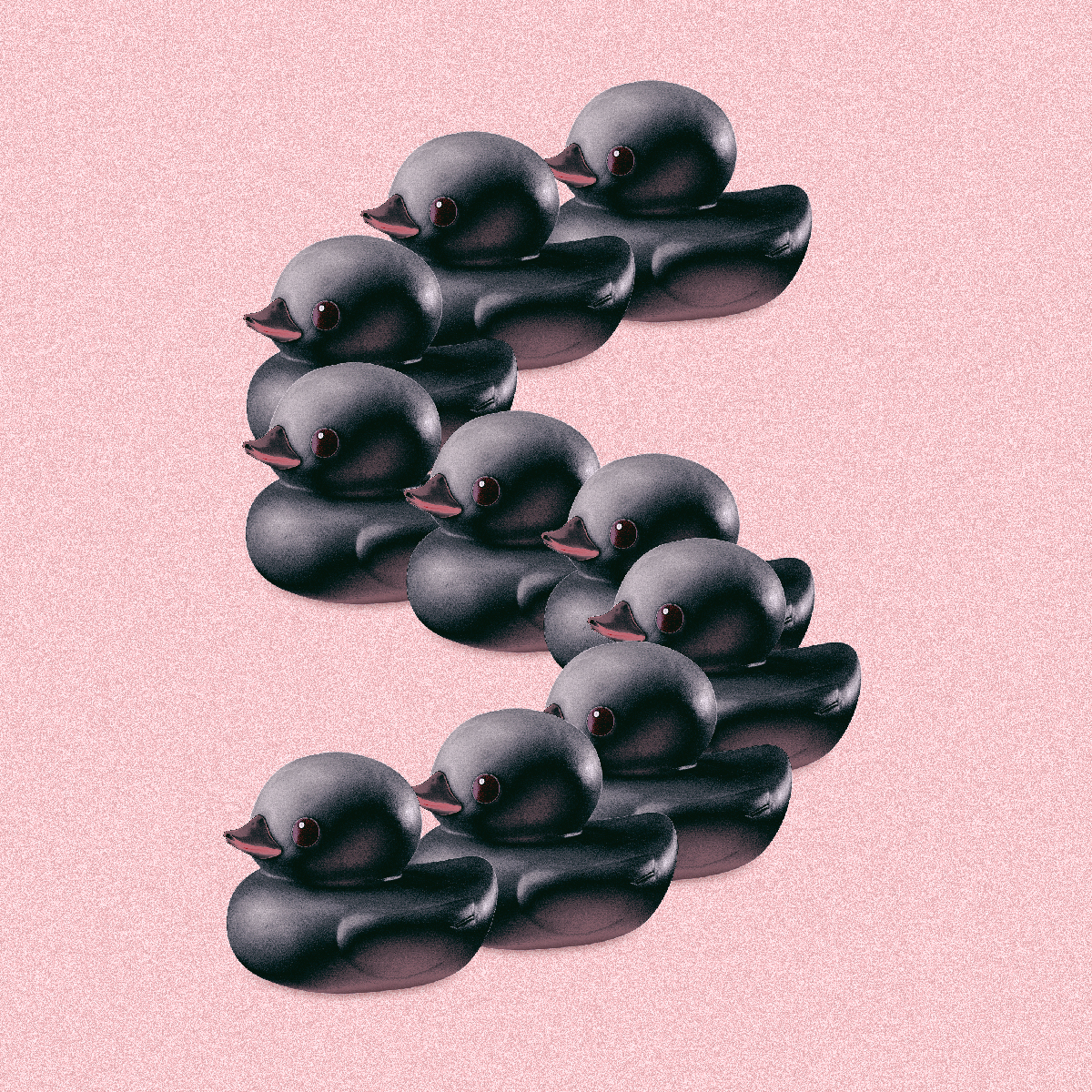 11. Now, tell us a little more about you as a person: what is your favourite food?
I'm very easily pleased, give me a cup of coffee and something sweet and I'll be the happiest boy in the world.
12. Favourite book?
The Southern Vampire Mysteries, it might be a cliché but I really like Vampire stuff, hahaha.
13. Favourite genre of music?
My music taste is very diverse but I mostly listen to indie music. My favorite band is Mother Mother.
14. What are your hobbies?
My hobbies are whatever makes me happy and gets my attention.
15. If you weren't an artist, what would you be?
When I was little I wanted to be an archeologist, perhaps I might have given it a chance.