Instagram:
@stina_persson_illustration
Facebook:
www.facebook.com/stinaperssonillustration
Website:
www.stinapersson.com
1. What's your story? Where are you from?
I'm from Sweden. I have lived in Japan, Italy and New York for 13 years, but now Stockholm is home. We have a sunny apartment overlooking a park, where I live with mu journalist husband, three sons and cat.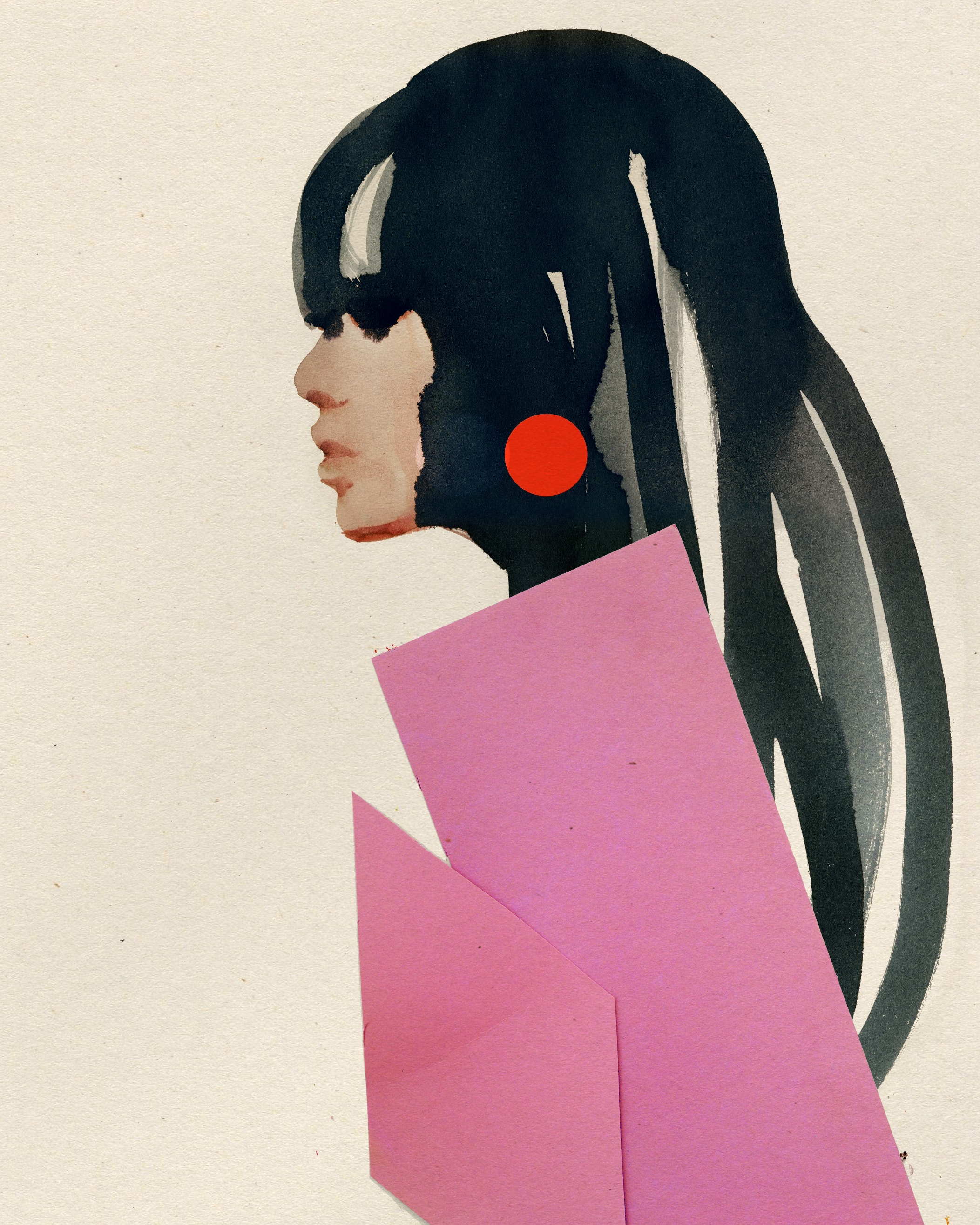 2. Tell us about your aesthetic.
I am always striving for beauty but never the perfect or slick. I want the work to have nerve too. To make you feel or think.
3. What is your favourite medium and why?
Commercially most clients ask for watercolor, which I love and which is great. But that has made ink my more personal medium, what I do for fun. I love a big brush loaded with ink moving over a white sheet of paper. And lately I have been adding coloured paper to my ink work which gives them a touch of color too which is great as I am very much a color person. I also love the graphic feel of cut, layered paper.
4. What is your artistic process like?
Oh, messy. Lots of drawings. I am fairly quick but I want the work to have a spontaneous, effortless look so there are no slow careful rendering, but big gestures and plenty of mistakes until getting it right.
5. Who and/or what inspires your work?
People, thrift stores, old books, museums and all the amazing shapes and colours found in nature.
6. What role does art play in your life? How does it change the way you view the world?
I think my work and my private person is more or less the same. I surround myself with things that make me feel something and people who create stuff. I also have three kids and it is amazing to see the things they create out of milk cartons and thrown away stuff. Not at all DIY and blog-like but really spaced out and crazy. My 8 year old made little figures out of earplugs and blu-tack. Not the pretty cardboard and yarn stuff, but very creative.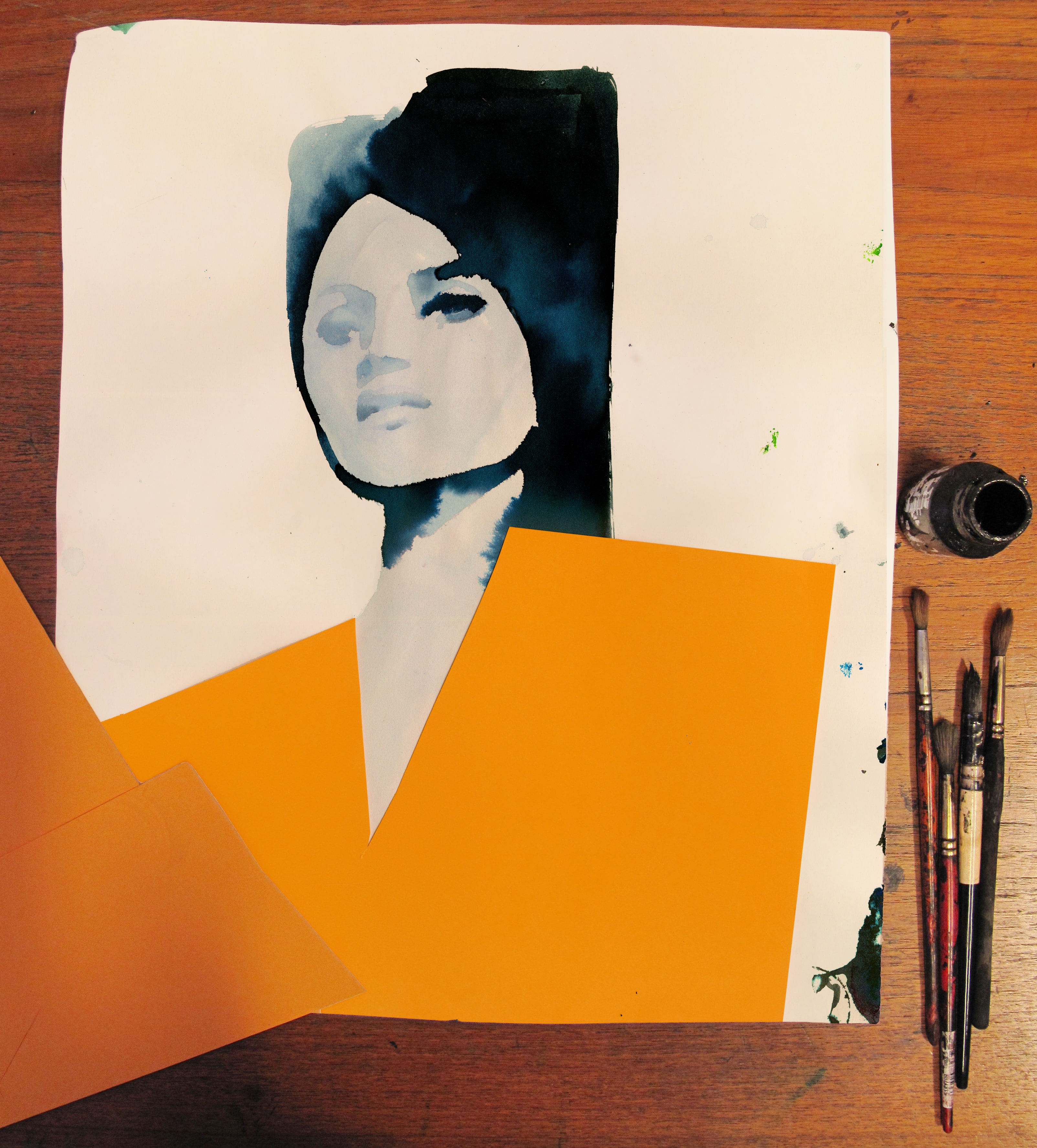 7. Where did you study?
First Fine Art in Italy, and later Illustration at Pratt Institute in New York.
8. Where do you see yourself in five years? Working in an agency?
I have been working as an illustrator for a really long time and I think some kind of change is necessary within 5 years. Maybe more art shows or collaborations. I hope it will happen organically. Things usually do.
9. What about in ten?
Still creating work. Hopefully large-scale in the studio I hope to build in our country home...
10. What do you hope to achieve with your art?
I get to express myself for a living which is great. And I would hope to get better, bolder and braver.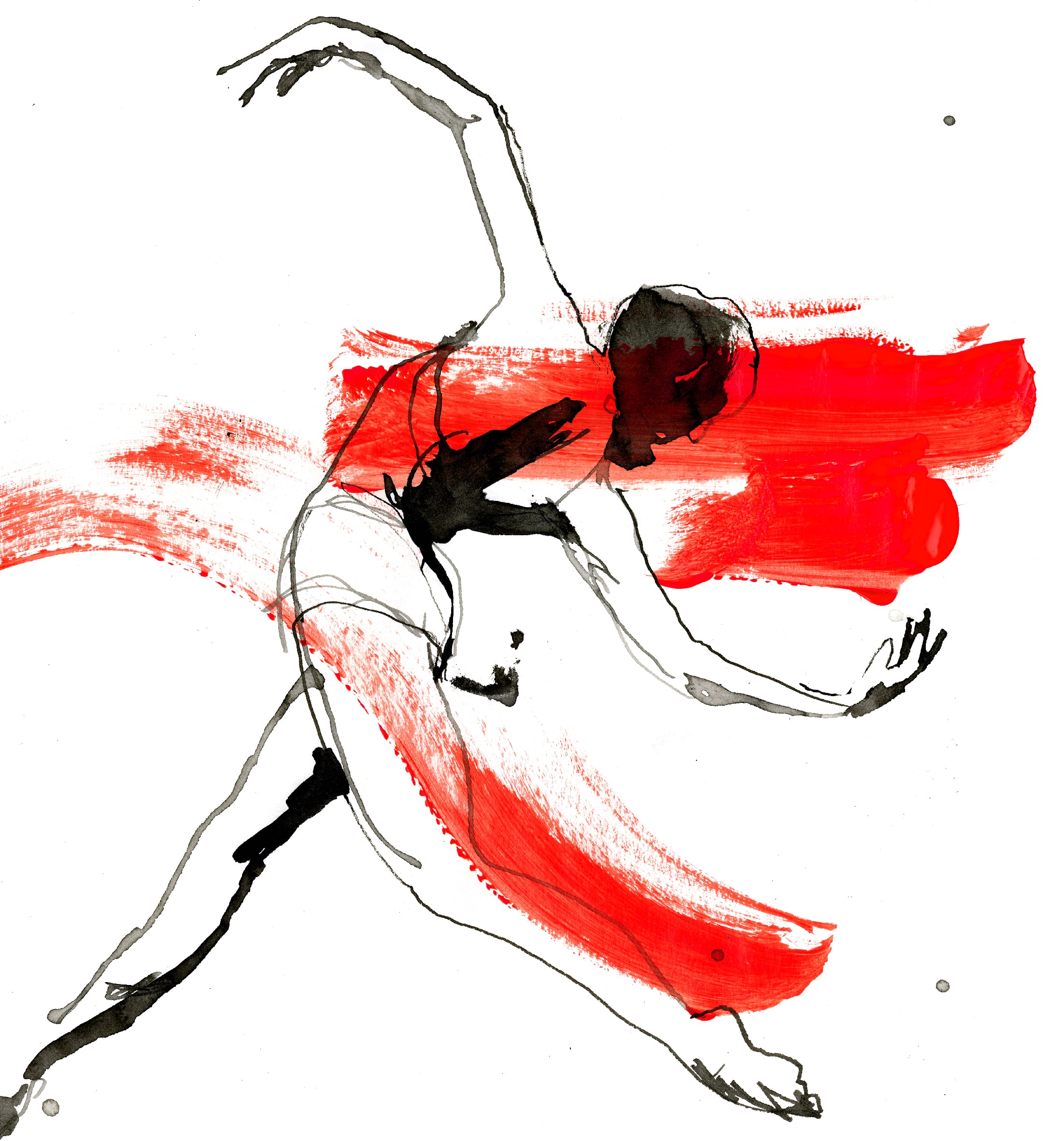 11. Now, tell us a little more about you as a person: what is your favourite food?
After years in Italy pasta is something I couldn't live without. It is my comfort food. But if I go out, I want Asian food. Japanese or Vietnamese preferably. Or just breakfast. I could eat breakfast anytime of the day.
12. Favourite book?
I found the Elena Ferrante series really moving. I read the four of them this summer. Like an HBO series but just better and reaching deeper. Another favourite is The Question of Bruno by Alexandar Hemon or Motherless Brooklyn by Jonathan Lethem
13. Favourite genre of music?
The soundtrack of my life right now is my brother's and his girlfriend's band R.A.B.B.I.I, smart but still honest, sad but not depressing.
14. What are your hobbies?
I guess my work is my hobby. But I love to workout, cook and travel too.
15. If you weren't an artist, what would you be?
With Trump elected president it would be something political. Maybe working on making a new Sweden where a white middle aged man isn't the norm.