Instagram:
@studio_appelpappel
Facebook:
www.facebook.com/studioappelpappel
1. What's your story? Where are you from?
We're Erika Lindmark and Frida Nilsson - a design duo based in Gothenburg, Sweden working with graphic design, products, and illustrations. Erika is from the northern parts of Sweden and a small town called Piteå and Frida is from Halmstad, a city on the west coast of Sweden. We met during our design studies in Växjö 2009 and started Studio Äppel Päppel together in 2014.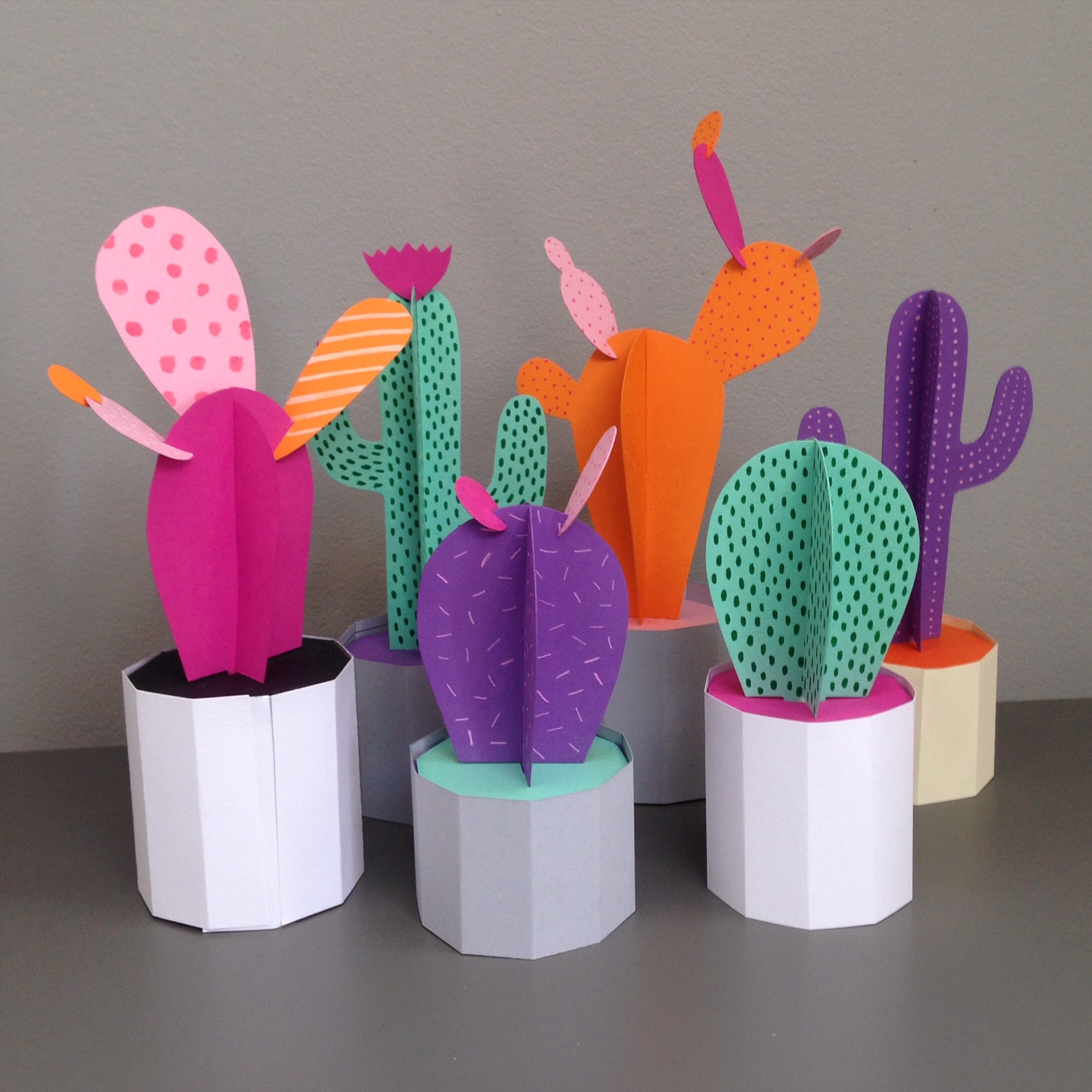 2. Tell us about your aesthetic.
Our work can be described with three words: playful, colourful and graphic. We like to work with bold colors and playful shapes combined with patterns. It's often a combination of abstract and pictorial shapes which creates surrealistic and imaginative illustrations.
3. What is your favourite medium and why?
We love paper! It's a great material to sketch in - you get a quick result and don't go into too much detail when using a scissor. We also like that paper is foldable and that it can be transformed into three dimensional shapes.
4. What is your artistic process like?
Since we're designers we also work and think as designers, and our artworks often start with a style board and a mind map visualizing and describing what we want to achieve. To be able to work together we've developed a method where we can work on the same motif simultaneously. We cut out a lot of different shapes in paper and then we put the pieces together on a canvas. It's almost like doing a jigsaw puzzle but without knowing what the picture will look like in beforehand. The last step is often done on the computer, but we always strive to keep the feeling of cut out paper in our art works.
5. Who and/or what inspires your work?
We're into post modern art. Its playful bold shapes and patterns inspire us. Matisse is also a favourite! And strong female artists gives us a boost and makes us believe that we can do it.
6. What role does art play in your life? How does it change the way you view the world?
Because it's both part of our daily work and our main hobbies, it's a very big part of our lives. We can't imagine a world without art.
7. Where did you study?
We both studied at the same bachelor programme in design at Linnaeus University. After that we studied at the Academy of Design and Crafts in Gothenburg for the Child Culture Design master's programme.
8. Where do you see yourself in five years?
Still working together, hopefully doing more public artworks and turning our patterns and illustrations into products like textiles, wallpapers and stationaries.
9. What about in ten?
It's hard enough to imagine five years from now :)
10. What do you hope to achieve with your art?
Create things that makes people smile.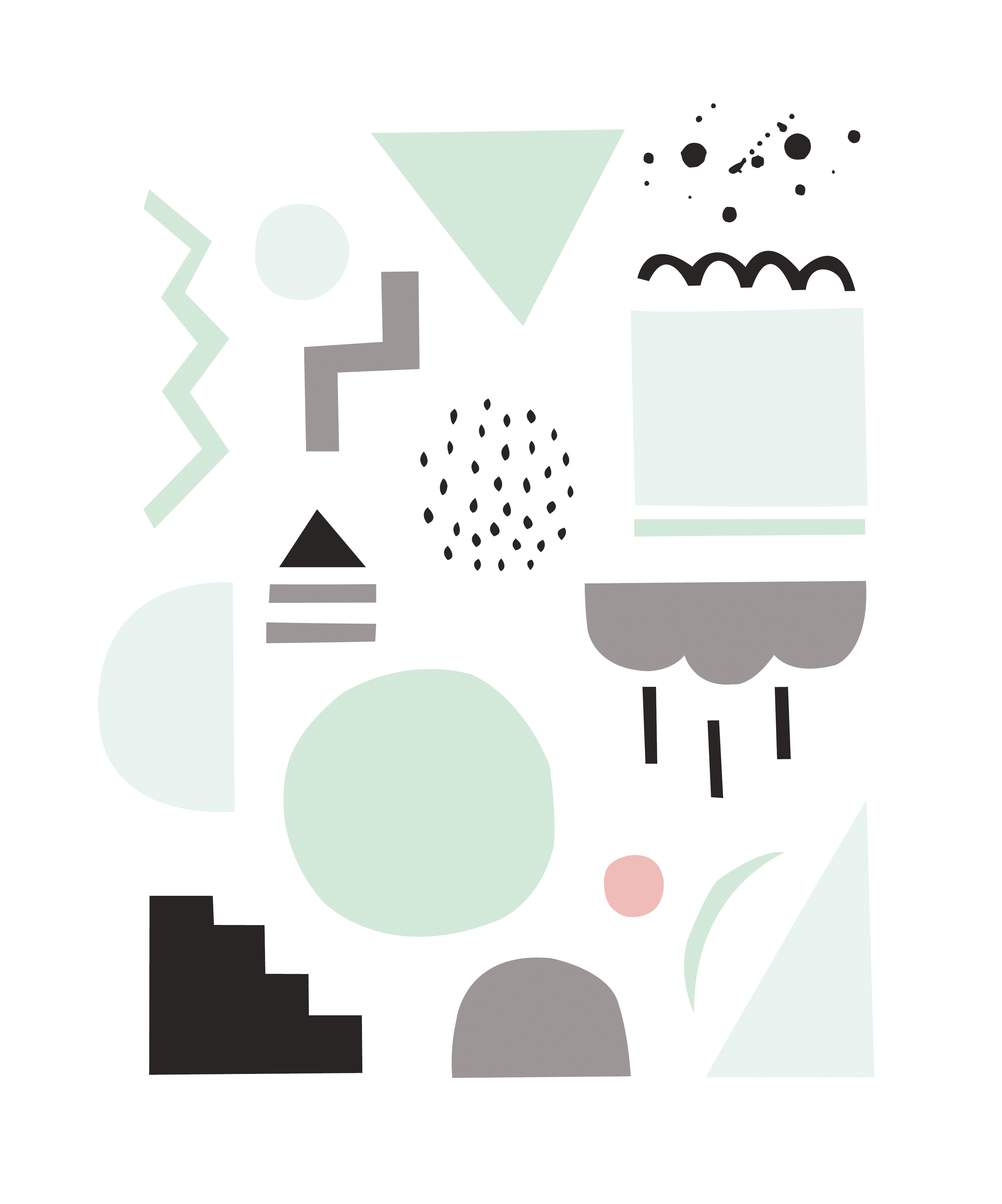 11. Now, tell us a little more about you as a person: what is your favourite food?
Erika: Swedish husmanskost (every-day homemade food) but in a vegetarian version. Burgers in all forms are also a favorite. Frida: Something asian with a lot of coriander on top!
12. Favourite book?
Erika: I rarely read, I mostly do crossword puzzles and listen to podcasts Frida: Just kids - Patti Smith
13. Favourite genre of music?
Erika: Indie pop/rock Frida: Indie and Folk
14. What are your hobbies?
Erika: Trying to grow stuff that I can eat Frida: Watching tv-series
15. If you weren't an artist, what would you be?
Erika: Work in a garden maybe, or work with animals in some way. Frida: Probably some other creative work