Instagram: @studio_frond
1. What's your story? Where are you from?
Hi! I'm Laura. Originally, from a small village in the Cotswolds, I moved to Brighton to study Fashion. After graduating and spending a few years in London, I moved back to Brighton. I started embroidering as a way to pass my time spent commuting. A few years ago, hankering for a change, I made the decision to leave my career in London and seek more local employment, which gave me the time to pursue my interests. I studied horticulture and began experimenting with my embroidery leading me to set up Studio Frond.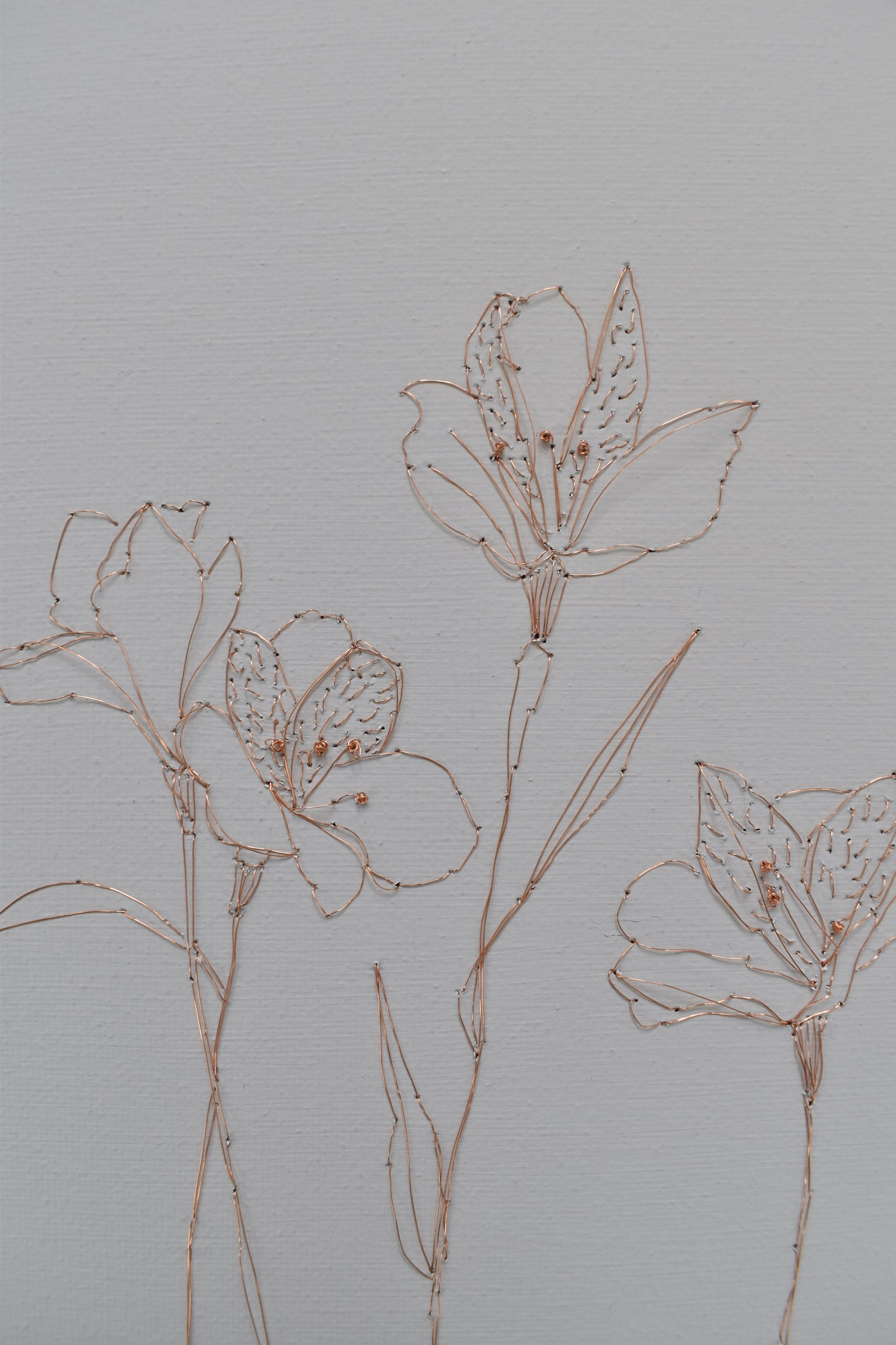 2. Tell us about your aesthetic.
Minimalist, timeless, natural
3. What is your favourite medium and why?
At the moment, copper wire! I'm enjoying being restricted to one medium and slowly exploring the versatility with this.
4. What is your artistic process like?
I work full time so Studio Frond occupies the time in-between. At the moment, for me, this is a perfect balance. I find there are periods when an idea comes together which inspires a new collection of pieces and other times where I create very little new work. I enjoy this balance, not feeling the pressure to constantly create, giving myself time to explore new ideas and enjoying the process.
5. Who and/or what inspires your work?
So much of my inspiration comes from my garden and my local area. Often I come home with cuttings, which end up in jars all over our home and eventually find their way into my art.
6. What role does art play in your life? How does it change the way you view the world?
For the past few years I have exhibited locally at Brighton and Hove Artist Open Houses. I have really enjoyed being a small part of this amazing community and meeting inspiring artists and makers. It's helped me feel more confident in how I express myself, connect me to others and to seek new opportunities.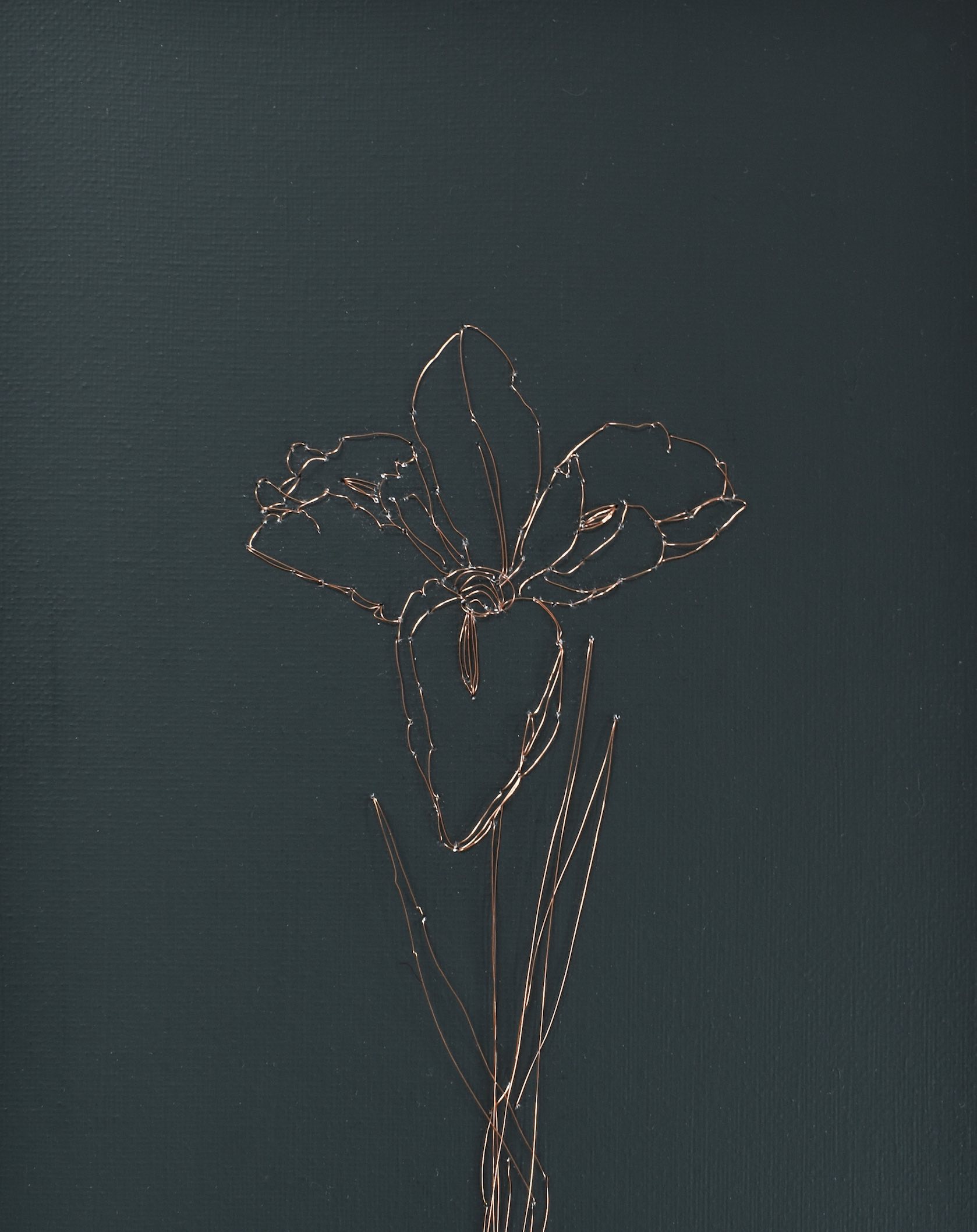 7. Where did you study?
I studied Fashion at the University of Brighton.
8. Where do you see yourself in five years?
I have recently moved to Devon. I'm very much looking forward to making Devon my home for now, seeing how the landscape here will inform my art and embracing whatever may happen.
9. What about in ten?
No idea!
10. What do you hope to achieve with your art?
To continue to create pieces that make me happy.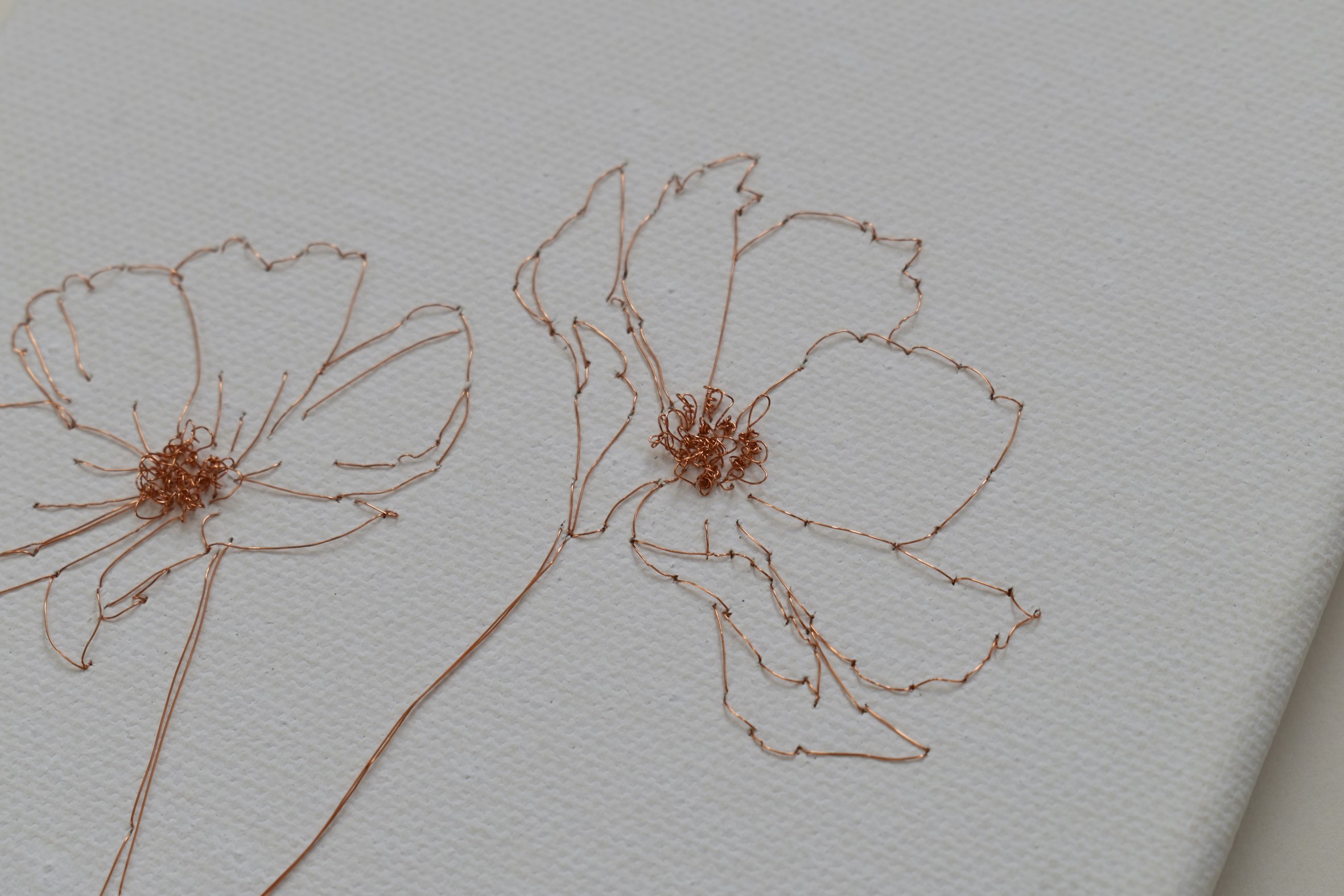 11. Now, tell us a little more about you as a person: what is your favourite food?
At the moment it's blackberries from the bramble behind my home.
12. Favourite book?
An Island Garden by Celia Thaxter – this was gifted to me by a lovely friend, it's the most beautiful book.
13. Favourite genre of music?
No genre as such. BBC Radio 6 is my go to.
14. What are your hobbies?
Gardening, reading, wandering, creating and being outside as much as possible!
15. If you weren't an artist, what would you be?
I don't really consider myself as an 'artist', just someone that likes to create and is very grateful to everyone for their support.