Instagram:
@studioemmaodenkirchen
Website:
www.studioemmaodenkirchen.com
1. What's your story? Where are you from?
Hi, I am Emma from The Netherlands. I live in Zwolle, a small city in the middle of Holland, with my boyfriend RJ and cat Pim. I am running a small one-woman business called: Studio Emma Odenkirchen. I design bold handmade clay accessories in my cozy home studio.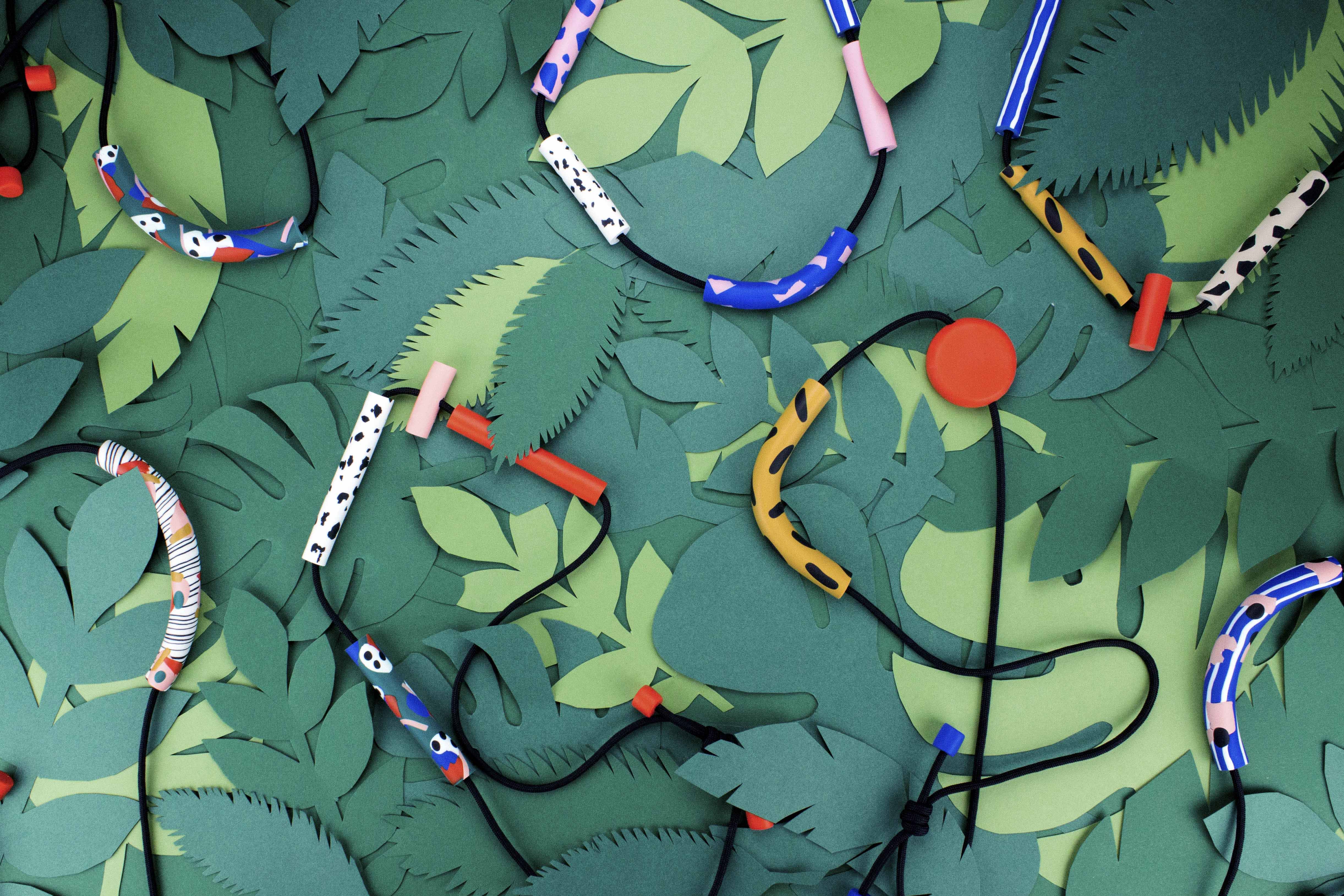 2. Tell us about your aesthetic.
A bold, colorful pattern soup!
3. What is your favourite medium and why?
Absolute fav at the moment is, of course, clay! I just like the way it feels and how it can be transformed and shaped with just your hands. I also like to work with paper, paint and crayons. Working analogue gives the opportunity to make something out of nothing and create new weird shapes and exciting patterns.
4. What is your artistic process like?
It's all about allowing myself to make beautiful mistakes. I plan days off from wrapping/shipping orders and other business stuff. This way I have time and space to make a mess, try, experiment and 'sketch' with clay. The best shapes and clay patterns will be used to compose new designs.
5. Who and/or what inspires your work?
Strolling through cities, party decoration, exciting color combinations, museum bookstores, I also collect DIY books from the 80s/90s (extremely weird and creative!)
6. What role does art play in your life? How does it change the way you view the world?
A big part, life would be so boring without it. ;) I think art/design is allowing me to see things from a different perspective and also allows me to see the world in a more fun and playful way.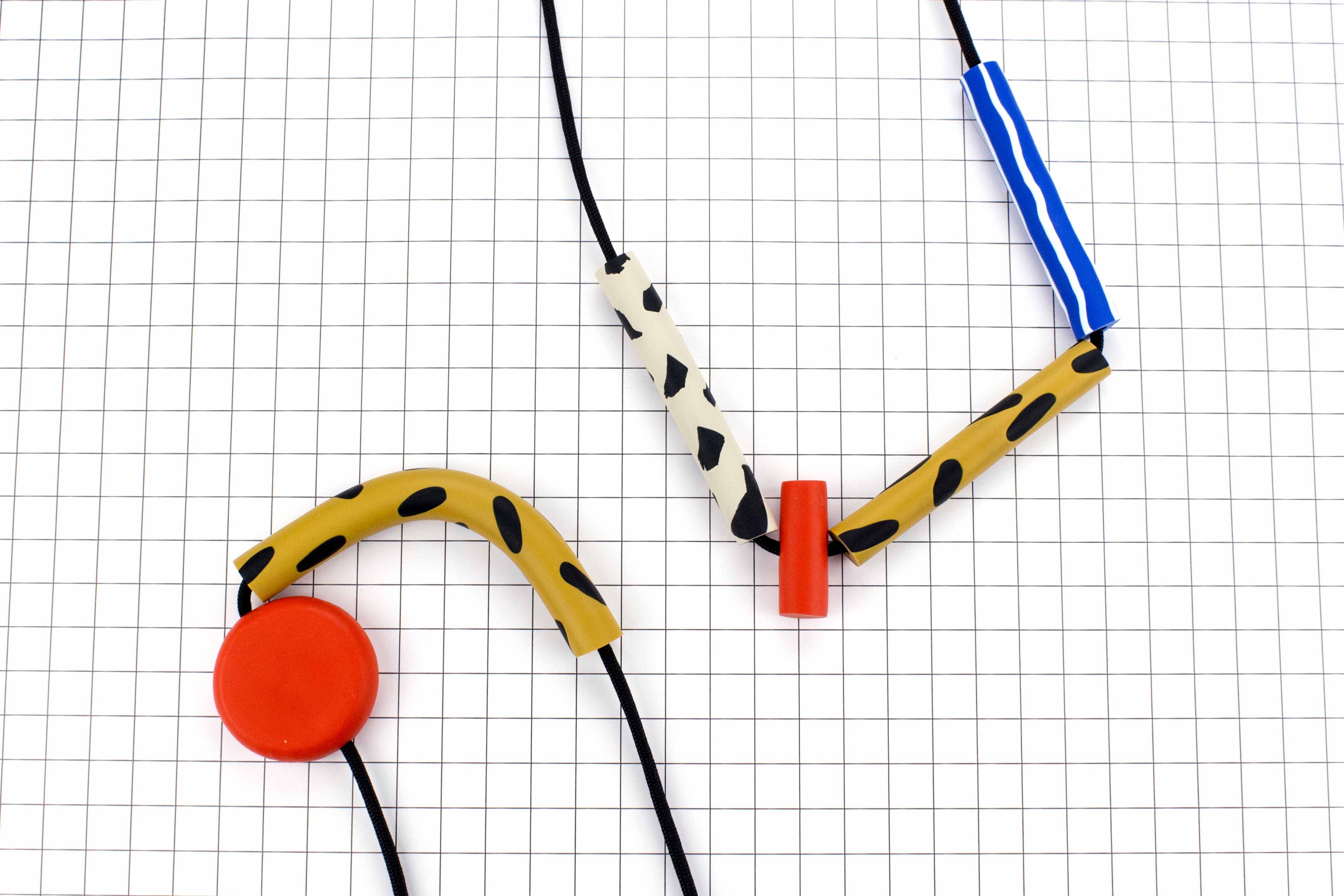 7. Where did you study?
I studied in both Groningen and Utrecht. I just really did not have a clue about what I wanted to do with my life when I was 18. I studied Swedish language and psychology at the university for a couple of years. But realized after spending hours and hours on making the most beautiful looking PowerPoint presentation about Alzheimer: maybe I should do something more creative, where you are supposed to spend hours on making things look good. So I studied product design in Utrecht (HKU).
8. Where do you see yourself in five years?
Pretty much the same ☺ Would love to be doing some more commissioned design projects. I am currently working on a birth announcement card for instance. I just want to maintain freedom to create whatever I want, work with awesome people and be open to the opportunities that cross my path. Also dreaming of a self published magazine and an all clay extravaganza art show.
9. What about in ten?
In ten years I will have a swimming pool in my back yard and work together with my sister (graphic designer) in a big beautiful studio.
10. What do you hope to achieve with your art?
For me it is about adding some fun and color into the world.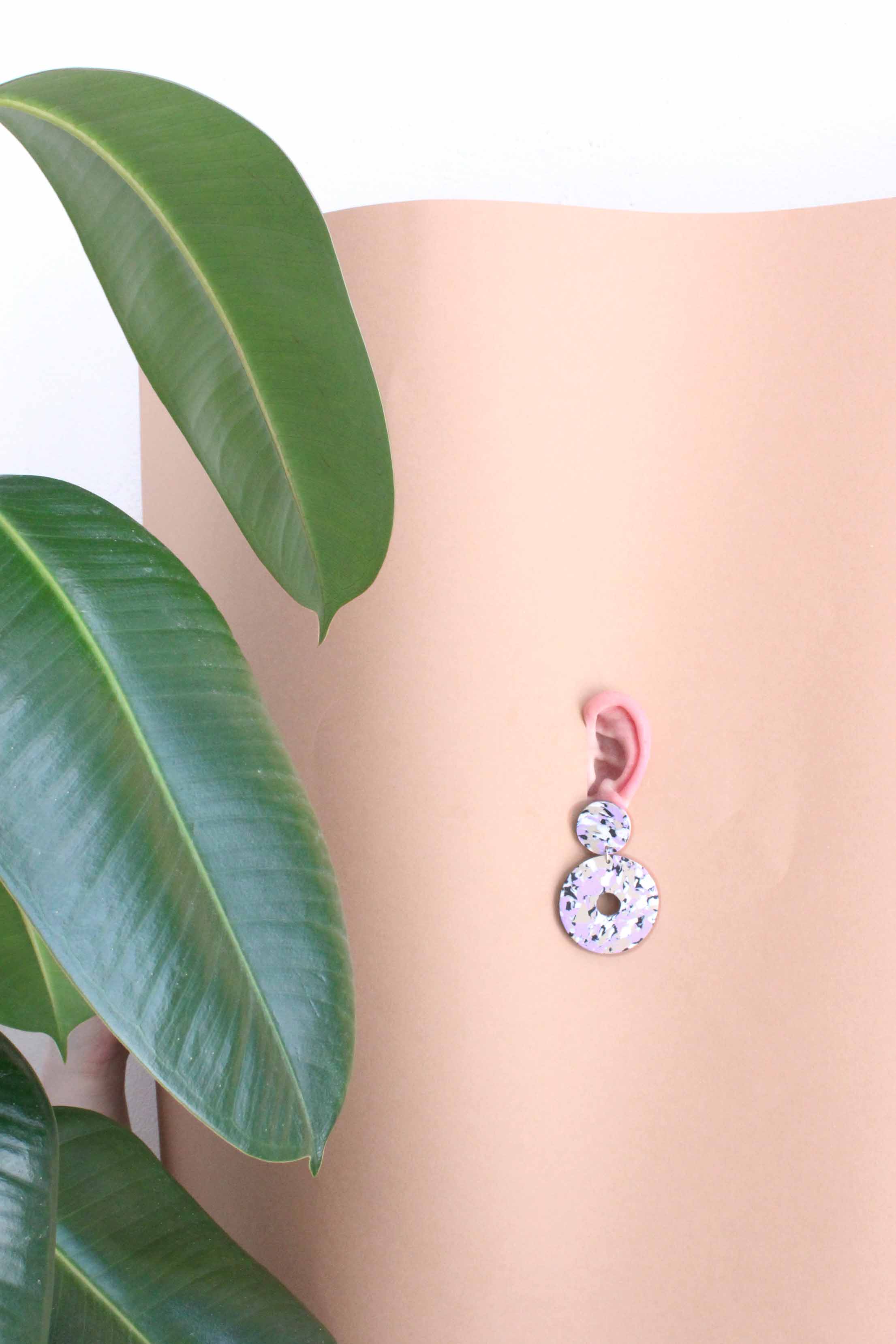 11. Now, tell us a little more about you as a person: what is your favourite food?
At the moment I am really into all kinds of Asian food! Just made my very first handmade dumpling batch.
12. Favourite book?
Can't choose sorry! I just finished reading the biography of Astrid Lindgren, super interesting! And David Sedaris cracks me up. Also the illustrated children's books of Annie MG Schmidt are just to die for.
13. Favourite genre of music?
Oh gosh! I enjoy listing to so much: the old, the new, the bad, the good. Depending on my mood: from Radiohead, techno/house, old funk, 90s r&b, to classic dad music like Steely Dan. When I turned 30, I had an Italo disco themed party.
14. What are your hobbies?
I like to swim, read, dance, try new recipes, play guitar, do yoga, drink beer with friends, obsessed with wrapping presents, decorating parties, thrift, do home improvement jobs around our old house and I am also learning ceramics.
15. If you weren't an artist, what would you be?
I think I would be the drummer of an all girl rock band. Or the owner of a party decoration shop.