Instagram:
@studio.lescanailles
Tictail:
studiolescanailles.tictail.com
Website:
www.studiolescanailles.com
1. What's your story? Where are you from?
Hi, we're Diane and Jérémie! In few words, the story began with a love story and a travel to South America. While Diane was finishing her arts studies, Jérémie decided to quit his job and we left to Buenos Aires. In 2016, It's between a banana leaf and a limonada that emerged the style of the Studio Les canailles (the rascals studio), combining the artistic and literary background of Diane to the graphic culture of Jérémie. After one year of travel, we came back to Paris with the head full of mystic stories and incredible landscapes. That's when we began to print ourselves our illustrations and to develop what is now our style of images. Now, we just moved to Lille (north of France) to find a bigger workplace.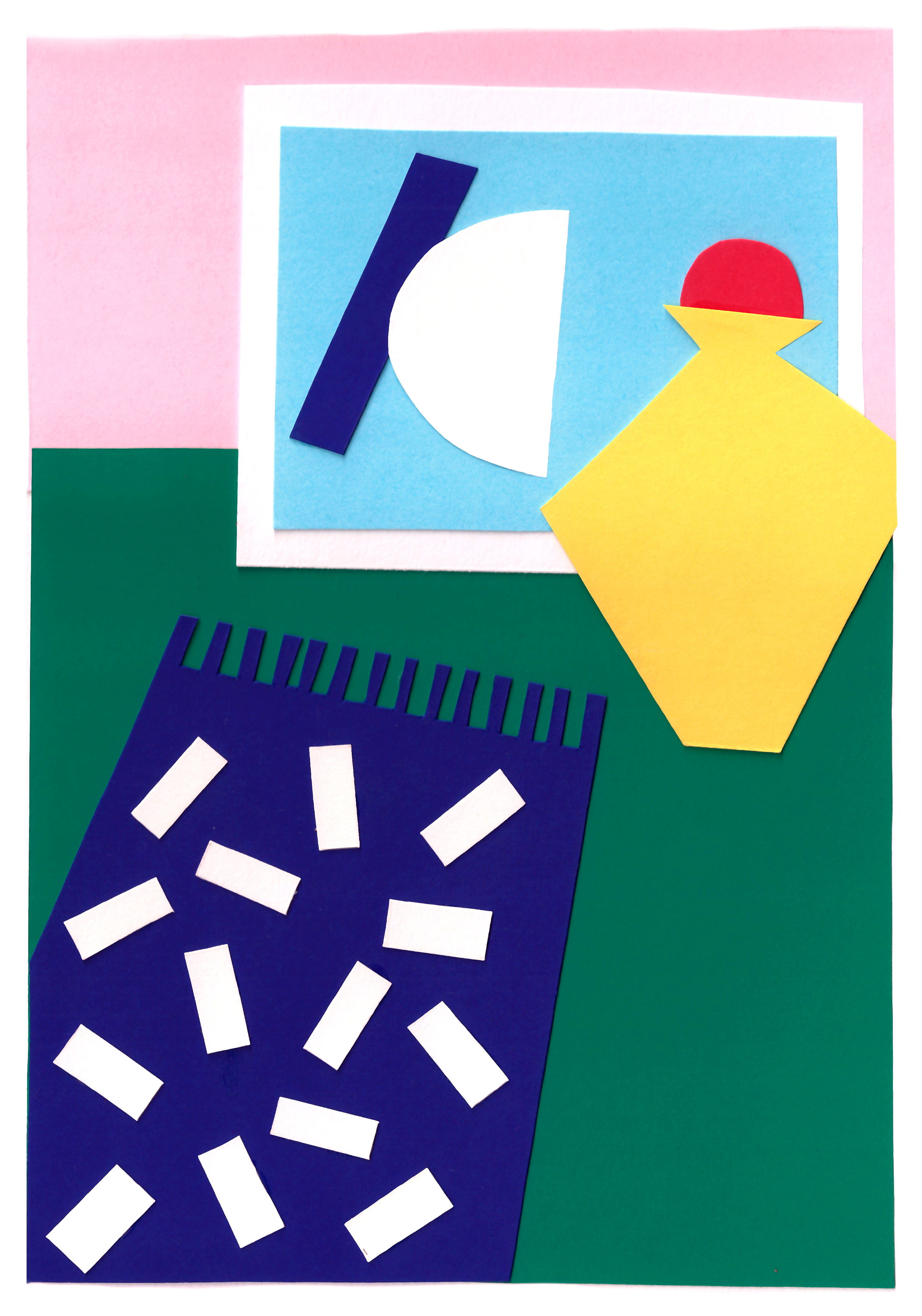 2. Tell us about your aesthetic.
The saturation of colours and space is the signature of our playful - but not infantile - universe. We wanted to create optimist and authentic images which are opposed to the ambient pessimism of our society. Screen printing and collage have contributed in large part to the development of what seems to us an anti-crisis kind of illustration, based on forms and, of course, on colours. While we began with a large interest for landscape, which was for us a way to traduce our experience of Argentina's topography and tales, our latest work invite to cozy indoors and rich contemplation of objects. Our latest series refers to interior design and remains paintings of artists' studio. Objects and artwork are not anymore out of context in a white cube but teeming with life, between masterpiece and anecdotic stories. The painting within the painting and the game of reflection is creating ironic compositions without hierarchy between objects, sculptures, jugs of water, support or area, paintings or carpet, mirror or pattern. Even though we don't want to analyse and conceptualize too much, our interest of art history is reflected in our work. Our love of still life gets mixed up with a large influence of abstract art. Our references interact with our own memories, that permit us to play with representation of space and things and to explore the part of fantasy and beauty in real life and common.
3. What is your favorite medium ans why?
Screen printing! This technique allows us to join experimentation and satisfaction of getting an "object" We introduced it directly in our process, it takes part of creation of the images and in this way this is not just like a final reproducing means. It forces us to keep it simple and in the same time it makes us free to create ours owns colours. We're still surprises when we make our first drafts and see our images getting built step by step. It's a bit like argentic photography, you discover your final image only at the end!
4. What is your artistic process like?
All projects begin with some collages, which is our way to experiment. It's our way to draw forms and play with it. We think this handmade spirit is very important to keep something more sensitive and honest in our work and do not overthink images.
5. Who and/or what inspires your work?
It's a long list! But if we have to keep the most explicit it would be Henri Matisse, Jean Arp, Ellsworth Kelly, Ettore Sottsass, Paul Cox or Nathalie Dupasquier.
6. What role does art play in your life? How does it change the way you view the world?
Jérémie : Art is a central and crucial point in our life. It's not just a way of thinking but a lifestyle. It permits us to grow as people, in our work and in our personal life. Diane: It takes a lot of place! It's our hobby, our work, our inspiration. And as we are a couple, everything gets mixed up.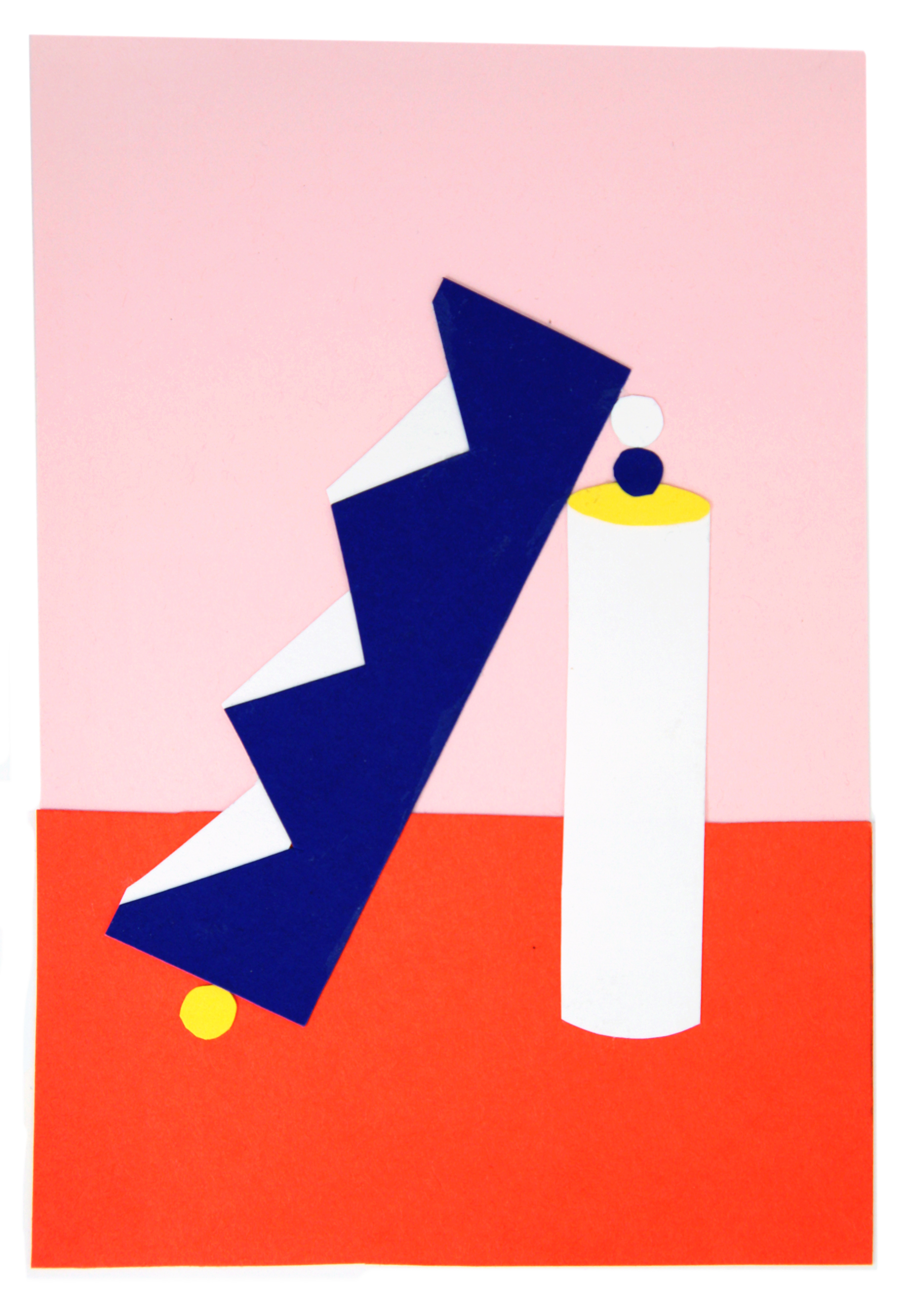 7. Where did you study?
We both make our studies in Paris. Diane is graduated from ENSAPC (Fine art) and Jérémie from ESAG Penninghen (Graphic design).
8. Where do you see yourself in five years?
Happy!
9. What about in ten?
Taking over the world.
10. What do you hope to achieve with your art?
If we can't make a better world, we can make it more colourful. We want to bring happiness and joy into people's life and home.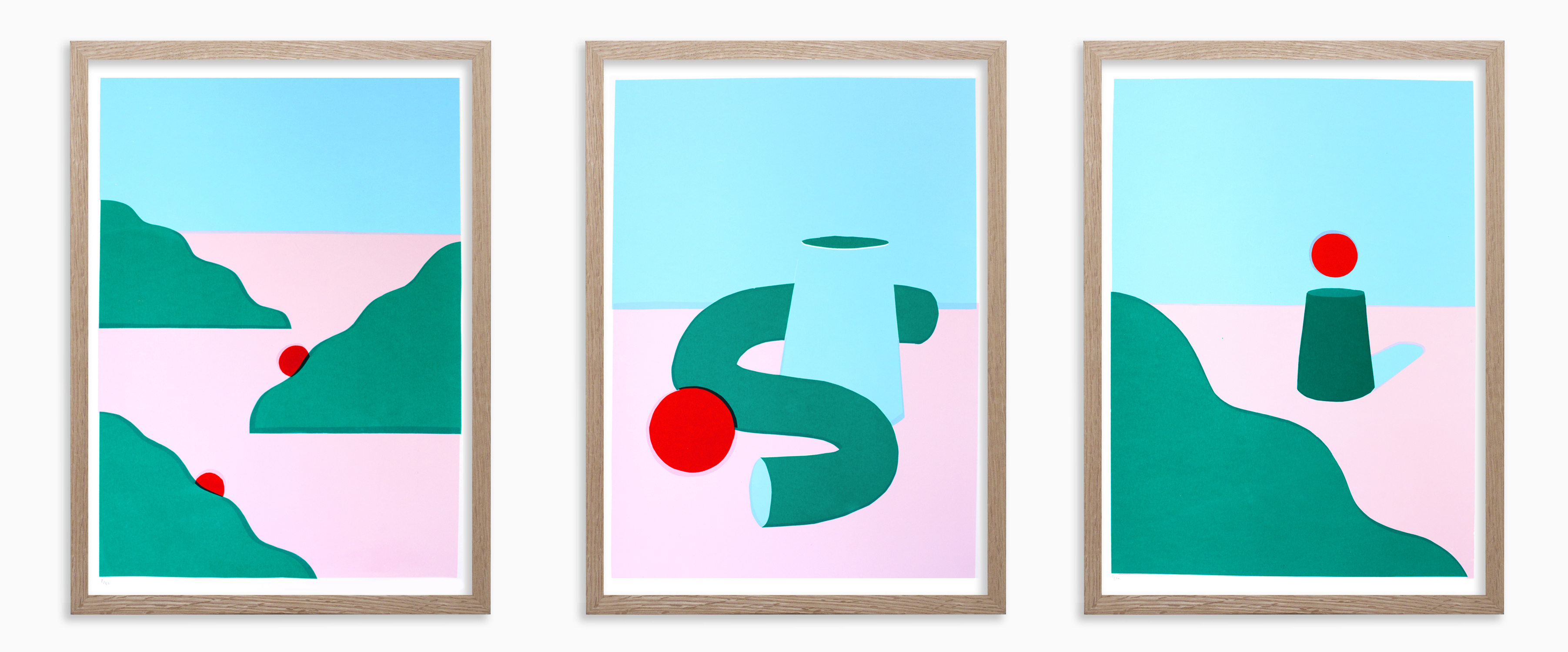 11. Now, tell us a little more about you as a person : what is your favorite food?
Without a doubt, wine and cheese
12. Favourite book?
Jérémie: Foundation, Isaac Asimov Diane: G.G. Marquez, Cortázar et Marguerite Duras
13. Favourite genre of music?
Jérémie : It depends of the hour and the day but there is always music at home ! But if we have to classify, we could say jazz/blues, rock, electro, lo-fi et experimental. Diane: And sometimes, we listen radio Nostalgie (French music radio specialized in music from '70 and '80)
14. What are your hobbies?
Cook, go to cinema, have a drink with some friends, play with our dog and walk. We walk a lot.
15. If you weren't an artist, what would you be?
We would have been created a restaurant and we would name it Les canailles.