Instagram:
@studiolisa
Website:
www.studiolisa.eu
1. What's your story? Where are you from?
My name is Lisa den Teuling, I am the owner of Studio Lisa, based in the south of The Netherlands where I have my own studio space which I share with my cat, Pluisje. I am a visual concept developer in which I translate thoughts and ideas into visualizations. I am lucky enough to say that I am making a living out of my biggest passion for 2.5 years now.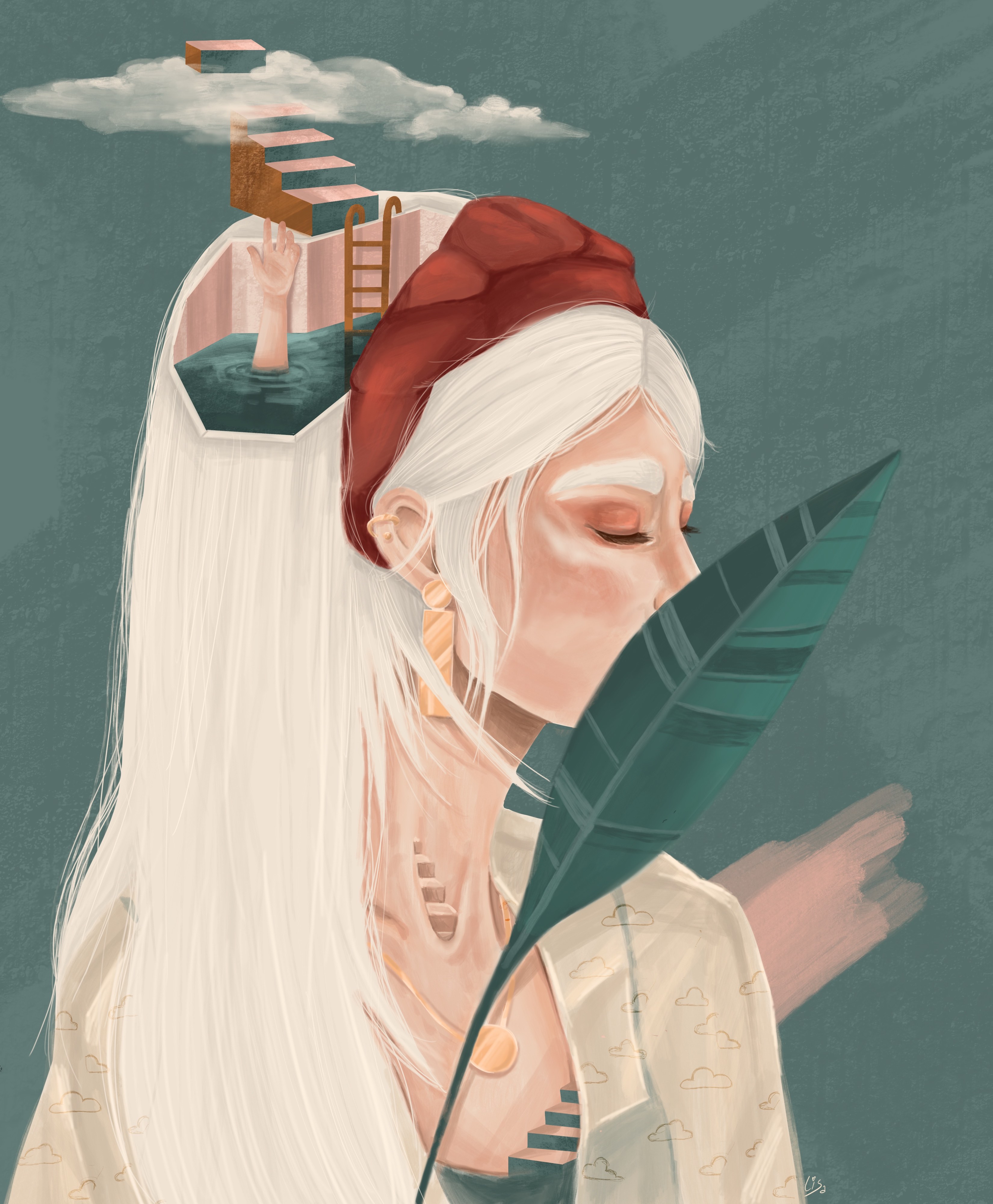 2. Tell us about your aesthetic?
My aesthetic is mostly based on women, animals and nature. My style varies quite a lot. I love to experiment with all sorts of medium which create a different vibe. My work always has a soft aesthetic to it, mostly through my use of colour I think. Lately, my focus is mainly on digital illustrations. Since I bought my iPad and installed procreate I can't seem to let go of it!
3. What is your favourite medium and why?
I love to experiment with all sorts of different mediums. I started out with just a grey pencil and created semi-realistic portraits. After a while, I started to use watercolors and fell head over heels for it. At that point, I started to create all sorts of mixed media pieces. Using watercolor, markers and colored pencils. 
A little over a year ago I bought myself an iPad with the apple pencil because I wanted to know what that would be like. I bought Procreate and found a new love. Lately, my main focus is on digital art. But I still love to go for the traditional route as well. I just love to experiment and create whatever or however I like it.
4. What is your artistic process like?
I think my process is partially intuitive and partially according to a certain process. I always start with a certain subject and create a mindmap around it. I do some word associations and create a mood board and colour scheme. The first part of this process is mainly intuitive. After this, I start connecting the dots and I sketch a few ideas, of which I work out one of them. Which will then become the final piece.
5. Who and/or what inspires your work?
I think it's always difficult to pinpoint the one thing that completely inspires me. I think life, in general, inspires me, nature, animals, people, books, other illustrators, photographs and old magazines. Aside from that a good cup of coffee always gets me inspired.
6. What role does art play in your life? How does it change the way you view the world?
Art plays a very big part of my life. It's what I wake up to and go to bed with. I think my mind in general works visually. It's the way I learn and perceive the world. It has always been that way but got even more clear ever since it became my job.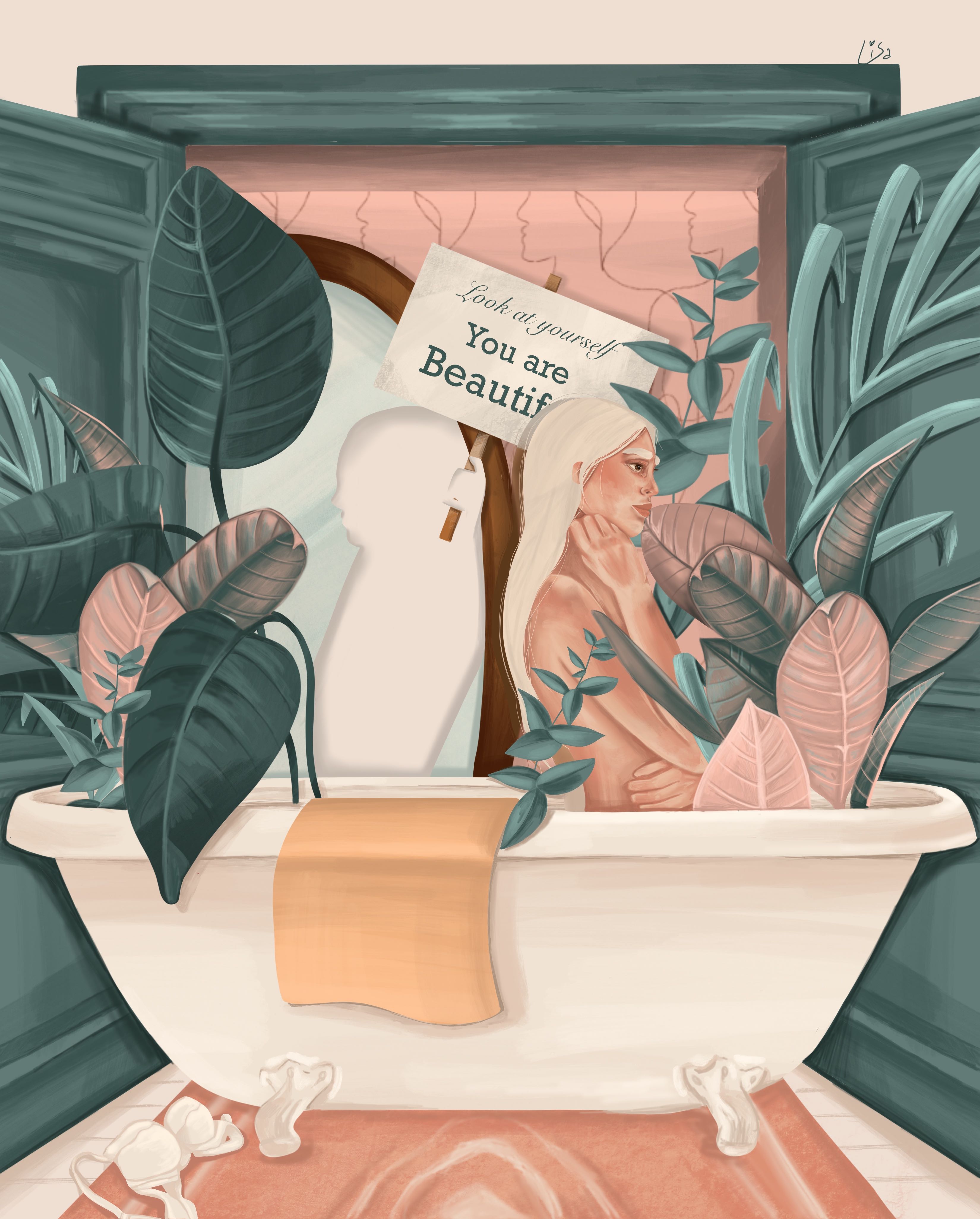 7. Where did you study?
I studied International Lifestyle, in The Netherlands, which made me learn all about conceptual thinking. It was interesting and I loved my time there but it didn't have anything to do with illustration. Even though it did appear to be very useful to incorporate into my illustrations later on. I really missed getting creative during this time. That's why during this study I really wanted to try out what it would be like to go to a real art school. So I got the opportunity to go to an art school in Lithuania, Vilnius for half a year. It was an amazing experience which actually made me decide that working for myself as an illustrator was the way to go. I got back to the Netherlands, finished my degree (because I wanted to have a diploma), did a lot of small jobs for half a year, went on an amazing 7-month campervan trip with my boyfriend and started my business officially!
8. Where do you see yourself in five years?
This is always such a difficult question to answer because I don't even know where I will be tomorrow! Let's try! If everything is going well and I will still be lucky enough to call this my job. I would love to say that I have a beautiful studio space and get to travel a lot. During my travels, I would love to work for all sorts of international clients in different kinds of areas.
9.What about in ten?
Okay, that's just too long in the future, haha! I just hope to be as happy as I am now. Working for myself, getting to be creative on a daily basis, working for amazing clients, selling and creating my own work, maybe giving some talks about being a creative entrepreneur, creating workshops and still dreaming about whatever there is to come! And hopefully have the financial resources to also create a lot for good causes, like animal welfare, nature and human rights.
10. What do you hope to achieve with your art?
I would like to show people what visuals can do. How much you can show and explain with visuals instead of just plain text. I would like to make people wonder, dare to dream big and encourage them to do what they love.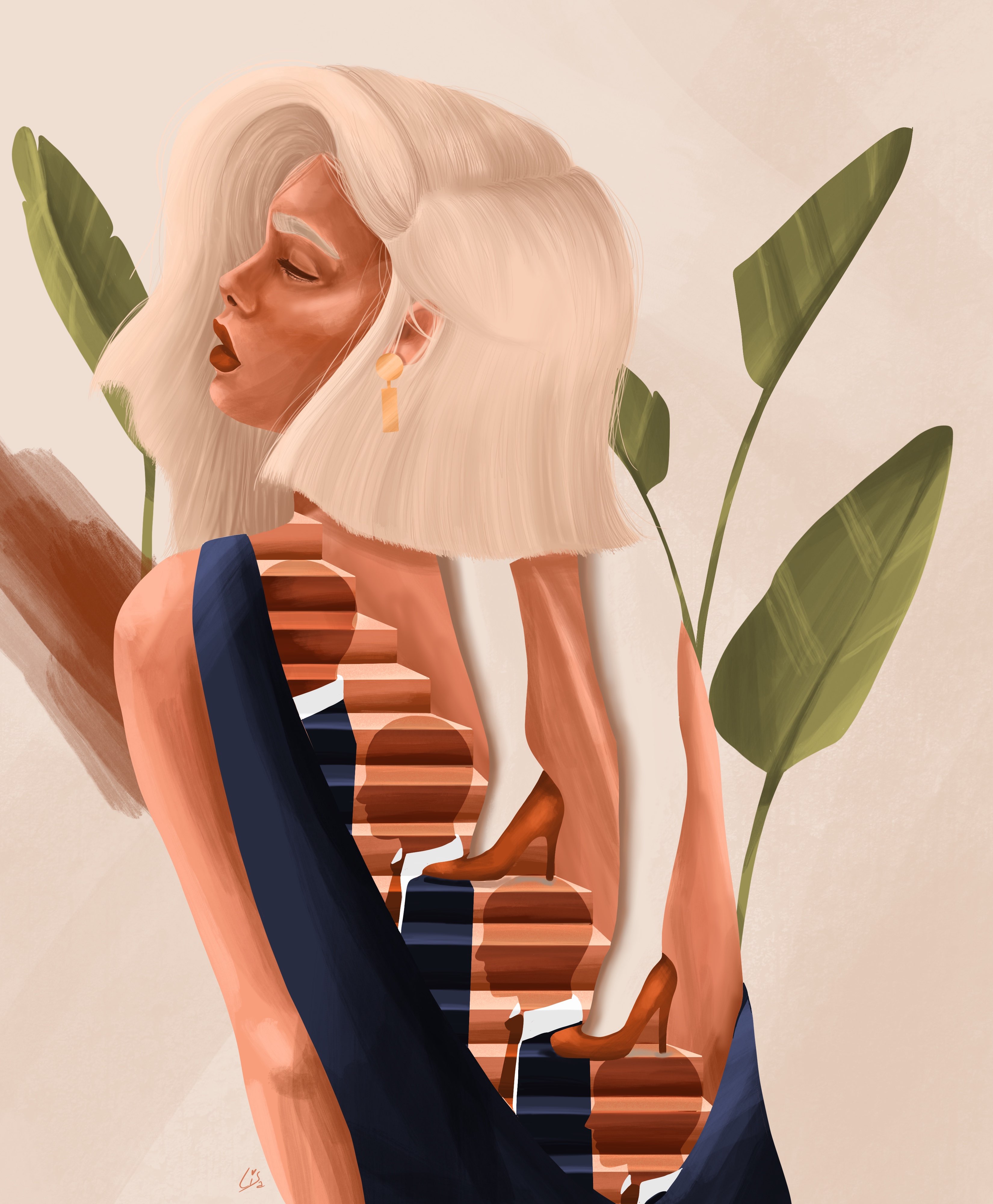 11. Now, tell us a little more about you as a person: what is your favourite food?
My favourite food has to be pizza or sushi. And as a snack chocolate with a cup of coffee for sure.
12. Favourite book?
I am not sure whether I have a favorite book... I am actually very bad at taking the time to read. I own a lot of books and only take time to read when I am on a relaxing holiday (which doesn't happen too often).
13. Favourite genre of music?
My favorite genre of music definitely depends on my mood. I love all sorts of music. I can listen to quite old songs which my father used to listen to. But some of the newer top 40 songs can be nice as well! I tend to just choose a mood or genre on Spotify depending on what I want at that moment and listen to it. 
As for specific artists, Passenger, Ed Sheeran and John Mayer are artists who never fail to amaze me with there music.
14. What are your hobbies?
My biggest hobby is being creative. Creating things is what I love to do the most. But sometimes it reminds me too much of work and I have to push myself to do something else to relax. So if I really want to turn off, I love to go out with my friends, watch Netflix, go secondhand shopping, travel and walk in nature.
15. If you weren't an artist, what would you be?
That would be horrible! Haha. I have always been interested in fashion and interior. So I probably would have chosen one of those routes. But I would have made sure I could still work for myself. A 9 to 5 in an office is not for me I think.