Instagram:
@studiomals
Facebook:
www.facebook.com/studiomals
Behance:
www.behance.net/studiomals
Website:
www.studiomals.com
1. What's your story? Where are you from?
We're studio Mals. A creative studio based in Rotterdam, The Netherlands. We specialize in handcrafted scenes for images and film. We're a team of two: Silas and Martin. We met in art school.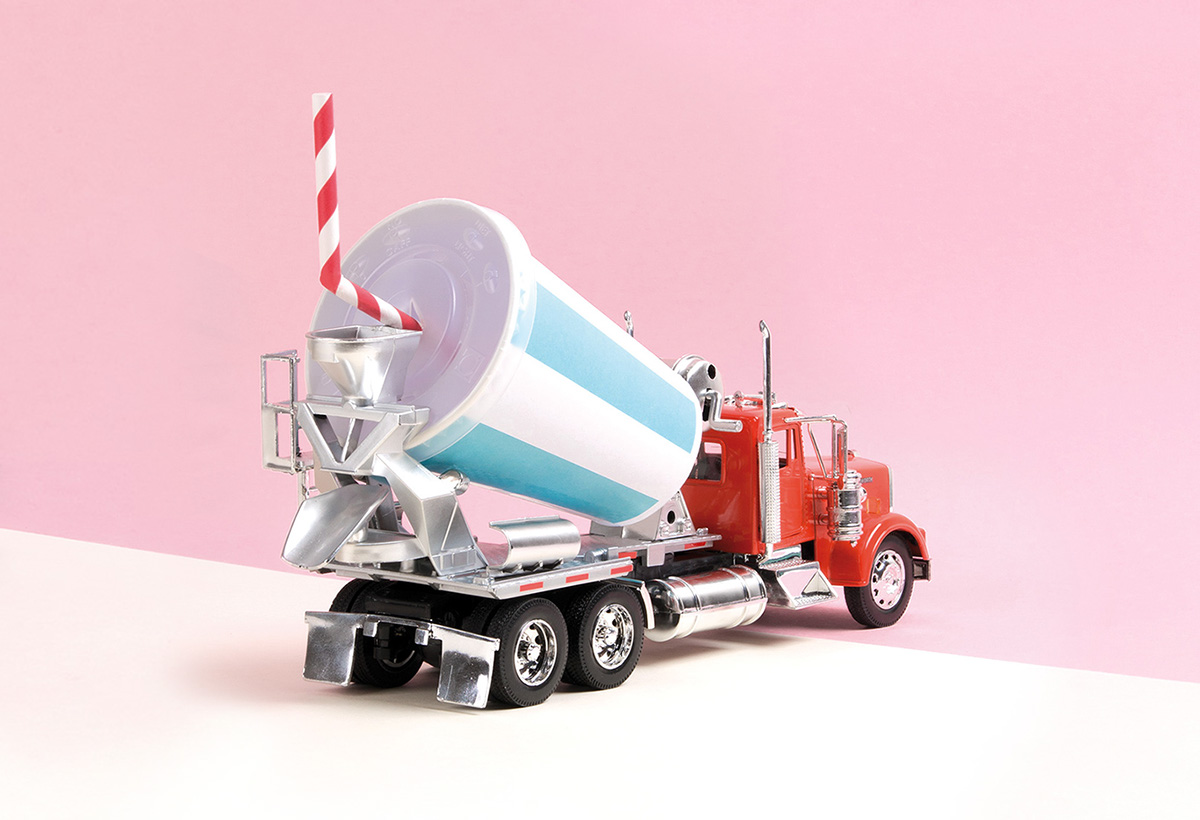 2. Tell us about your aesthetic.
As said, we craft. A lot. We just love to build stuff. Exploring materials and experimenting is what we love most. We think that something you can grab is way more credible than a 3D render. It's the little textures from materials, the way it catches the light, and small irregularities that make it a human made object. That's what we love. We have a conceptual approach towards our work. We'd like to reduce the story we're telling as much as possible, only to present the most basic version of it. This means our work looks very simple and clean, because the focus is on the idea, not the design. This does not mean it's the cliché black and white minimal design you see in all the magazines. It's really colorful and fun, but still has a strong conceptual idea.
3. What is your favourite medium and why?
Martin: Mine is definitely wood, because it's raw and mostly used for making bigger stuff. You need to have some sort of workshop to work on wood and that's what I love. The workshop is my favorite place. Silas: I don't really have a specific favorite. I can totally get lost in fixing the smallest details, whatever medium it is. I'm a perfectionist to death and working with different materials/mediums is all the fun for me.
4. What is your artistic process like?
Mostly we try to create something we really want to make ourselves, and not necessarily what the clients ask. Of course there's a brief, but we do what we think is best, and if it so happens to be that 'best' is not at all what's required, we still go for it. Being craftsman as well as designers, we enjoy finding ways to experiment with materials and techniques to develop our craft, while making commercial work for big brands.
5. Who and/or what inspires your work?
Martin: For me it's just other people views and opinions. Having conversations with someone with a different point of view is inspiring to me. It gets my mind working, and connecting in unexpected ways.
6. What role does art play in your life? How does it change the way you view the world?
You can argue about whether 'design' is 'art' but in the end it's imagination that comes to life trough the things we create. Translating ideas to reality is art to me, and that's (obviously) part of every day life.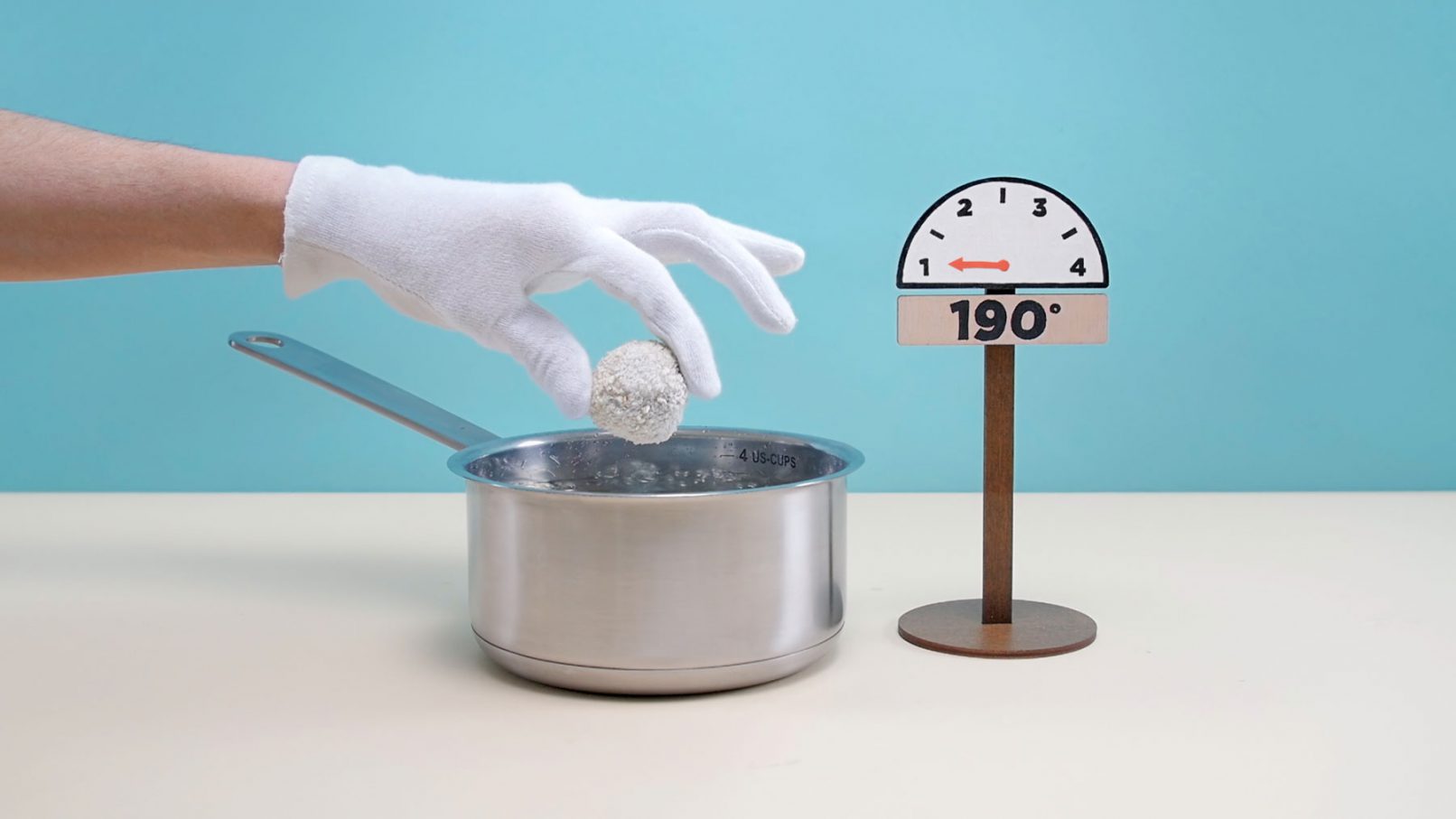 7. Where did you study?
We both studied Illustration at the Willem de Kooning Academy in Rotterdam. But it's only after we started our business together that we started learning the real stuff; how to do business, how to fail miserably and also how to celebrate success. Doing what you love most is the best school you can get.
8. Where do you see yourself in five years? Working in an agency?
I hope we don't ever end up in an agency (unless it's our own). We don't want to work on anyone's dreams but our own. We're just getting started, so in five years we'll be doing what we're doing now, only much better and hopefully for a bigger audience on an international scale. We still have loads of idea's we want to execute!
9. What about in ten?
Maybe studio Mals will be an agency of itself by then, I don't know. We just want to make our imagination reality for as a long as we can. Ten years is a long time man!
10. What do you hope to achieve with your art?
First is creating a smile or positive vibe by our audience and ourselves. Second is inspiring other people to enjoy the most of their work. Third is world domination! Bringing our work to as much people as we can, and enjoying getting there as much as we can.
11. Now, tell us a little more about you as a person: what is your favourite food?
Silas: I'm a vegetarian so I don't eat meat. I'm really into peanut soup these days. But I also eat loads of salads and vegetables. Martin: I'm the total opposite of Silas. You can serve me good steak or some ribs any day of the week. And potato. French fries are the best.
12. Favourite book?
Definitely 'Make Enemies & Gain Fans' from Snask. It's the bible for designers. Just buy a copy without checking reviews or whatever. It's worth your while. Trust us.
13. Favourite genre of music?
We do fight a lot over music that's playing in the studio. Silas is really into funk (the funkier the better) while Martin's go to genre is HipHop. But we can also enjoy punk, jazz or electronic music. It's really all over the place.
14. What are your hobbies?
We don't have time for a hobby. All our energy goes into Studio Mals and we love it.
15. If you weren't an artist, what would you be?
Martin: I guess i would probably be a carpenter or maybe something in construction. Something with wood in a workshop. Silas: My only aspiration in life is being an artist. I'd be dead if I wasn't.