Instagram:
@studiopamelitas
Facebook:
www.facebook.com/studiopamelitas
1. What's your story? Where are you from?
My name is Pâm Moraes and I am Brazilian. An art director who was tired of working with advertising and my old job. When I was let go, I decided I would find a job that would make me really happy and one in which I could exercise my creativity. I did a quick 4-day course to learn the basic techniques used to paint porcelain and have never looked back.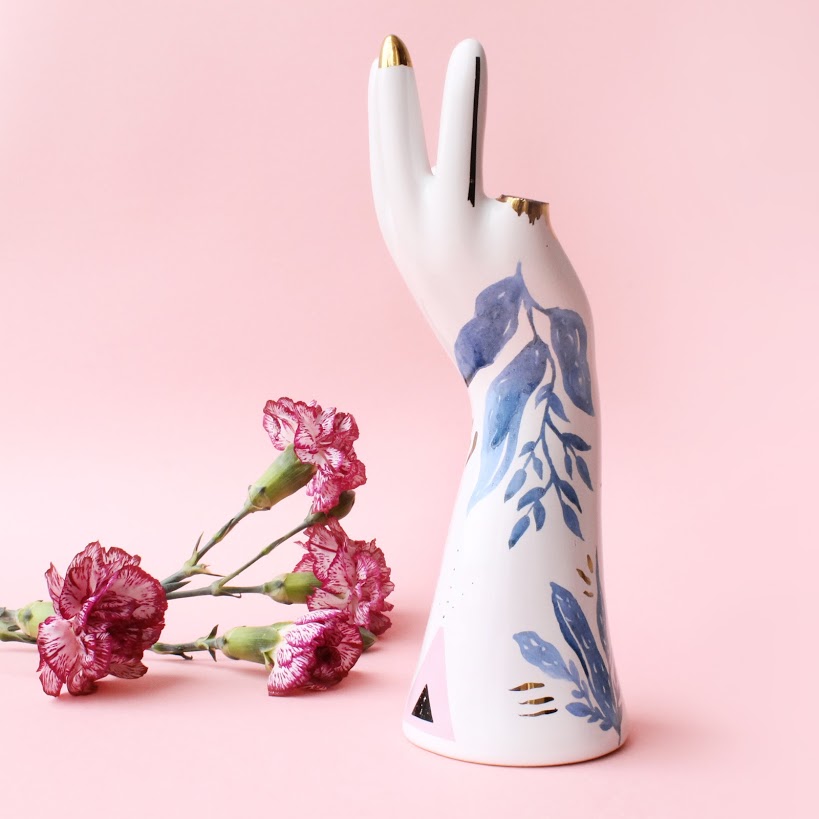 2. Tell us about your aesthetic.
Nature, femininity and mystical themes. I love to mix these themes in a delicate way without losing their strength.
3. What is your favourite medium and why?
I paint porcelains. I feel that it's in this medium that I found myself. I use a mixed technique: brush, pen and ink and decals. I love the anxiety I get when I send my pieces to be fired. There's always a sense of surprise when the oven opens and you get to see the result.
4. What is your artistic process like?
I try to pay attention to what's going on in my world; anything can inspire me. After I have a design in mind it's time to choose the piece to be painted. I try to take care of that too, finding different and unique porcelains to add to my style too. I really like using pen and ink, I think the illustrations become more delicate. And I always add touches of gold to my pieces.
5. Who and/or what inspires your work?
As an art director, I learned that I need to have a vision for everything. My artistic references range from prints to tattoos, graffiti or landscapes with cactuses.
6. What role does art play in your life? How does it change the way you view the world?
Painting porcelain has shown me that I can work on something I believe in and be very happy and fulfilled doing it. I feel that after this recent discovery, the world for me no longer has borders or limits. I feel like I can do anything and everything, so I think that it was important my for personal growth process as well.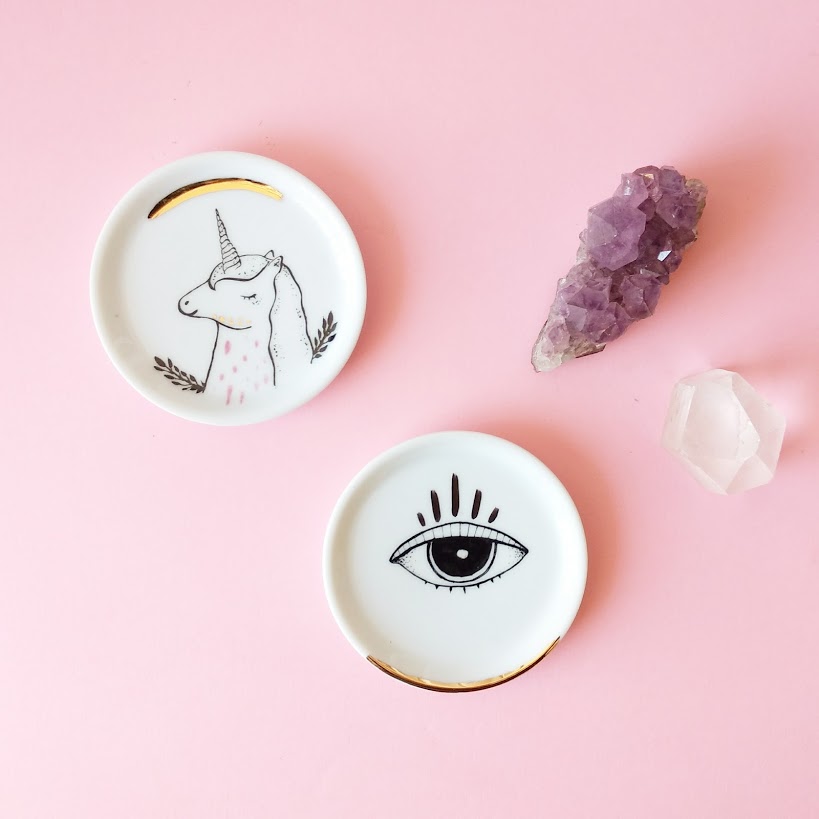 7. Where did you study?
I studied Advertising in Brazil.
8. Where do you see yourself in five years? Working in an agency?
Currently I work at home, so in a few years' time I want to have a shared studio because I think it's important to exchange ideas with other artists, using other mediums.
9. What about in ten?
I don't have much of a clue! Hehe… Maybe gaining ground in the international market.
10. What do you hope to achieve with your art?
I hope to continue having fun and I also hope that those who have a Pamelitas porcelain at home also have that same feeling.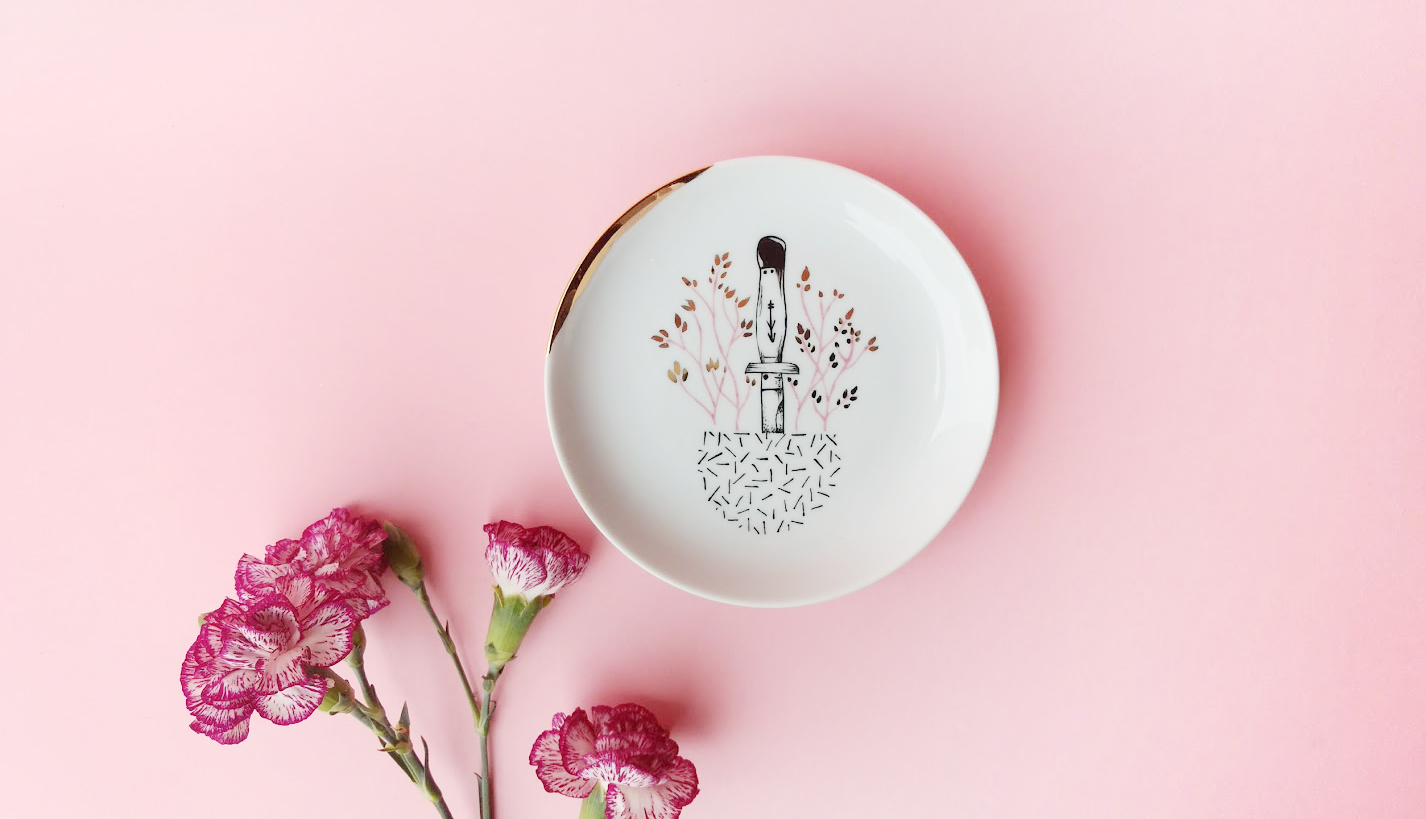 11. Now, tell us a little more about you as a person: what is your favourite food?
Oh, I love to eat, but I don't eat red meat, chicken or pork. It's hard to choose just one, but a vegetarian version of a traditional Brazilian dish called feijoada will always live in my heart.
12. Favourite book?
The first book I ever read, The Naughty Tooth :)
13. Favourite genre of music?
I love Brazilian music: samba-rock, samba, forró. For those who want to hear these sounds, check out Novos Baianos, Jorge Ben Jor and Luiz Gonzaga.
14. What are your hobbies?
Besides traveling and painting, I've now discovered pole dancing.
15. If you weren't an artist, what would you be?
I was thinking about it these days and I would definitely choose to be a globe-trotting food critic. This has to be the best job in the world.