Instagram:
@studiosmokingpig
Tumblr:
studiosmokingpig.tumblr.com
Website:
www.studiosmokingpig.com
1. What's your story? Where are you from?
I'm Amanda Willemse; brain & hands behind Studio Smoking Pig.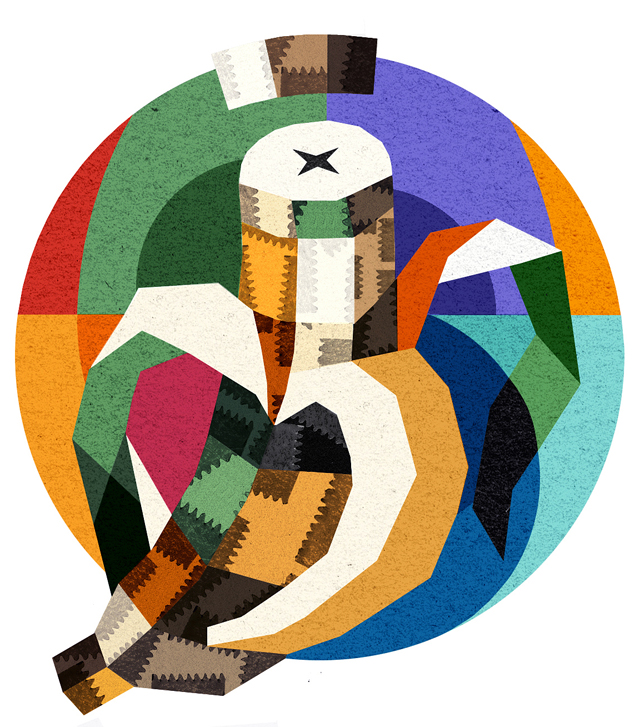 2. Tell us about your aesthetic.
I create strong, bold, colorful cut-and-pasted illustrations, focused mainly on strong, basic shapes.
3. What is your favourite medium and why?
Paper, scissors, tape, a scanner and a computer are all I need - well, that and a strong cup of coffee.
4. What is your artistic process like?
Sketch, cut, scan, computer, fret about it, finish work, repeat.
5. Who and/or what inspires your work?
I am first and foremost interested in and inspired by shapes. A banana or car or human body is quite boring until you dissect it into the various shapes it is built out of and I love doing that. As far as inspiring artists, there are so many of them but I've always loved Darren Booth's work - the colors, the shapes, the different layers of paper and paint.
6. What role does art play in your life? How does it change the way you view the world?
Honestly it plays a huge part - art and design is very influential in a lot of ways, and shapes everything around us. Color and shapes are among the first thing you learn and play with as a child; I try and keep that child-like wonder and imagination in myself and my work.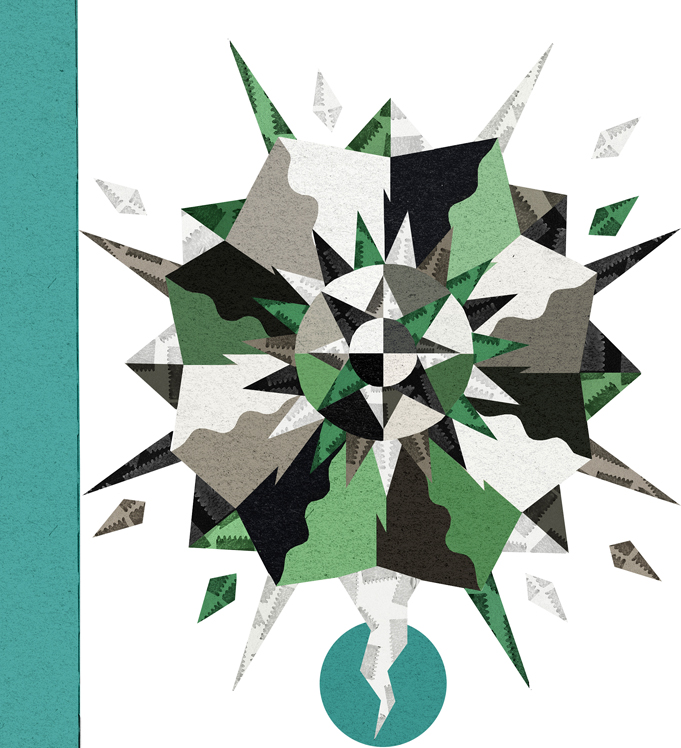 7. Where did you study?
Royal Academy of Art (KABK) in the Hague. I went for Graphic Design instead of studying Illustration as I wanted to have a more broader studies and learn about typography too; it turned out to be a great choice, because I met my husband there!
8. Where do you see yourself in five years? Working in an agency?
I'd love to be with an agency, so I certainly hope that will happen sometime soon!
9. What about in ten?
I would love to have started on the graphic novel I'd always wanted to write and illustrate, so I hope I've gotten around to it by then - 10 years is a long time, so I might make it work.
10. What do you hope to achieve with your art?
I do sincerely believe there is something very important about creating imagery, as I believe it makes the world a bit of a better place; from cheerful children's books to editorial illustration and political cartoons, I can't imagine a world without it and I'm looking forward to finding my place in it.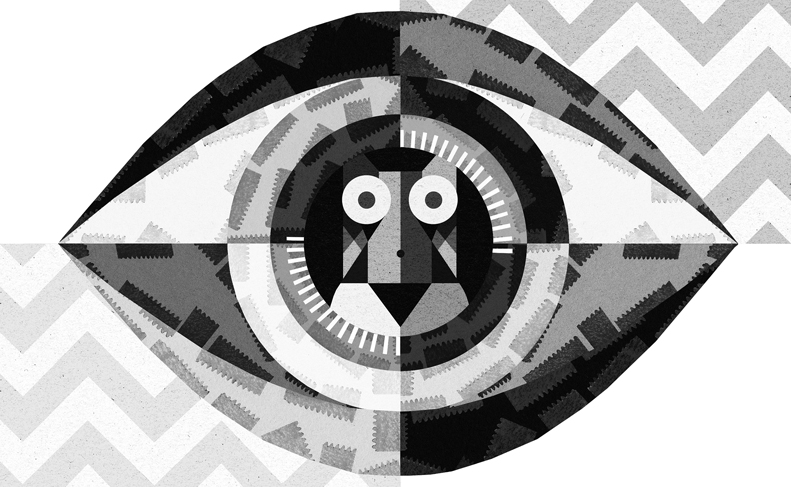 11. Now, tell us a little more about you as a person: what is your favourite food?
Hmm .. difficult! I *love* food and cooking so it's quite hard to choose. I guess either a great classic roast tomato soup, or anything with grilled halloumi cheese.
12. Favourite book?
Going for a classic: A World History of Art by Hugh Honour and John Fleming. Bought it for school, still re-read large parts of it from time to time.
13. Favourite genre of music?
Old School American Blues, especially Charley Patton, Lead Belly, Son House and Blind Willie McTell. I also love Elvis, Woody Guthrie and Cab Calloway.
14. What are your hobbies?
Reading, mostly - also movies (what sensible person does not love movies), long nature walks, doing collage.
15. If you weren't an artist, what would you be?
My plan B for if I didn't get into art school was to study History; I *did* get into art school, so I did not get around to it. I make up for not getting to study it by reading a lot of (art) history books - right now I'm reading Patternalia - An Unconventional History of Polka Dots, Stripes, Plaid, Camouflage & Other Graphic Patterns by Jude Stewart. It's full of short, crazy interesting tidbits.