Instagram:
@subinie94
Tumblr:
yangsubinie.tumblr.com
Website:
www.subinyang.com
1. What's your story? Where are you from?
I'm an illustrator from South Korea, currently studying at PNCA (Pacific Northwest College of Art) and graduating this semester too!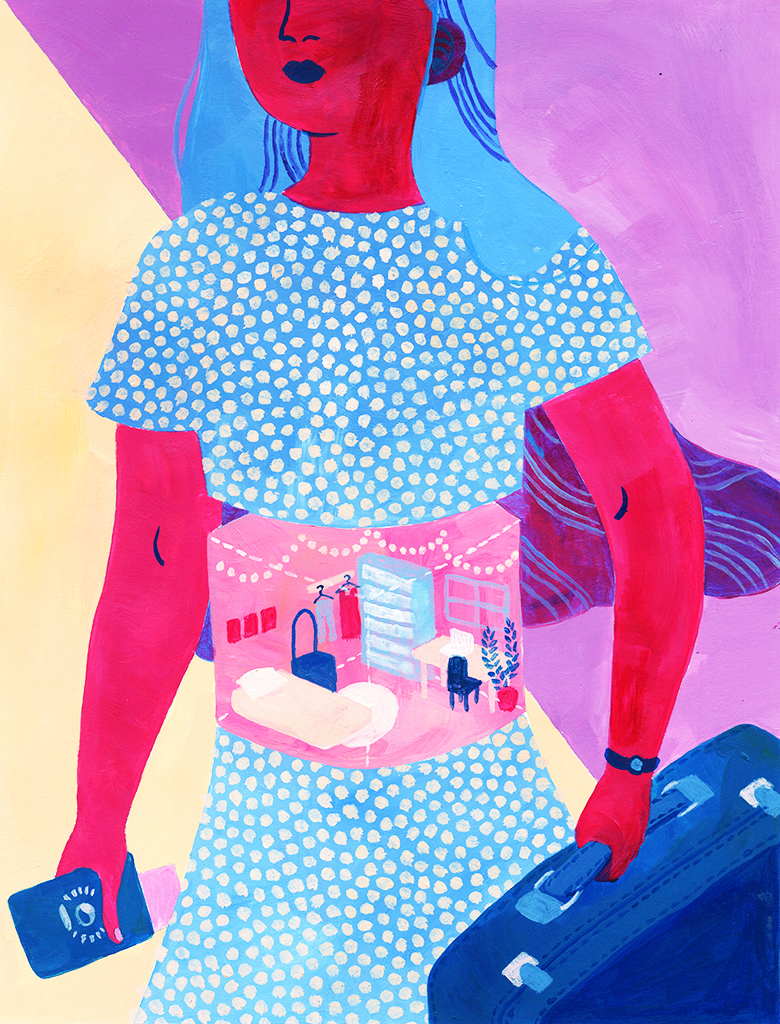 2. Tell us about your aesthetic.
The way I construct images digitally is somewhat like cutting paper - I often start with making big blocks of shapes then adding bits of texture and lines here and there. I also always make sure I have the colors locked down before I draw. I've been inspired by color ever since I could talk (according to many family members). So I guess that makes my aesthetic colorful digital collages.
3. What is your favourite medium and why?
Currently, my to-go medium is definitely digital. It's almost hard to believe I was completely a pencil and ink person two years ago. However, I feel as though it was bound to happen - being so picky with colors, I've gone through many dry mediums (no wet mediums because I need absolute control over my drawings) to capture the kind of unrealistically saturated or neon colors until I arrived at my art school with the goal of learning digital art - and I've definitely reached that goal! I still love tactile work like collaging papers, making weird little hand-bound books, and I've been working with fabric recently but it's really for experimentation and fun rather than making a polished work.
4. What is your artistic process like?
I'm honestly a bit of an impatient person...so I often go straight to my computer and start fleshing out my illustrations almost like a sculptor working with a rock. I would have an image in mind and immediately would draw very loose line work on top layer then a colored block sketches on the bottom. From then on, I carve out the polished image from the shapes. Usually however, I completely redraw the image again, knowing exactly how to draw what I want. The process is faster and the image comes out more elegant and finished looking.
5. Who and/or what inspires your work?
My biggest inspirations for art is Louise Bourgeois. I absolutely love all the diverse work she made about femininity, her relationship with her mother, human body, feelings of loss, uncertainty, and growing up. I'm also visually inspired by Henri Matisse, Marcel Duchamp, Misaki Kawai, Olga Capdevila, Bitte Mitte (Momoro), Yoojin Ahn, Zero Per Zero, and Atelier Bingo's work. Other than colors, sea creatures, tasty food, traveling, old but precious things, children's books, and old k-pop or jazzy music inspire me as well.
6. What role does art play in your life? How does it change the way you view the world?
Art has been in my life ever since I could remember. The first illustration I finished and was consciously proud of was Sailor Moon fan art I drew when I was 6 or so (and I also know EXACTLY which image I drew) - and back then, art was purely for my own enjoyment. Since then, art has become a more purposeful vessel to communicate a message to people for me - hopefully to represent them, relate to them, and also empower them, while also doing the same for me. It definitely changed the way I viewed the world because artists reflect the times the live in. There is a constant communication back and forth between artists and the culture or society the artists live in, influencing one another. And that also means art has the power to shape the world it lives in as much as the experiences in the world that shape art.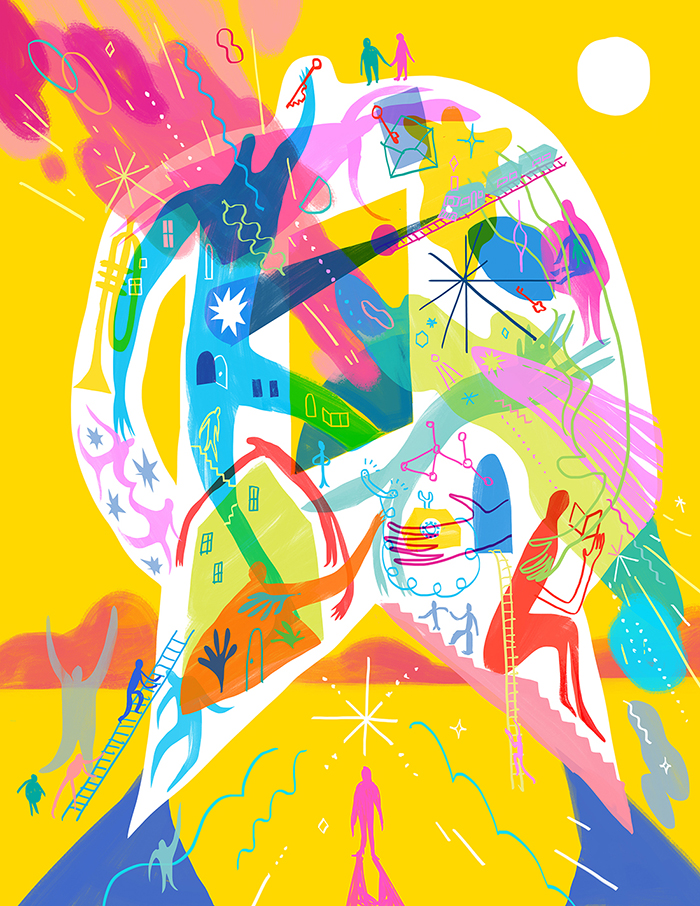 7. Where did you study?
I'm currently studying at PNCA for illustration BFA! Before I lived in Portland, I lived in Seoul, Korea and went to an international school...before that I was in New Delhi, India at another international school...and before that I was in Korea where I was born.
8. Where do you see yourself in five years? Working in an agency?
I have no idea where I see myself in five years. I absolutely love children's books and design so I'll probably be working my way into the industry. I'm an international student and do not have a permanent home anywhere so I can't really pinpoint where I'll end up. However, I would love to work in a design company to gain some experience!
9. What about in ten?
In ten years, I hope that I'm drawing exactly what I want to draw and freelancing, hopefully working toward a children's book of my own.
10. What do you hope to achieve with your art?
I hope that my art can make people feel better, whether though a simple smile, a connection through shared experience, or empower them through representation.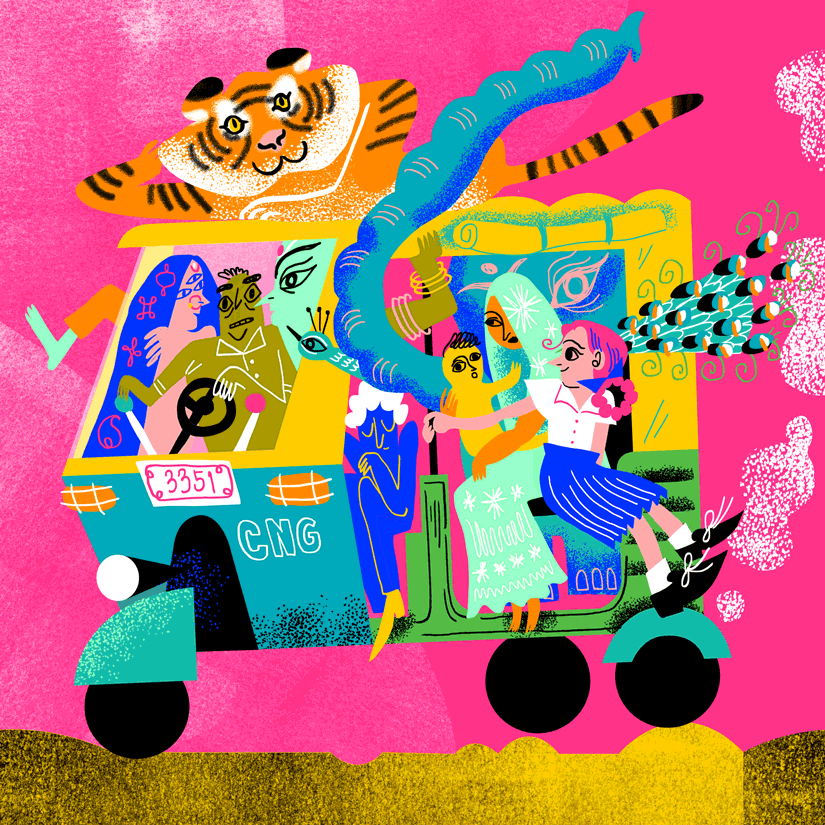 11. Now, tell us a little more about you as a person: what is your favourite food?
This is an extremely difficult question but for now I'm going to say Butter Chicken with Garlic Naan because recently I found a restaurant that has Butter Chicken in Portland.
12. Favourite book?
My all time favorite book is called Momo by Michael Ende.
13. Favourite genre of music?
I have the weirdest taste in music - it goes from late 90's and early 2000's k-pop to more recent k-indie music to Beyonce and Solange to jazz, then finally, to cute music with animal crossing vibes like Lullatone? It's like I have the widest preference for genre of music but then I get picky with specific songs. I often never like an entire album by an artist but like a single track out of the album.
14. What are your hobbies?
I think my hobby is also drawing...But I also really enjoy cooking (recently I've started trying to cook Korean food in Portland, which is a lot of work but super fun), running around occasionally, reading manga or Korean webtoons, going to karaoke (the ones that are private and in rooms - Korea has ones that are super personal and cheap so you can just shout all you want for an hour), and going to the bookstore to check out new children's books.
15. If you weren't an artist, what would you be?
Honestly...I've gone through a weird last year of high school worrying ahead about what I'd do if I couldn't become an artist and it was filled with crippling anxiety and depression. It's quite hard to imagine that I would ever be completely removed from art and so I think I would still work in the field close to it! Like teaching art to children!