Instagram:
@sujan_h
Behance:
www.behance.net/funnyjin
1. What's your story? Where are you from?
Hi, I am Sujin and from Korea. Now I am living in Glasgow. Working as freelancer illustrator. Most of my works based on stories, and love to do colorful digital works. Now I am drawing in Glasgow.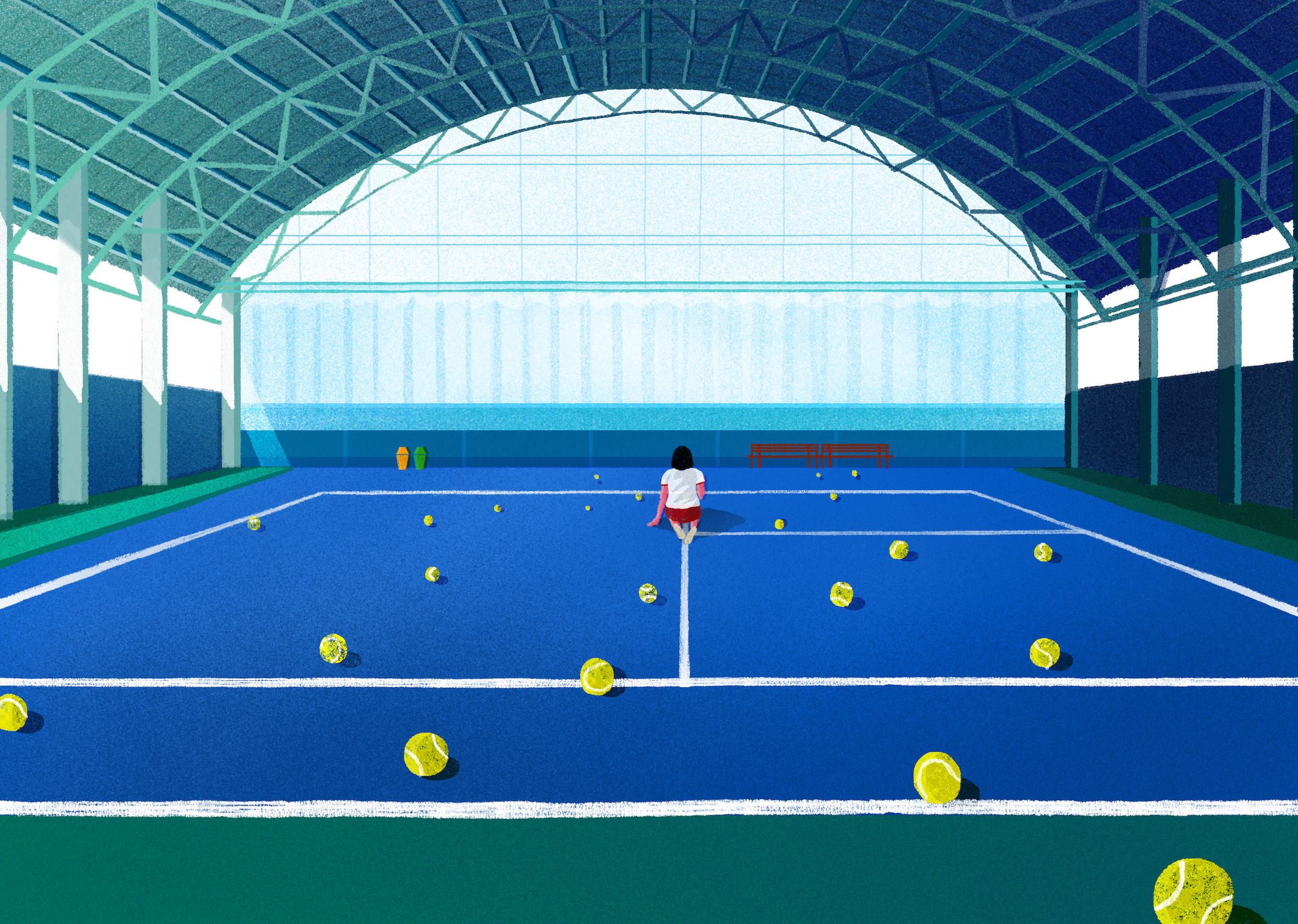 2. Tell us about your aesthetic.
Aesthetic is the beauty Not came from special things but, ordinary time and things. Like the color of the scene between the sunshine and shadow. Each color make atmosphere respectively, and they make our time, day and life.
3. What is your favourite medium and why?
I love to using color but, my favourite medium is a pencil. It is the start point of my whole works. My works are usually colourful and I like it, but at the beginning, I always use a pencil with all the sketches. Concentrate on the tone of black and white means drawing the light and shadow of the world. The basic elements of the world, like that pencil, is meaning to me.
4. What is your artistic process like?
To be honest, my process changes every moment. But basically start with a pencil. One single sketch and try to put some color, make an atmosphere of a scene. Rough sketch on paper and scanned it and finished with photoshop.
5. Who and/or what inspires your work?
I am always interested in people's story. Everyone has their own story, and every story interacts each other. For me, the relation between the stories helps to see in a different way.
6. What role does art play in your life? How does it change the way you view the world?
Well, due to the art, I try to see the world in different ways. And I learned one single scene can interpret differently based on person's feeling, respectively. So, it gave more opportunity to think about the world in a multiple way. Keep curious about my surrounding.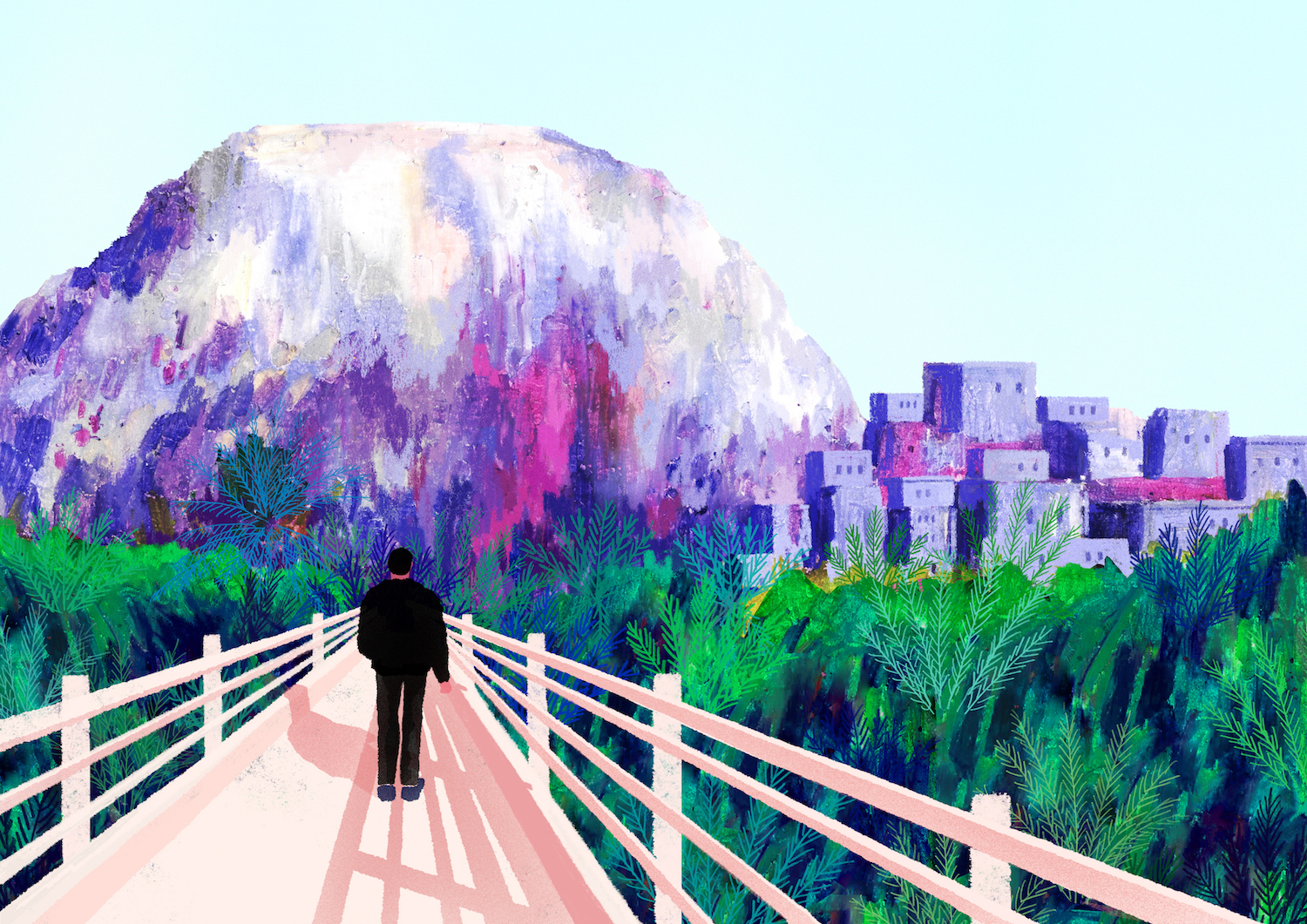 7. Where did you study?
I am studied in Korea and studying in Glasgow now. Studying about Communication Design
8. Where do you see yourself in five years? Working in an agency?
Develop my own drawing skill, I want to make a stuff using my own works. Which people can use, like a bag, notebook, fabric and etc. Working in an agency is really good opportunity too. I want to meet more people, talk more, think more.
9. What about in ten?
Maybe I will make story books at least 2? and trying to make animation. Even the format is different, but I will focus on story making. The illustration is one of my favourite ways to show my story. But in ten years, I will try the different format of works as much as I can. Furthermore, If I have the chance, I want to work with other artist and make different style works.
10. What do you hope to achieve with your art?
I learned and studying communication design now. I am very interested in communicating with people using my works. Art can be a way to communicate people. I hope one day my works make people keep dreaming and making their own special stories.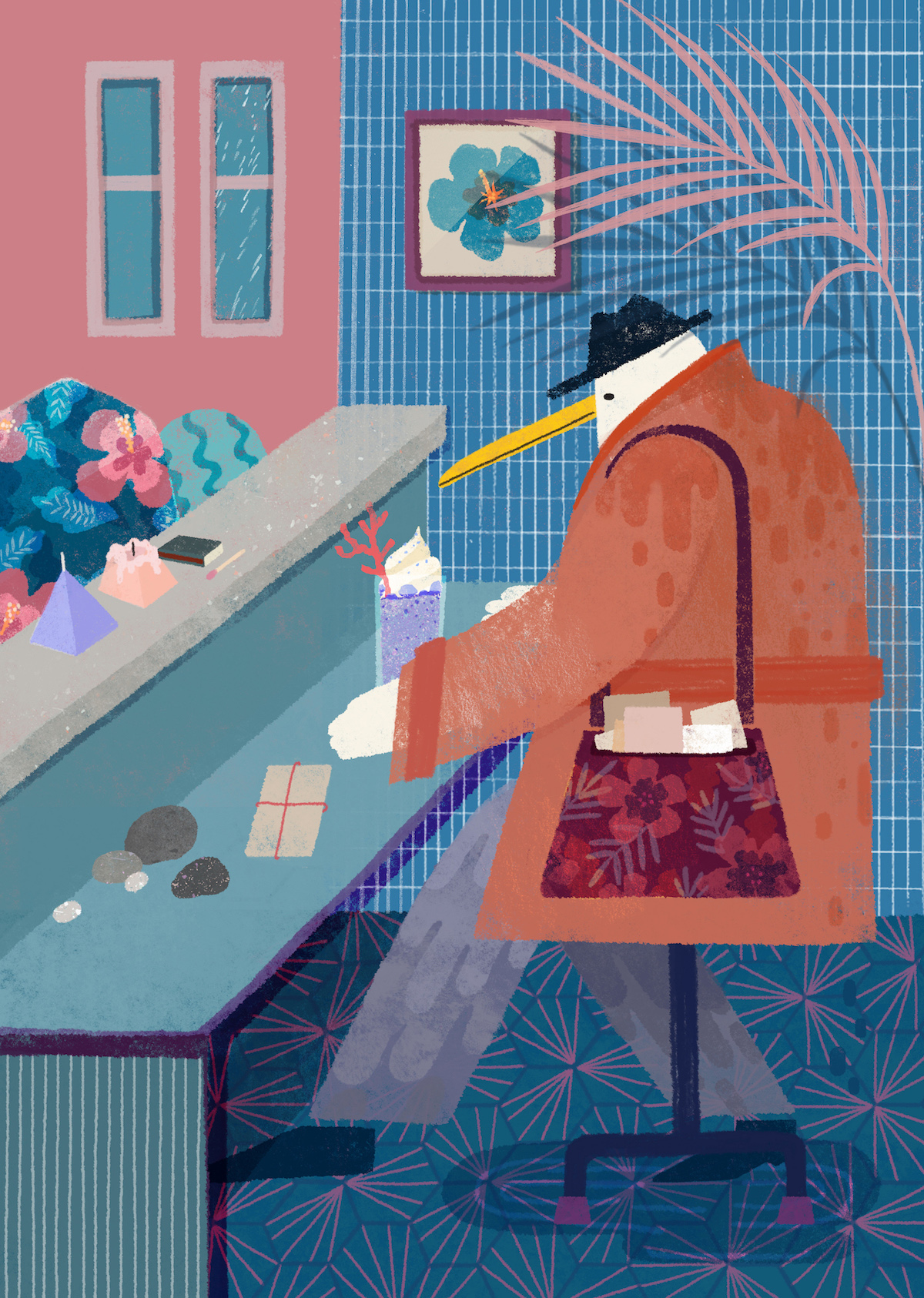 11. Now, tell us a little more about you as a person: what is your favourite food?
This is so sweet question, haha. I don't know this is food or not but I love milk shake. Especially Vanilla milk shake! haha I always want milk shake :)
12. Favourite book?
Harry Potter. I don't like the Harry Potter character itself, but the concept about world and relationships between the characters are very interesting. The story makes another world. I want to make the world which has powerful story.
13. Favourite genre of music?
Well, I like all kind of genre so this is a difficult question! But I prefer to listen to the Ghibli or Disney song when I am working. Feel like I am in fantasyland even I am doing work alone in the night.
14. What are your hobbies?
Taking a picture and watching a movie. Usually using a disposable camera and I like the 'Big fish' directed by Tim Burton.
15. If you weren't an artist, what would you be?
Ummmmm. Pie maker? Actually, I still dream to be a pie maker and I will be someday :)