Instagram: @summerizze
1. What's your story? Where are you from?
Hello, I'm Rani but my art account name is Summer or Summerizze, you can call whatever you want. I'm from Indonesia and 23 years old. At first, I just want to draw because I like it and I never think my art account will be like this now and got a chance to be interviewed by Ballpitmag. I'm so grateful. Btw, thanks to Pinterest, Instagram, Twitter and Behance because I got a lot of inspirations from there.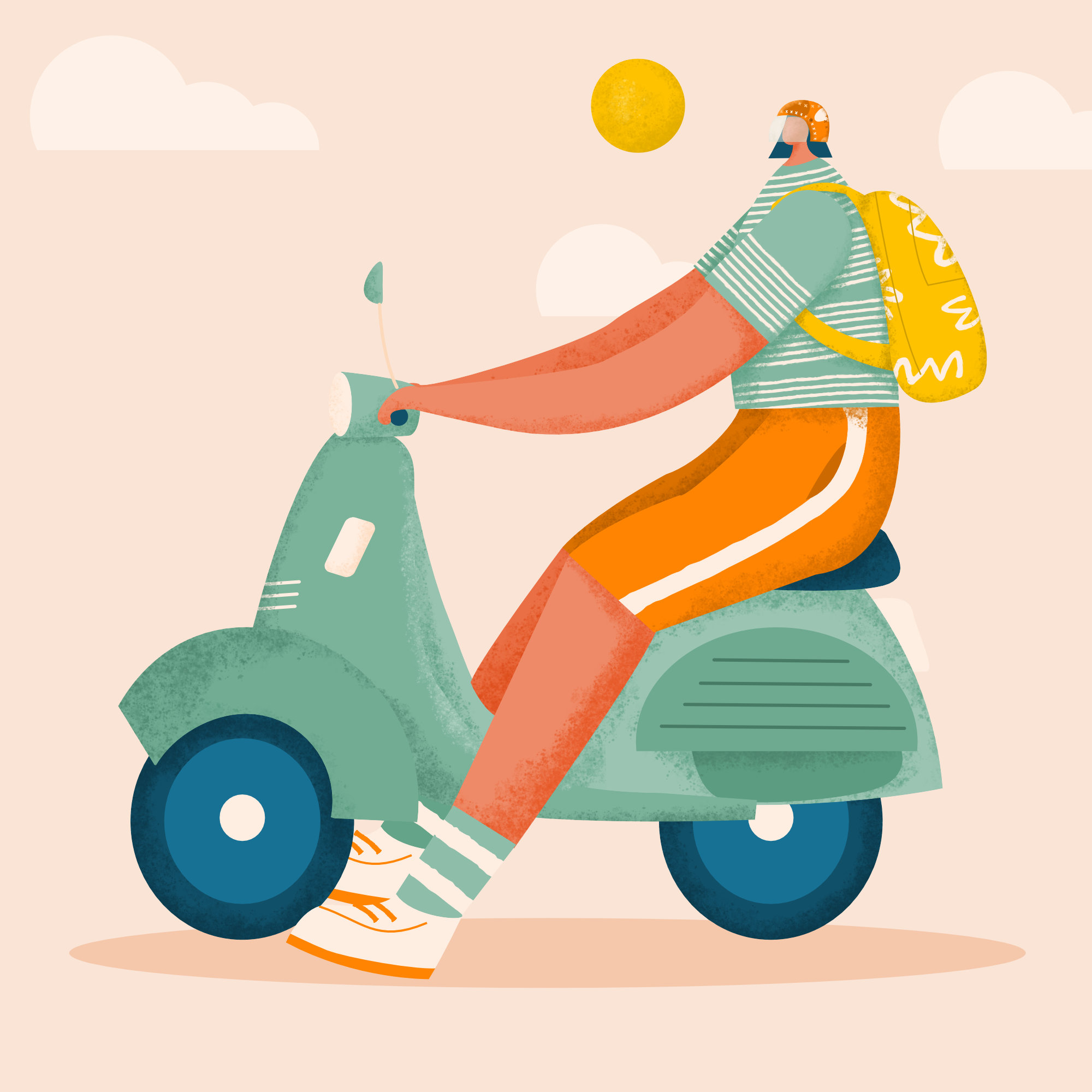 2. Tell us about your aesthetic.
My art style is flat design/ illustration, I rarely draw full background for that and just put a few simple shapes. For my character, it's different from others cause the body is big but the head is small and the leg is long, because I just like to see it like that.
3. What is your favourite medium and why?
My favorite medium is digital, I used to Adobe Illustrator but since I know Affinity Designer has many raster brush, so I used it, it's also easy to use. On the phone, I drawing use Autodesk Sketchbook and Medibang Paint when my notebook crashes.
4. What is your artistic process like?
At first, I find some inspirations and reference, it could be from Pinterest, also it can come suddenly when I want to sleep or I'm half asleep, after that I find the color palette which is suitable for that illustration, because I think the color affects how the illustrations look. For this, I usually find more than one color palettes, so in case this one doesn't match I will change it. Next, I starting to draw it on Affinity Designer.
5. Who and/or what inspires your work?
I'm inspired by some amazing artists like tyymes, abbey losing, and many more. I can't mention one by one, but what inspires me are mostly about women, most of my illustrations are women.
6. What role does art play in your life? How does it change the way you view the world?
Art is beautiful, without art I think life will be so boring, and when I started my art account on Instagram, I feel so happy because many people supported me. It meant alot to me, because before that, I felt so desperate about my life since I'm a fresh graduate and haven't got a job yet. Maybe, this is my way, drawing, illustrating, and what I feel that it is a mood-booster, you're happy when you done your drawing and posted it, share your message by illustration to everyone, that's satisfying.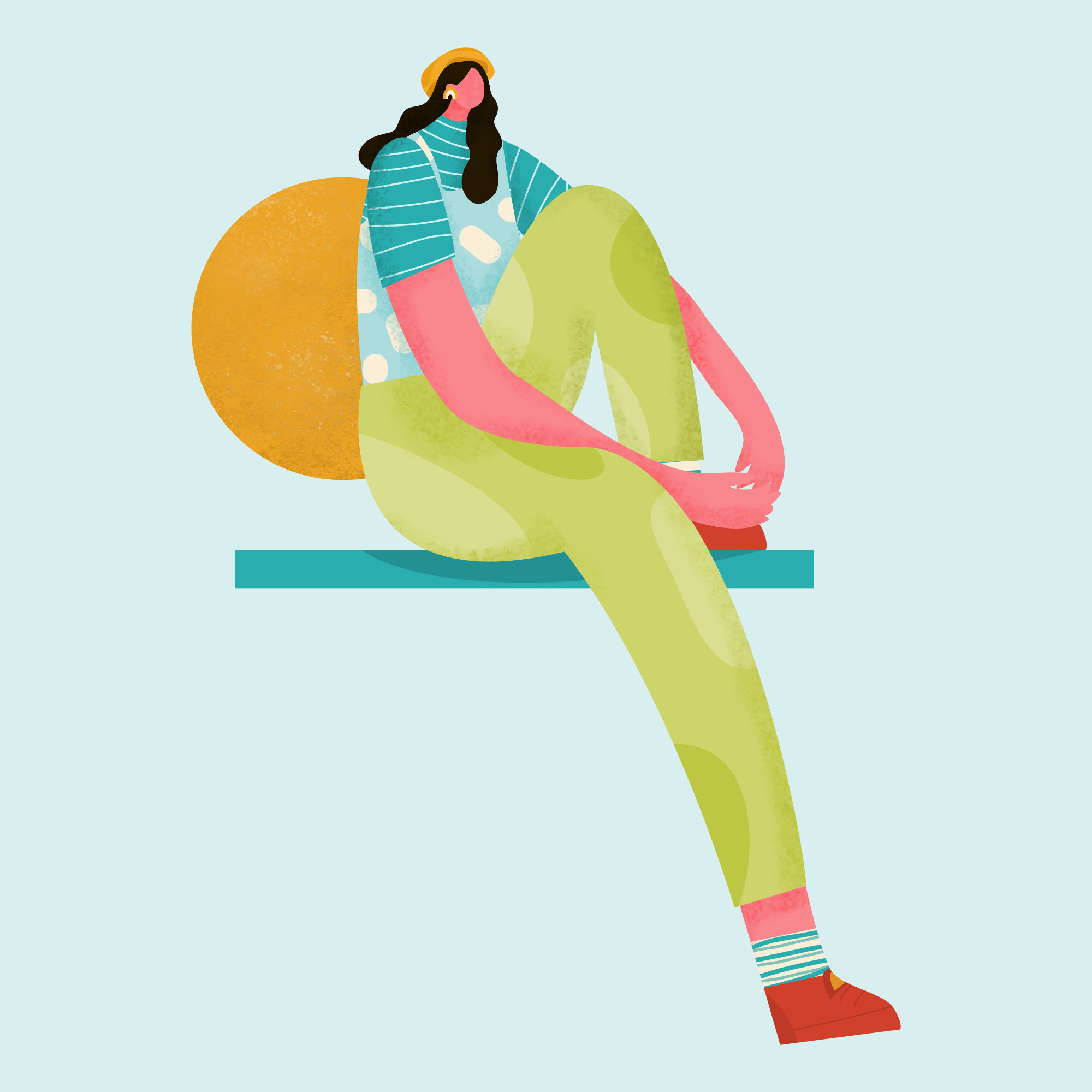 7. Where did you study?
I studied Chemistry on Universitas Hasanuddin, Makassar. I learnt drawing by myself, searched for tutorials on Youtube, join free online classes about design and that's it.
8. Where do you see yourself in five years?
Life is unpredictable but I just hope I want to be successful wherever I am. Whether it is an artist or chemist, but why not both, hehehe.
9. What about in ten?
I think it's still same.
10. What do you hope to achieve with your art?
I want to be successful and become a famous illustrator so that many companies will hire me.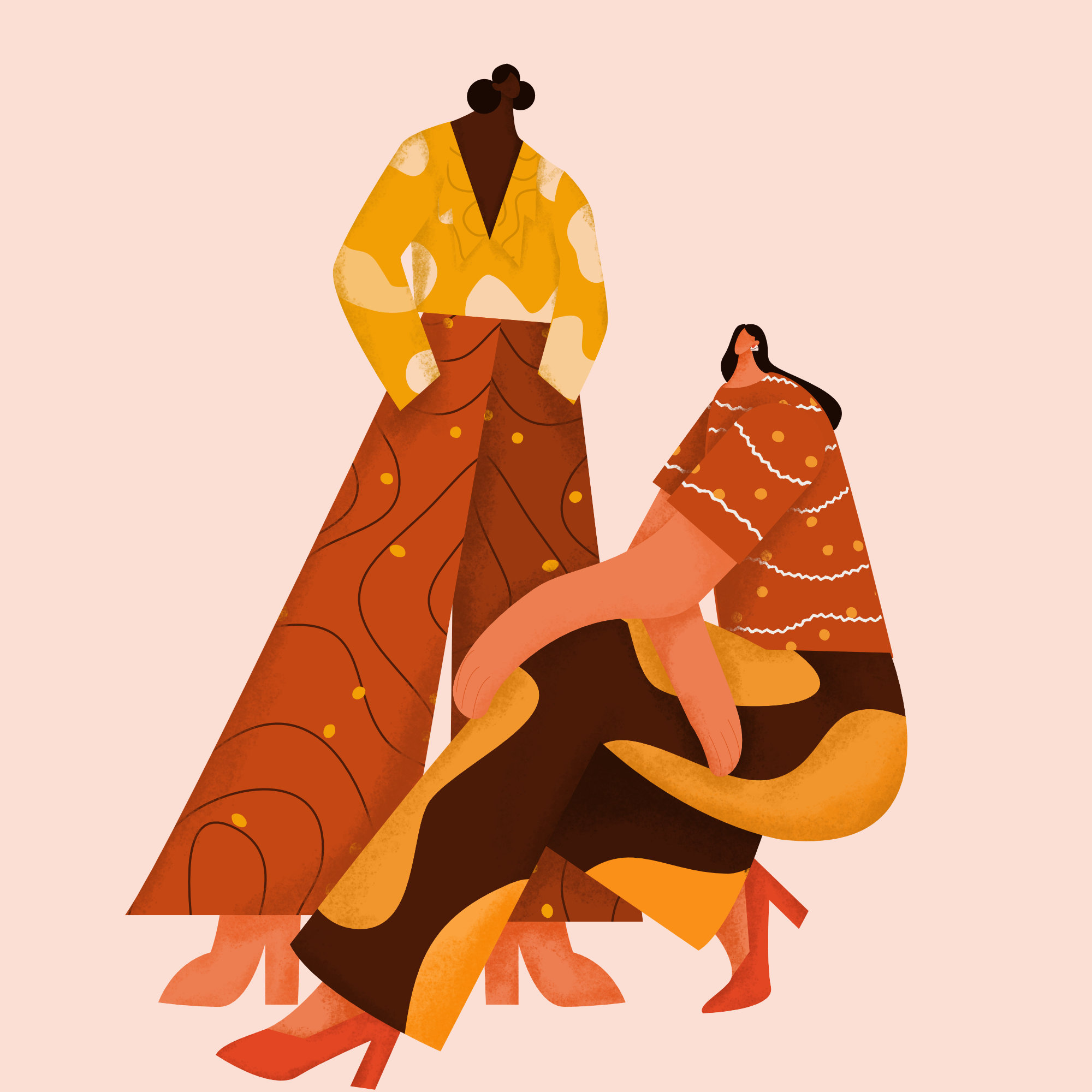 11. Now, tell us a little more about you as a person: what is your favourite food?
My favourite food is Mie Ayam, Sate and Bakso, I like food that has broth. I like chocolates which isn't too sweet like Toblerone.
12. Favourite book?
For fiction books, I like novels written by Ilana Tan, that 4 season novels. For nonfiction books, chemistry books and about forensic science.
13. Favourite genre of music?
If Kpop is a genre I will choose it, RnB, Pop.
14. What are your hobbies?
14. What are your hobbies? Currently, my hobbies are drawing illustrations, listening to music, watching kdrama, and learning foreign languages.
15. If you weren't an artist, what would you be?
Might be a chemist or still looking for a job.