Instagram:
@sun_young_hwang
Website:
www.sunyoung-hwang.com
1. What's your story? Where are you from?
I was born and raised in Seoul. I majored in graphic design and I worked as an in-house designer at some companies. As I wanted to give my own voice clarity, I made the decision to study illustration in the UK, During that time, I was inspired as an illustrator while living in a new culture and meeting various friends from other countries. I am currently an illustrator and graphic designer in Seoul and I also live as a mother.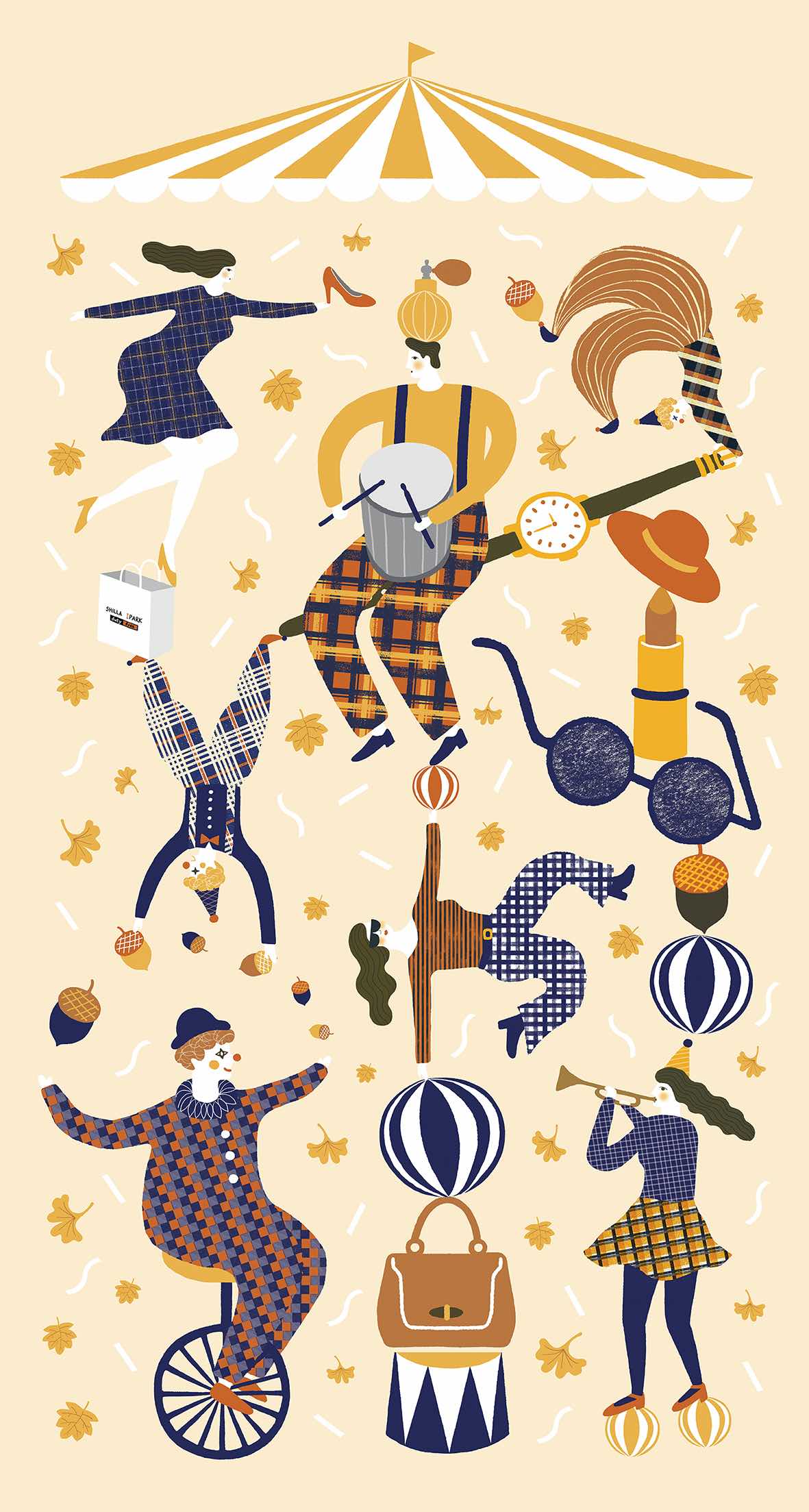 2. Tell us about your aesthetic.
I enjoy the beauty that is provided by various textures. Because of this, while working, I consider the weight that is provided by texture added to even the smallest parts of my work to be important. Because I do a lot of works using a computer with commercial illustration, I try to create harmony between colors of various textures and the lightweight feel given by computer work.
3. What is your favourite medium and why?
Lately, I prefer computer graphics due to convenience and speed. Also, as I have worked as a graphic designer for a long time, it is convenient as my hands are familiar with using the computer. I think that computer graphics are the optimal medium for dealing with tight deadline schedules. It is my main choice because various experiments can be conducted within a short amount of time, rich effects can be applied, and editing is easy. However, when I am doing my personal work, I prefer to work using screen print. It takes time and effort but I am attracted to the sense of weight, texture, and colour that it gives that cannot be provided by computer works. It is a medium that offers me great joy when unpredictable results are given.
4. What is your artistic process like?
First, I have indirect experiences while researching photographs and books related to my field of work. Then, I make sketches of them using diverse poses and methods. Of course, it would be nice for the sketches I desire to come out in the first try but I usually must draw dozens of sketches to find the image I desire.
5. Who and/or what inspires your work?
The work of contemporary artists and designers and ordinary stories gained from each moment of everyday life gives me inspiration.
6. What role does art play in your life? How does it change the way you view the world?
Even while living busy realities, art gives us a feeling that we are momentarily traveling to other places. Happily, my field of work is art so I always feel like I am traveling even while I am working. Also, as there are no boundaries to the language of art, my view of the world has broadened as well. I have a great interest in diverse work brought about from diverse cultures and they have given me the strength to view the world through diverse perspectives.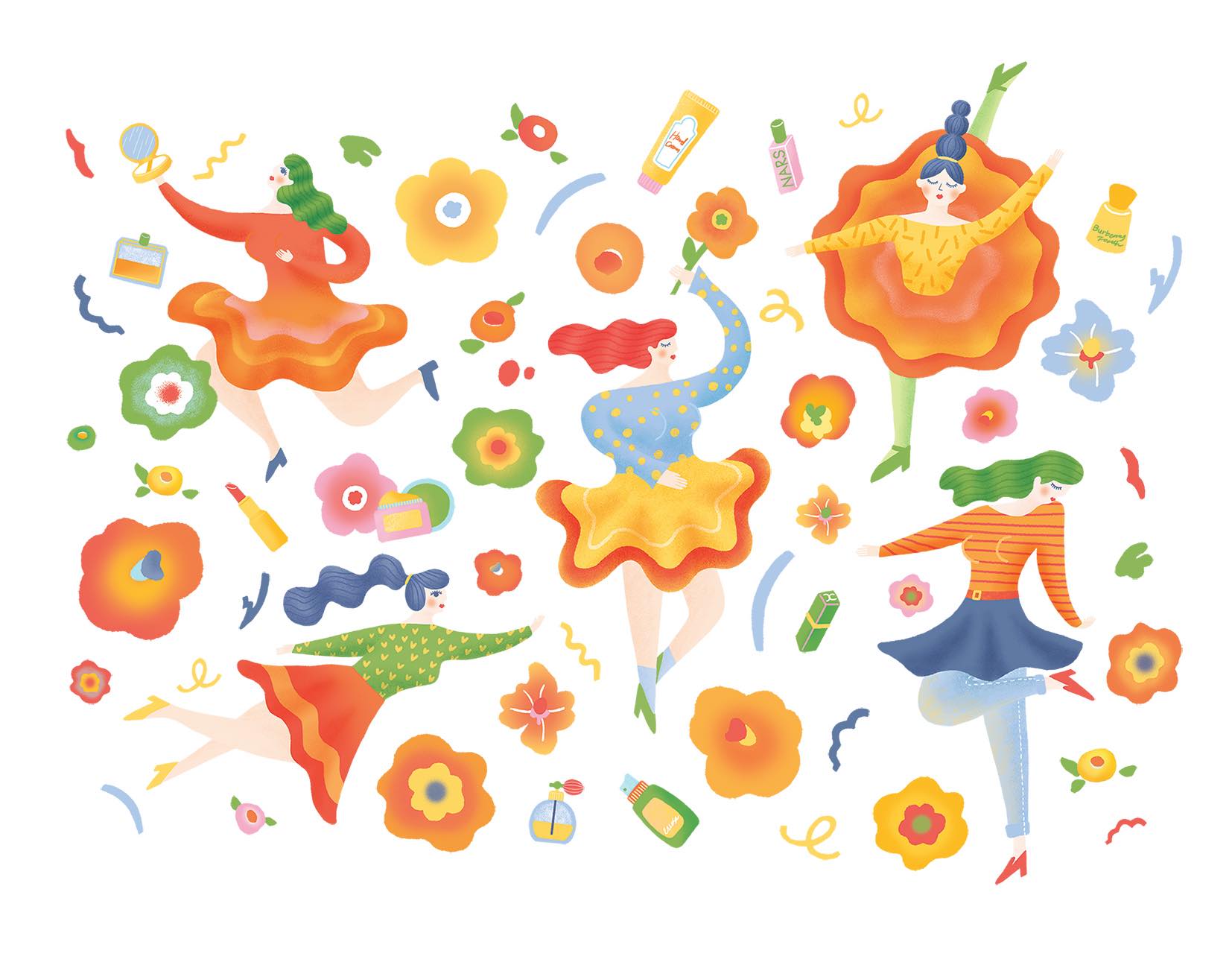 7. Where did you study?
I majored in illustration through a master's course at Kingston University in the UK and studied and gained a bachelor's degree in graphic design at Sookmyung Women's University in Korea.
8. Where do you see yourself in five years?
In five years, I would like to travel to many countries and continue my work. While I do not yet know where those countries will be, I want to travel to many places with my family and make records drawing pictures.
9. What about in ten?
While my daughter is now a baby, in ten years, I would like to create a small studio where I can be together with my daughter who will be 11. She and I will enjoy art together there. It will be a time for me to create new memories with my daughter.
10. What do you hope to achieve with your art?
I hope that people will be able to empathize with my work. Even though culture, nationality, and background may be different, I think that there is one language provided by pictures. Like this, I would like to commune with various friends with the artistic language I have and grow.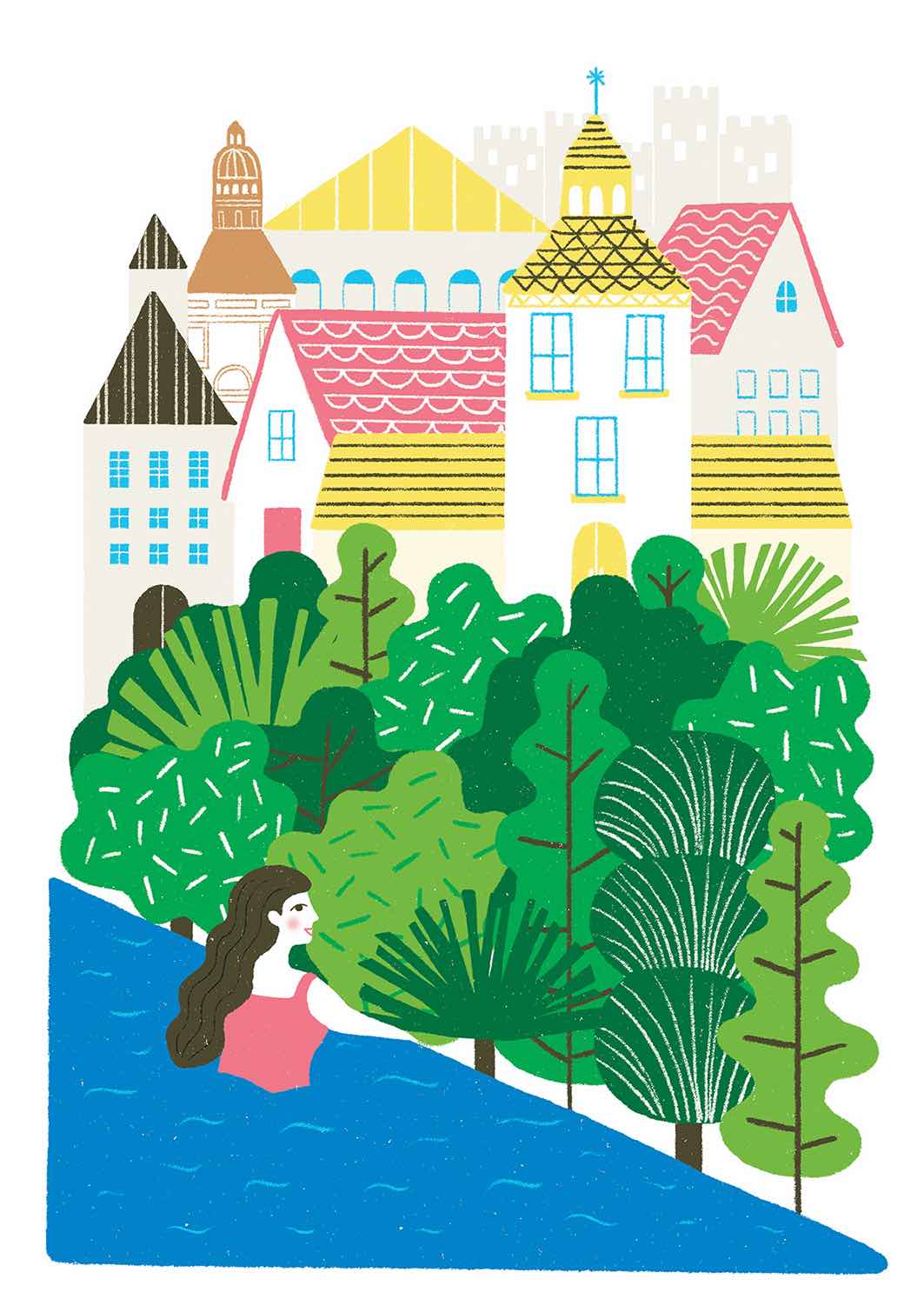 11. Now, tell us a little more about you as a person: what is your favourite food?
Although I am not picky with food, I do generally prefer Korean food.
12. Favourite book?
The picture book 'My Mother' by the writer Gyeung Soo Kang, which I came to know by chance after having a baby, recently impressed me the most, becoming one of my favourite books. The word 'mother' appears generally throughout the book and it is a book that impressively depicts how our relationship between 'mother' and 'daugther' changes as time passes.
13. Favourite genre of music?
I like jazz music the most.
14. What are your hobbies?
I enjoy listening to music, watching movies alone in my room, and sitting in a coffee shop mindlessly.
15. If you weren't an artist, what would you be?
I would have been a musician. I listen to a lot of music while drawing and I always think that I would have been very happy if I had been an instrumental player. I think I would have felt like I was traveling happily while playing music just as I feel when I am drawing pictures.