Instagram:
@sunfern_studio
Website:
www.sunfernstudio.com
1. What's your story? Where are you from?
I'm Mafe Soltero, a fiber and multidisciplinary artist who explores the beauty of chaotic uncertainty found in thoughts. I was born in San Juan, Puerto Rico, and I credit my Boricua culture for influencing my affection of lively color. After exploring performance arts, architecture, photography, and painting at SCAD, I eventually found myself submerged in fiber arts. I developed an immediate connection to the diverse processes of meticulously creating objects with my hands. I focus on transforming fiber materials into sculptural beings to represent distorted memories. Now I live in Austin, TX where I've started my company Sunfern Studio, specializing in vibrant handmade accessories and homegoods.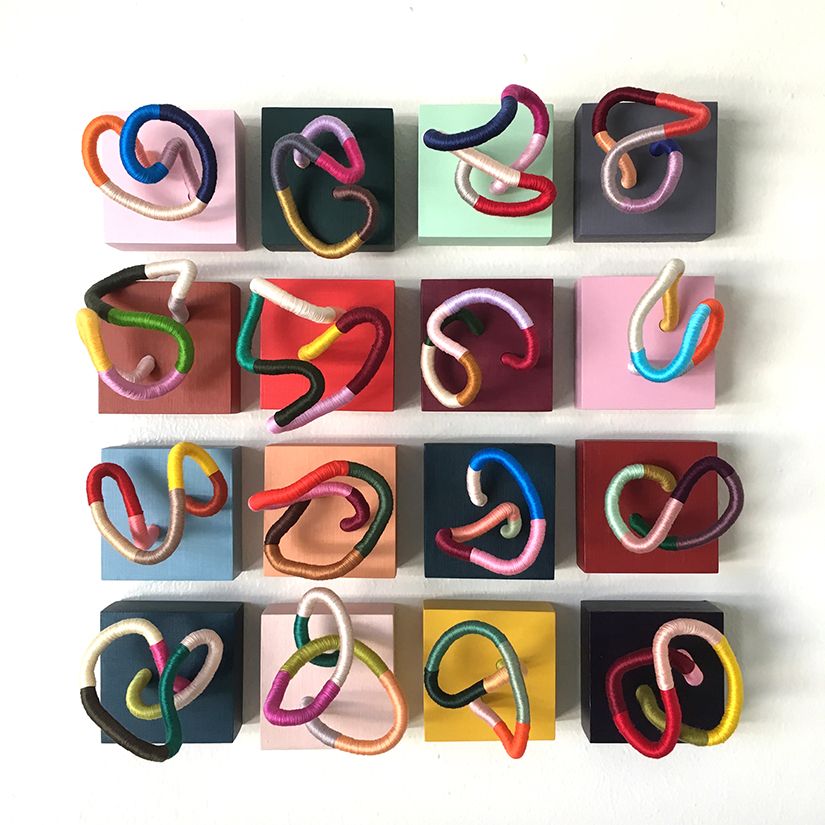 2. Tell us about your aesthetic.
One word to describe my aesthetic would be vibrant. One of my favorite subjects to continuously study is color theory. I tend to look for unexpected harmony with the colors I choose.
3. What is your favourite medium and why?
Thread and cording. I'll experiment with making anything as long as I can wrap cording.
4. What is your artistic process like?
For the Tiny Monster sculptures, I start with colors first, lining them up and experimenting with how they react when paired together. Then I just start wrapping away. The shape of the Monster comes organically as I'm threading the cord through the wooden panels. For my Distortion series, it's much more methodical. I edit and pixalate an old photograph until I have two versions. One has large pixels that will correspond to each wooden panels, and the other has smaller pixels that show the complimentary colors that will go on top of those panels as the wrapped sculpture.
5. Who and/or what inspires your work?
My main source of inspiration is psychology and the significance of memories defining who we assume to be. I'm also very emotion driven, and since i rarely sketch out my ideas, my work can be seen as an immediate reaction those emotions. I always admired the work of Joseph Albers, Anni Albers, Chuck Close, Nick Cave, and Joanna Vasconcelos.
6. What role does art play in your life? How does it change the way you view the world?
Art has just always been in my life, I can't even think of a memory without relating it to art. It just surrounds us! It would be a very strange world, and one difficult to understand, if I didn't have art to share or artists to share with.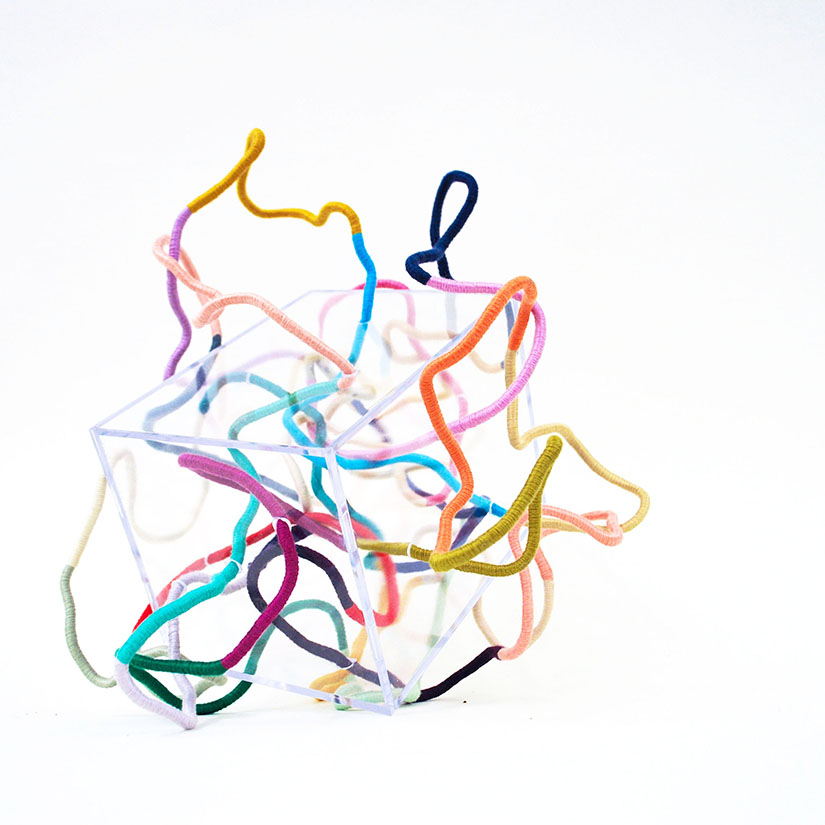 7. Where did you study?
I went to the Savannah College of Art and Design (SCAD) in Savannah, GA.
8. Where do you see yourself in five years?
Working on installation work with my Tiny Monster sculptures.
9. What about in ten?
In a badass studio with tons of light and supplies and projects everywhere.
10. What do you hope to achieve with your art?
To brighten up someone's day. Although the inspiration comes from deep and confused psychological questions, others always view it as playful or childish and they always feel joyous after experiencing it.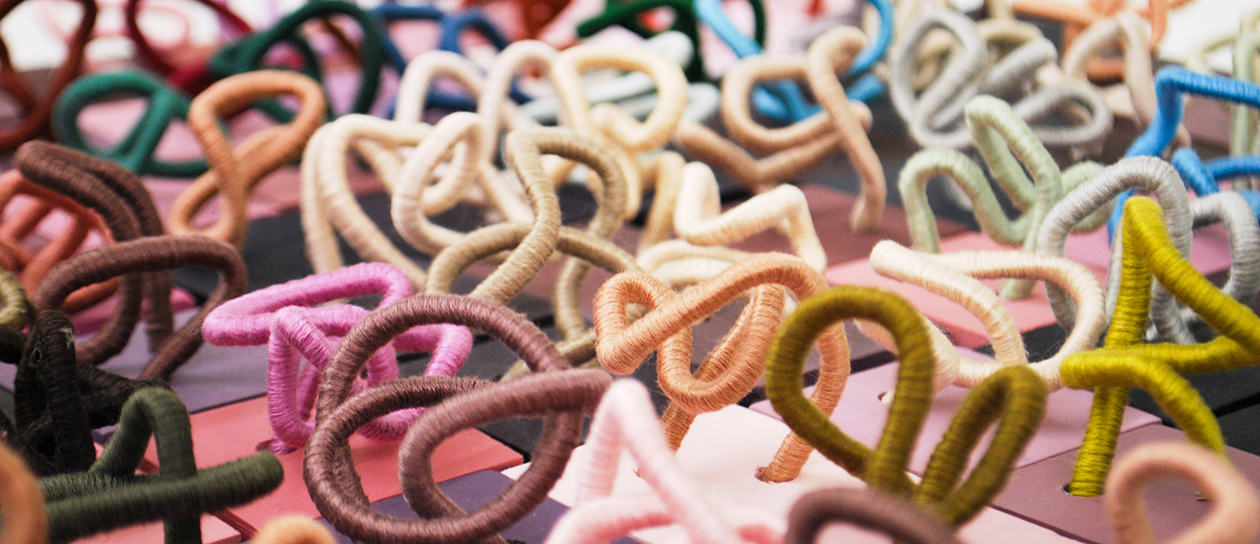 11. Now, tell us a little more about you as a person: what is your favourite food?
Mofongo. It's a traditional Puerto Rican dish.
12. Favourite book?
The Prophet by Kahlil Gibran
13. Favourite genre of music?
Anything made in the 60s
14. What are your hobbies?
Rewatching tv shows and quoting along, going to the creek, playing board games, reading.
15. If you weren't a creative, what would you be?
I love a good argument and finding loopholes in conversations, so maybe a lawyer.