Instagram:
@sunny_yazdaniart
1. What's your story? Where are you from?
My name is Sunny B. Yazdani. I was born and raised in Tehran,Iran and I moved to Savannah.GA 4 years ago to persuade my master degrees in illustration and Motion Media Design at SCAD.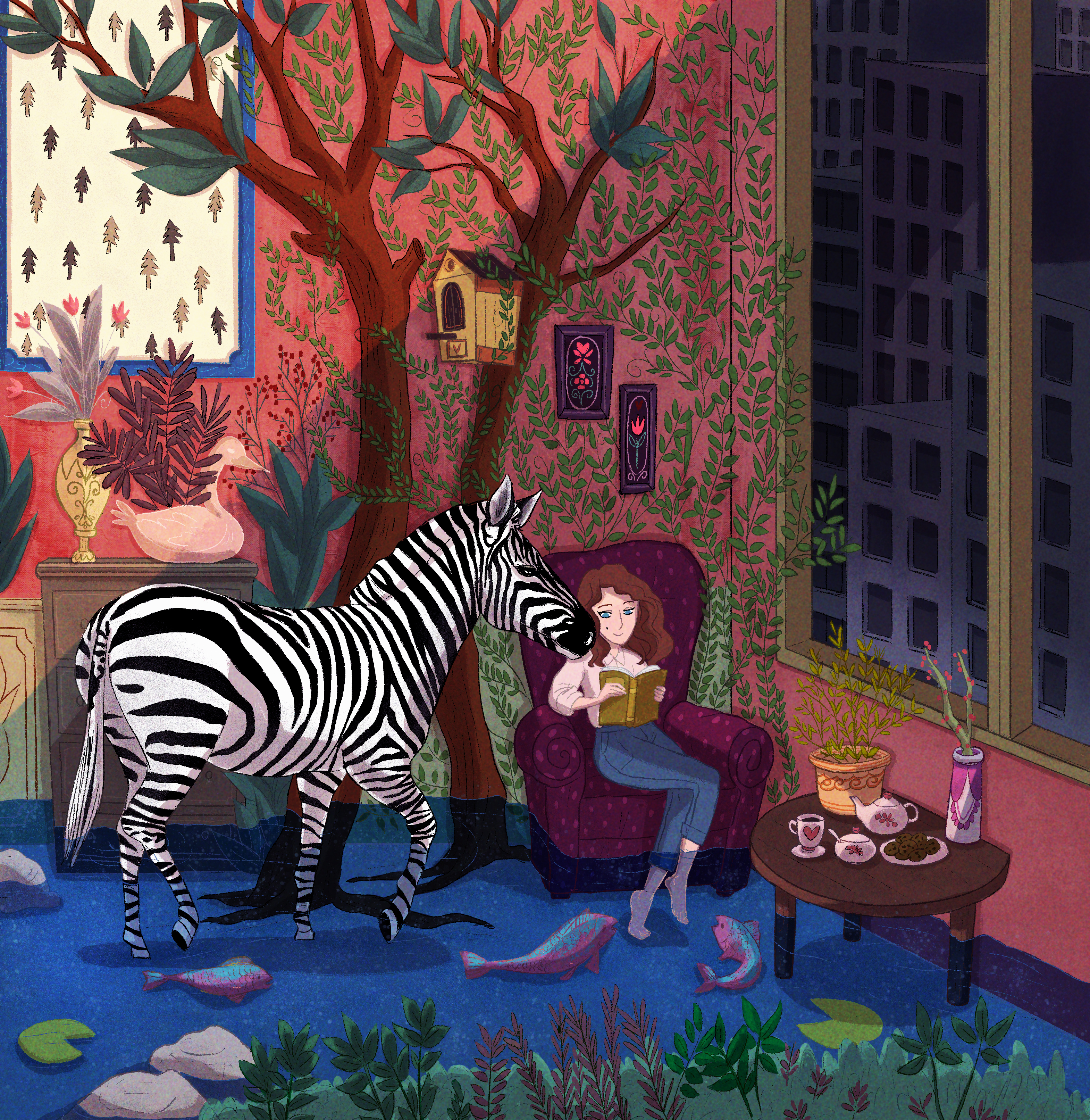 2. Tell us about your aesthetic.
I love telling story about the uncanny people,places and worlds. However, it could also be slightly different approach, more realistic,charming and family oriented.
3. What is your favourite medium and why?
I have a lot favorites! Honestly, I'm quite comfortable with Digital painting such as Photoshop and Illustrator because it's more faster and I'd be able to get the works done in tight deadlines, otherwise I love watercolor and collage.
4. What is your artistic process like?
I start with sketches and thumbnails for Illustrations and storyboards for Motion pieces. In illustration pieces, I figure my color pallet first.Then once ideas and color fit, I scan the sketches and start painting on top of that. I might use the reference photos to do some research in between, in case if I need to check something out. It would be same direction with motion design as well, although I have to move the assets. I cannot do anything before writing down all my idea in planner.
5. Who and/or what inspires your work?
I'm inspired by a lot of things in daily life. It could be nature, city and building or people (Normal and artists). I always look for the exotic and narrative theme. Also I love looking around the books, quotes and inspiring animations on Vimeo.
6. What role does art play in your life? How does it change the way you view the world?
It is my whole world! because it is only thing I'm good at and I absolutely enjoy it a lot. It makes me to appreciate everything around me whether is good or bad.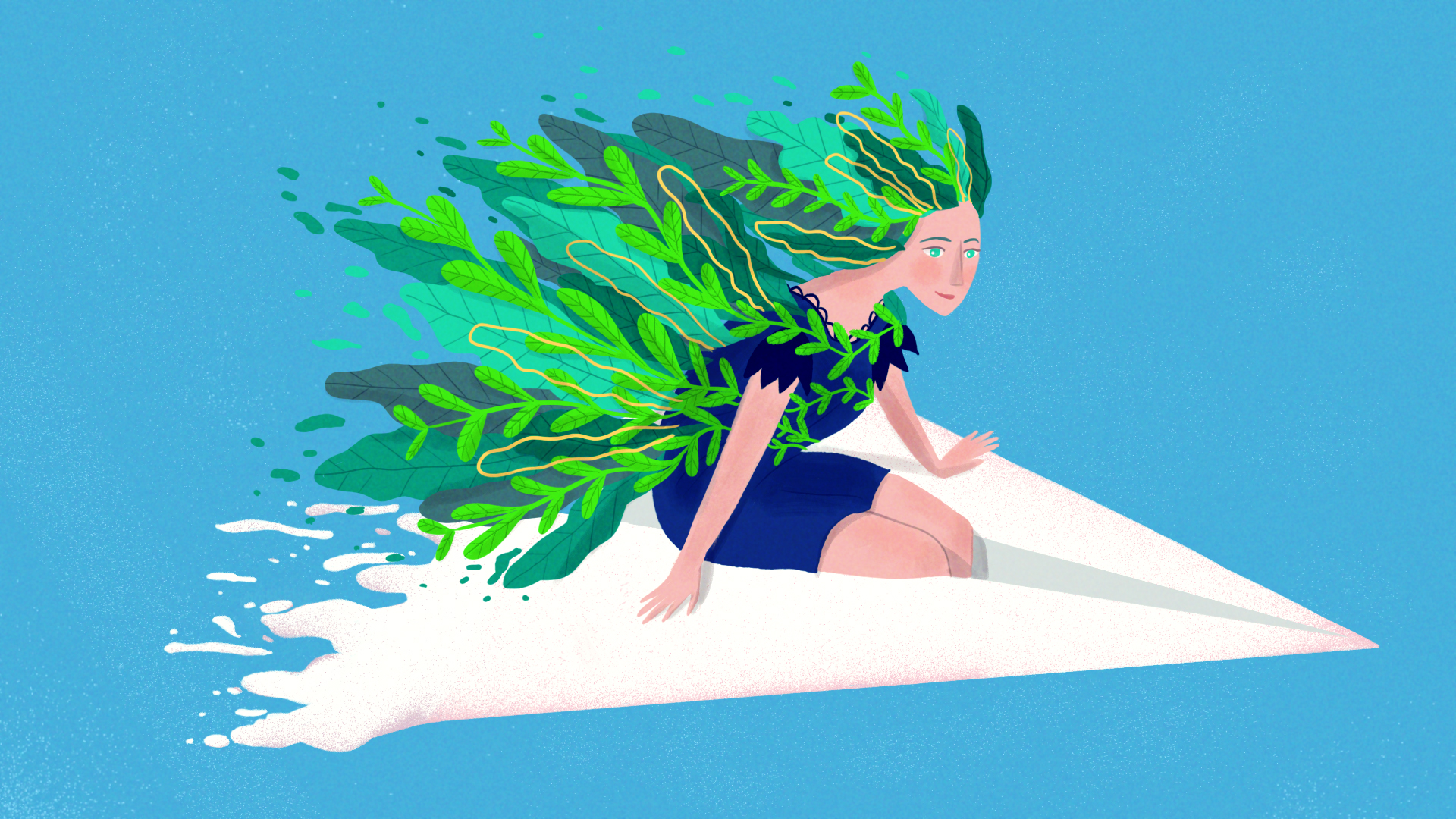 7. Where did you study?
I studied bachelor of fine art in Textile and Fashion Design at Alzahra University.And now I'm studying master of art in illustration and Motion Media Design at SCAD.
8. Where do you see yourself in five years? Working in an agency?
I want to be designer and animator for Advertising company and do some concept arts freelance.
9. What about in ten?
In ten years!? it's really hard to say, but I would love to end up as Senior Art Director or Creative Director and open my own studio.
10. What do you hope to achieve with your art?
To meet wonderful people and see them smile because of my works. It would also make me better artist and designer.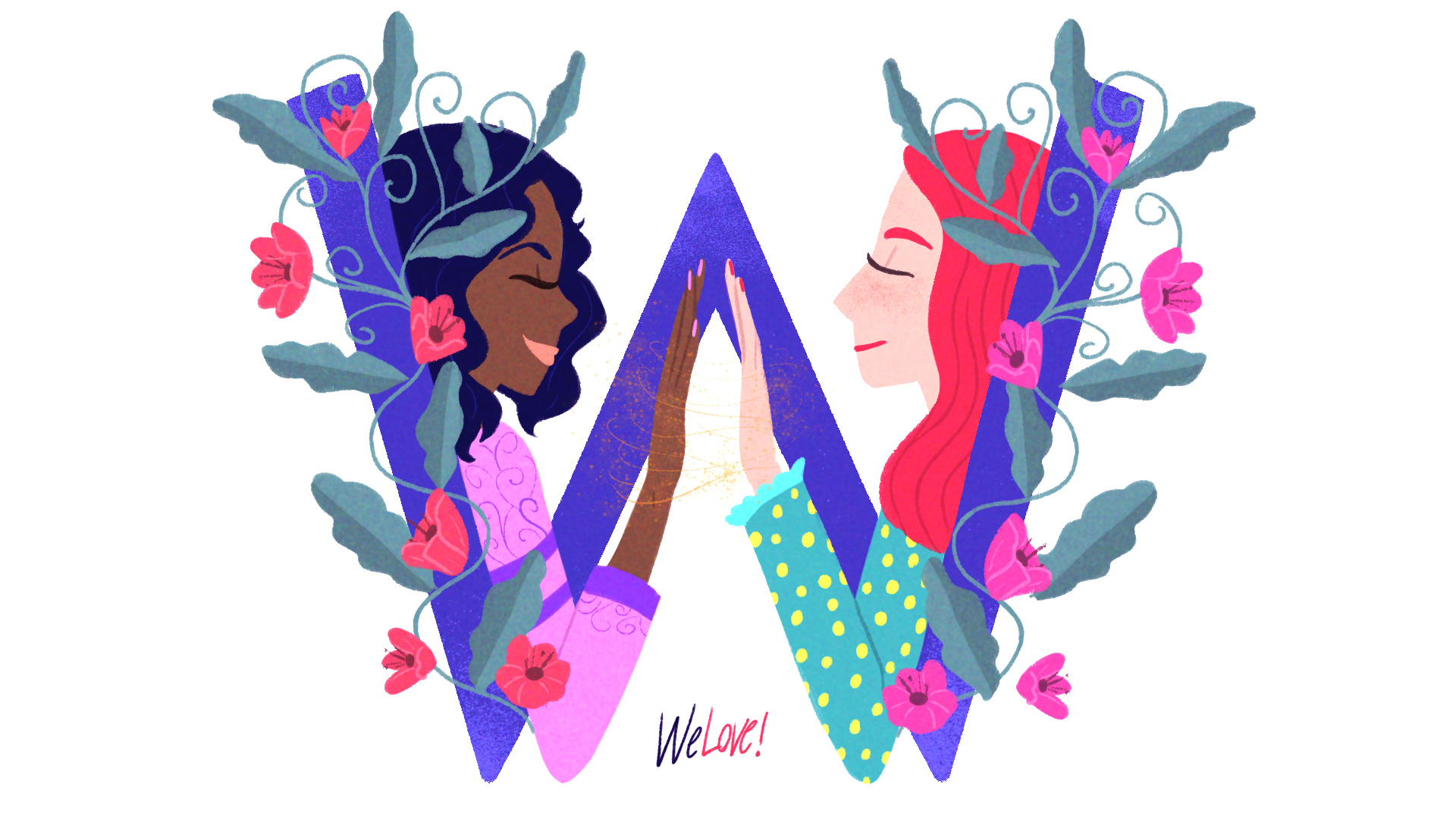 11. Now, tell us a little more about you as a person: what is your favourite food?
I love Mexican, Japanese, Persian,Turkish food and SALAD.
12. Favourite book?
Fiction and sci-fiction books (it's really hard to pick one!). I love graphic novels and comics book as well.
13. Favourite genre of music?
It depends on my mood and even when I'm working I choose something which match with concept of my art. But I would say I listen to Piano most of time.
14. What are your hobbies?
Traveling,swimming and hanging out with my friends.
15. If you weren't an artist, what would you be?
Globe trotter, Musician