Instagram:
@sunnyeckerle
Shop:
www.sunnyeckerle.com/shop
Website:
www.sunnyeckerle.com
1. What's your story? Where are you from?
Currently, I live in Portland, Oregon. Before moving here about 6 months ago, I lived in Brooklyn, New York for 6 years. I grew up in a remote area of southern Colorado called the San Luis Valley. It's just north of the New Mexico state line and quite far south from Denver, which is what a lot of people think of when they hear Colorado. Most people haven't heard of where I'm from, and if they have it's usually because of The Great Sand Dunes National Monument or all of the UFO + alien activity that is reported there. Google Snippy the Horse!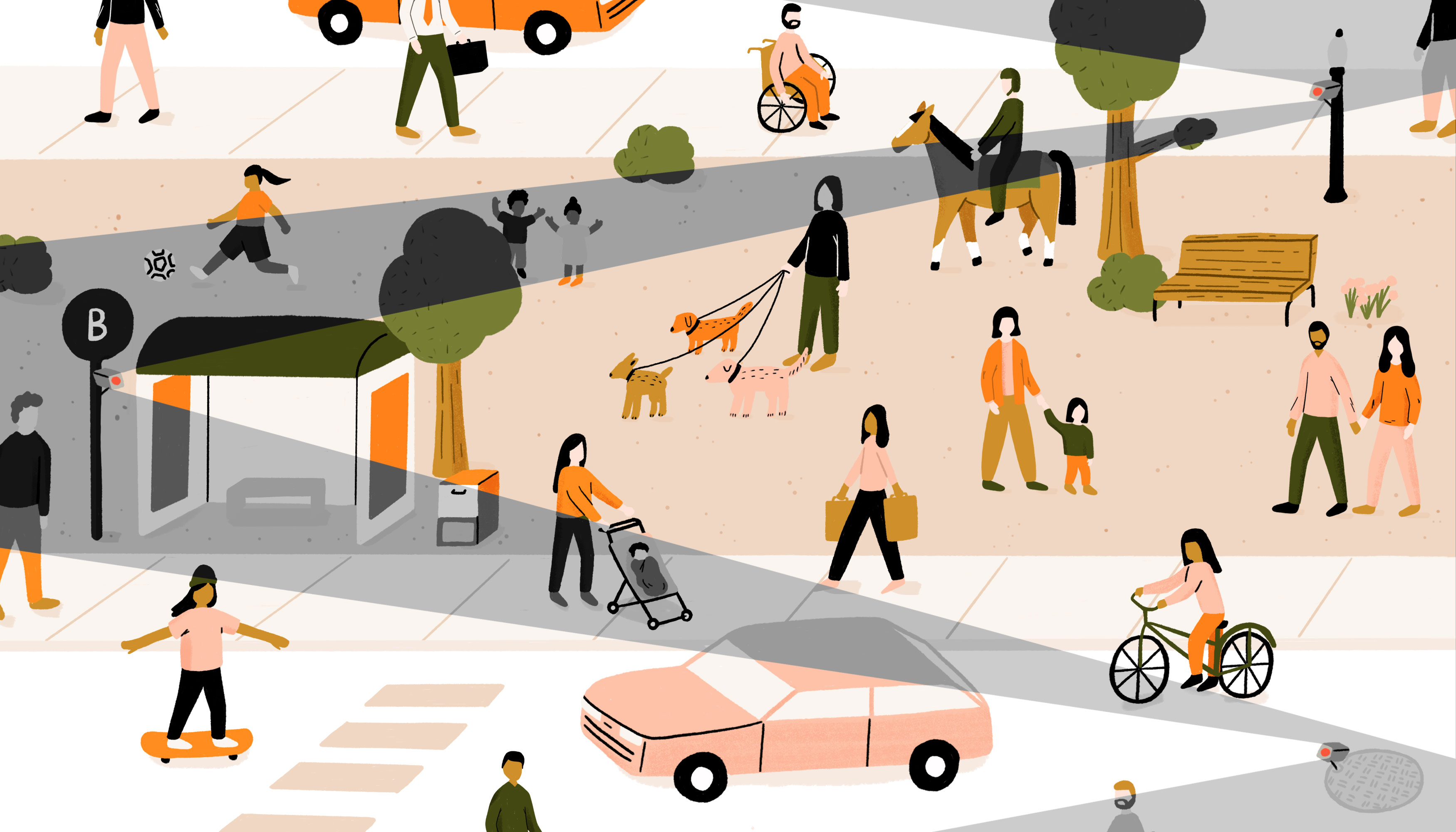 2. Tell us about your aesthetic.
I like to blend technical and organic styles. I prefer to avoid fully flat artwork by illustrating isometrically. But my work is never perfect - the perspective, angles, and scale are usually a bit off. It's a reflection of my mind - precise and logical as much as it is emotional and vulnerable.
3. What is your favourite medium and why?
About 2 years ago I bought an iPad + an Apple Pencil, fully expecting to hate it and have to return it to the store - but it totally changed my workflow for the better. Now I work primarily in ProCreate on the iPad and Photoshop on my computer. It allows so much more freedom of where I work (no more bulky scanner!) and makes edits much easier.
4. What is your artistic process like?
Because I freelance full time, I have waves when I'm super busy with client work and then slow patches with no projects. I use that downtime for personal projects, like new zines or products. I try to jot down ideas or make quick sketches whenever I have a new idea and then use that list as a jumping off point when I have time to explore personal work. It's interesting to balance client work with personal work, but the 2 can inform and feed off each other, so I try to see it all as a cohesive wave to ride versus a hard separation.
5. Who and/or what inspires your work?
I find a lot of joy in small, simple things and live on the minimal side. I try to incorporate that into my work, both in subject matter and style. I've consciously pushed to simplify and remember that less is more as I create artwork. I can tell a better story or elicit a stronger emotion by using only what is necessary rather than adding for the sake of more - in life and in illustration!
6. What role does art play in your life? How does it change the way you view the world?
Since I was young, I was always drawing, playing music, making something out of paper mâché…Art, whatever from it takes, is my way of expression and experimentation. I can find that elusive "flow" while working on an illustration and that brings me an overwhelming sense of peace and wellbeing. I hope I can take that into other aspects of my life as a way to connect with and positively interact with people.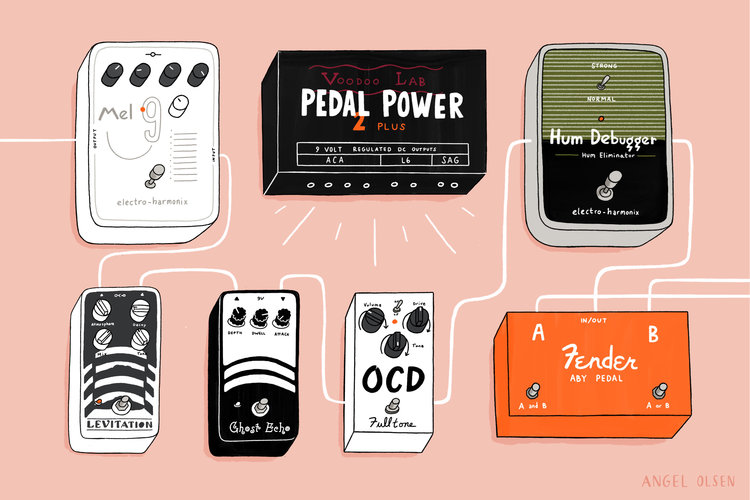 7. Where did you study?
I got my BFA from Florida State University, in Tallahassee, Florida.
8. Where do you see yourself in five years?
I hope I look back on the art I was making now and cringe with embarrassment because my style and work will have evolved and grown so much! But it doesn't even take 5 years to feel that - I'll look back at something from 6 months ago and notice everything I'd now do differently and (hopefully) better. That's good though - it means there's growth and development versus a plateau or stagnation.
9. What about in ten?
I hope that I'm still creating editorial illustration that is reaching an even larger audience. I hope that I still find it challenging and thus, very rewarding. I hope I've done a lot of things I find scary or overwhelming. That means I've grown as an artist and person by pushing out of my comfort zone. I want to have developed more products on a larger scale to share with a larger audience. I'd also love to be sharing my knowledge with illustrators just starting out or looking for advice and guidance. I don't know that I'd like to teach, specifically, but I would love to pay forward the help and expertise I've received in my career so far. I also better own a house by then or else!
10. What do you hope to achieve with your art?
I see it as a success if I can continue to make a living doing what I do. It's not easy to work for yourself, so I try to celebrate and appreciate the small victories. I want my art to allow me to connect with people who have similar interests or outlooks on life or to bring a different perspective to those who don't. Even knowing that people enjoy some of the little things I post on my blog or Instagram is a great feeling that I hope doesn't fade.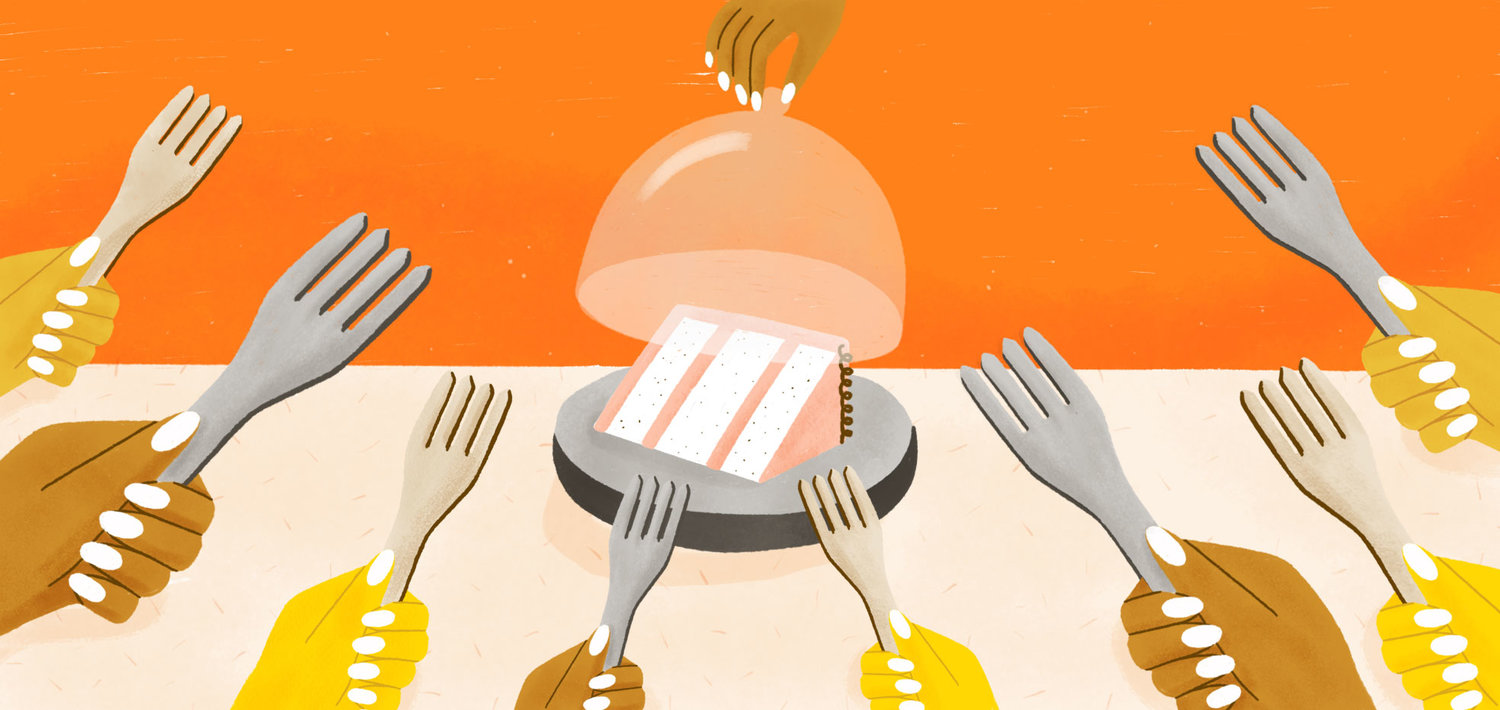 11. Now, tell us a little more about you as a person: what is your favourite food?
Dumplings! Nachos! Fried chicken! I am not a picky eater - I go for savory comfort food over sweets or chocolate anytime, though.
12. Favourite book?
Philip Pullman's His Dark Material trilogy - The Golden Compass, The Subtle Knife, and The Amber Spyglass. I first read them as a kid, but as I've reread over the years, I see how much they influenced my thoughts on religion, life, death, theories about the universe and our place in it, consciousness…I could go on! The themes are much deeper and thoughtful than you'd expect from a young adult adventure type book. I also read a lot of true crime - most anything by Ann Rule is great!
13. Favourite genre of music?
Folk and Americana, garage/slacker rock, indie psych, classic rock…I never know how to categorize things these days and feel a bit silly doing it! But right now I'm loving Bonny Doon, Natural Child, Land of Talk, Kevin Morby, Twin Peaks, Julie Byrne, Shannon Lay, Michael Nau, Hailu Mergia…
14. What are your hobbies?
I love meeting the neighborhood cats, hiking + camping, finding good deals at thrift stores and yard sales, trying new beers (always looking for the perfect pale ale), making fancy nachos, getting sucked into true crime cases on Reddit, never napping, and playing pool.
15. If you weren't an artist, what would you be?
I might make a good lawyer! I've always been interested in law and true crime. My mind is very analytical and I'm good at interpreting details and data...especially in a way that suits my needs, ha!