Instagram:
@surudenise
Website:
www.surudenise.com
1. What's your story? Where are you from?
I'm Denise and I am a freelance illustrator and photographer from Germany. I travel to Japan a lot so you can also often find me there.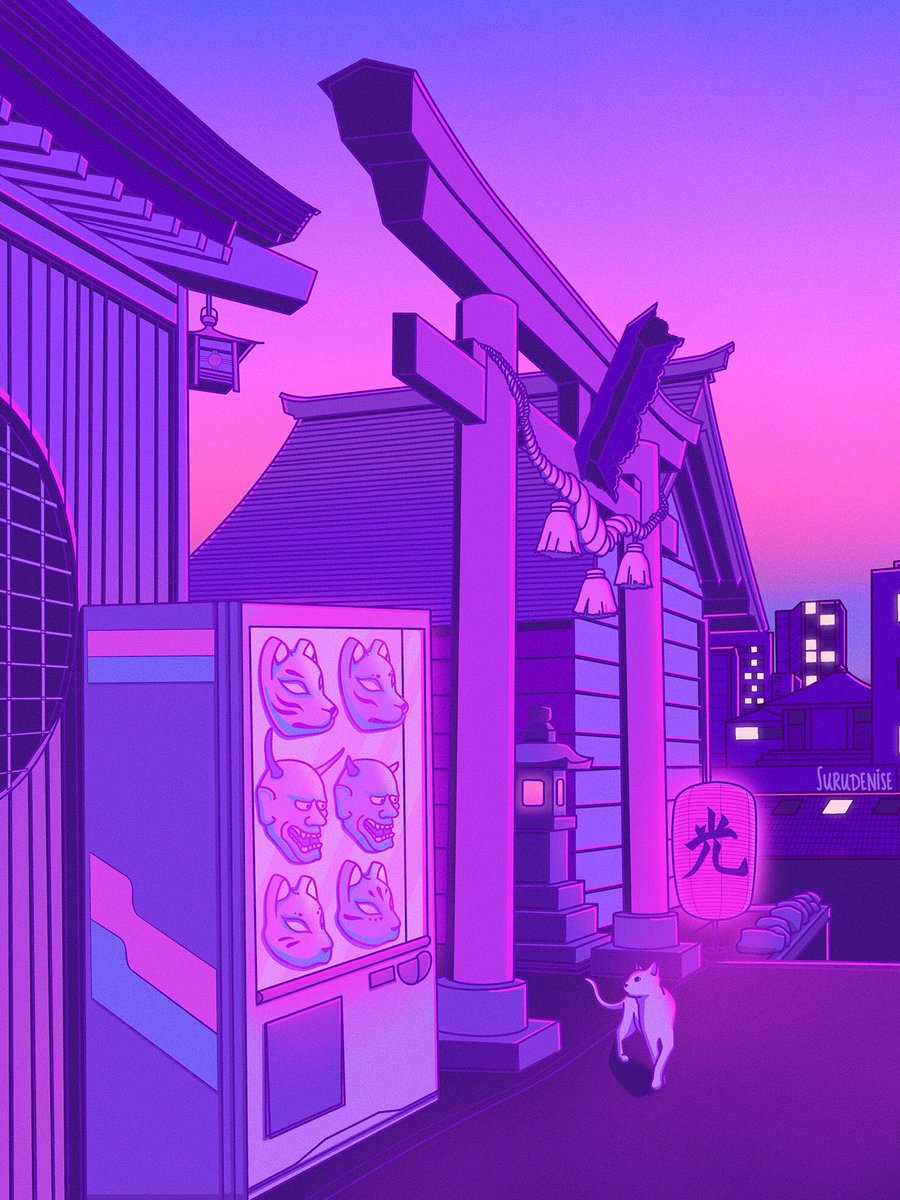 2. Tell us about your aesthetic.
My art is inspired by everything I surround myself with. I grew up watching anime and playing video games, so it was only natural for me to travel to Japan and get to know the place that creates all these amazing things. I ended up loving the architecture, the tiny narrow alleyways and the overall atmosphere there. My art focuses on recreating that same feeling in a dreamy and vivid setting.
3. What is your favourite medium and why?
I used to do only traditional art for most of my life. I'd tried digital art a few times but I could never really get into it until I got to work on a Wacom Cintiq. I loved being able to see what I'm doing on the big screen and I wanted to find a way to translate what I felt in Japan into digital art. Fast forward to now, I create all my art on my small iPad with Procreate and I love it.
4. What is your artistic process like?
Whenever I'm in Japan, I spend most of my time taking photos of everything I see. In the beginning, I'd base an entire illustration on a photo I took, but these days I like to create a unique scene and incorporate bits and pieces from different references I've gathered. It makes the place feel "lived in" and dreamy at the same time.
5. Who and/or what inspires your work?
Anime, movies, games, travelling and especially music. I always listen to music whenever I'm drawing because it really gets my imagination going. My head is constantly filled with vivid imagery and the right song then motivates me to bring those images to life. There's not just one person who inspires me, but lots of different people for different reasons.
6. What role does art play in your life? How does it change the way you view the world?
It's one of the biggest parts of my life and I take it with me wherever I go. I'll always whip out my phone camera and take a shot of a nice sky or something I like, so I can look at it later and figure out what it is that I like about it. My artworks focus a lot on scenery and surroundings, so I'm constantly looking at the way streets are laid out, architecture or even just the way the sky looks that day.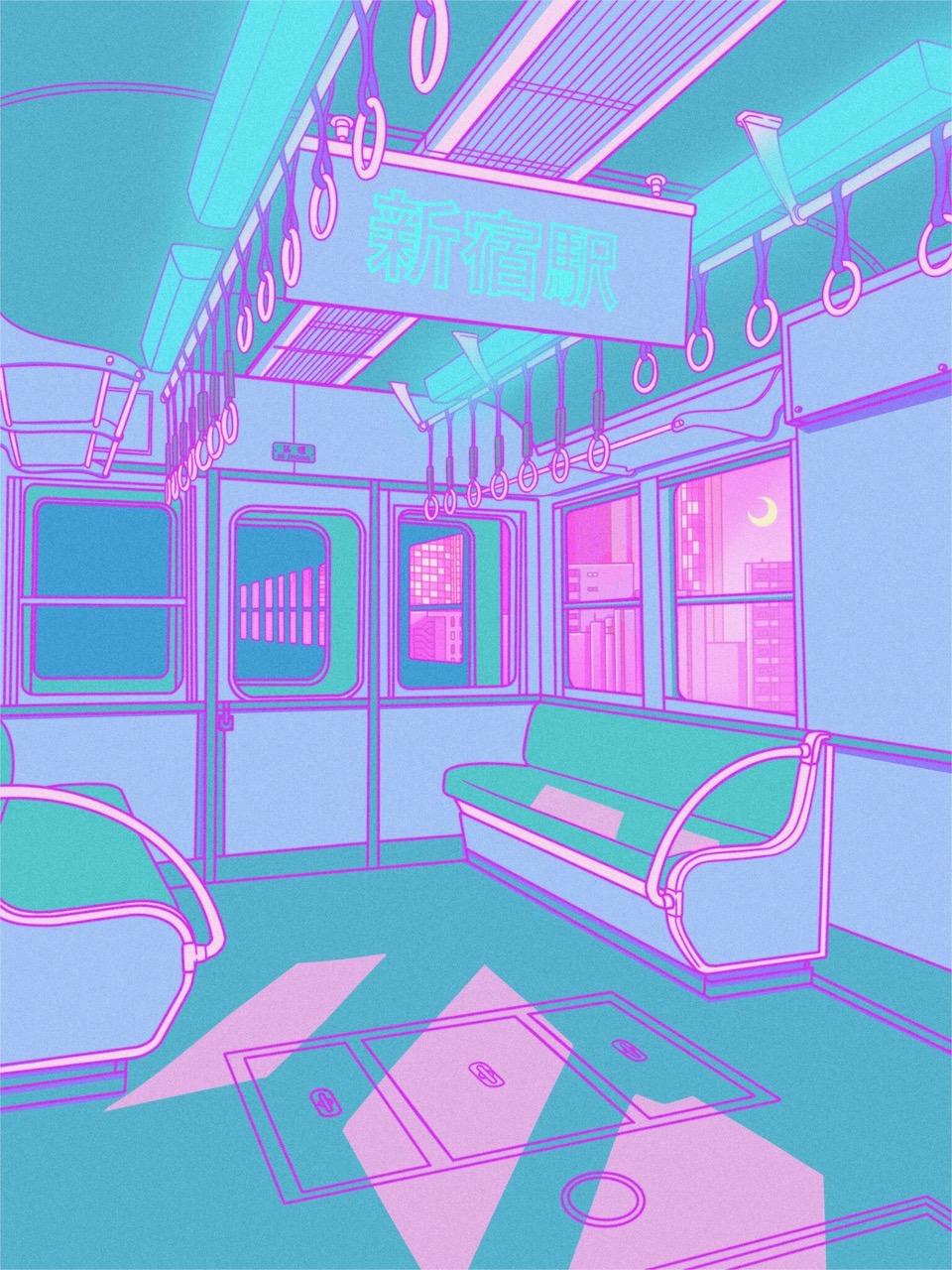 7. Where did you study?
I went to art school in Germany for a couple of years, then started studying programming and art history at University. I didn't really enjoy it and felt like it was hindering my creative growth, so I quit and focused on doing art full time instead.
8. Where do you see yourself in five years?
Hopefully still doing the same thing, but better, haha. In all seriousness though, I enjoy freelancing as of now and I want to keep doing more, like concept art for video games and other commercial projects. I want to improve my illustration and photography constantly and study new mediums along the way. That's my main goal for the next few years.
9. What about in ten?
Still working hard on my art, in whichever shape or form that may be. I'd like to think that +10 Denise has improved a lot and finished some dream projects that I'm already planning. I'm also a family person so I can see myself managing both a creative life and a family life at the same time. At least that's the ideal route, maybe ask me again in ten years!
10. What do you hope to achieve with your art?
I've never really been a fan of sticking to the "normal way" of doing things, so my art focuses on dreamy and surreal worlds. I like to evoke some kind of positive or nostalgic emotion with my art. I'm kind of always restless creatively, so the biggest achievement would be to translate that style into as many different mediums as I can. I love feeling like I've learned something new, so I always strive to experiment.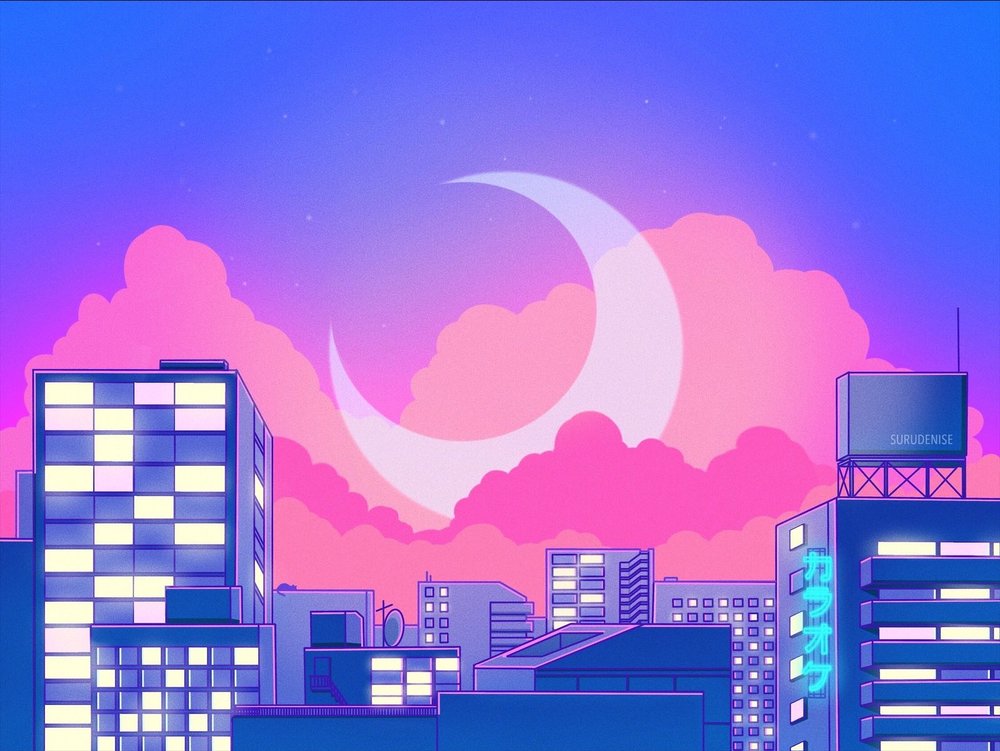 11. Now, tell us a little more about you as a person: what is your favourite food?
I have always been a big foodie and love cooking as it's very important in my family, so that's quite difficult for me to decide! I love Italian, Korean, Vietnamese, Japanese and Thai cuisine a lot. My favourite foods are seafood pasta, tteokbokki, sashimi and tsukemen.
12. Favourite book?
I love Murakami's short stories compilations.
13. Favourite genre of music?
I don't like genres, but my favourite artists at the moment are The Weeknd, Grimes, Mike Shinoda, Kana-Boon, alt-J and Daft Punk.
14. What are your hobbies?
I absolutely love cooking, travelling, going to concerts, video editing, and playing games.
15. If you weren't an artist, what would you be?
I'd probably be a video editor or have my own sandwich and pasta restaurant.