Instagram:
@susannarumiz
Website:
www.susannarumiz.com
1. What's your story? Where are you from?
Hi! I'm from a little town in the anorth-east of Italy, where I grew up surrounded by nature, books and colored pencils. Now, I'm living there with my boyfriend and two cats. Since I've started working as a freelance illustrator I share a little cozy office with my friend and colleague Aretha.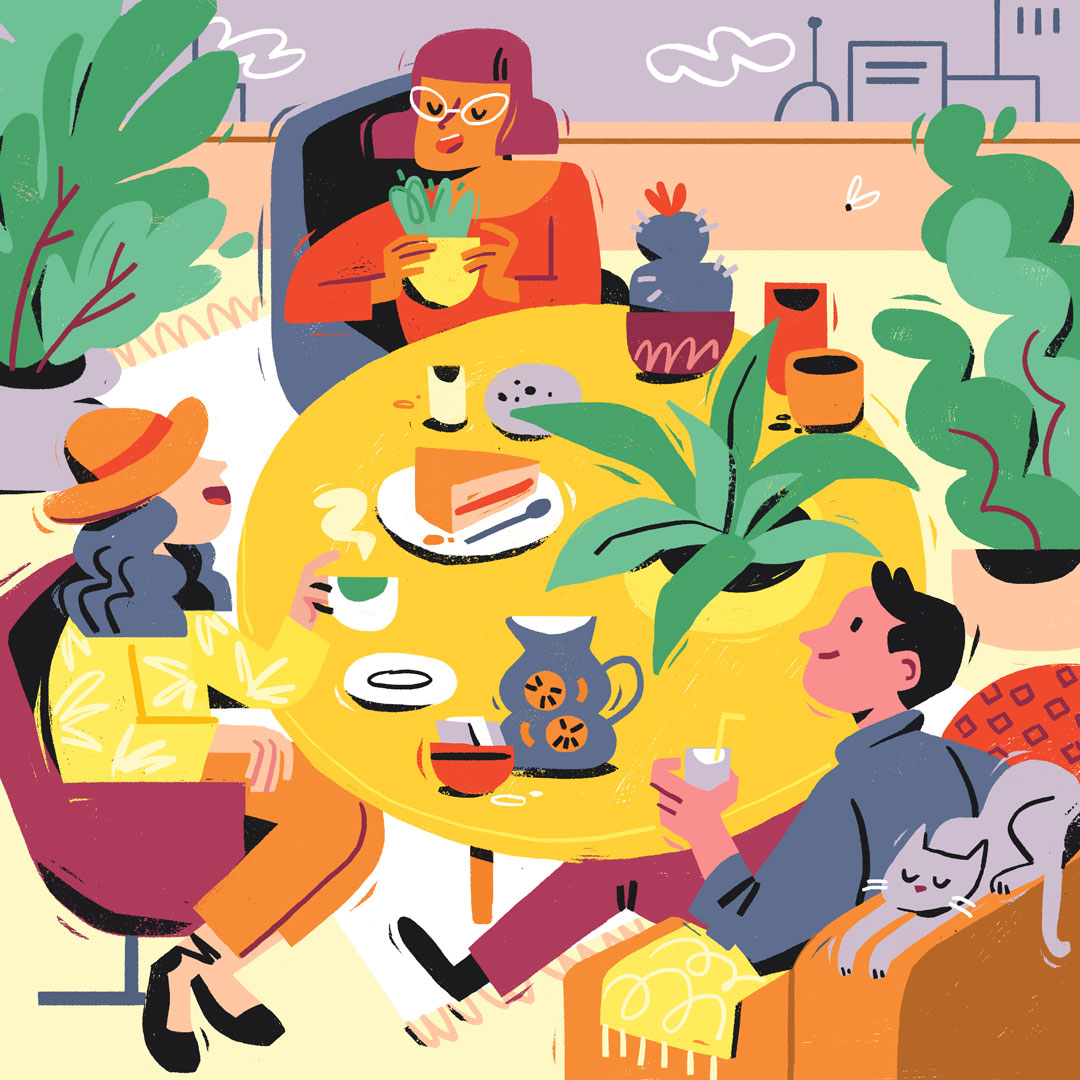 2. Tell us about your aesthetic.
I like bold color palettes, simple shapes and unusual compositions.
3. What is your favourite medium and why?
For sketching, I prefer analogical tools. I like to use a soft pencil on whatever paper is available, I've found ideas flow better this way and it's something that I'm not able to do on my Cintiq. Only when the sketch is done and needs to be colored, I switch to Photoshop or Illustrator.
4. What is your artistic process like?
Everything starts by looking for references: online pictures, books, magazines. I've found that Pinterest boards are super useful for this, I have tons of boards sorted by topic or project. Then I start sketching with paper and pencil. Sketching and finding the right color palette are my favourite parts of the process. When I find the right color combination, all the coloring is done digitally and it's the quickest part of the job.
5. Who and/or what inspires your work?
I get inspiration from anything weird, quirky and nonsense mixed with all the imaginary worlds from my favourite books/movies and all the amazing artists I follow online.
6. What role does art play in your life? How does it change the way you view the world?
Art makes me see the world with different eyes. I can't help to notice the color palette of a bowl of fruit at breakfast or the patterns in the pavement while I go to work.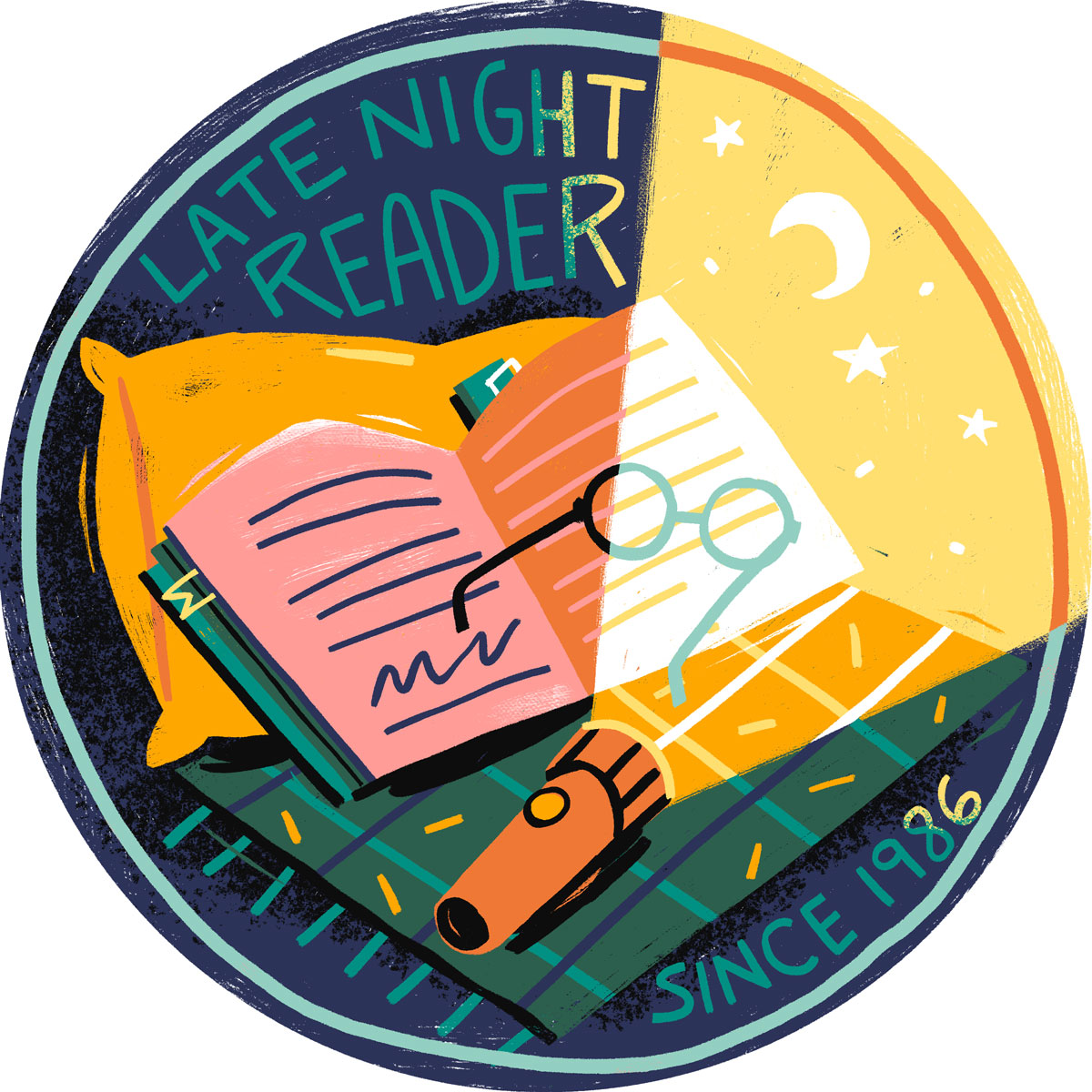 7. Where did you study?
After high school I wasn't sure what to do so I studied for two years at the Academy of Arts in Venice, but it wasn't for me and I left. A year later, I found out that there were artists who made a living by drawing for the editorial market and I immediately decided that was my path. As soon as possible I moved to Milan where I studied Illustration and Animation at the European Institute of Design.
8. Where do you see yourself in five years?
I can't wait to find out how my illustrator job is going to change in 5 years. Who knows what new opportunities will pop up and what interesting new technologies we'll work with!
9. What about in ten?
In ten years I'll travel around. I'll spend more time travelling and living in different cities around the world.
10. What do you hope to achieve with your art?
I want to connect with people and make them smile!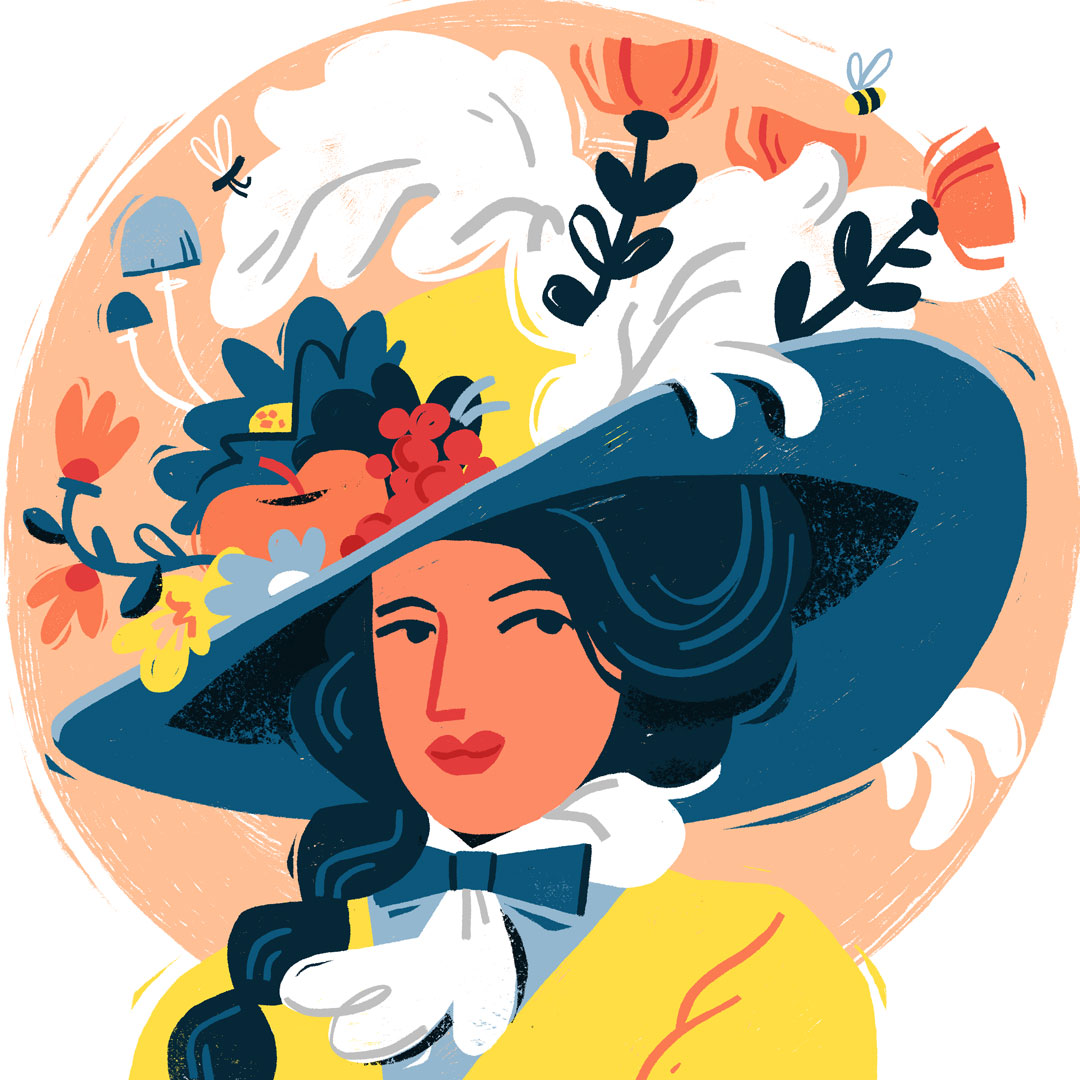 11. Now, tell us a little more about you as a person: what is your favourite food?
pizza and ice cream!
12. Favourite book?
I've been a bookworm since forever. I love anything fantasy-magic-unexpected-SciFi-adventure related.
13. Favourite genre of music?
It depends. I have different playlists based on my mood, on what's on my to-do list or the day of the week.
14. What are your hobbies?
gardening, reading, baking, collecting shopping list, sewing, selling goodies in my Etsy shop.
15. If you weren't an artist, what would you be?
A pastry chef or an astronaut.