Instagram:
@suz_corriander
Twitter:
@suzcorriander
Tumblr:
suzcorriander.tumblr.com
Website:
www.susanyung.com
1. What's your story? Where are you from?
Hello! My name is Susan Yung and I am a designer/painter living in sunny Los Angeles California. I currently work as a background artist for Nickelodeon Animation Studios. I didn't start out working in the animation, I weaved through the advertising/motion graphics industry before landing a position in television. I grew up in Hong Kong and moved to the US to study art in college.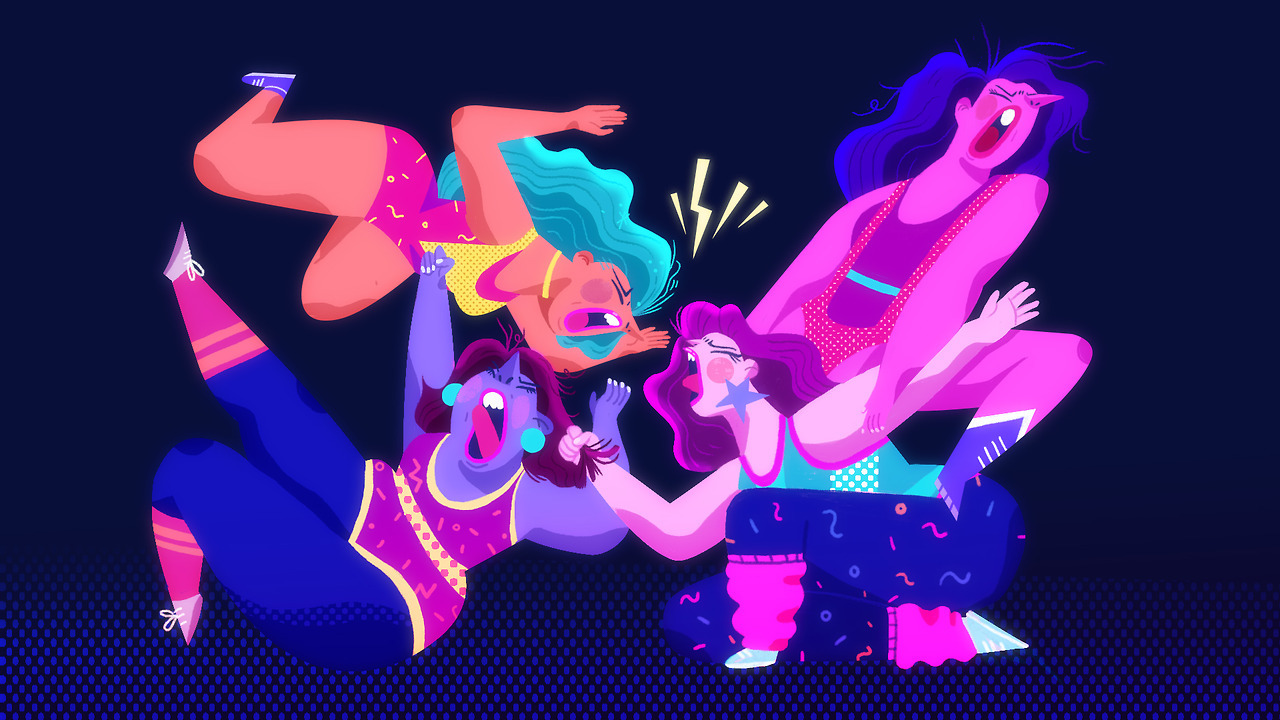 2. Tell us about your aesthetic?
Colorful and simple shapes! I use to be so meticulous about adding every detail but I realized somethings can be recognized without so much complexity.
3. What is your favourite medium and why?
I work in digital most of the days but I love traditional mediums, especially gouache. The feeling of physically painting something connects me more to my pieces. It is so satisfying to mix fresh colors that are squeezed from the tube and apply that crisp coat of paint on to the paper. I have used so many paint mediums but I just love how flexible gouache can be, very designer-friendly! Also started to become obsessed with paint markers too.
4. What is your artistic process like?
Doing thumbnails helps me out a lot when planning for pieces. So many ideas floating in my head, only when it's put down on paper it makes more sense to me.
5. Who and/or what inspires your work?
There are so many! I really try not to limit myself, I try to look at a broad range of mediums. Right now I'm really into film cinematography!
6. What role does art play in your life? How does it change the way you view the world?
I love to travel and discover places that I have never seen before. Los Angeles has so many hidden gems that not a lot of people see unless it is hyped up; so many people just scratch the surface and decide LA is not for them. I do a lot of plein air painting in my free time and that gives me a chance to seek out new places. It has definitely made me observant of the city I live in.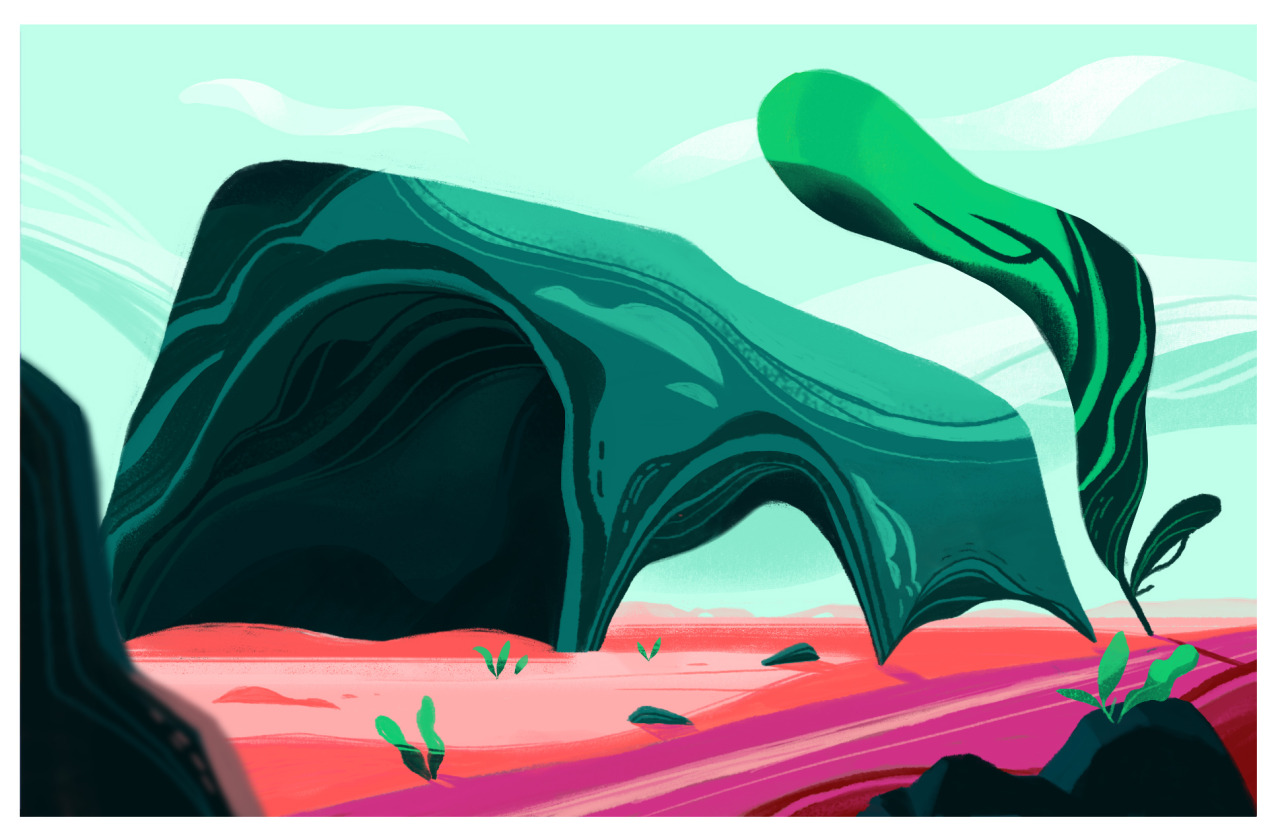 7. Where did you study?
Ringling College of Art and Design.
8. Where do you see yourself in five years?
Hopefully have the chance to pitch a show, tell some stories!
9. What about in ten?
Have a cozy workspace to create my own content or even crafts!
10. What do you hope to achieve with your art?
I hope I can inspire people to travel and discover more than just they see. I want to tell simple stories through my paintings. I hope people looking at them feel the same way.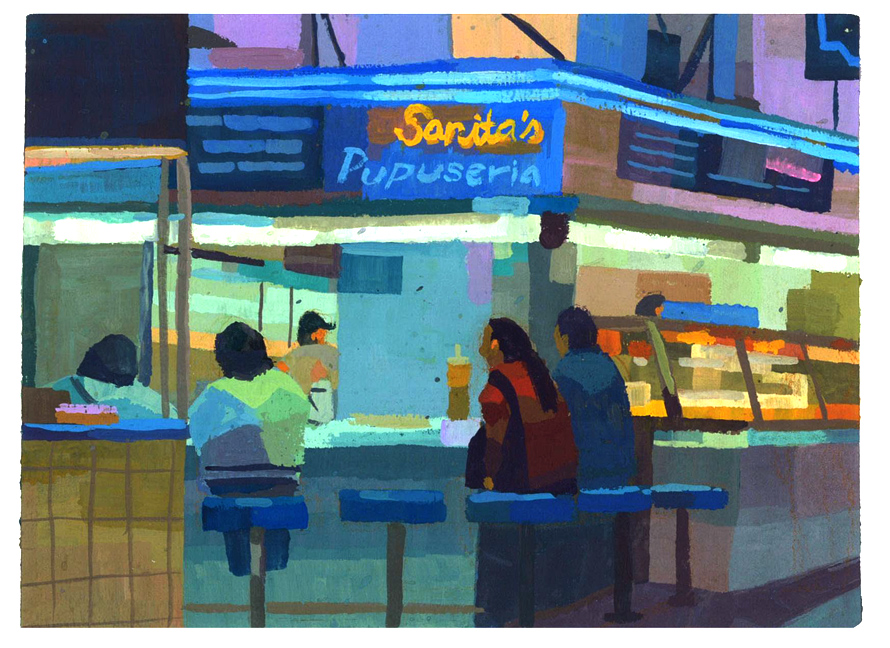 11. Now, tell us a little more about you as a person: what is your favourite food?
Soup Dumplings (Xiao Long Bao) .
12. Favourite book?
The Art of Over the Garden Wall.
13. Favourite genre of music?
Indie folk/ acoustic .
14. What are your hobbies?
Hiking, rock climbing.
15. If you weren't an artist, what would you be?
I would love to be a zoologist!