Instagram:
@suzanne__dias
Tumblr:
suzannedias.tumblr.com
1. What's your story? Where are you from?
Hello! I'm Suzanne Dias, an illustrator and graphic designer from Pune, India. I've been drawing for as long as I can remember and it's pretty much the only thing I think I'm good at :D. I graduated in 2017 from design college with a degree in graphic design. Since then, I've spent my time illustrating everyday and giving myself complete freedom to create whatever I want without any restrictions or rules, and to just enjoy the creative process, which is something I felt I didn't do enough of during my four years at college.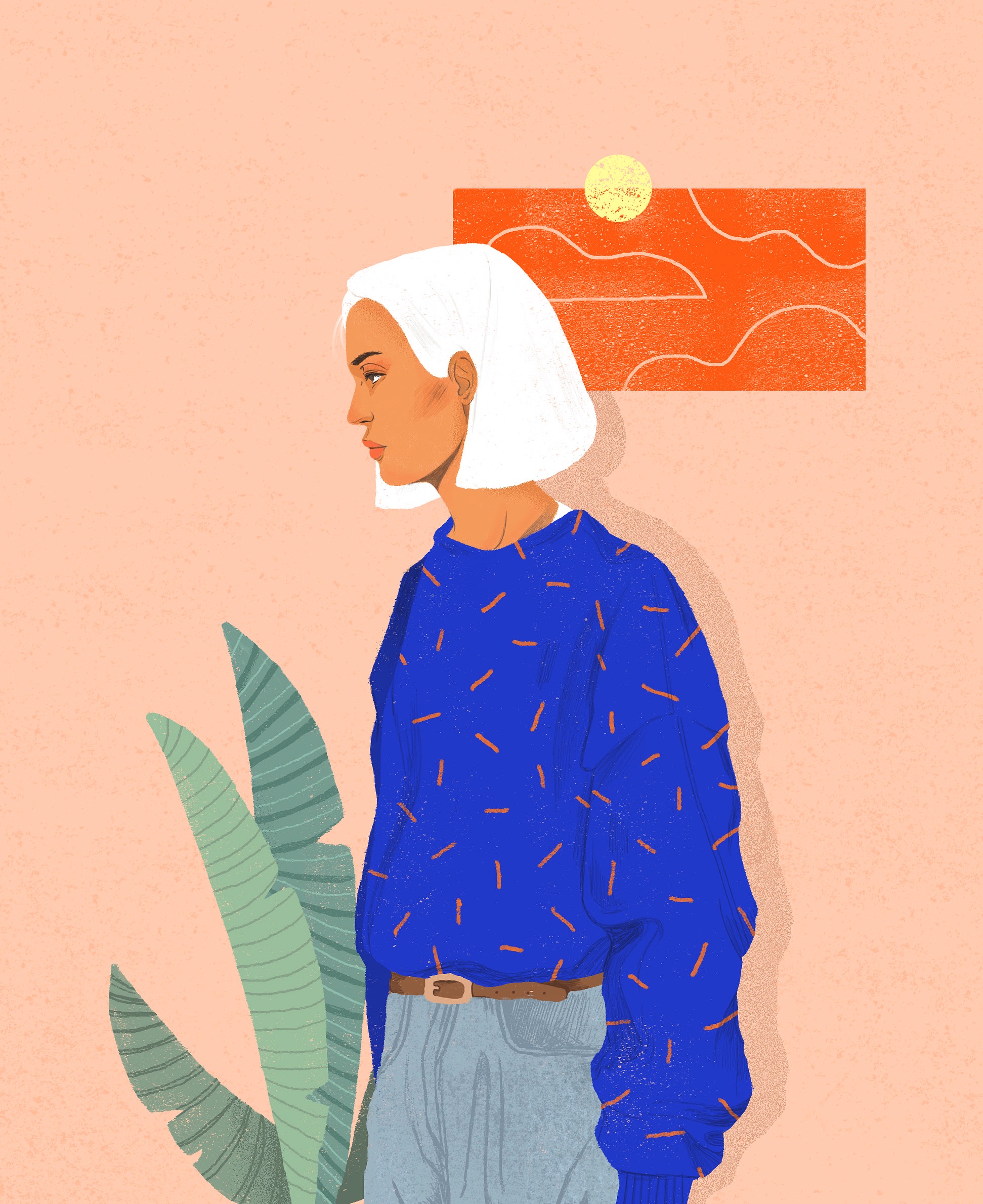 2. Tell us about your aesthetic.
I don't think I've quite found my signature aesthetic yet. I get bored pretty easily, so I find it hard to stick to one style of illustration when there are so many interesting and different styles to try. It constantly changes according to my current mood, inspirations and what I think would be appropriate to set the mood of the illustration. I do, however, like clean lines, bold contrasting colours and a lot of texture.
3. What is your favourite medium and why?
Currently, I'm really enjoying the freedom of digital mediums, where there's room to experiment and change things around at any stage of the process. Good ol pencil and paper will always be my favourite though :)
4. What is your artistic process like?
Inspiration for artwork strikes me at odd hours, so I try to hold onto the idea and quickly write it down. Most of my work begins as a rough pencil drawing in my sketchbook, which is then uploaded onto my computer and coloured digitally with my trusty little Wacom tablet. The final result often ends up quite different from the initial sketch because I sort of make it up as I go and end up adding or removing elements and changing the composition around until I'm happy with it.
5. Who and/or what inspires your work?
For me, inspiration comes in many forms. Moods, thoughts, feelings, objects, people, music, nature, the list goes on and on. I create art that I would like to own myself. I am also very inspired by the work of other artists and illustrators that I see while scrolling through Instagram or Behance. There's so much of amazing creative talent in the world and looking at it all never fails to provide me with plenty of motivation and inspiration.
6. What role does art play in your life? How does it change the way you view the world?
Art has always been an outlet for me to express and communicate my thoughts and feelings to people. It's just something that I can never picture my life without and probably the only thing I have an actual passion for. It's also my way of escaping from life sometimes. I find it extremely liberating and therapeutic to be able to put down whatever is going on in my head onto paper and create something beautiful out of it. For me, communicating through words is hard but I love how in art even the most subtle emotions can be communicated visually and every viewer can interpret them in their own way. Being an illustrator and studying design has taught me to find beauty even in the most mundane things, that every object or person has something that makes them unique and interesting. This has helped me develop a more positive and optimistic outlook on life and the world in general.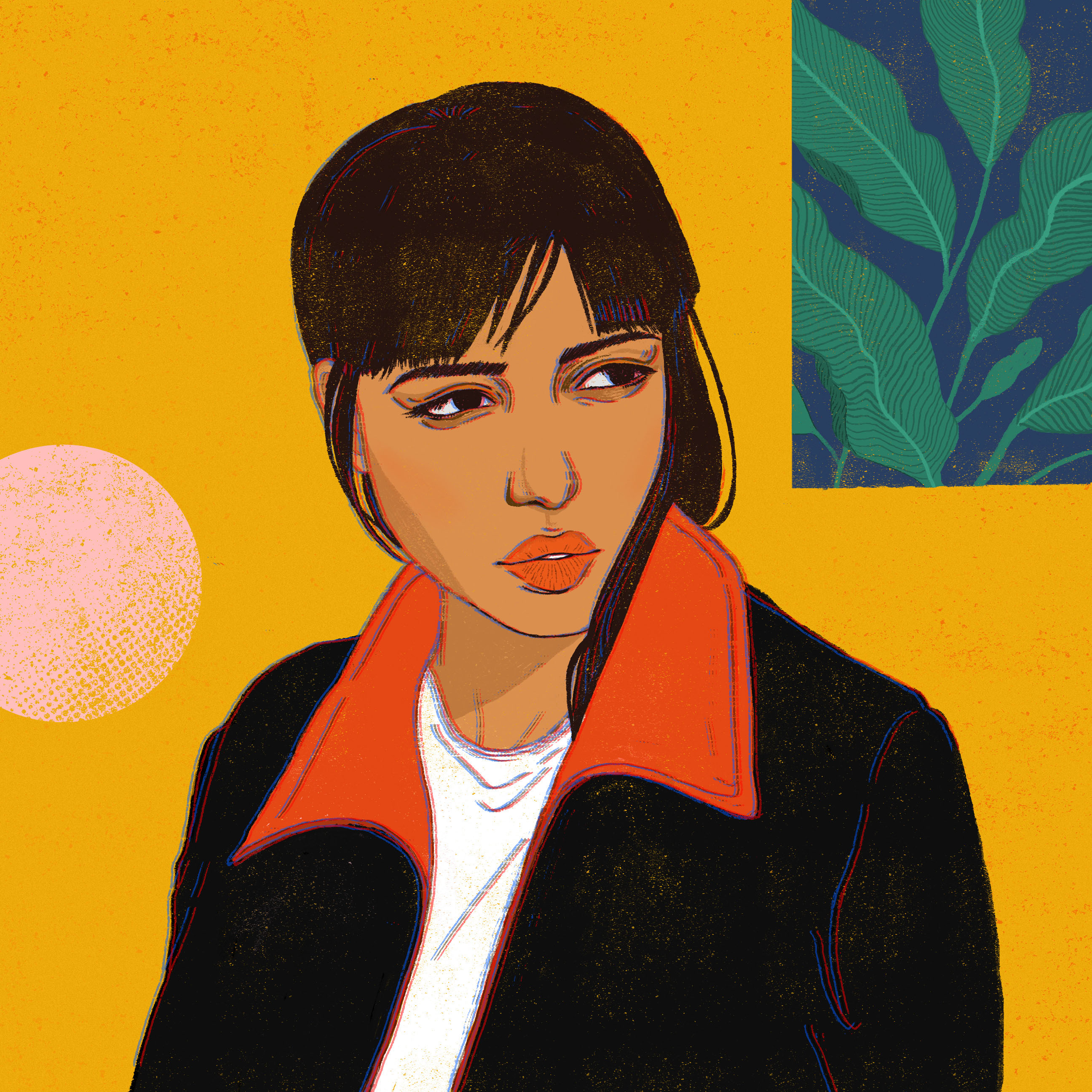 7. Where did you study?
I studied at Symbiosis Institute of Design in Pune, India.
8. Where do you see yourself in five years?
Hopefully doing what I love for a living, getting better and learning everyday, owning my own little studio, travelling the world, working with great people and just being happy and at peace with myself. Things rarely go to plan though, so I tend not to focus too much on the future and just take life as it comes :)
9. What about in ten?
Same as above but twice as good.
10. What do you hope to achieve with your art?
Although I don't create anything with a particular outcome in mind, I hope that when people look at my art they can find something in it that they relate to. Whether the expressions of the girls I illustrate reminds them of something they've felt, or whether they find their own meaning in it, I want them to feel something. Even if it's just something pretty for them to look at that makes their day a little brighter and inspires them to go do something that makes them happy, I'd consider my job done.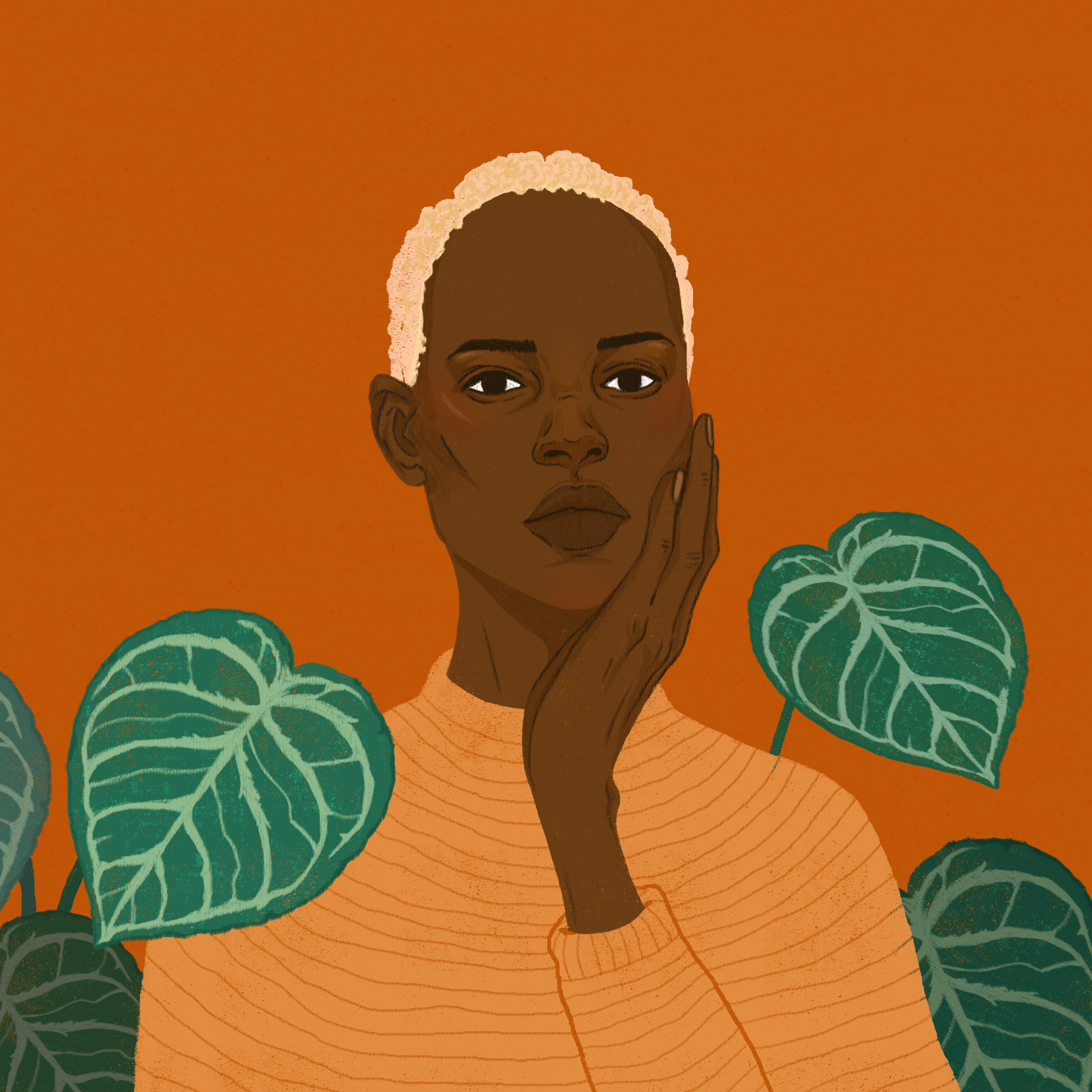 11. Now, tell us a little more about you as a person: what is your favourite food?
Gosh, I have so many. I would say Chinese food, pizza and a good steak and mash potatoes. Give me any one of those and my day is made.
12. Favourite book?
I don't read as much as I'd like to but I love flipping through my collection of art and design books, out of which 'Make Your Mark' by Tristan Manco is my favourite.
13. Favourite genre of music?
I listen to a lot of different genres of music. Everything from indie rock to electronic to jazz and house. Depends on what I'm in the mood for. I have a frequently updated playlist that I cannot live without.
14. What are your hobbies?
Not sure if it counts as a hobby but - eating. Going out and trying new restaurants and cafés is one of my absolute favourite things to do. I also spend a lot of my time searching for new music to listen to and I enjoy cooking from time to time.
15. If you weren't an artist, what would you be?
I would love to be a food critic but I'm pretty terrible at writing so I don't think it would work out very well :D Either that, or a historian of some sort.