Instagram:
@swadeillustrations
Twitter:
@Swadetype
Facebook:
www.facebook.com/swadetypography
Website:
www.swadeillustration.com
1. What's your story? Where are you from?
I am an illustrator and graphic designer from Hornchurch, UK who goes by the name of Swade. I have been working as a freelance artist and selling my own designs through online stores the past 3 years. I have been drawing since before I could speak! When I was very young I had very severe dyspraxia, so I found it hard to express myself. Art was a great way for me to express what I was feeling or wanted to say when the words would not come to me. 'A picture is worth a thousand words.' Since then I have been glued to art! I have also set up my own business with a fellow artist for selling our own products in the UK and taking freelance jobs.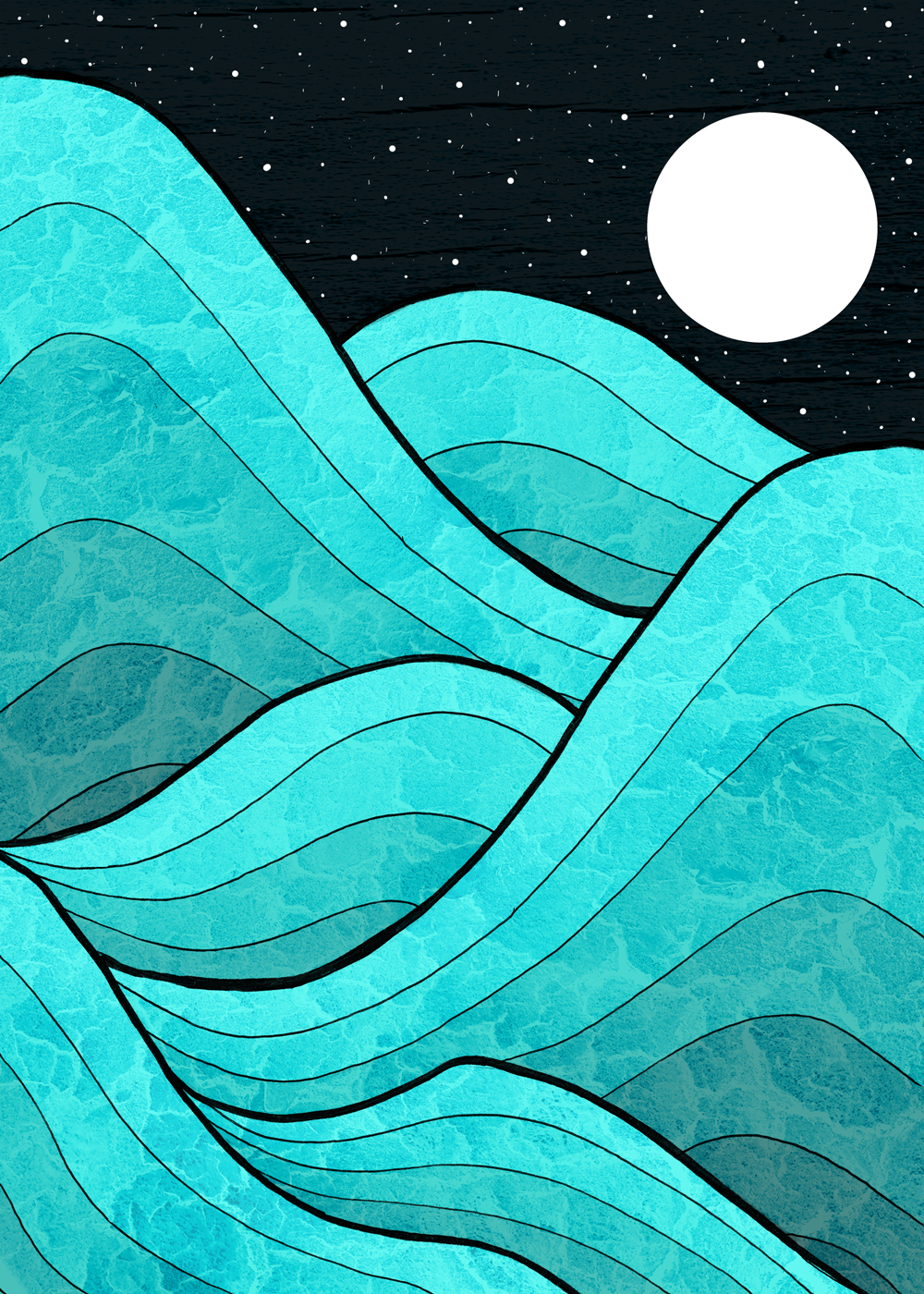 2. Tell us about your aesthetic.
My aesthetic has changed a lot over the past few years. However I have always been very good with experimenting with different colour schemes and compositions.I am always trying to improve on my skills and techniques, so my style varies slightly from time to time too. Further more, I have always loved to use an abstract style in my work.
3. What is your favourite medium and why?
Pen and ink are my go to medium. It is a great foundation to the digital aspects of my illustrations. Although, I enjoy experimenting with all sorts of materials and techniques to further my design process and expand as an artist.
4. What is your artistic process like?
My process consist of starting out with some quick sketches of ideas. Then I add more detailing and other aspects in pen. Once thats done I experiment with a lot of colour schemes for each piece in photoshop, till I find something that feels just right. I love using strong, bold colours and lines in my illustrations. Texture is also important to me as I find it adds that little something that brings everything together at the end.
5. Who and/or what inspires your work?
Nature definitely inspires me the most within my work. I love all the different shapes, textures, creatures, sounds and colours within it. Mountains and forest are especially a big inspiration as I have always felt more at home in the countryside away from the towns and cities. Van Gogh has also always been a big inspiration to me. The way he portrays movement and colours in his work has fascinated me from a young age. Using shapes and lines that are abstract but still recognisable as an object or landscape.
6. What role does art play in your life? How does it change the way you view the world?
Art is a big part of my life. From the moment I wake up till I go asleep at night I am thinking about the next design or colour scheme to experiment with. Also as I stated before everything around me inspires me in some way from day to day. I live and breathe art.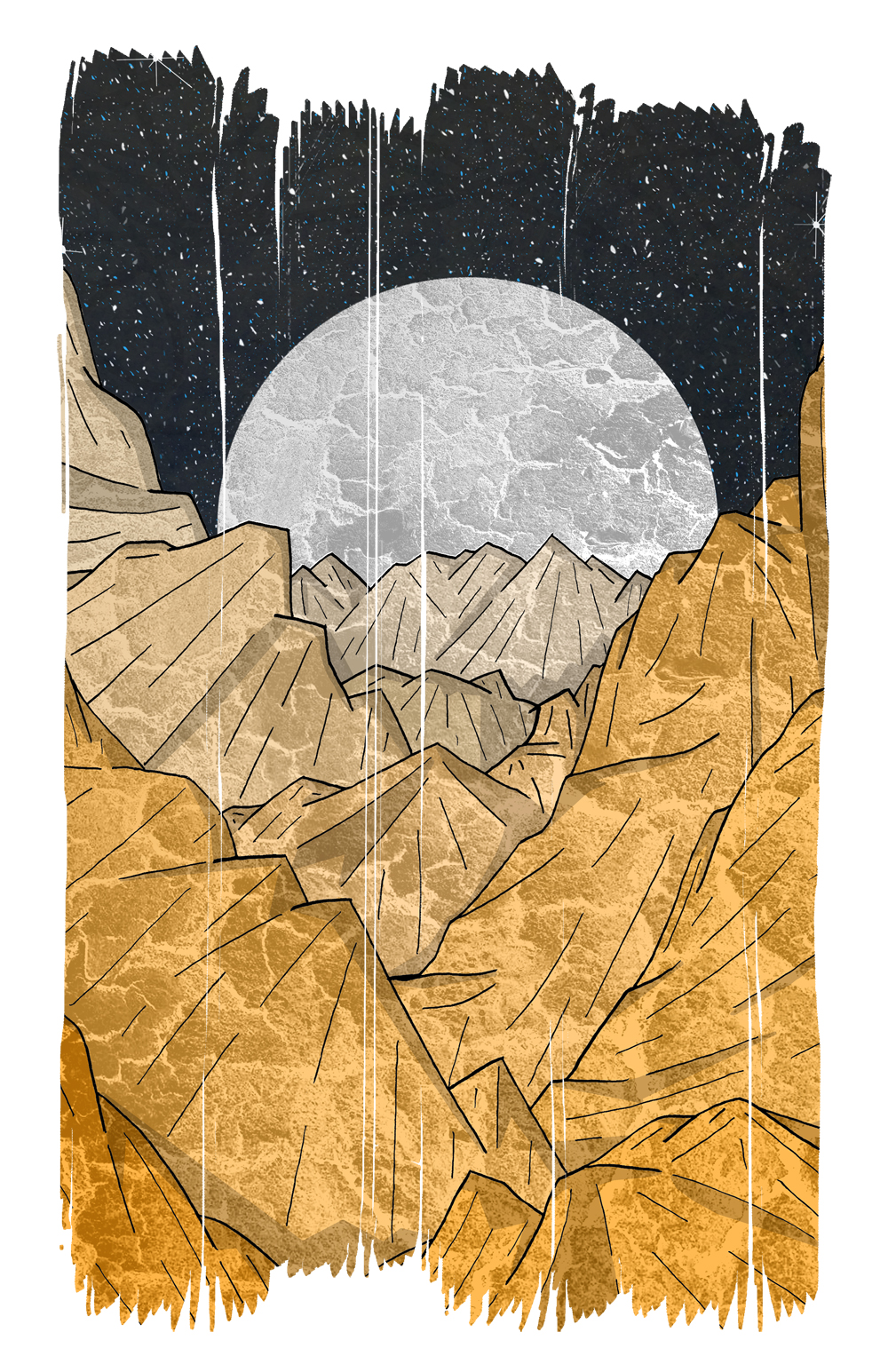 7. Where did you study?
I studied BA(HONS) Graphic Design at Havering College of Further and Higher Education in the UK. Before that I also studied at Havering Sixth Form College in BTEC Art and Design.
8. Where do you see yourself in five years? Working in an agency?
I see my self either working full time as a freelance artist or having my own business selling different products and designs.
9. What about in ten?
I would love to be able to make a living from being an artist full time.
10. What do you hope to achieve with your art?
I hope to be able to continue growing as an artist. It would be great to see my work up in shops and around the world.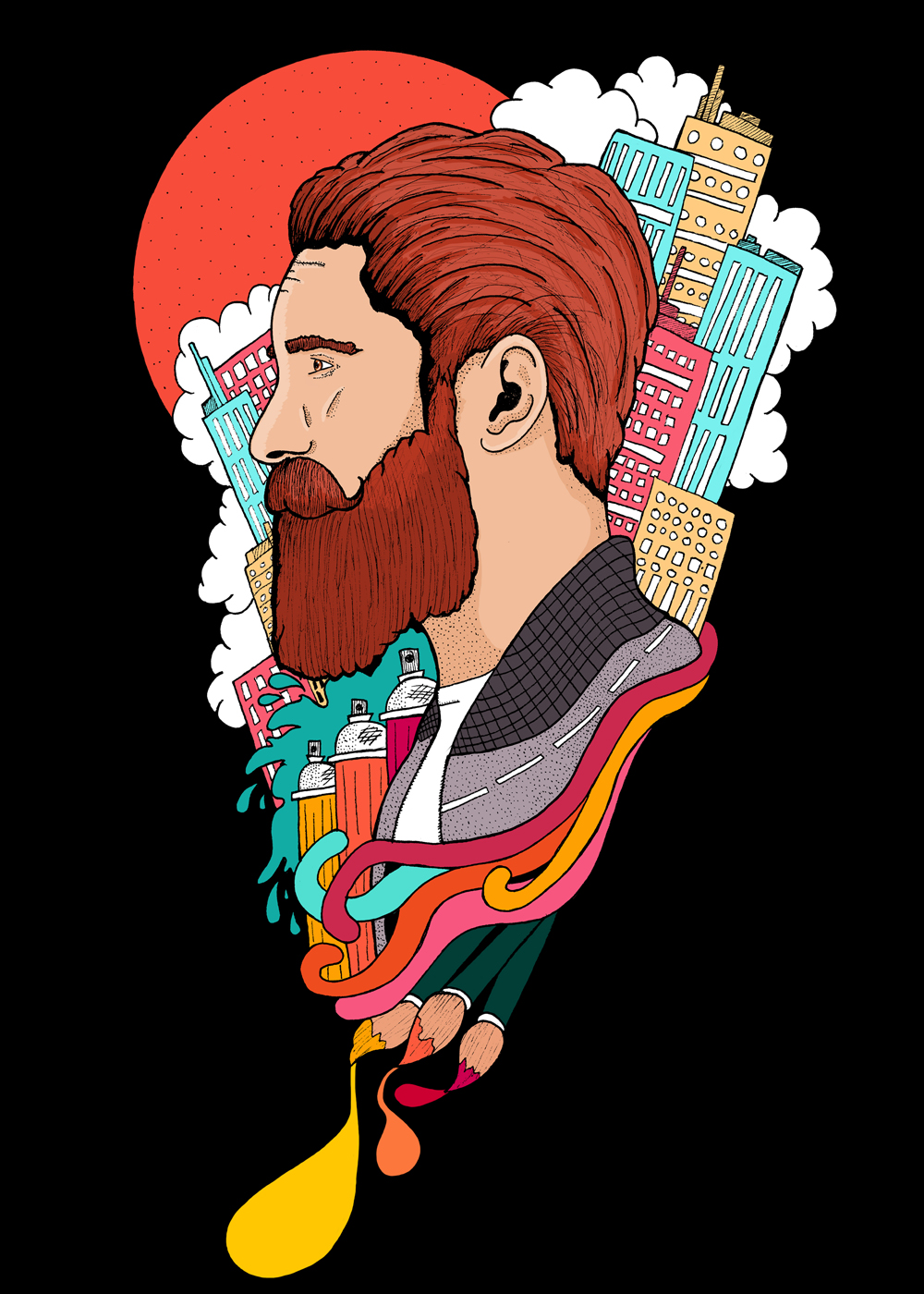 11. Now, tell us a little more about you as a person: what is your favourite food?
It has to homemade pizza! I love cooking nearly as much as art.
12. Favourite book?
Lord of the Rings books by J. R. R. Tolkien
13. Favourite genre of music?
Rock and soundtracks from games.
14. What are your hobbies?
Very interested in gadgets and gaming, love to cook, enjoy reading about gaming and art, gaming and collecting games, playing guitar, listening to music and watching films and tv series.
15. If you weren't an artist, what would you be?
I think if I was not an artist I would have took a career in cooking.