Instagram:
@t_mmyparker
Twitter:
@t_mmyparker
Website:
www.tommyparker.co.uk
1. What's your story? Where are you from?
I'm from a small village called Wiveliscombe, based in the middle on nowhere in Somerset. I studied Illustration at Plymouth University for three years (great student life!) and eventually moved to Bristol, where I currently live and work.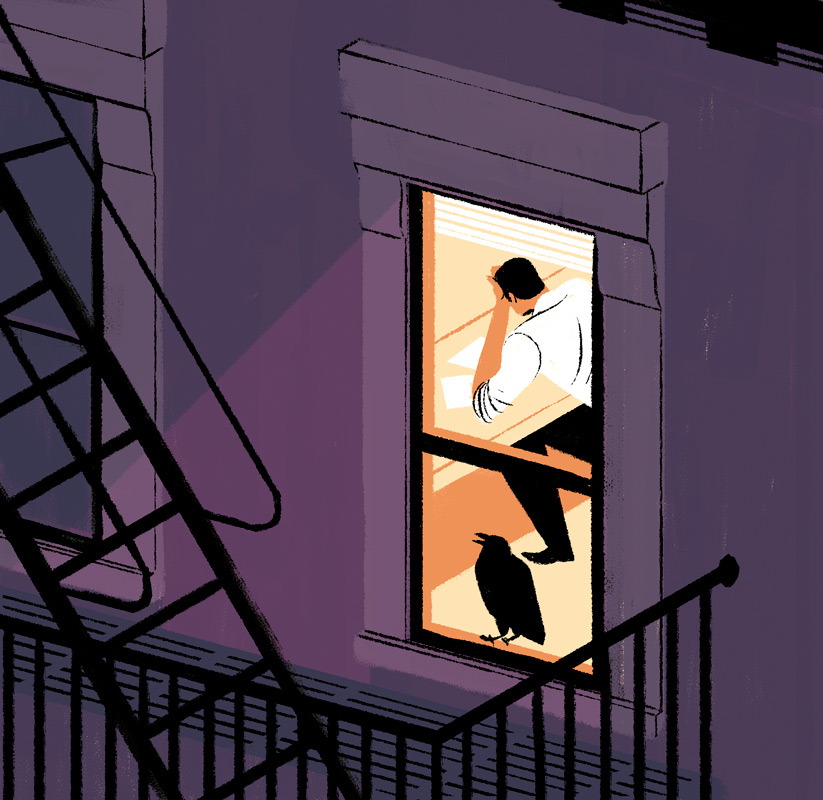 2. Tell us about your aesthetic.
I would say it's primarily focused on people and the human form. It's sometimes quite abstract in proportions and other times, relatively normal. I try and stick to flat colours whilst incorporating some textures – I'm not a fan of over rendering my work. For editorial work, I'll generally show either the problem or solution to the article, whilst trying to maintain light-hearted feel to the image and keep it fun for the viewer.
3. What is your favourite medium and why?
I love screen printing! The solid colours, overlapping layers and slight misalignments really appeal to me. Sadly, print studios are a bit pricey and the overall process of screen printing isn't very well suited towards my commissioned work – often requiring an illustration within a short time frame with the high possibility of amends.
4. What is your artistic process like?
Thumbnails. Roughs. Sketches. Colour roughs (sometimes). And finals. The first two steps explore general compositions and ideas without investing too much time in quality. The next two steps are usually spent tightening up the chosen design and showing how the colour would be distributed across the piece. Once they're signed off, I'll then crack on with the final – applying my flat base colours first before adding details.
5. Who and/or what inspires your work?
In terms of artists, I'm a big fan of Simone Massoni, David Doran, Jose Agreda, Sam Rowe, and Christoph Niemann, among many others. Architecture, science, the news, anatomy and how things work/look usually gets my gears going.
6. What role does art play in your life? How does it change the way you view the world?
Art for me has transformed from a hobby into a career. I personally see it as problem solving with visuals now whereas I used to just draw cool superhero type characters for the sake of it. So I might look at street sign for example and find different ways of adding details to it to transform it into something different. I guess it's shifted from trying to accurately draw something with a medium into how I can quickly tell a witty narrative. It's tough and exhausting going through my day with all of that in my mind...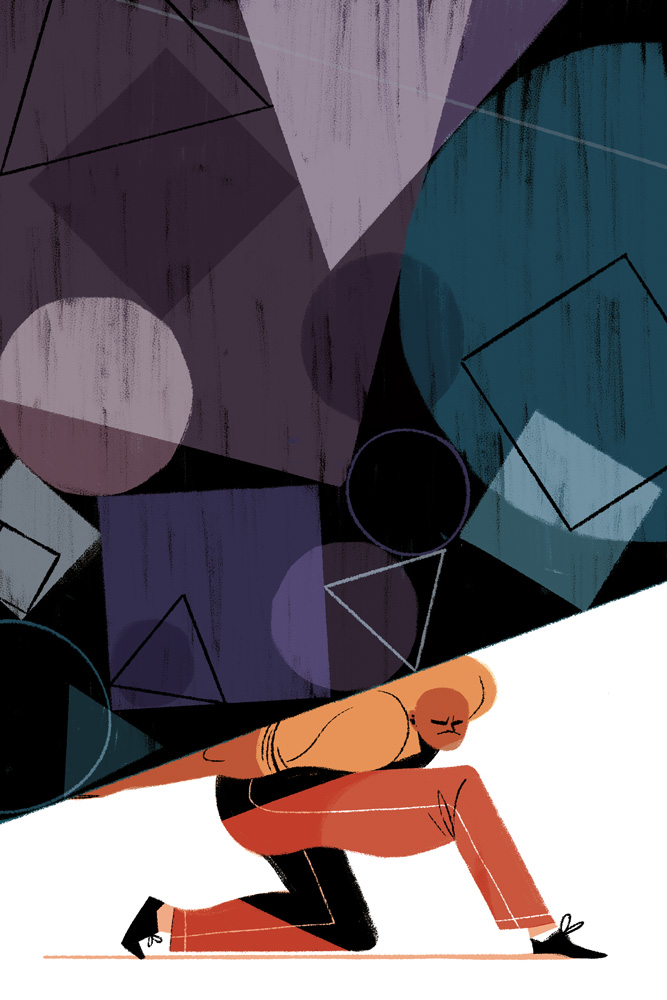 7. Where did you study?
Plymouth University on the southwest coast of Devon, UK. I also did a two year course in Fine Art at Somerset College before that.
8. Where do you see yourself in five years? Working in an agency?
I'm imagining a grey haired guy stressing over his desk in his studio somewhere in Devon. I'm not too bothered about working in an agency – I like the idea of being my own boss and working when I want to work.
9. What about in ten?
Probably the same as above but with no hair haha! But seriously, I'm intrigued by editorial design and it's something I'd like to explore so possibly the role of an art director of a magazine commissioning lots of illustration. Who knows...
10. What do you hope to achieve with your art?
That's a tough one. I guess I want people to see the light hearted side of life. I try to give a fun, less sombre tone because serious is seriously boring.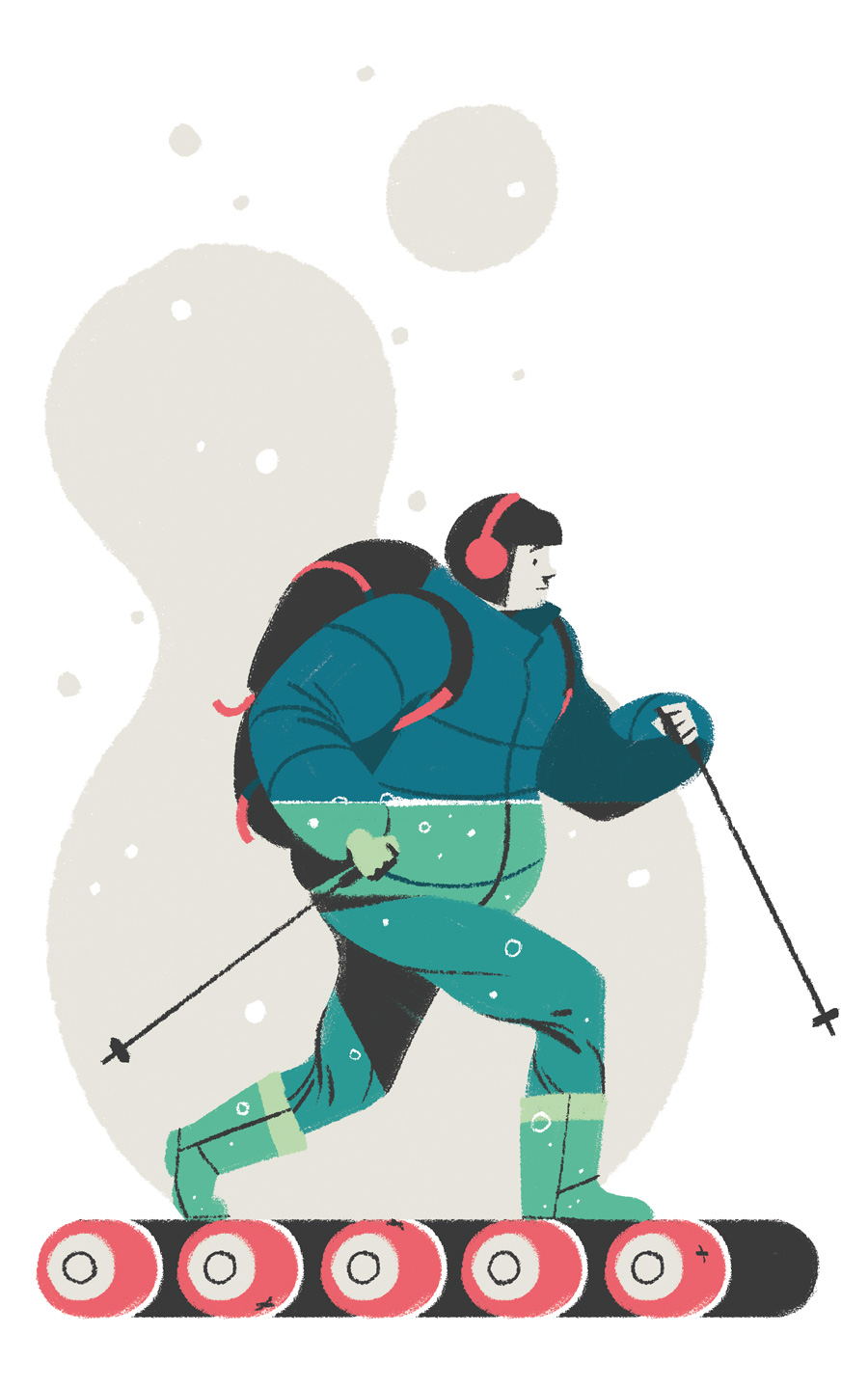 11. Now, tell us a little more about you as a person: what is your favourite food?
It's gotta be chilli! Love that stuff. And like most Brits, I am very fond of a cup of tea with a biscuit (digestive or rich tea).
12. Favourite book?
I can't really say I'm an avid reader of books but it has to be 'Mastermind – how to think like Sherlock Holmes'. Fantastic book exploring techniques on creative thinking and increasing memory potential. I can strongly relate to Holmes' behaviour (sadly not his intellect) so this book is super interesting.
13. Favourite genre of music?
Classical. Not your standard answer but I just love it. But I'll listen to anything if I'm honest.
14. What are your hobbies?
I enjoy indoor rock climbing and bouldering. It's great for stretching out your body after being huddled over a desk drawing. Cycling in the sun, walking around the countryside, spending too much money on food, and playing with my rabbit Gus are also favourite past times.
15. If you weren't an artist, what would you be?
Maybe a physicist, mathematician or a developer. Basically I just love problem solving. I'm not very good at it but I find it really engaging and exciting.