Instagram:
@taarikajohnart
Facebook:
www.facebook.com/taarikajohnart
Behance:
www.behance.net/Taarikajohn
Website:
www.taarikajohn.com
1. What's your story? Where are you from?
My name is Taarika and I'm an illustrator and visual artist from Kochi, a city in the south of India. Growing up, I spent most of my time with my nose buried in a book or writing stories and drawing. I didn't realise I could make a career out of it until I made the decision to attend art school. After graduation, I worked briefly in advertising and events before taking the leap into full-time illustration. I now live and work as a freelance artist in Bombay.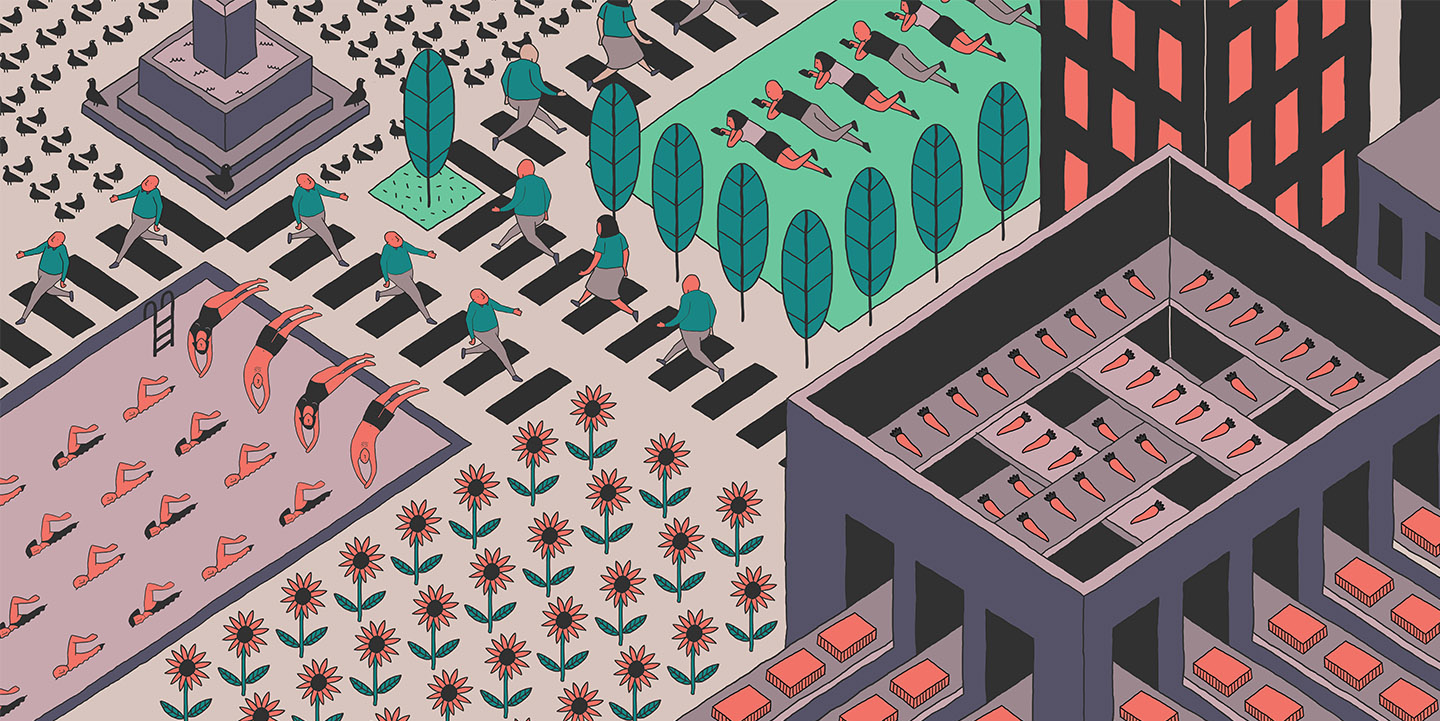 2. Tell us about your aesthetic.
A lot of my work is characterised by the use of line and almost always features a character/person. I like using colour and patterns to set the mood of each piece.
3. What is your favourite medium and why?
My sketchbook and brush pens/markers - they're always the first tools I reach for and I carry them almost everywhere. Everything I work on always begins in my sketchbook.

I also really enjoy drawing digitally using Photoshop and a Wacom drawing tablet. I tend to be pretty impatient while I'm drawing, once I get started I don't want to stop. I've been guilty of crying over many a smudged canvas because I didn't wait for the paint to dry, so working digitally helps me approach the process more fearlessly. I also love that working with layers allows me to experiment with colours and details while working on a piece.
4. What is your artistic process like?
It's usually a bit chaotic in the beginning, a whirlwind of ideas and thumbnail sketches and research. Sometimes this part of the process is quick and I'm able to visualise the final direction for the piece right away. But other times it can often seem exhaustive and endless because I cannot rest until I have a clear vision of the piece in mind that I'm happy with. Once the idea is fleshed out, I'm ready to begin the final artwork. This is my favourite part of the process because it's the most fun, I feel more relaxed and can focus on drawing.
5. Who and/or what inspires your work?
I'm a self-confessed people watcher. At airports, on the street or spotted through a taxi window, I'm constantly intrigued by people going about their lives. My rather creepy sounding hobby also encourages my sketchbook habit and keeps me occupied during long waits.
6. What role does art play in your life? How does it change the way you view the world?
I think my love for art is intricately linked with my love for storytelling. I've always loved stories of all kinds, whether big or small, funny family anecdotes passed down through generations or neighbourhood folklore. And art can bring stories to life in a magical way, whether its illustrations in a children's book or a canvas hanging in a gallery. I love hearing and telling stories, and drawing helps me document them.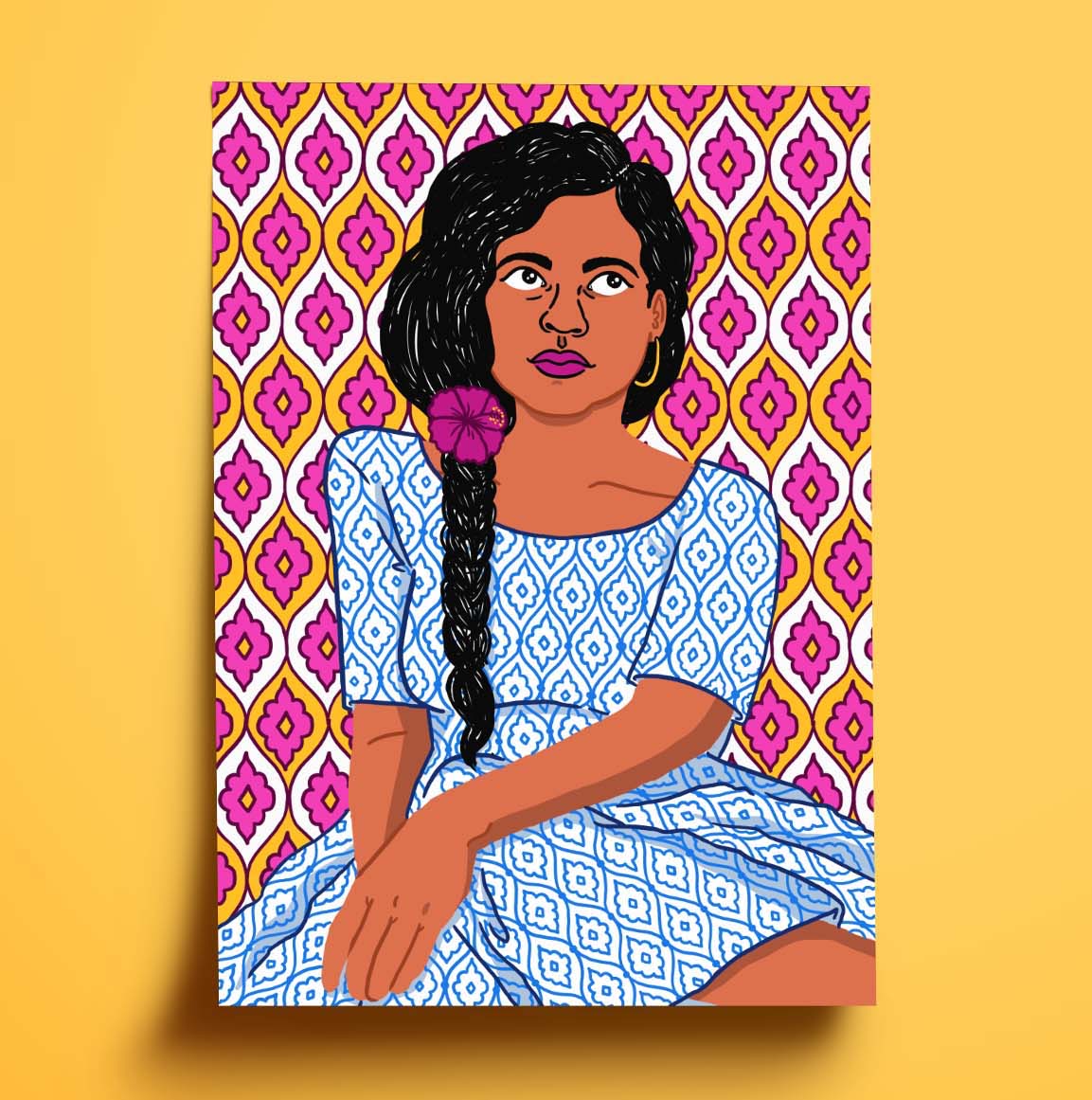 7. Where did you study?
I studied Visual Communication at the Srishti School of Art, Design & Technology in Bangalore.
8. Where do you see yourself in five years?
In five years I hope to keep growing as an artist and expand my freelance illustration career. I want to make more comics and graphic stories and start bringing to life personal projects that have been on the back burner for too long. I'll also be having my first solo show this year and its been a fun and challenging journey, so I hope to have more shows in the future too.
9. What about in ten?
It's hard to imagine life ten years from now, but I hope I'm still drawing for a living and traveling more.
10. What do you hope to achieve with your art?
Making art makes me happy and I'm incredibly grateful for the opportunity to build a career doing something I love. I'm not really sure what I'm trying to achieve with my art yet, I'm just thankful that there are people out there who like and support my work, allowing me to continue making art. My artwork has taken me through opportunities and experiences I could never have imagined, so I'm excited to see where this journey takes me!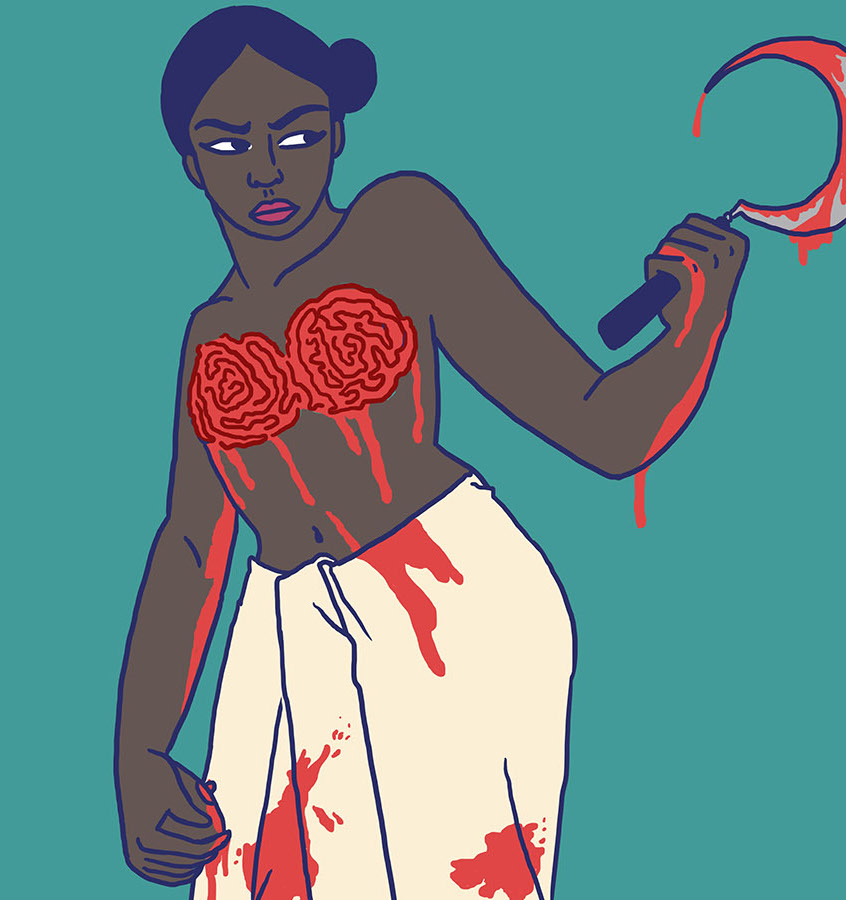 11. Now, tell us a little more about you as a person: what is your favourite food?
Puttu - its made of layers of rice flour and grated coconut that is traditionally steam-cooked inside a coconut shell. It's a popular breakfast dish in my home state of Kerala and is usually eaten with curry. I could also eat ice cream at any time, every day for the rest of my life.
12. Favourite book?
It's hard to pick one! Alison Bechdel's Fun Home is an old favourite, as is Midnight's Children by Salman Rushdie. Some recent favourites include Gachar Gochar by Vivek Shanbhag and Homecoming by Yaa Gyasi. I also enjoyed Indira, a graphic novel by Devapriya Roy and Priya Kuriyan.
13. Favourite genre of music?
I like to listen to a bunch of different genres depending on my mood. I enjoy the blues, hip hop and good old rock n' roll. While I'm working I sometimes like to listen to classical music too. I also love listening to artists like Buena Vista Social Club, Ali Farka Toure, Tinariwen and Amadou & Mariam. I'm not sure what genre they fall under but I think "World Music" doesn't do them justice.
14. What are your hobbies?
When I'm not drawing I like to catch up on reading, practice yoga and meet friends.
15. If you weren't an artist, what would you be?
I think about this sometimes, and to be honest, I have absolutely no idea.