Instagram:
@taaryn_b
Twitter:
@taaryn_b
Website:
www.taaryn.com
1. What's your story? Where are you from?
My name's Taaryn Brench and I'm an illustrator and graphic designer based in Leeds, UK. I'm originally from Bradford, moved to Sheffield for university and stayed in the city after dropping out. After working a series of very non creative jobs, I retrained as a graphic designer a few years ago and then moved back to West Yorkshire for a design job.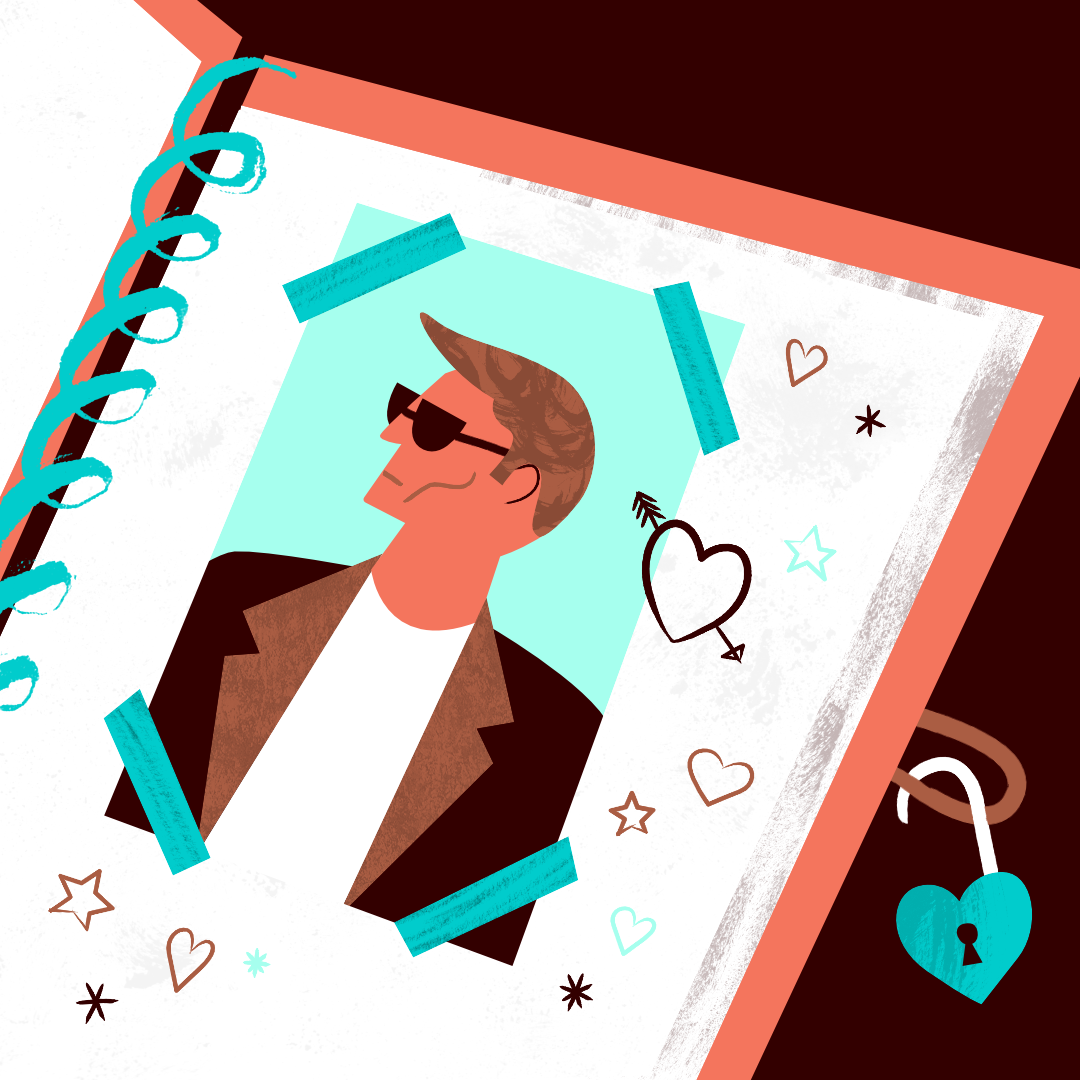 2. Tell us about your aesthetic.
Bright colours, simple shapes and a bit of texture. I'm in a bit of an experimental phase at the moment to try to get to a good place with my work, but I always end up coming back to those three things! I'm really enjoying playing with limited colour palettes and hand-made textures right now.
3. What is your favourite medium and why?
Digital, for sure. I used to work in vectors but investing in a Wacom Cintiq really revolutionised my process. I absolutely love using Kyle T Webster's gouache brushes, they're so relaxing to digitally paint with. Offscreen, I'm quite fond of charcoal pencils.
4. What is your artistic process like?
It always starts with word association. For a client project, I'll pull apart the brief, highlight important bits and then create word maps which form the basis of my ideas. I then rough out some thumbnails to get some ideas for the composition. Then, I take 2 or 3 ideas and neaten them up a bit to show the client. Once a concept has been approved, I'll first block in the colours in Photoshop and then add details on top. And then the fun part is adding textures! I like to do this by hand and scan them in, but if time isn't on my side, I rely on digital brushes.
5. Who and/or what inspires your work?
Who: Mid century illustrators and designers, Charley Harper, Roger Duvoisin, Alain Gree, Olle Eksell, Erik Bruun, Tom Eckersley, Alexander Girard What: Nature, patterns in the everyday, overheard conversations.
6. What role does art play in your life? How does it change the way you view the world?
I suppose right now it is my life! It feels a bit all-encompassing sometimes, you can't switch it off. I think being a creative type, it makes you more observant and aware of your surroundings. I constantly find myself making a mental notes of things like the colour palette of someone's clothes, or the pattern in a building.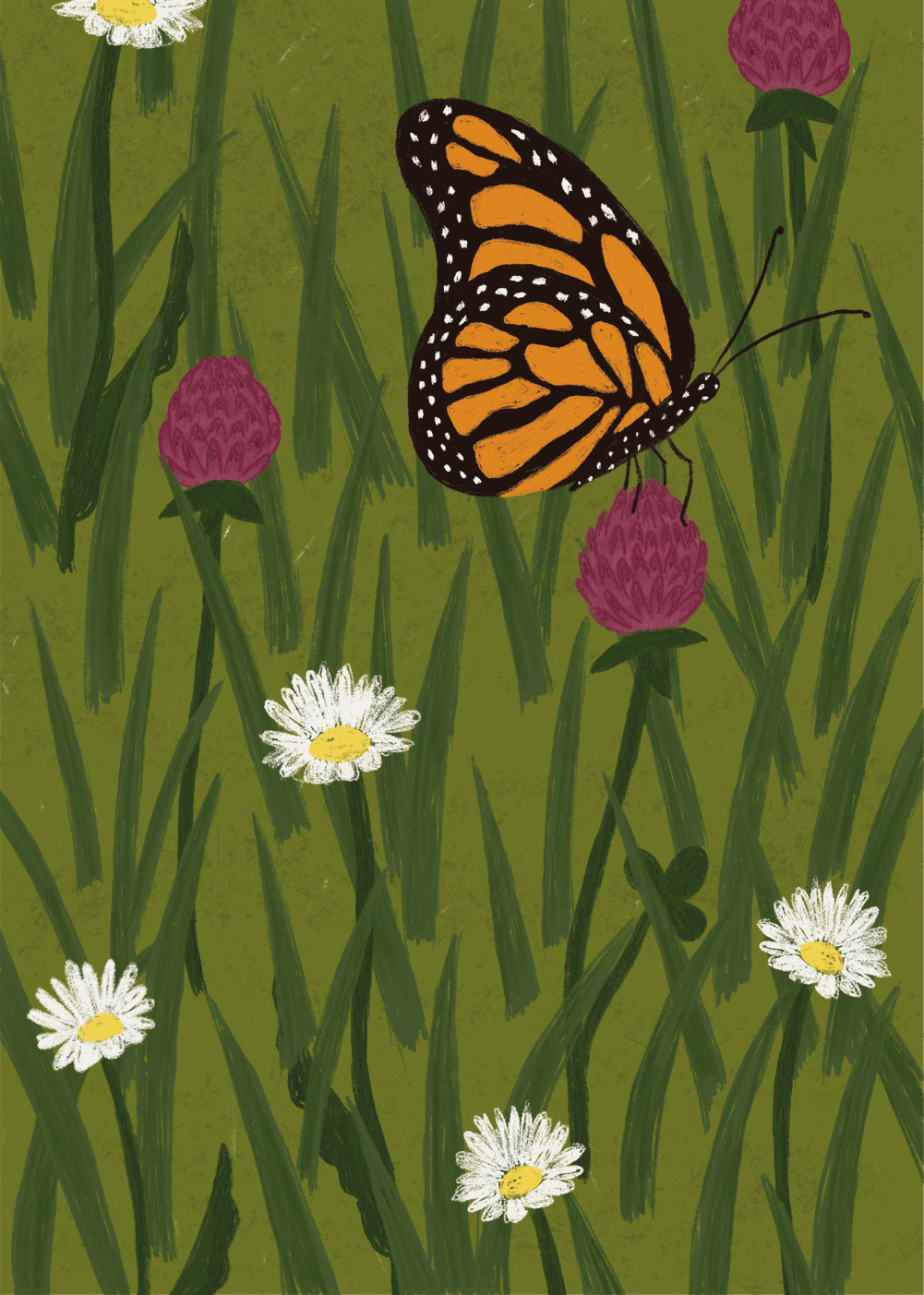 7. Where did you study?
I went to Sheffield to study Law! After two years I thought "hell no, I'm not doing this for the rest of my life" and dropped out. I worked in a couple of account handling and marketing jobs before doing an apprenticeship in graphic design with an independent company called Voca Voca. It was perfect for me, I simultaneously worked in a junior design role for an educational publisher and studied towards my graphic design qualification.
8. Where do you see yourself in five years?
I'd like to be running my own illustration studio in a similar vein to people like Jane Foster, Louise Lockhart and Ingela P Arrhenius. They are their own brand and have a unique and consistent voice/style which eschews trends and it's applied to so many different areas. I'd like to see my illustrations in books, packaging, stationery and textiles.
9. What about in ten?
More of the same but maybe with a shop as well. I'd definitely like to be in a teaching role as well, perhaps as a guest lecturer or a mentor.
10. What do you hope to achieve with your art?
Have you ever bought a product purely because the colours or illustrations were so beautiful to look at?! Yeah, I'd like my work to elicit that feeling in someone!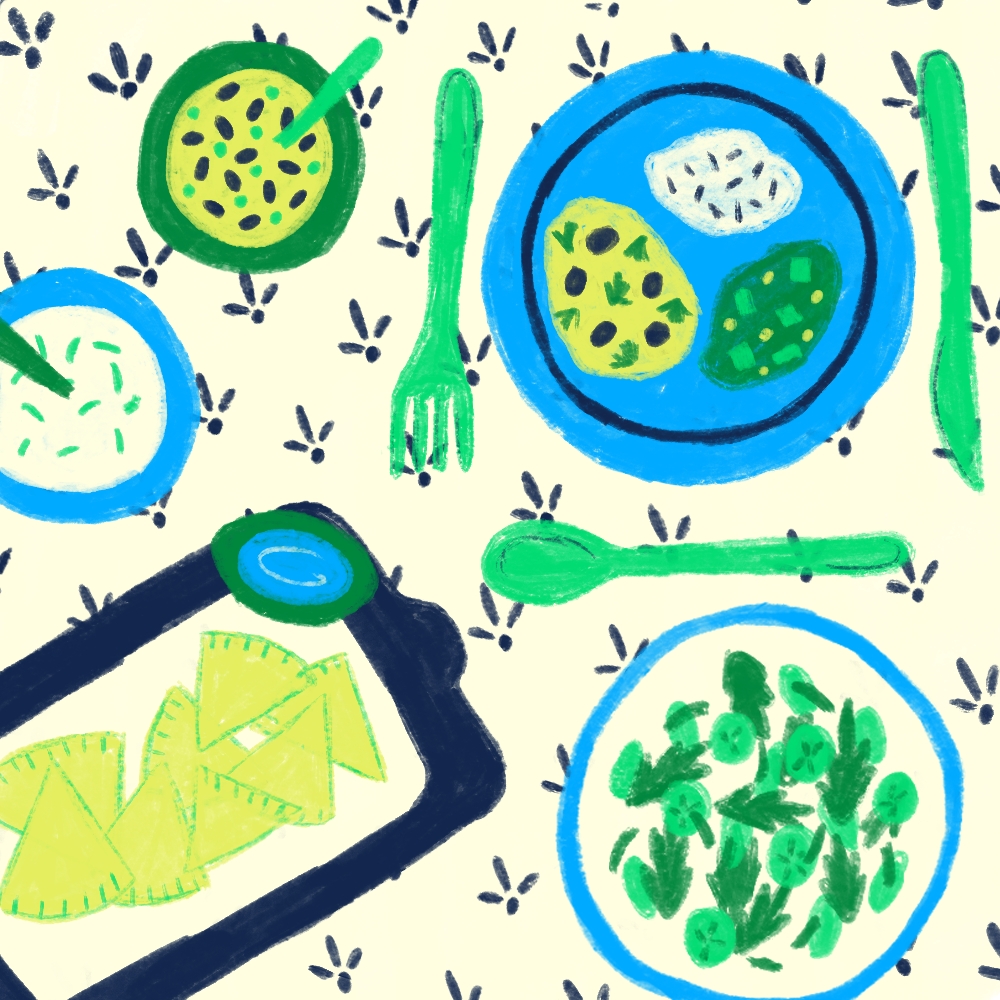 11. Now, tell us a little more about you as a person: what is your favourite food?
Right now, I can't get enough of big steaming bowls of lentil dal. There's something so comforting about the holy trinity that is ginger, chilli and garlic.
12. Favourite book?
I think it might be The Dead School by Patrick McCabe. It's so gloriously depressing. And on the other end of the scale, the Jeeves and Wooster stories by P.G. Wodehouse.
13. Favourite genre of music?
A friend described my music taste as "BBC Radio 6 Music".
14. What are your hobbies?
Being a graphic designer during the day and a freelance illustrator at night doesn't leave much time for anything else! I've neglected my sewing machine for so long, hopefully I can find the time soon to get back to making my own clothes. Especially now that I know how to create repeat patterns, I'd love to get my own fabric printed!
15. If you weren't an artist, what would you be?
I'd probably be stuck in my crappy old job looking at a million spreadsheets day in, day out.