Instagram:
@tai.pera
Facebook:
www.facebook.com/tai.pera.9
Behance:
www.behance.net/taipera
Linkedin:
www.linkedin.com/in/tai-pera
Website:
www.taipera.com
1. What's your story? Where are you from?
Pera in Italian means pear, so I always say that I'm a pear. I am a Taiwanese illustrator. I came back to Taiwan after graduation, worked in the agency for almost four years as an illustrator; from this year I'm a freelance illustrator. Major part of my works is for editorial illustration, children's books or commercial illustration.
2. Tell us about your aesthetic.
I have always liked the bright colors and messy images, patterns and strange shaped animals and person. But now I am learning to do something that I'd never do or trying to do different style.
3. What is your favourite medium and why?
I usually use pencil and sketch on translucent sketch paper, and color on Photoshop.
4. What is your artistic process like?
My sketch is always complete, the line is very clear and clean, then scan into the computer to color on Photoshop; I always keep the lines of sketches, because I like the hand-painted lines. Translucent sketch paper is very important to me, I need to keep portraining until the lines I want.
5. Who and/or what inspires your work?
I like to read the children's books from different countries, to see different style and culture; the stories and the illustrations can inspire me a lot, because they always have unlimited imagination!
6. What role does art play in your life? How does it change the way you view the world?
Art is my work, always with my life; stay at home, painting, go to see the exhibition, to meet friends or travel… I think all of this is part of the art, it's how I live and all my life.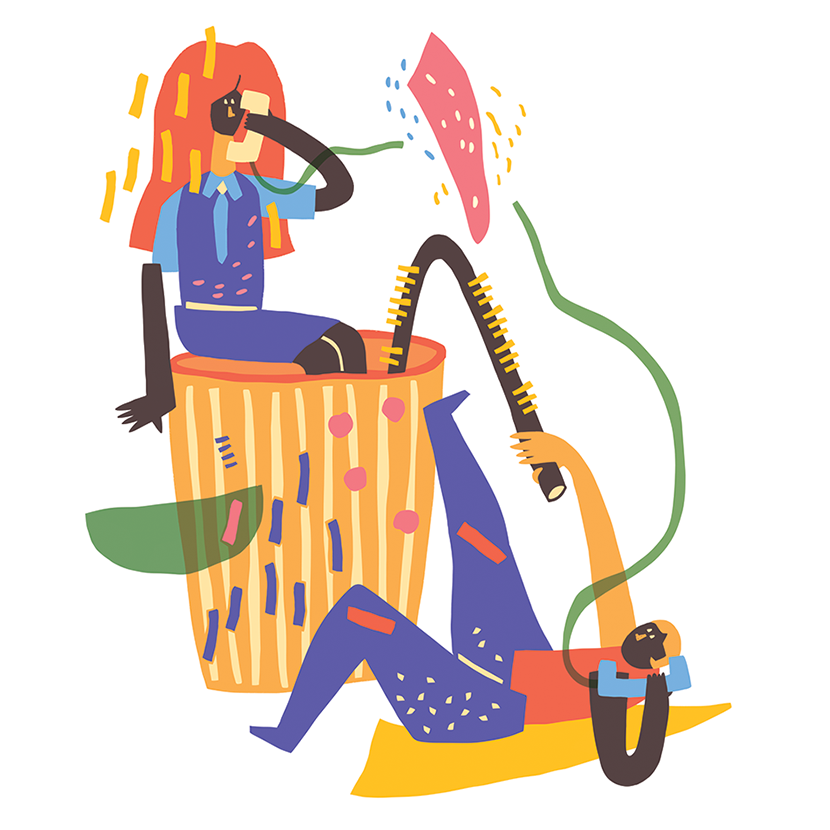 7. Where did you study?
One year in Florence for learning Italian, then I studied illustration from Istituto Europeo di Design (IED), Turin Italy and published illustration from MiMaster, Milan Italy.
8. Where do you see yourself in five years?
In five years, I hope that I'll have a studio with a large window for nature! Maybe in front of the forest, mountain or sea. (But in a region without typhoons!) I also wish that after five years I can learn how to take control of time, it is really difficult for me!
9. What about in ten?
In ten years, I hope still to live happy and healthy, and still continue to create just like now! I don't want to do too many plans for future, the plan can't keep up with the change, so just happy and healthy.
10. What do you hope to achieve with your art?
I hope that my work can make people happy!
11. Now, tell us a little more about you as a person: what is your favourite food?
Taiwanese street food and Italian ice cream! I love gelato!
12. Favourite book?
Last month, I read a reasoning novel call "Trust Your Eyes", the author is Linwood Barclay. Can't stop when I began, there are more than 500 pages I finished reading in two days. Really really like it!
13. Favourite genre of music?
I do not particularly like any type of music, completely depends on the mood.
14. What are your hobbies?
I like travel, seeing old houses and old streets, or just lying on the couch and do nothing.
15. If you weren't an artist, what would you be?
I would like to be an ice-cream man, make ice cream and own my ice cream shop! That would be great!