Instagram:
@talamaskanka
Website:
www.talamaskanka.com
1. What's your story? Where are you from?
I'm self-taught paper artist from Russia. My name is Marina, artist's nick-name is Talamaska and I live happily together with my husband in a tiny flat not far away from the centre of Moscow.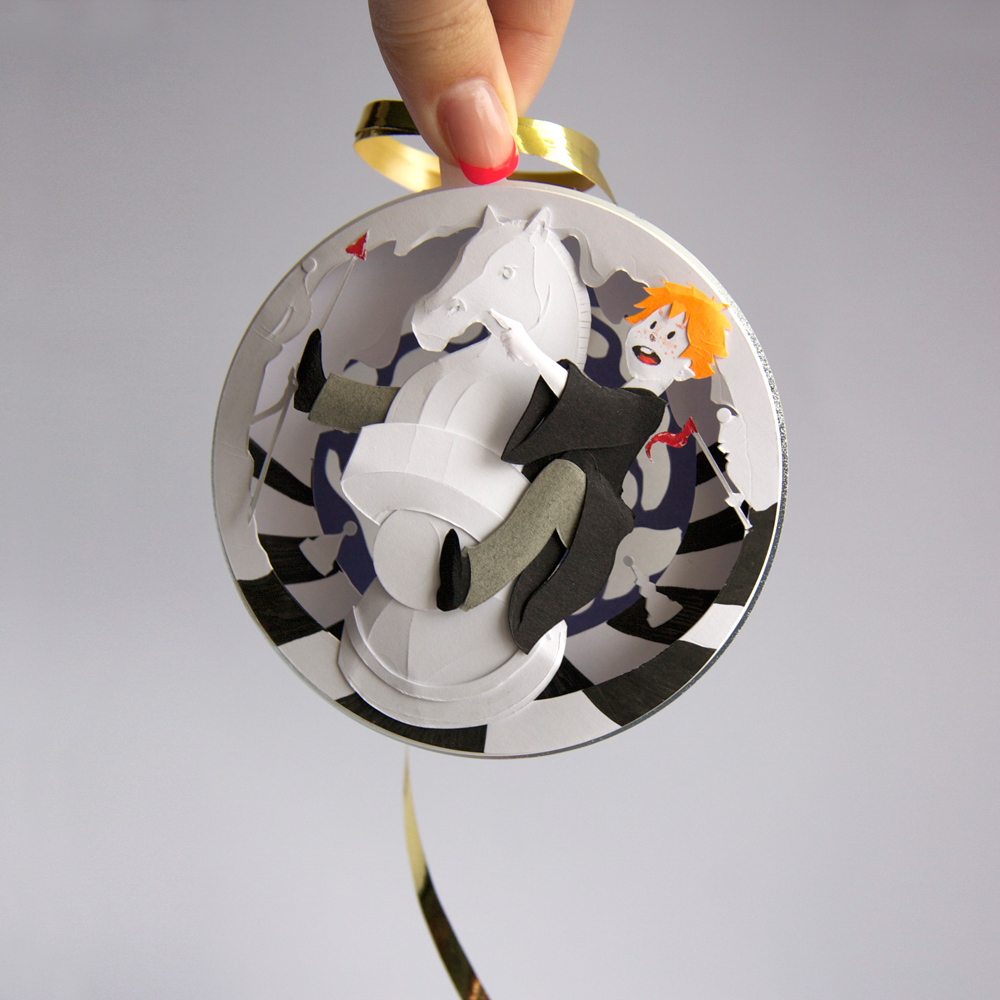 2. Tell us about your aesthetic.
I like using white papers as the basis with some colors adding to details. But I'm always open for new visual experiments and I'm constantly in the process of developing my approaches so I can break my own rules from time to time though the color and compositional balance is obligatory for my artworks.
3. What is your favourite medium and why?
I usually use 270-300 g/m2 papers for my artworks in case I want to get 2,5 D affect as these papers are good at keeping the form . Besides sometimes I paint some characters' details with watercolors (like in Alice in Wonderland/Harry Potter series) and such a paper after absorving the water has no deformation. This is the same reason as I use white glue for my work.
4. What is your artistic process like?
Of course the idea comes first. Final artwork's format/dimentions that's what I pay my attention to from the very beginning. Then I make sketch the same size my piece is going to be and do my best to think over every technical detail I should keep in mind at this stage. After I have transfered the sketch to the paper I start cutting it layer by layer, detail by detail. Gluing is the final stage)
5. Who and/or what inspires your work?
Any new information I learn is a great inspiration to me no matter where it comes from: new music, film, taste, theatre play , artworks of another artists or just a nature change - I consider every single moment that happens to me as an apportunity to improve my imagination and recreate it in paper in my own way.
6. What role does art play in your life? How does it change the way you view the world?
Art is a great sourse of energy in my life, it gives me hope and desire to move forward. Besides I think art gives us great apportunities for an nonverbal global communication free of borders, politics and prejudices.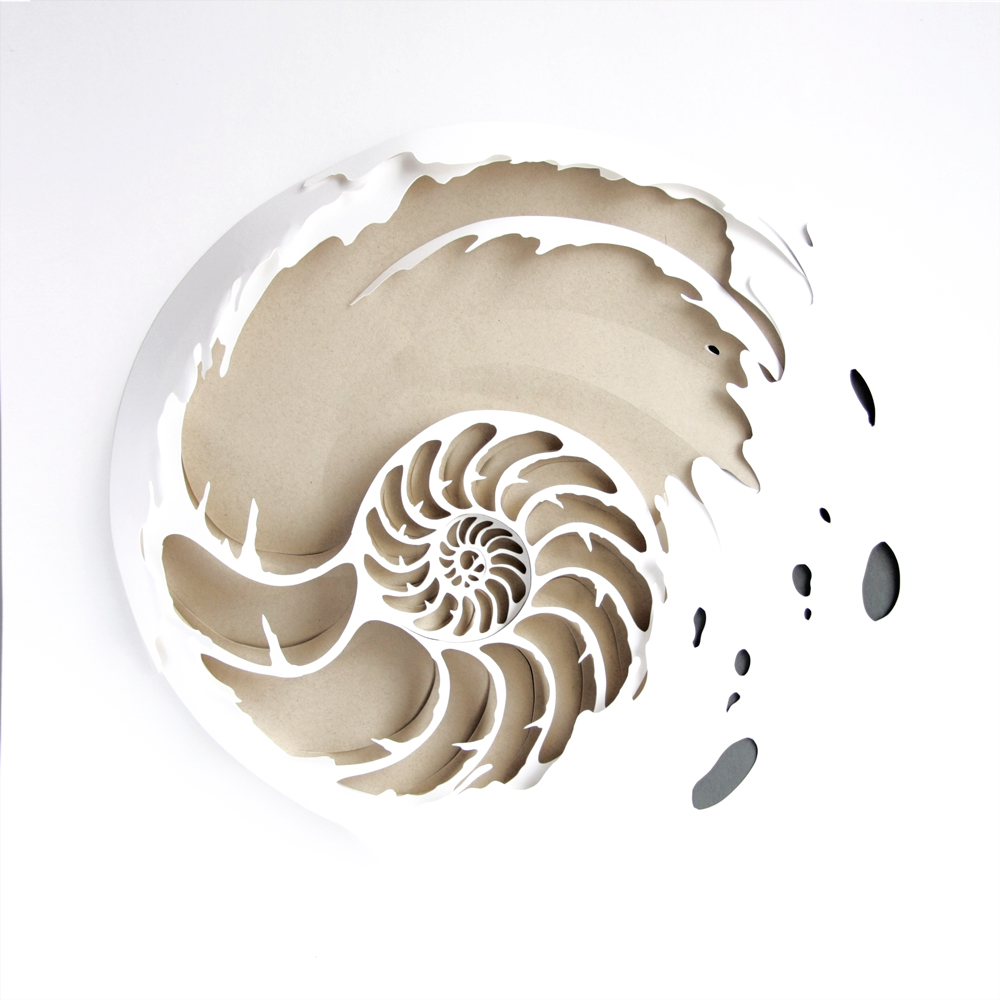 7. Where did you study?
I have two higher degrees: one in foreign languages, the second one in graphic design (High School of Art and Design in Moscow)
8. Where do you see yourself in five years? Working in an agency?
I'd like to have my own studio of paper art and work together with the team of professionals there developing new ways of design and production.
9. What about in ten?
to have my studios in different countries, perhaps)) Let's dream big))
10. What do you hope to achieve with your art?
Each time a create a piece I do it with warm feelings and if the viewer gets the same feelings from my art - I'm happy). If my art can inspire another person to give it a try to create - I 've succeded as this is not about ambitions but about a creative energy that makes the world become a better place.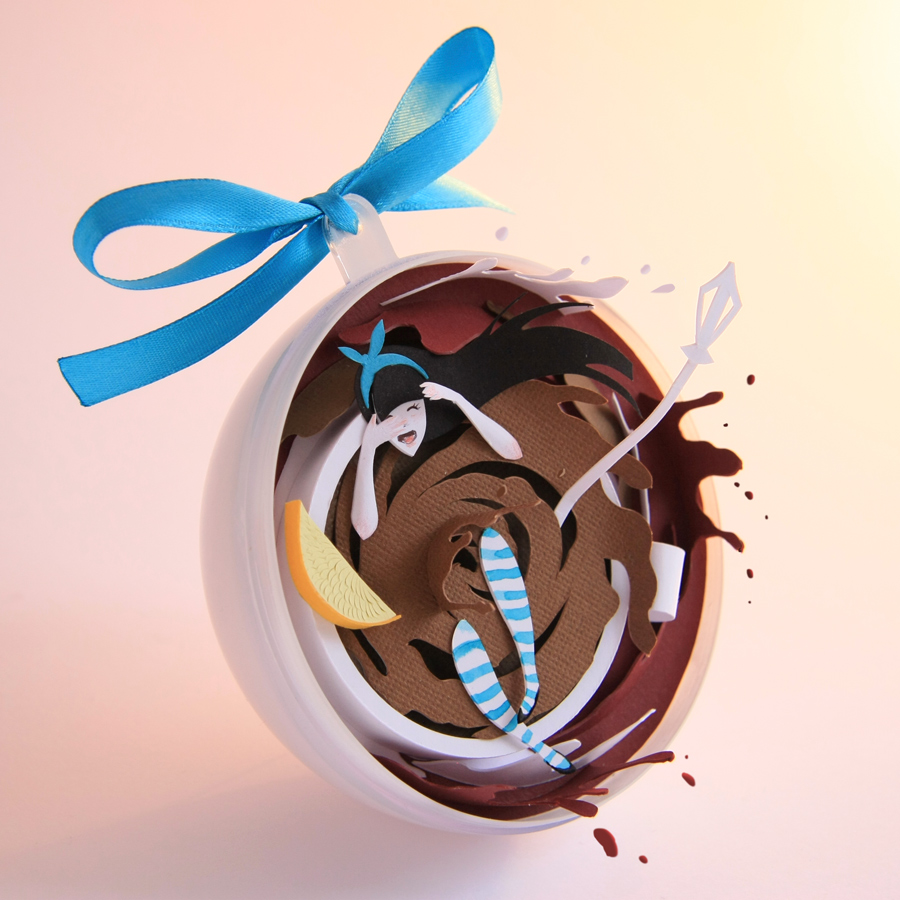 11. Now, tell us a little more about you as a person: what is your favourite food?
According to my food choice I'd have been born in Asia as I prefer everything I have to eat with chopsticks. In love with rice since my childhood)) and ice-cream! Is there a rice ice-cream I wonder? I'd become the happiest person in the world when I try it))
12. Favourite book?
"The house in which..." by Mariam Petrosyan, "Alice in Wonderland" by L.Carrol, the fantasy novels by A. Sapkowski and by T.Pratchett (witches series especially)
13. Favourite genre of music?
I'm all music lover and I usually choose the music to my mood, but most of all I enjoy Japanese, American,Russian hard-rock and Korean indie-rock.
14. What are your hobbies?
Illustration and photography.
15. If you weren't an artist, what would you be?
An illustrator or a writer - they say I have the talent for both. Or at least I could be a teacher of two foreign languages))