Instagram:
@tali_bayer
1.What's your story? Where are you from?
I grew up in the south of Germany. After graduating in fashion design, I moved to Leipzig, originally to apply at the Academy of Fine Arts. Even though I never applied, I've decided to stay here. Since then I've been living and working in Leipzig.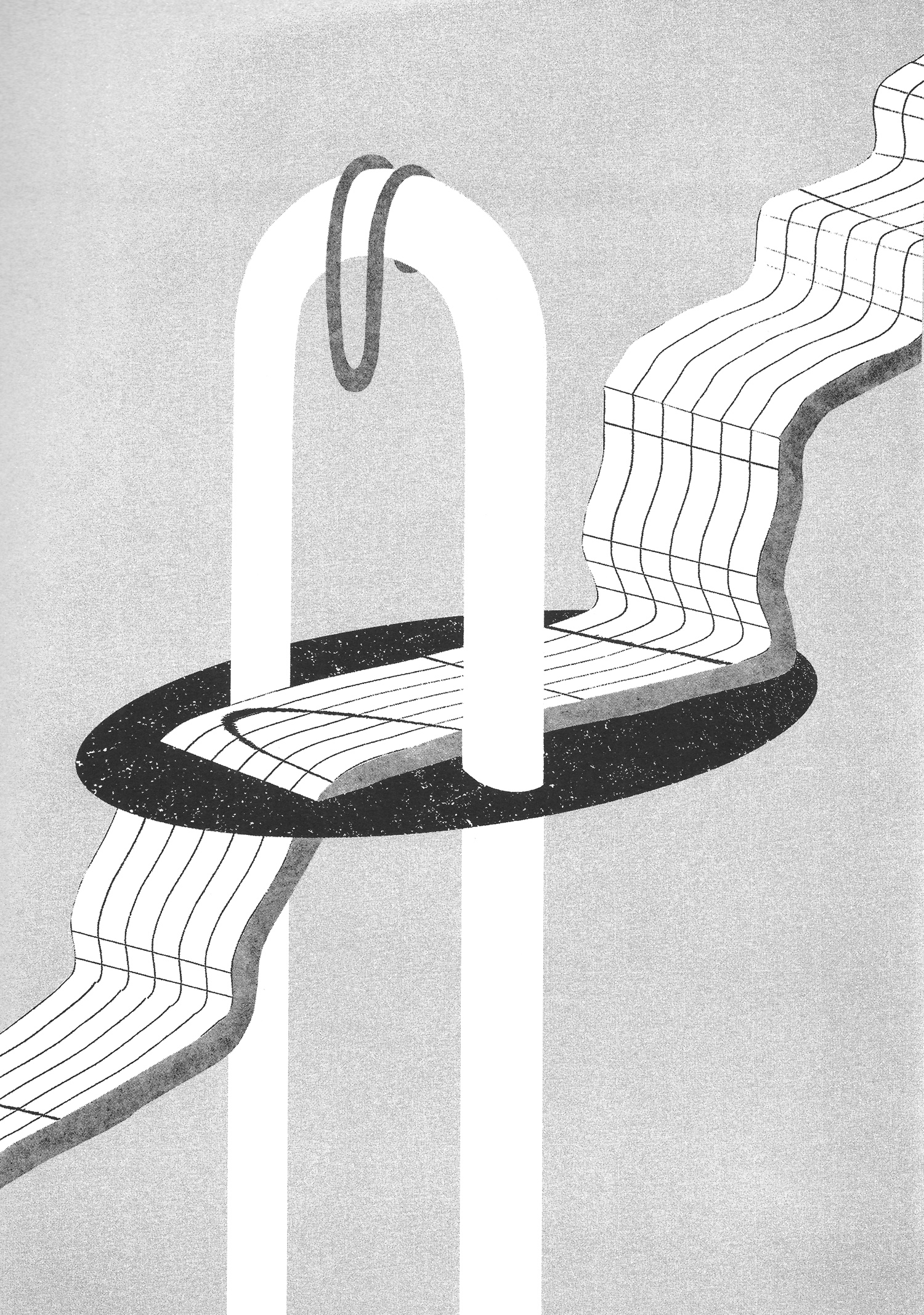 2. Tell us about your aesthetic.
Conveying certain moods by creating abstract sceneries with the use of architectural objects, reduction and organic shapes is the heart of my work. Most of my artworks are monochrome and give the impression of an uninhabited space caught in a snapshot.
3. What is your favourite medium and why?
I would say it´s paper. There are so many options, you can do almost anything with paper. Printing, drawing, tracing structures, creating cutouts. Besides that, I am also interested in printing techniques, Risography is my preferred printing method; it not only works very well with my aesthetics, but also helps completing it.
4. What is your artistic process like?
It depends on what I am working on, but normally I start with simple sketches and cutouts. Collages, drawings and scans are the technical basis of my works. Therefore, I create patterns and surfaces using micro-sampling. My process combines analog and digital work methods.
5. Who and/or what inspires your work?
My main influences are architecture, shapes and plants, but i am also fascinated by surfaces and structures. I love it when organic figures cross the well-structured and static appearance of architecture.
6. What role does art play in your life? How does it change the way you view the world?
I am interested in all kinds of art and I would say it plays a quite big role in my life. It inspires me and gives me new energy. Art gives me the chance to create something on paper I wouldn't be able to built in real life.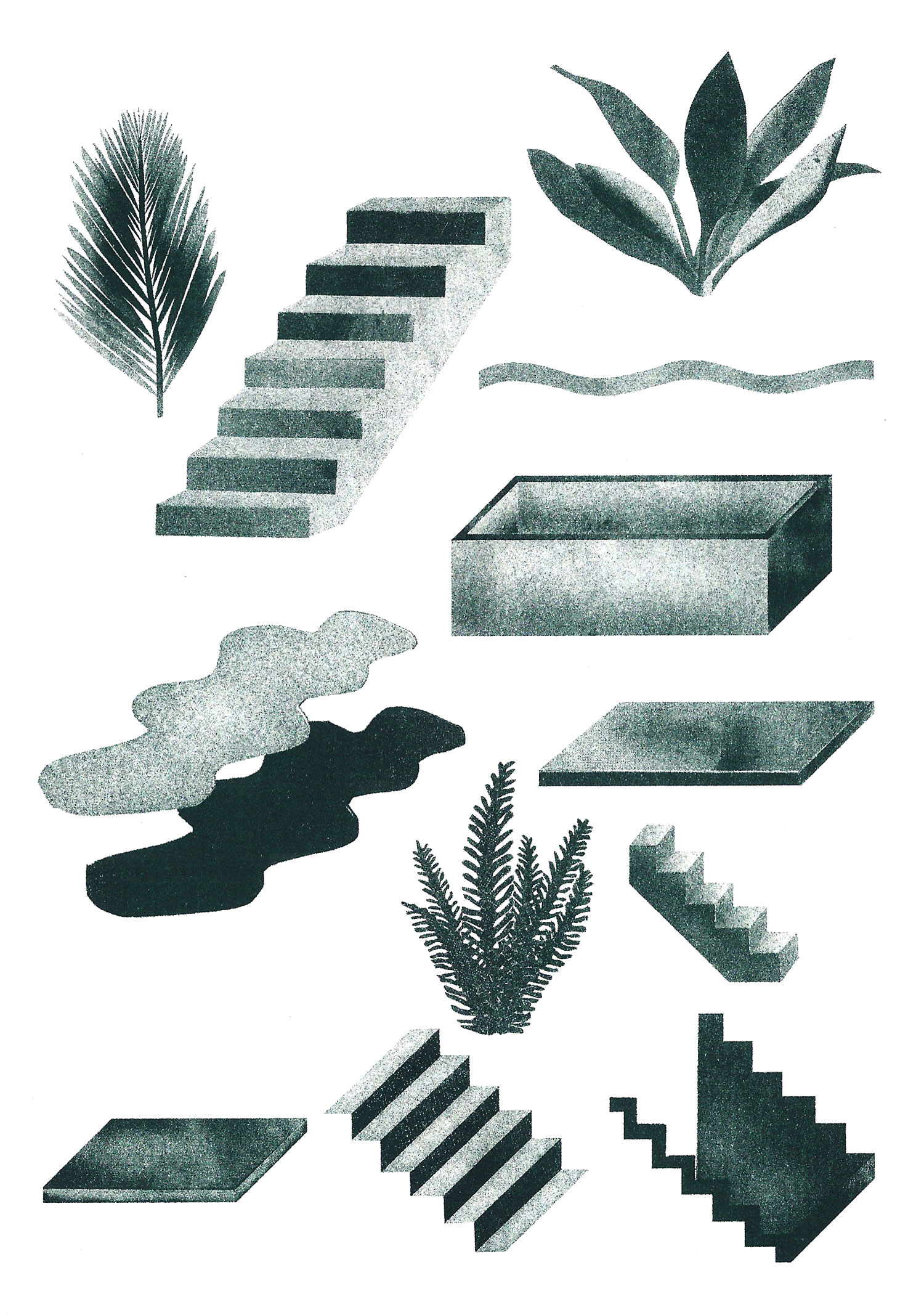 7. Where did you study?
At the School of Design in Pforzheim.
8. Where do you see yourself in five years? Working in an agency?
I don´t want to have a fixed idea of that, it would probably limit me. To me its important to stay focused but not to lose the fun part and my creative freedom. I just hope I still will be able to do what I am doing now and travel more often.
9. What about in ten?
I haven't thought that far ahead to be honest.
10. What do you hope to achieve with your art?
I hope to constantly discover new things, travel and meet new people through my art.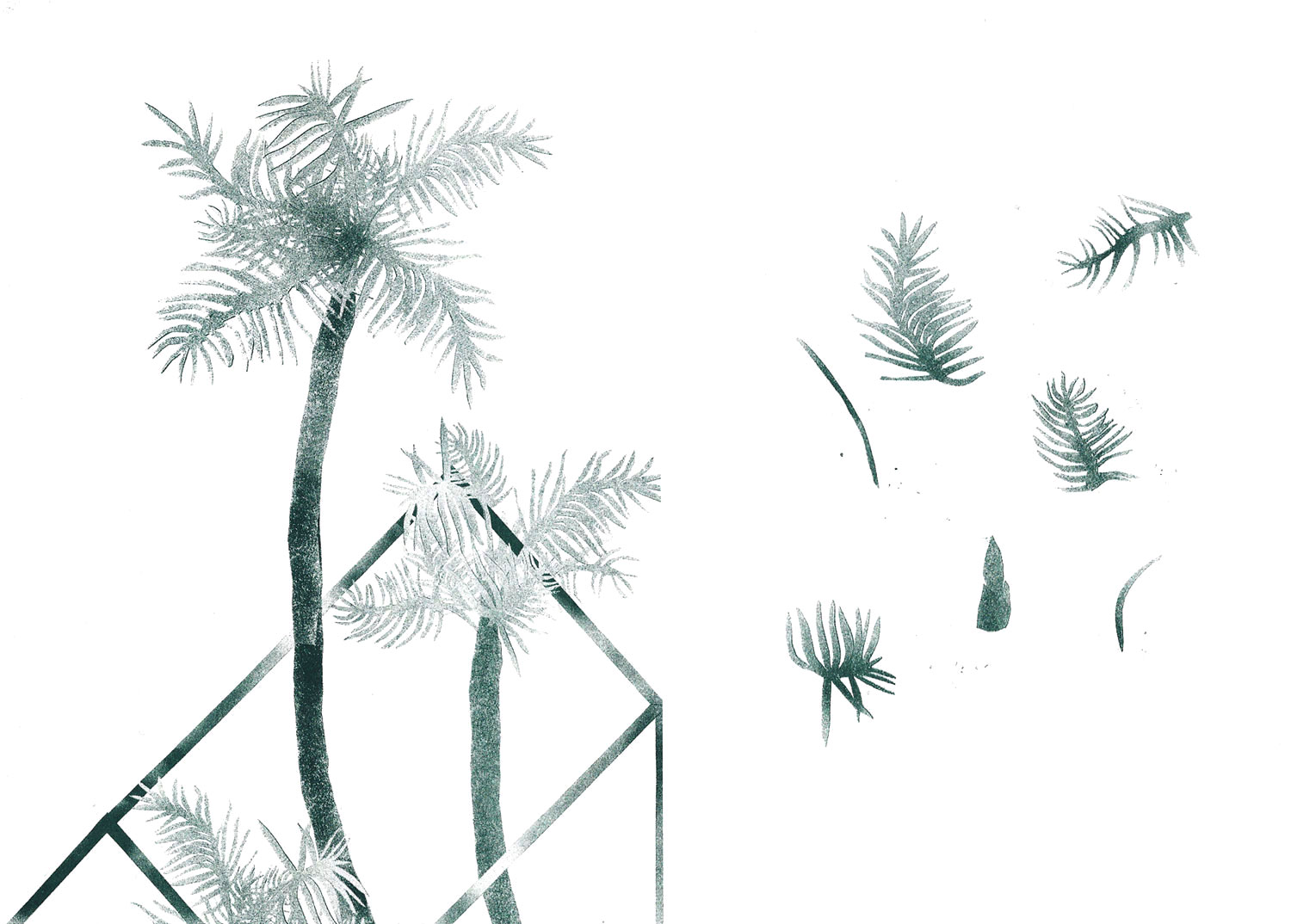 11. Now, tell us a little more about you as a person: what is your favourite food?
It´s very hard to come up with just one, but if I had to pick my favorites, I would go for asparagus risotto, oven-roasted vegetables, and lemon cake.
12. Favourite book?
I really enjoy topic-based books, myths, comics/graphic novels, some fictional short stories and (mostly older) suspense books with a twist. I am not very into love stories. For instance, there is a 1-Euro bookstore where I go to every now and then. Browsing through their books is great, there you can find classical authors, as well as beautiful how-to books from the 70ies.
13. Favourite genre of music?
There is no genre I like the most. Eclectic, experimental electronic music, Jazz, Ambient, Funk, Soul, House… It totally depends on my mood. Though I love discovering new music.
14. What are your hobbies?
I think I don´t have a lot of hobbies. Most of them are either music or art related, for instance, seeing a concert, going to an exhibition, listening to music. I would say my hobbies and my work go hand in hand.
15. If you weren't an artist, what would you be?
I am very interested in archaeology and architecture. But as an artist I can just pick any topic I am interested in and turn it into a new project.