Instagram:
@tamar.dovrat
Pinterest:
@tamardovrat
Facebook:
www.facebook.com/tamardovratstudio
Website:
www.tamardovrat.com
1. What's your story? Where are you from?
I'm an Illustrator and Pattern designer from central Israel. I grew up in a small town in north-middle Israel. My father is an Architect and a painter and my mother has her hands on lots of creative stuff - she recently wrote a novel, teaches drama, yoga, takes great photographs and you will always find her studding something new! I have 2 brothers and a sister, and we always had a dog at our home. Growing up having my parents as an example - I was taught you can become whatever you choose to become, and you can always learn and develop more and more as you go. These days I live with my husband, our 2 boys and our cats, near Tel-Aviv. we have a small house with a beautiful garden, that we love!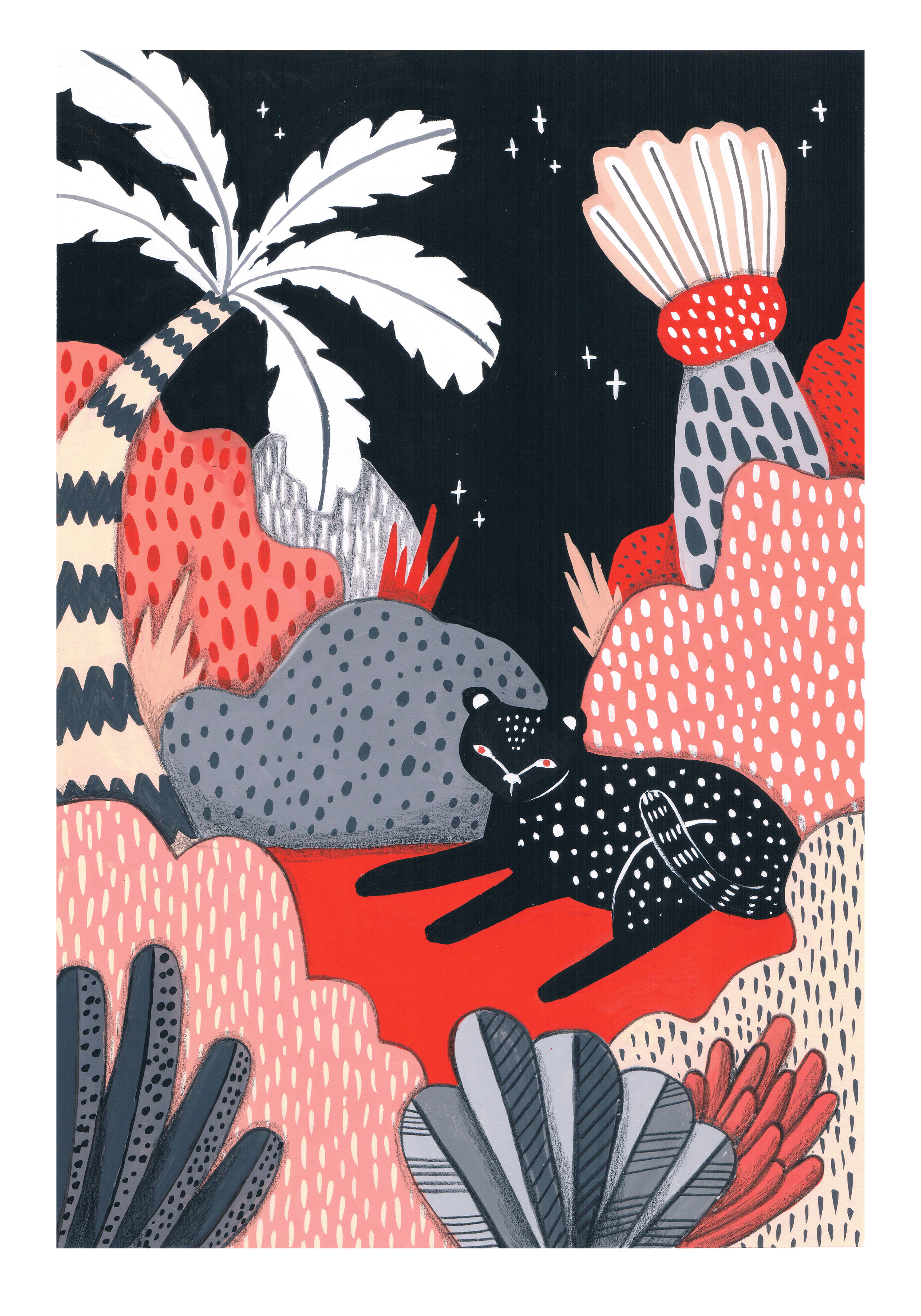 2. Tell us about your aesthetic.
Decorative and Naturalistic with simple shapes, gentle lines, usually lots of details from different textures and patterns.
3. What is your favourite medium and why?
At the moment - gouache, crayons and colored pencils. But it changes with time and project type. I enjoy markers, pens, linocut and screen printing as well. On big projects, I use black to draw the illustration and then scan and use Adobe Photoshop / Illustrator for creating my own brushes, compositions, repeat patterns, and coloring. Exploring new methods and experimenting new techniques is a big part of my process and my enjoyment of doing what I love.
4. What is your artistic process like?
It usually begins with an idea for a theme or an object I wish to paint. For large scale project and pattern collections, I research, create a mood board and choose the color scheme before sitting down to paint. Lately I've been trying to work in a more intuitive approach, not over thinking things... I like it!
5. Who and/or what inspires your work?
I'm inspired by nature and by things that surrounds my daily life. It can be a flower I saw while strolling with the baby or a vintage object I found at my parents house. I love Japanese art, and also admire the works of Cezanne, Matisse, Caravaggio, Uglow, Schiele, Muchaand many more.
6. What role does art play in your life? How does it change the way you view the world?
Art has always been part of my life. Growing up in an artistic home, I remember being dragged around art museums since I was little. My father used to have one of those watercolor travelers kits and we used to paint together wherever we got to. I never had any doubt about taking an artistic path but the decision to study art became certain about a decade ago when I was 23 and visited a relative in London. I then saw a painting called "Snake" by Euan Uglow, and I knew this is what I want to do, to paint.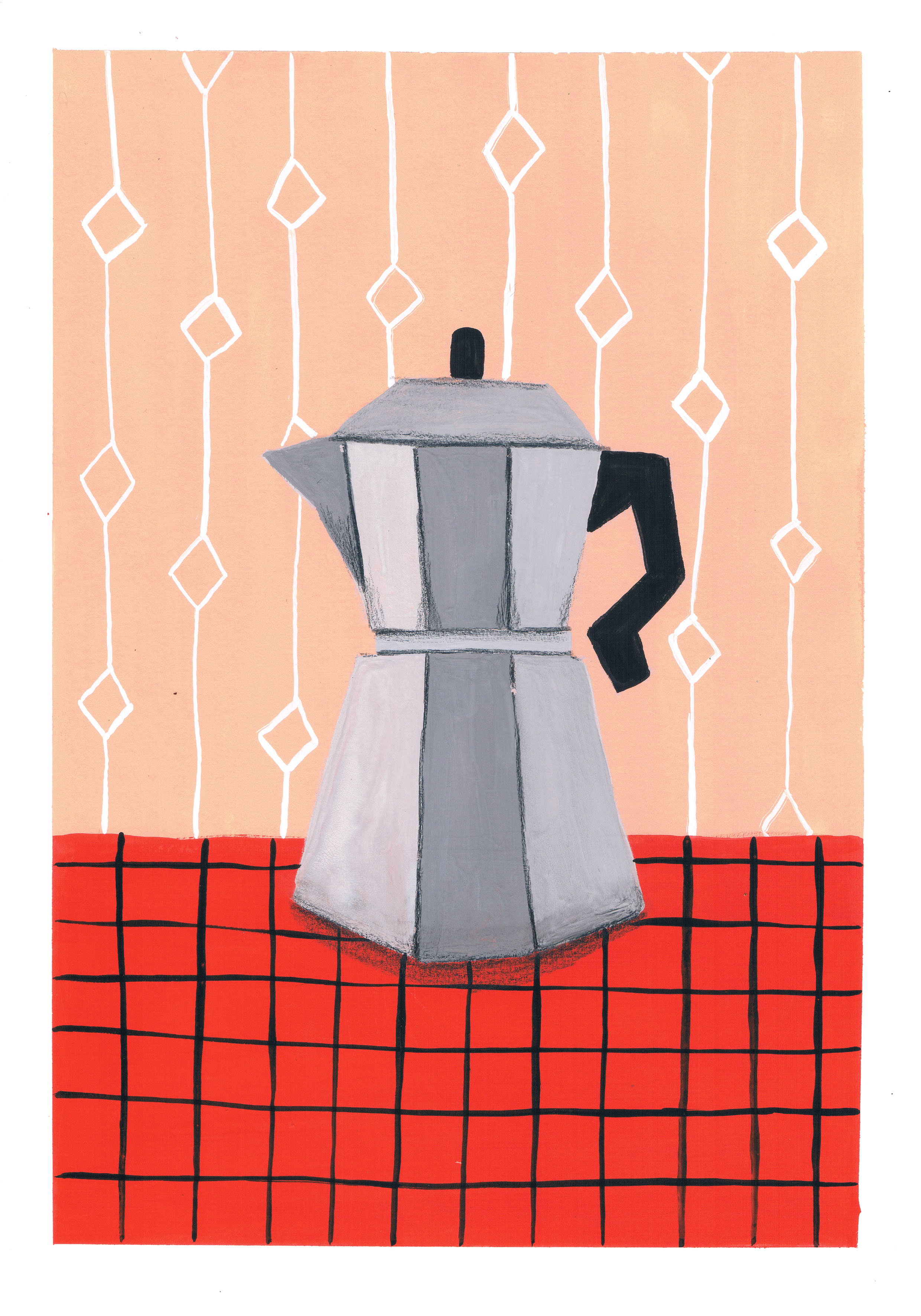 7. Where did you study?
Shenkar College of Engineering and Design - where I studied in the Visual Communication department - majoring in Illustration.
8. Where do you see yourself in five years?
I miss traveling the world. I wish to establish my creative business in a way that will allow me to keep on working while traveling with my family.
9. What about in ten?
In our beautiful home somewhere between the jungle and the sea, creating and working my own brand. spending time with my family.
10. What do you hope to achieve with your art?
I hope to make people happy, to surround them with things they love and find inspiring.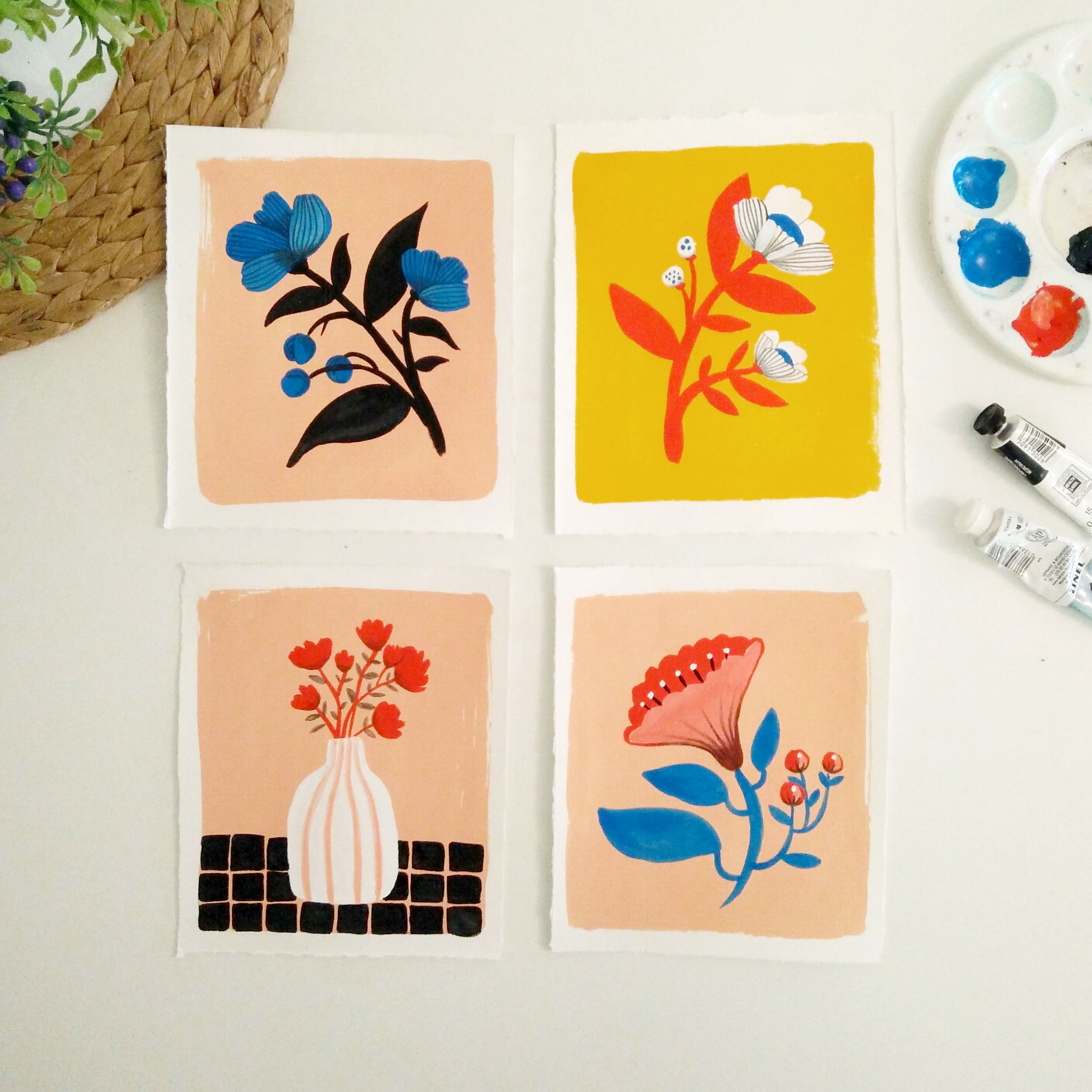 11. Now, tell us a little more about you as a person: what is your favourite food?
I start my day with a fresh macchinetta and 3 Petit-Beurre (that's my real addiction!). I try to eat as vegan as I can but I'm still not strong enough and I sin outside... I love pasta. and chocolate...
12. Favourite book?
Unfortunately, I don't have much time to read these days... But one of my favourites is "The Kites" by Romain Gary.
13. Favourite genre of music?
Rock with some Electro touches... Radiohead, blur (everything Damon Albarn creates), London Grammar, The Knife and some Israeli bands like Minimal Compact.
14. What are your hobbies?
Everything crafty! I even used to teach crafts! Between raising my boys, home and work I don't have much time left... but I love knitting, embroidery, weaving, sawing etc.
15. If you weren't an artist, what would you be?
I don't know... I'm not sure that's even possible... Maybe a philosopher :-0