Instagram:
@tanguyjestin
1. What's your story? Where are you from?
I am a freelance artist-illustrator and graphic designer. Parisian, born and raised in this city!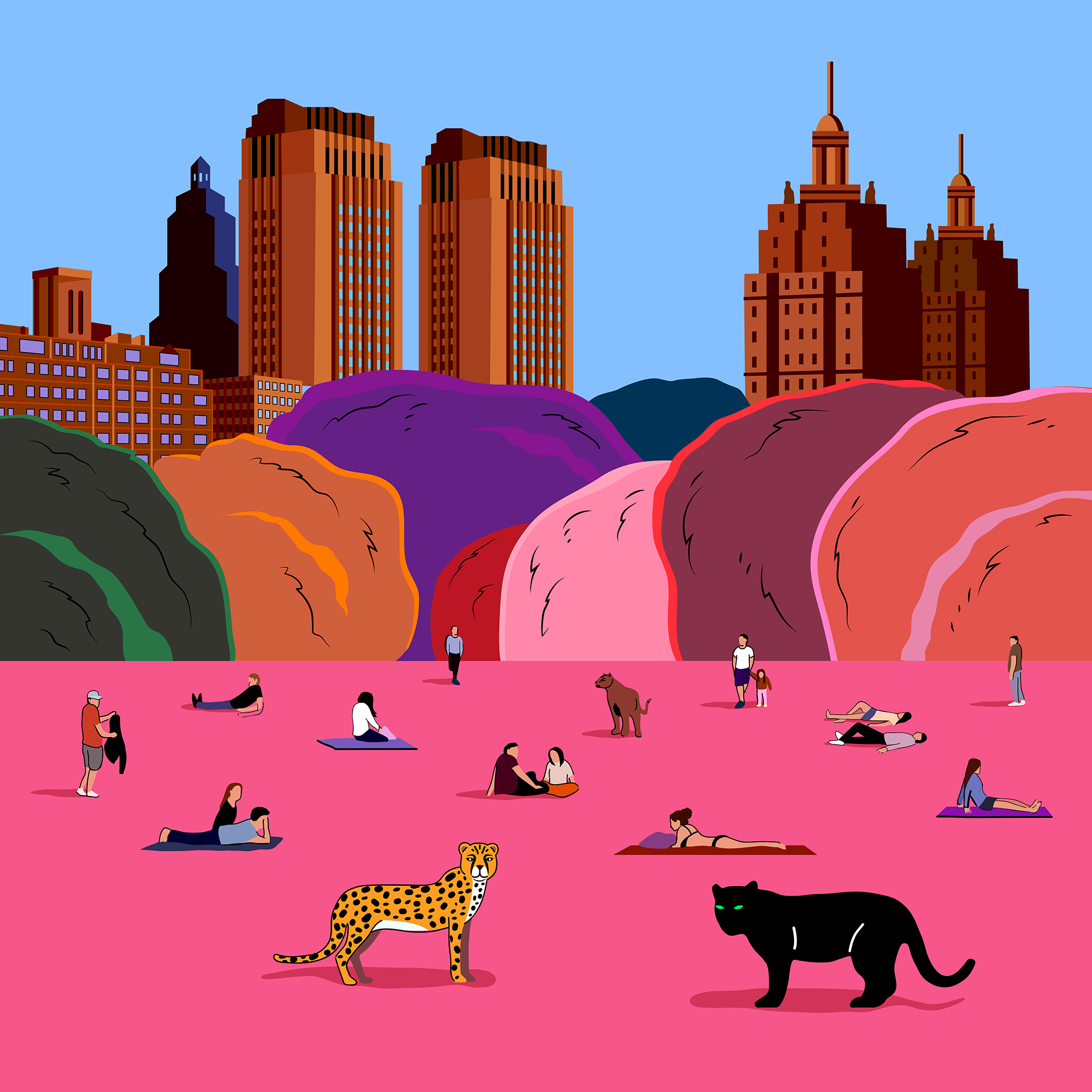 2. Tell us about your aesthetic.
I am known to have a very bold, vibrant, colorful style. My personal work focuses on key themes that are both actual and universal, such as love, loneliness, the relationship between man and nature and its biodiversity, as well as space exploration. I love the challenge of telling a short poetic and mysterious story in one visual. I like to build my visual as a second of peace and contemplation in this crushing giant ocean of pictures.
3. What is your favourite medium and why?
Most of my work is vector and made on Adobe Illustrator using a tablet. It allows me to modify my work and infinitely change it until I am quite satisfied with the composition and colors. It's also amazing to find perfect lines and shapes.
4. What is your artistic process like?
I am hand sketching a lot to put my ideas on paper, and look a lot for references online. Even though searching for an idea is the most difficult part of the job, I try not to overthink too much before starting creating. New ideas come when I am already into the creative process.
5. Who and/or what inspires your work?
My work is inspired by nature, movies, pop culture and social media but mostly by the many travels that I have done across Asia, Africa, Europe and America.
6. What role does art play in your life? How does it change the way you view the world?
It allows me to live from my passion. Creating reactions and emotions for people gives me a lot of satisfaction. It's like a life mission.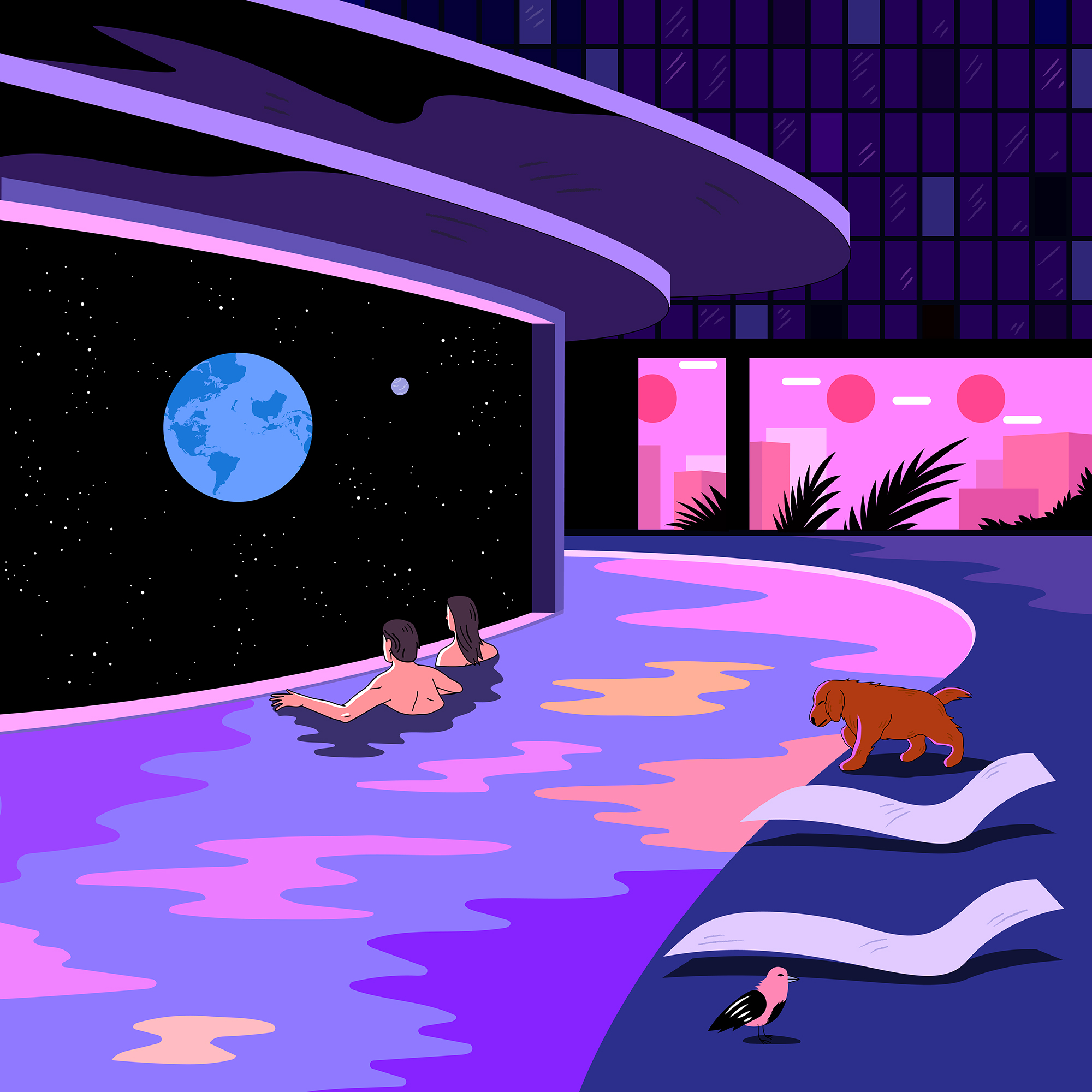 7. Where did you study?
I have a master from the Graphic design School of Paris (EPSAA). I had great teachers teaching us a strong academic base in drawing and painting before totally going on to the computer.
8. Where do you see yourself in five years?
Working freelance with a wide range of different clients and brands. I am also planning to move on to painting on canvas on the side, do exhibitions and sell cool items through my online shop.
9. What about in ten?
I guess it's gonna be very challenging to compete with robots.
10. What do you hope to achieve with your art?
I aim to enlarge my own universe and signature and share my personal vision with the world.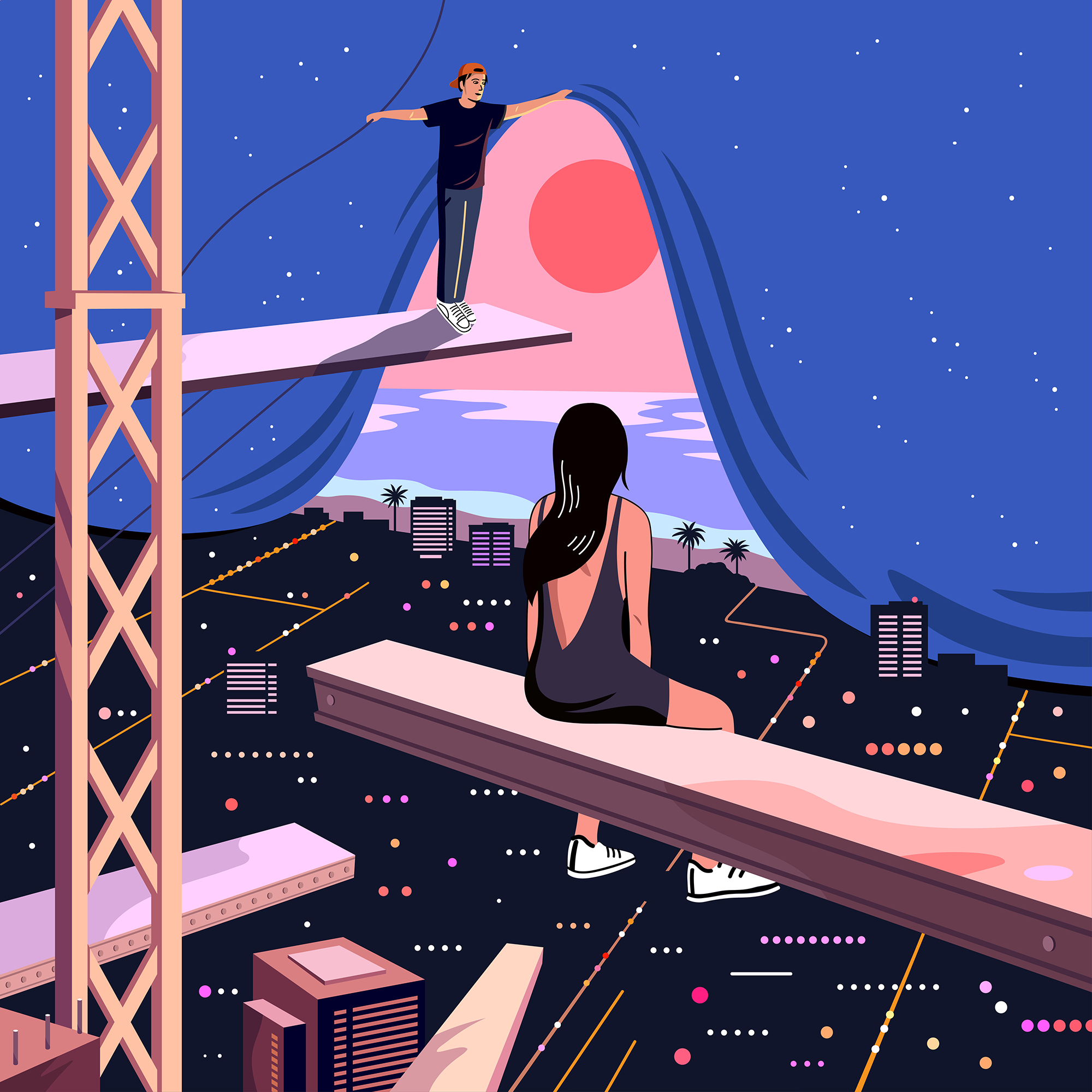 11. Now, tell us a little more about you as a person: what is your favourite food?
I like colorful food such as Asian food generally. I am also crazy about lasagna!
12. Favourite book?
- George Orwell's 1984 as a novel - Moebus's L'Incal as a comics - Katsuhiro Otomo's Akira as manga
13. Favourite genre of music?
Jazz, Funk, Hip-Hop, Soul for sure.
14. What are your hobbies?
Keyboard playing, travels, visiting museums and skiing.
15. If you weren't an artist, what would you be?
Aha, I never had a plan B!