Instagram: @taniagart
Website: www.taniagarcia.es
1. What's your story? Where are you from?
Hi! My name is Tania and I'm from Barcelona, a city that I love and where I feel so inspired. When I was a kid I really liked to draw and paint so my parents signed me up to an art school for kids. There I learned to draw, paint make ceramics and macrame. I made a lot of fun art projects for six years. But when I was a teenager, I stopped drawing. In my twenties, after studying a degree in Tourism I decided to retake my creative side and study Art and Design at Escola Massana, Barcelona University. I also learned applied arts such as ceramic lathe, enamels, Japanese lacquer, woodcut, engraving and interior design. Now I am a self-taught illustrator.
¡Hola! Me llamo Tania y soy de Barcelona, una ciudad que me encanta y donde me siento muy inspirada. Cuando era pequeña me gustaba mucho dibujar y pintar así que mis padres me apuntaron a una escuela de arte para niños. Allí aprendí a dibujar, pintar, hacer cerámica y macramé. Hice un montón de proyectos artísticos muy divertidos durante seis años. Pero cuando fui adolescente dejé de dibujar. En mis veinte, después de estudiar la carrera de Turismo, decidí retomar mi lado creativo y estudiar Arte y Diseño en la Escola Massana de Barcelona. También aprendí artes aplicadas como torno cerámico, esmalte, laca japonesa, xilografía, gravado y diseño de interiores. Ahora soy ilustradora autodidacta.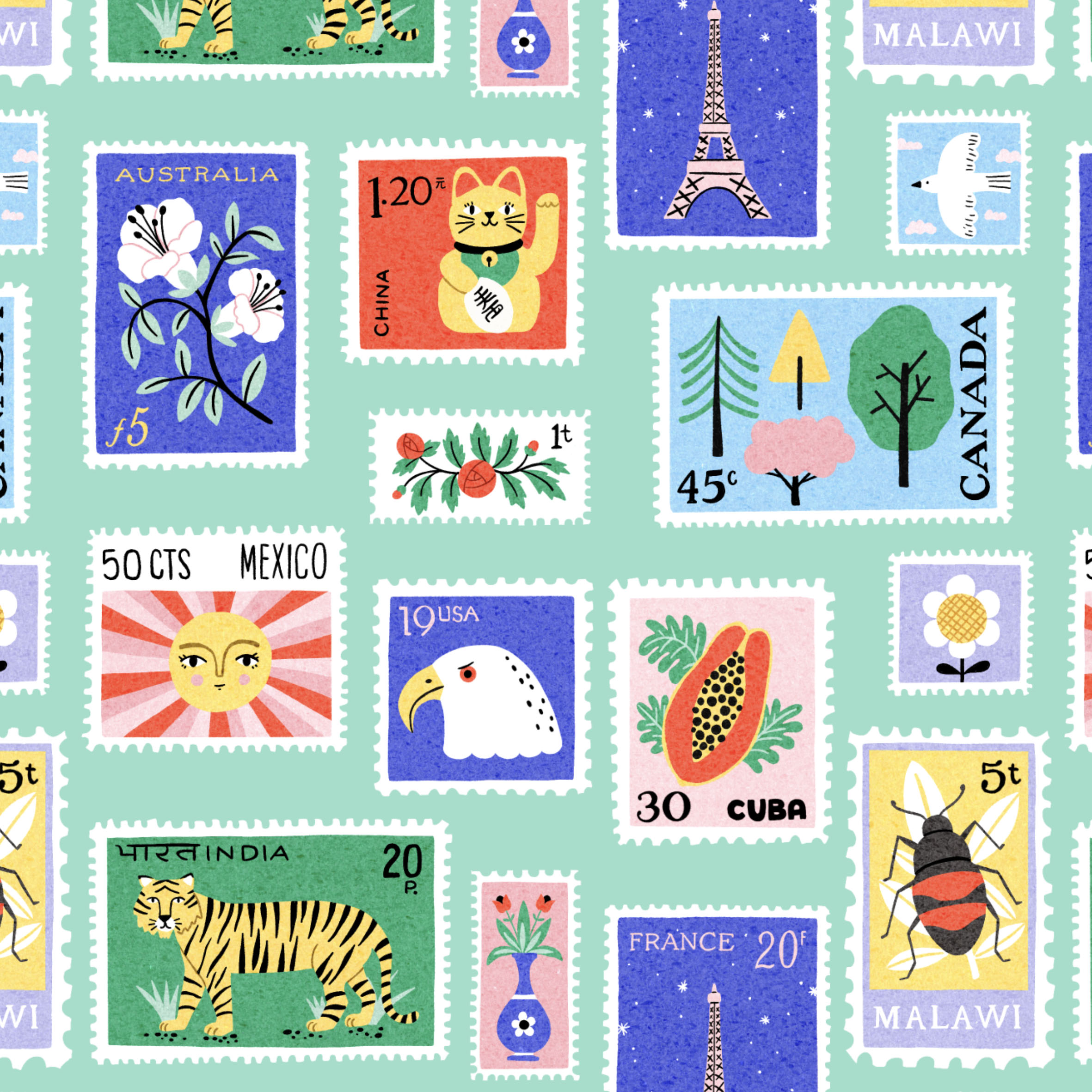 2. Tell us about your aesthetic.
Color is my obsession so I'm always experimenting with new color palettes. I try to get illustrations with clean finishes and organic textures. I would describe my style as happy, feminine, joyful, positive, colorful and fresh.
El color es mi obsesión así que siempre estoy experimentando con nuevas paletas de color. Intento que mis ilustraciones tengas acabados limpios y con texturas orgánicas. Podría describir mi estilo como feliz, femenino, alegre, positivo y fresco.
3. What is your favourite medium and why?
I used to paint with watercolors but lately I love to draw digitally, especially with my iPad. Digital illustration allows me to work with vibrant colour palettes and textures that I make myself with Indian ink. Another reason I work digitally is because publishers I work with prefer it that way.
Solía pintar mucho con acuarela, pero últimamente me encanta dibujar digitalmente, especialmente con mi IPad. La ilustración digital me permite trabajar con paletas de colores vibrantes y texturas orgánicas que hago yo misma con tinta china. Otra razón por la que trabajo digitalmente es porque los editores con los que suelo trabajar lo prefieren así.
4. What is your artistic process like?
I spend a lot of time researching the subject I have to illustrate. I always make a mood board and then I start to sketch different ideas. Finally, I choose a palette and then I can start adding color and details, which is my favorite part.
Paso bastante tiempo buscando información sobre el tema del que tengo que ilustrar. Siempre hago un mood board o panel de inspiración y entonces empiezo a esbozar diferentes ideas. Finalmente, escojo una paleta y entonces ya puedo empezar a añadir el color y los detalles, que es mi parte favorita.
5. Who and/or what inspires your work?
I get inspiration by trips, movies, friends, fashion, my city, vintage stuff, everyday situations and everything that makes me feel joyful. My major influence is the Mid-Century illustration style. Mary Blair, Charley Harper, Miroslav Sasek or Eric Carle are some of the illustrators I admire the most from that time. I really like the way they use textures, patterns and vibrant colours. Nature is also a great influence on my work so I love being surrounded by plants and flowers.
Me inspiro en viajes, películas, amigos, la moda, mi ciudad, las cosas vintage, las situaciones cotidianas y todo aquello que me hace sentir alegría. Mi mayor influencia es el estilo de ilustración de mediados de siglo. Mary Blair, Charley Harper, Miroslav Sasek o Eric Carle son algunos de los ilustradores que más admiro de esa época. Me encanta como usan las texturas, los patrones y los colores vibrantes. La naturaleza es otra gran fuente de inspiración en mi trabajo así que me encanta estar rodeada de plantas y flores.
6. What role does art play in your life? How does it change the way you view the world?
Art is one of the most important things in my life. I have always been surrounded by art and that has made me very happy. I can't imagine the world without art, it wouldn't make sense to me.
El arte es una de las cosas más importantes en mi vida. Siempre he estado rodeada de arte y eso me ha hecho muy feliz. No puedo imaginar el mundo sin arte, no tendría sentido para mí.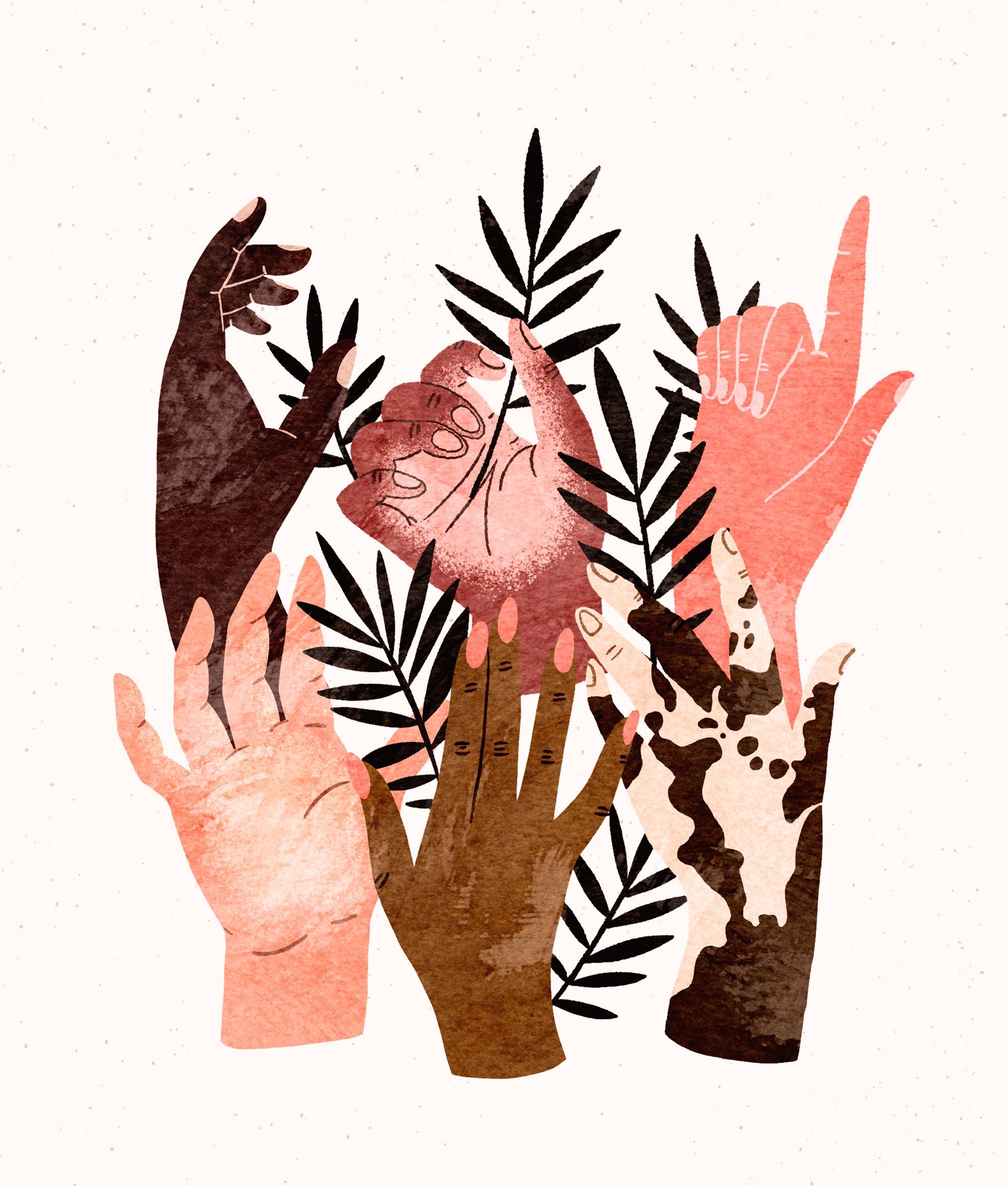 7. Where did you study?
I studied Arts and Design at Escola Massana, Barcelona University, a school with more than 80 years' experience in the visual arts and design. This degree is the integration of three disciplines in a single qualification: applied arts, visual arts and design.
Estudié el grado de Arte y Diseño en la Escola Massana, de la Universitat Autònoma de Barcelona, una escuela con más de 80 años de experiencia en las artes visuales y el diseño. El grado es la integración de tres disciplinas: artes aplicadas, artes visuales y diseño.
8. Where do you see yourself in five years?
In five years, I want to improve my skills as an illustrator, learn other artistic disciplines such as ceramics and work with my dream companies. I would like to continue teaching classes that help people develop their creativity.
En cinco años, quiero mejorar mis habilidades como ilustradora, aprender otras disciplinas artísticas como la cerámica y colaborar con las empresas de mis sueños. Me gustaría seguir impartiendo clases que ayuden a la gente a desarrollar su creatividad.
9. What about in ten?
I would like to have a great experience in art and illustration, but still continue to learn and improve every day. Maybe in a studio with more natural light close to nature.
Me gustaría tener una gran experiencia en arte e ilustración, pero seguir aprendiendo y mejorando cada día. Quizás en un estudio con más luz natural y cerca de la naturaleza.
10. What do you hope to achieve with your art?
I would like to inspire people through my classes and make them a little happier with my illustrations.
Me gustaría inspirar a la gente a través de mis clases y hacerles un poco más feliz con mis ilustraciones.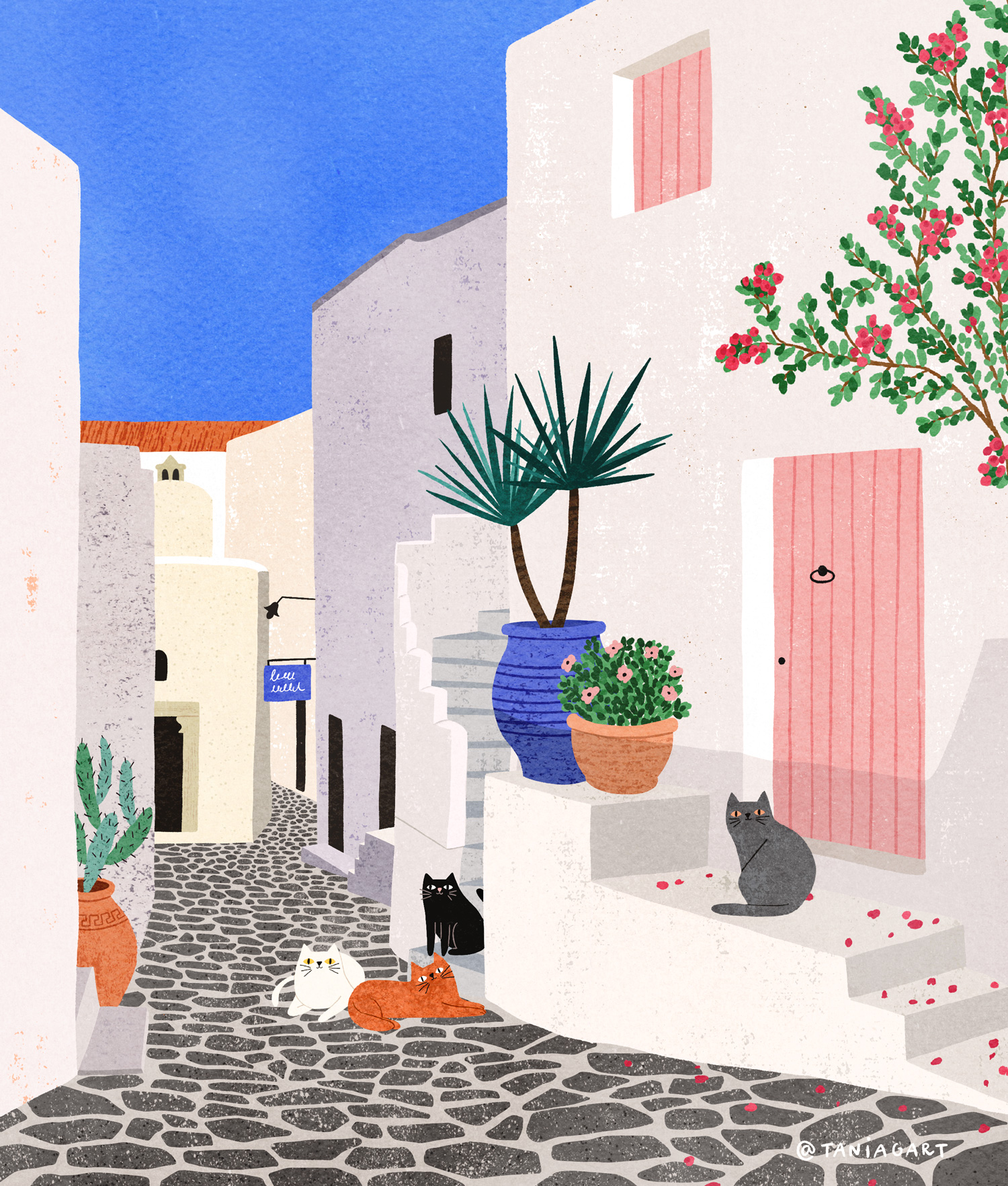 11. Now, tell us a little more about you as a person: what is your favourite food?
A classic answer: pasta. And I can't live without a good coffee and cookies or a slice of cake.
Una respuesta clásica: pasta. Tampoco puedo vivir sin un buen café y galletas o un trocito de tarta.
12. Favourite book?
I don't have a single favorite book I have a long list! But if I had to recommend a must read would be The Four Agreements: A Practical Guide to Personal Freedom (Don Miguel Ruiz, 1997).
No tengo un solo libro favorito porque tengo una lista muy larga. Pero si tuviera que recomendar uno básico sería Los cuatro acuerdos: Un libro de sabiduría Tolteca (Don Miguel Ruiz, 1997).
13. Favourite genre of music?
Classical music, jazz, blues, folk, soul, reggae, rock. And my favourite singers are Ben Harper and Lauren Hill.
Música clásica, jazz, blues, folk, soul, reggae, rock. Y mis artistas favoritos son Ben Harper y Lauren Hill.
14. What are your hobbies?
I really like to cook, take care of my plants and decorate my home. I also love to dance, especially Cuban salsa.
Me gusta mucho cocinar, cuidar de mis plantas y decorar mi hogar. También me gusta mucho bailar, especialmente, salsa cubana.
15. If you weren't an artist, what would you be?
I think I would be a gardener or a cooker.
Creo que sería jardinera o cocinera.