Instagram:
@tatsurokiuchi
Twitter:
@tatsurokiuchi
Facebook:
www.facebook.com/kiuchitatsuro
Behance:
www.behance.net/kiuchi
Society6:
www.society6.com/tatsurokiuchi
1. What's your story? Where are you from?
My name is Tatsuro Kiuchi. I'm an illustrator/painter based in Tokyo, Japan. I also teach illustration at Aoyamajuku in Tokyo. 木内達朗です。東京でイラストレーター/ペインターをやっています。また、青山塾というスクールでイラストレーションを教えています。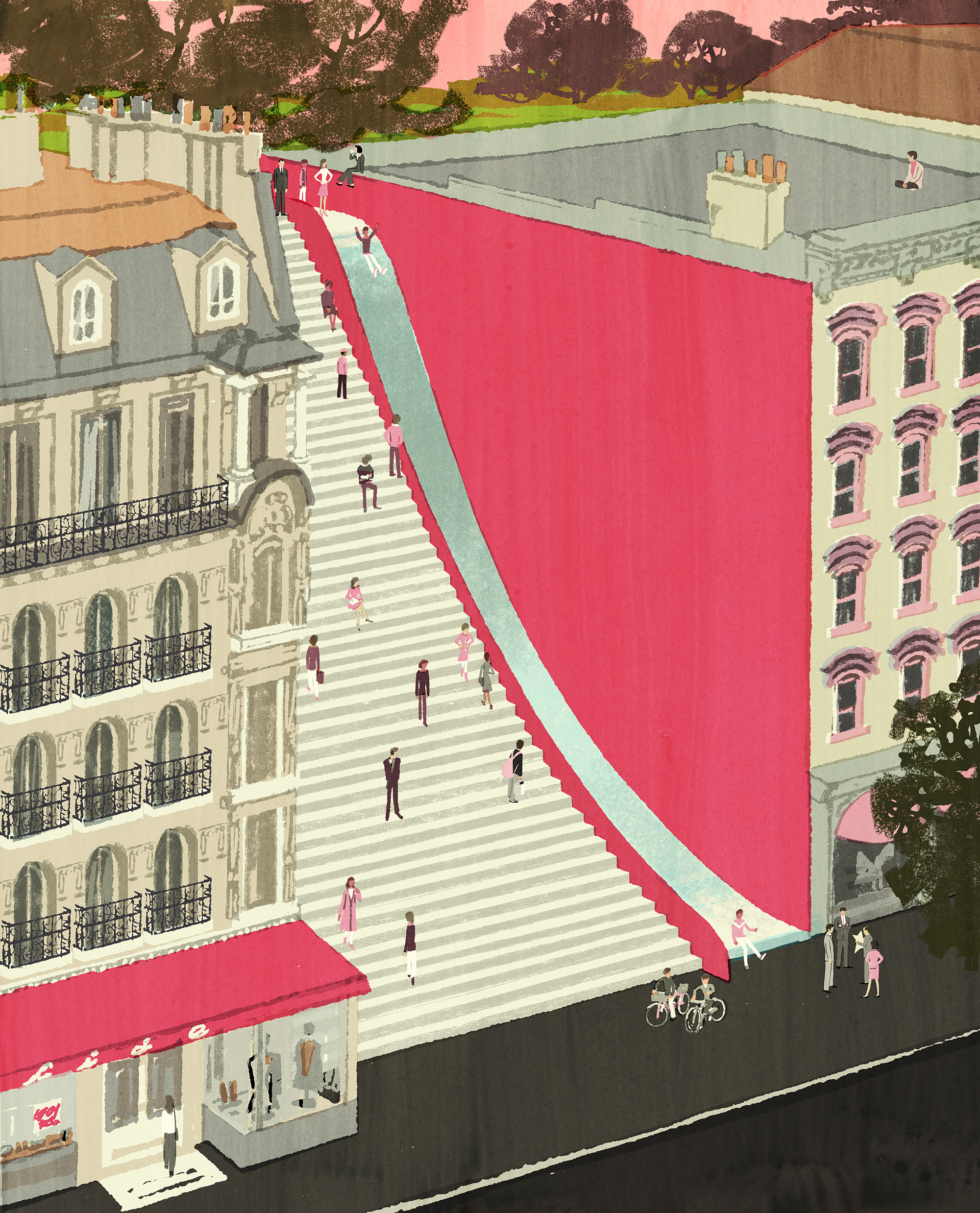 2. Tell us about your aesthetic.
As most of my works are illustrations, subject matter usually comes from the external world, nature, people, animals, economics, politics, science and so on. Within the given pictorial frame, I try to view things differently in order to come up with unique compositions whenever possible. Whether the work is conceptual or narrative, colors and composition are the most important elements. I want my work to be eye-catching at first glance, but still quiet, calm and understated, retaining some abstraction and leaving a little room for viewers to interpret and eventually have an emotional response. It might be too greedy, but that's what I am always thinking I want my artwork to be. 僕の仕事のほとんどはイラストレーションなので、描くべき主題は自分の内側からではなく、外から来ます。自然、人物、動物、経済、政治、科学などですが、与えられた枠の中でどれだけユニークな視点を提示できるかということに腐心しています。どんなテーマであれ、色彩と構図が最も大事な要素です。自分の絵は、一見して人目をひき、でも静かで穏やかで控えめでもあり、少し抽象性もそなえつつ見る人に解釈の余地を残しながら、最終的にはなんらかの感情的な反応を呼び起こすものであってほしいと思っています。かなり欲張りではありますが。
3. What is your favourite medium and why?
I love ballpoint pens. I use it to write and sketch. For my illustration works, I use Adobe Photoshop on Macintosh. It allows me so much control over my work including happy accidents. ボールペンが好きで、文字を書くときもスケッチするときもよく使います。イラストレーションの仕事ではもっぱらMacにPhotoshopです。偶然得られる面白い効果をキープすることも含めて、納得がいくまでコントロールできるところが気に入ってます。
4. What is your artistic process like?
I think it's pretty standard. My works are almost all digital except for some textures. I usually start with idea thumbnails on my sketchbook. I do as many as I can until I get a couple of ideas which I think are working. Then start developing these ideas by drawing directly on screen with a Wacom tablet. When I have some drawings that I feel right, I lay in colors roughly on them, and send them as my rough sketches. As soon as one of the sketches is approved, I start finalizing the illustration, layer by layer. Basically, I keep one plain flat color on one layer so that adjusting colors afterward is very easy. My works used to be quite simple, but they are becoming more and more complex lately as the number of layers has increased in great deal. This means I use more colors than ever before, and I get too many layers sometime. I usually add shadows and textures at the very last stage. ごく一般的な手順ですが、仕事の絵はテクスチャを除くとほぼ全部デジタルです。ますスケッチブックにアイディアのサムネールを、これで行けそうと思えるアイディアが出るまでたくさん描きます。良いアイディアが出たと思ったら、ワコムのタブレットを使って画面に直接ドローイングします。よい構図になりそうなものが描けたら、おおまかに色を着け、これをラフスケッチとしてクライアントに送ります。OKが出たら仕上げ作業に入りますが、このとき1レイヤーに1色、それもグラデーションのようなニュアンスがないベタの色面として塗っていきます。こうしておくことで後で個別に色の調整ができます。僕の絵はもともと二、三色刷りの木版画のようにシンプルなものだったのですが、最近はデジタルの便利さもあってかどんどんエスカレートして、レイヤー数がものすごく増えてしまいました。陰影やテクスチャは最後の段階でつけることが多いです。
5. Who and/or what inspires your work?
There are many artists whom I admire, but in these days, to be honest, I really get inspired by images I encounter everyday from SNS feeds like instagram, tumblr, or behance. Some of these images are works of well known artists or artists I am familiar with, and some are of artists who are totally new to me. 好きなアーティストはたくさんいるのですが、実際のところ現在はInstagramやTumblr、BehanceなどSNSで出会う画像にもっともインスパイアされている気がします。それらの画像は有名だったり好きなアーティストの作品であることもあるし、今まで全く知らなかった人の作品であることもあります。
6. What role does art play in your life? How does it change the way you view the world?
Well, it could sound a bit too romantic, but I would say art is my life itself. I make art to live, and live to make art. To me, making art and illustration is to depict and describe this world I live in, so I observe everything meticulously. ロマンチックな言い方で恐縮ですが、でも本当のことなのでこうしか言いようがないので…。絵は僕の人生そのものです。生きるために描き、描くために生きています。絵やイラストレーションとは僕にとって自分の住むこの世界を描写し記述することなので、いろいろなものを入念に観察します。観察がとても大切です。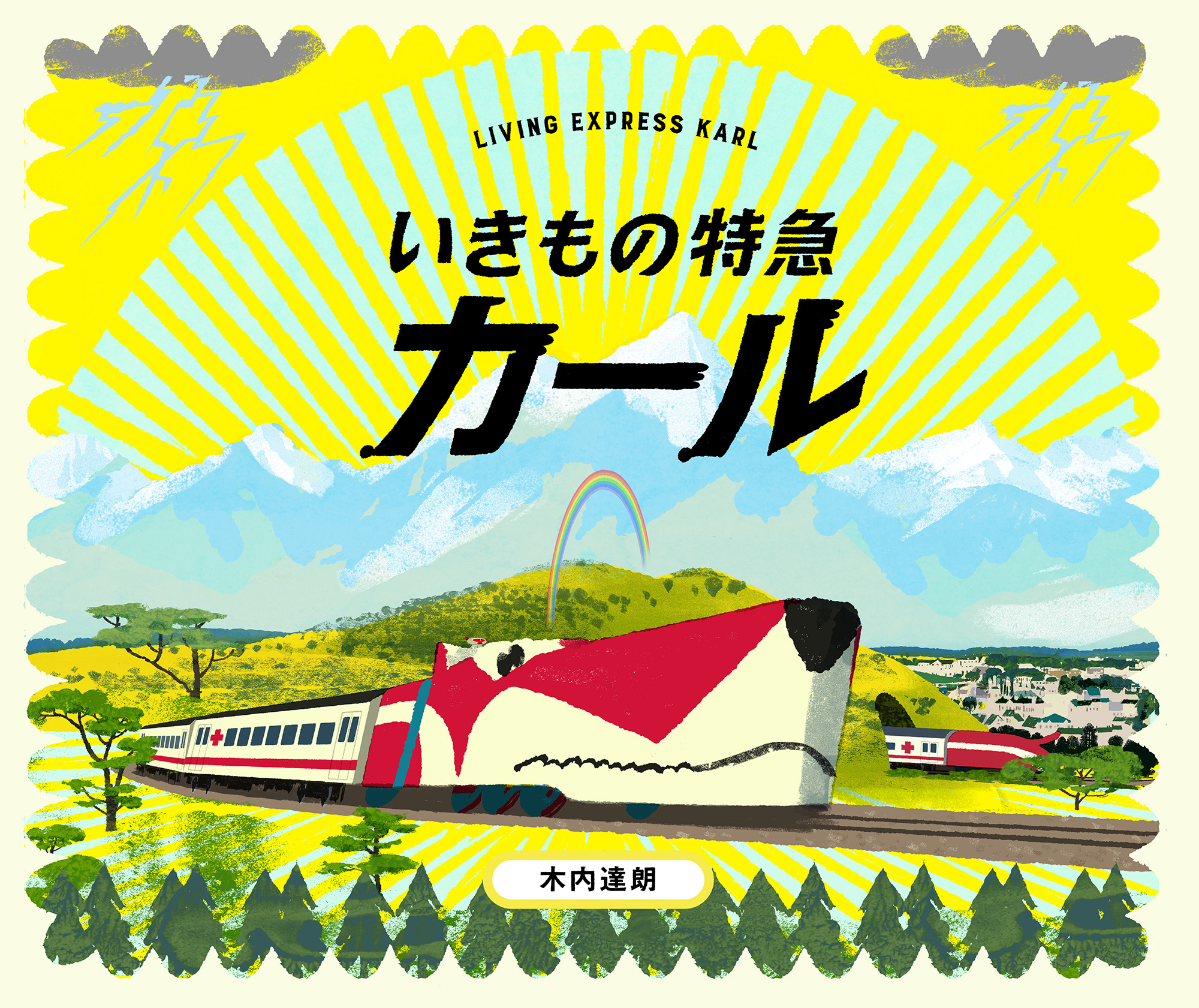 7. Where did you study?
Art Center College of Design in Pasadena, California. カリフォルニア州パサディナにあるArt Center College of Designという美大です。
8. Where do you see yourself in five years?
I think I will be still doing illustration, but might be making more of my personal paintings. まだイラストレーションをやっていると思いますが、個人的なペインティング作品の比率を増やしているかもしれません。
9. What about in ten?
I might be living in Los Angeles. Who knows? ひょっとしたらロサンジェルスに住んでいるかも?
10. What do you hope to achieve with your art?
I hope to entertain people who look at my work. I would also like to tell people about pleasure of making art, and hopefully keep myself motivated in order to continue being creative as long as I can. 絵によって人々をエンターテインしたいです。また、絵を描くことの楽しさを人に伝えたいし、そのためにできる限り長い間クリエイティブでいられるようにモチベーションを維持できればなあと思っています。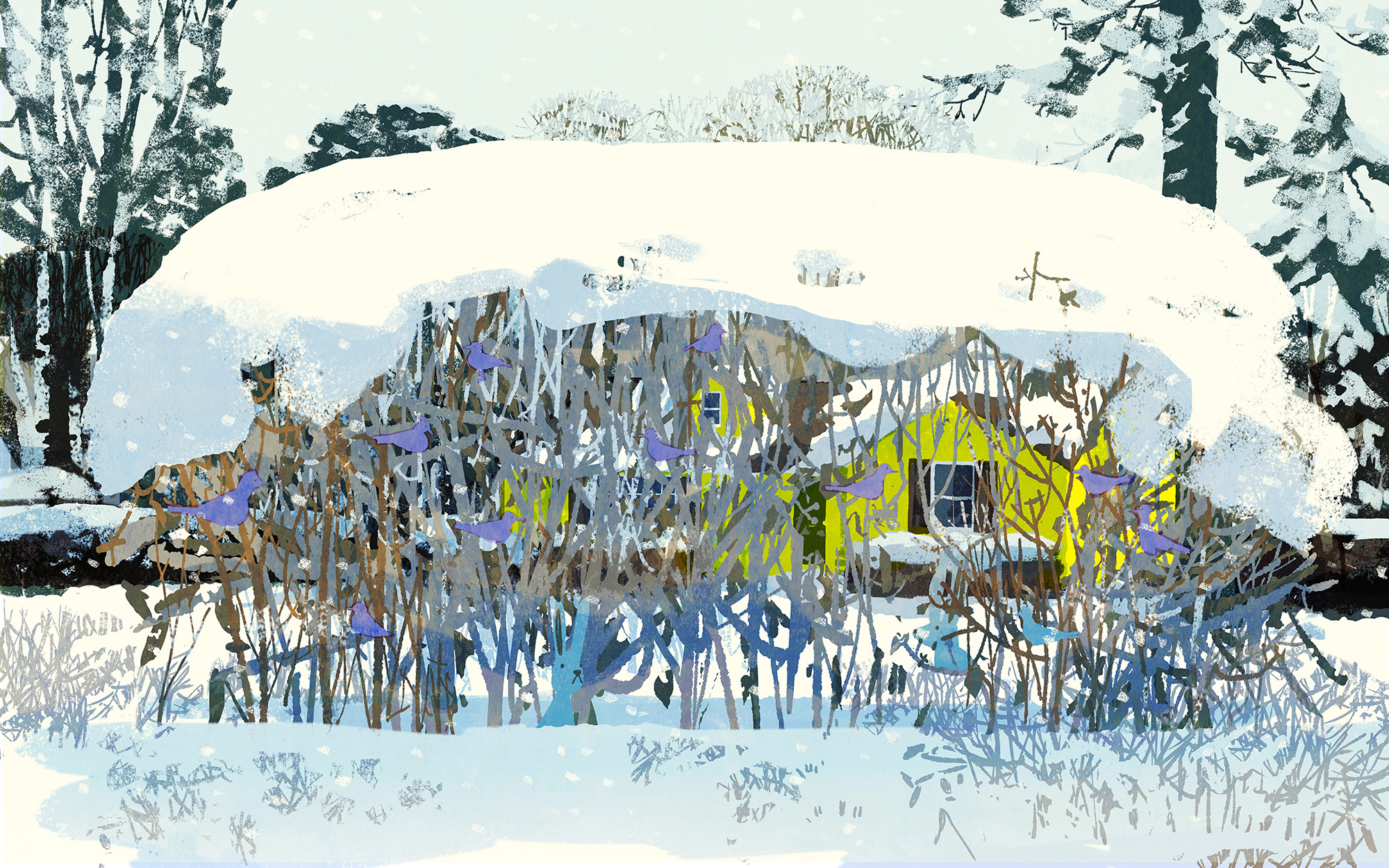 11. Now, tell us a little more about you as a person: what is your favourite food?
Curry and rice, all types of noodles. カレーライス、麺類ならなんでも。
12. Favourite book?
I can't quite pick just one. It should be any art books by my favorite artists, but there are too many to choose from. However, at this very moment, I really dig "THE LOST HOUSE" by b.b. Cronin. 一冊だけ選ぶのは難しいですが、アーティストの画集であることは間違いないです。好きなアーティストが多すぎて決められません。ただ、今この時ということでいえばb.b. Croninの『THE LOST HOUSE』という絵本にハマってます。
13. Favourite genre of music?
I am into enka ballad these days. 最近いちばんよく聴くのは演歌です。
14. What are your hobbies?
Riding a motorcycle, reading books, and collecting vintage junks. オートバイに乗ること、本を読むこと、古いガラクタを集めること。
15. If you weren't an artist, what would you be?
A biologist or an antique dealer. 生物学者か骨董屋でしょう。