Instagram:
@teken_ing
Facebook:
www.facebook.com/teken.ing
Website:
www.teken-ing.nl
1. What's your story? Where are you from?
My name is Ingrid and I am an illustrator and prettymaker with a love for paint, pencil, paper and product (and pompoms). I live in Rotterdam the Netherlands, where I work from my studio at home as an independent freelancer.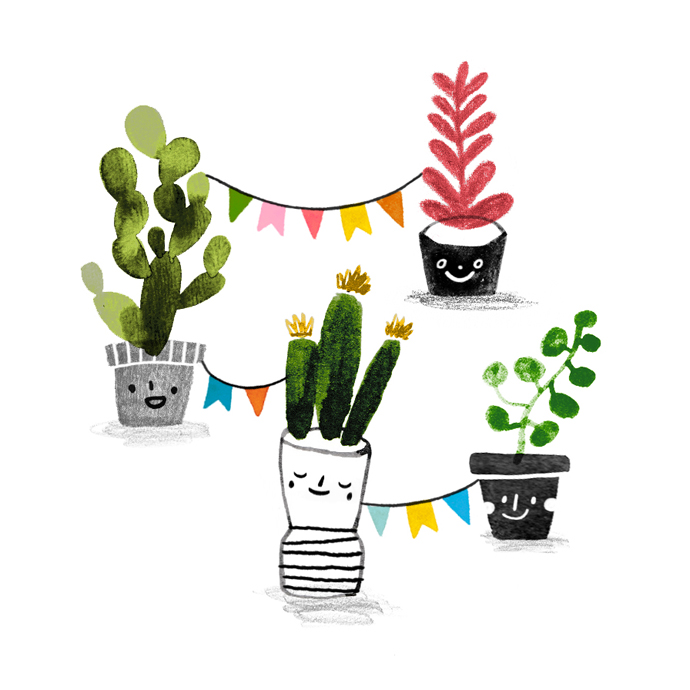 2. Tell us about your aesthetic.
I create scence from daily life, whimsical things from nature and animals and I love myself some motivational quotes and puns. I enjoy all things pretty and that is why I am always exploring. I tend to 'see' with my hands; I always have to touch everything in order to experience it full. This expresses in the way I draw: with great detail and always with a 'handmade feel' to it. I work with a combination of different techniques and therefore my work has a layered look. Colors, texture and a little bit of humour are always very important in my work.
3. What is your favourite medium and why?
Pencil and ink, which I always start my drawings with. They can both bring so much texture and depth in the illustration and that is really important to me. But to be honest, my favorite way to work is combining the best of both worlds by mixing the raw materials with some digital magic.
4. What is your artistic process like?
It's quite complicated. When I illustrate I am more or less collaging or 'sculpting' my image. After doodling and dribbling on a piece of paper, I work out a rough line drawing. Then I draw all the separate parts of the image in pencil, ink or paint. I scan in all the separate drawn pieces and collage them together on the computer. This way I can easily determine the composition and scale, adjust color or add textures if necessary. Working this way might seem a bit complicated but it gives me more freedom to play around.
5. Who and/or what inspires your work?
I can be inspired by everything! From daily events to something someone says or even how something smells. Begin a creative to me means always be curious and on top of my senses. I love to enjoy the little things in life and get inspiration from what I see. Nature, music, textures and colors are very inspirational to me. In this digital age, I love to look at various Instagram or Pinterest accounts to discover how people curate their feed or how they style or compose their pictures.
6. What role does art play in your life? How does it change the way you view the world?
As mentioned before I am a very curious person and I love to explore everything that comes my way. By looking around and surrounding myself with things that I find interesting, I keep myself inspired. Through colors, shape, light, composition, form, it can be anything. By looking at things from different angles I feel more open to finding creative solutions or points of view. This inspiration and creativity I try to apply in the illustrations and images I create.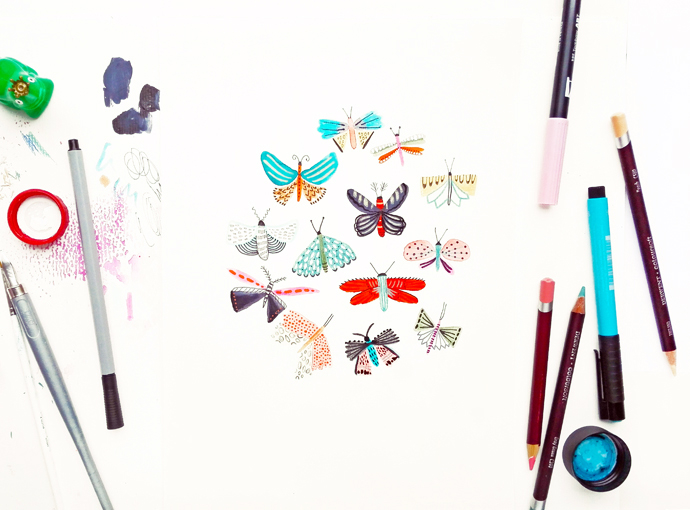 7. Where did you study?
I first did a Graphic Design study and after graduating, I started studying Illustration at Willem de Kooning Academy, where I also graduated from.
8. Where do you see yourself in five years? Working in an agency?
I want to expand my freelance business in the next five years, working as an independent illustrator and/or partly in collaboration with an agent. I want to get my shop and blog running smoothly and fill up my portfolio with more amazing projects and experiences.
9. What about in ten?
In ten years I want to have an established freelance business. My dream is to build up a paper and stationery imperium with lots of my own illustrated goodies, products en prints. I'd also love to develop a creative platform or (online) magazine.
10. What do you hope to achieve with your art?
Being a creator at heart I do what I love most: making images en telling short stories. My goal is always to bring a smile to a face and make the world a little lighter and brighter. I hope that, when seeing my illustrations, people stop and take a look at what is really going on and how full of beautiful things can be. And I hope that they carry that thought or feeling with them in their daily life.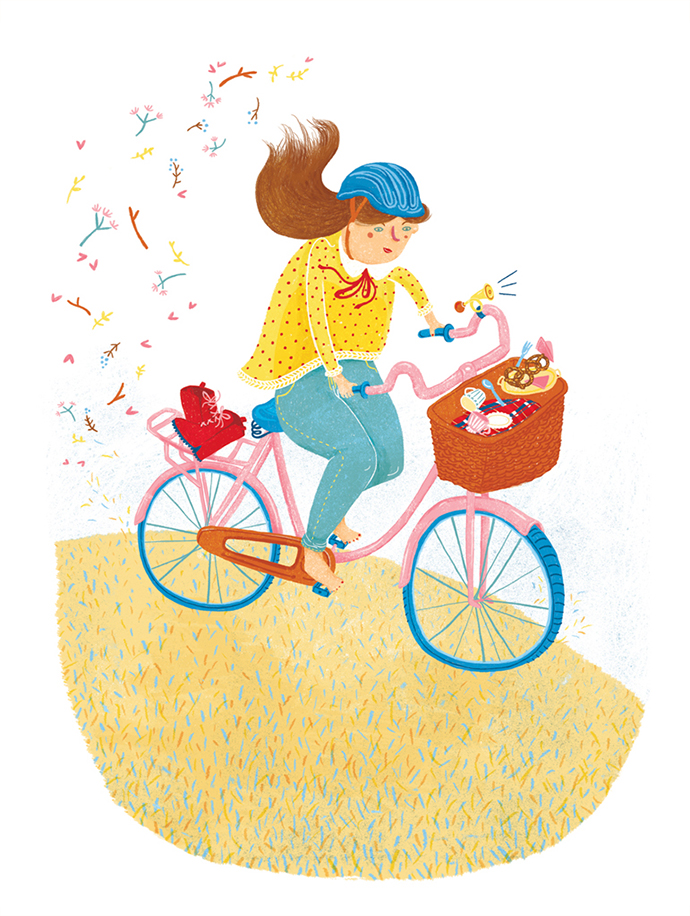 11. Now, tell us a little more about you as a person: what is your favourite food?
Sushi and potato chips, no doubt.
12. Favourite book?
Coraline by Neil Gaiman.
13. Favourite genre of music?
Impossible question guys! I was raised with a wide range of music so I developed a wide taste. I tend to have a slight preference for female vocalists like Sia. But I also like the edgy guitars played by Muse. And put on any song from the Spice Girls if you like to see me dance crazy.
14. What are your hobbies?
Thrifting, doing DIY's, play tennis, watch movies/documentaries and organizing.
15. If you weren't an artist, what would you be?
I've always wanted to be an illustrator most of all. But if I went into another direction, I would probably be a journalist or a nurse now.