Instagram:
@tekleulaart
Twitter:
@tekleul
Facebook:
www.facebook.com/teklesmenas
Behance:
www.behance.net/tekleula
1. What's your story? Where are you from?
Born and grow up in Vilnius, but also spend a lot of time in different places in Lithuania. So I'm city lady with wild spirit.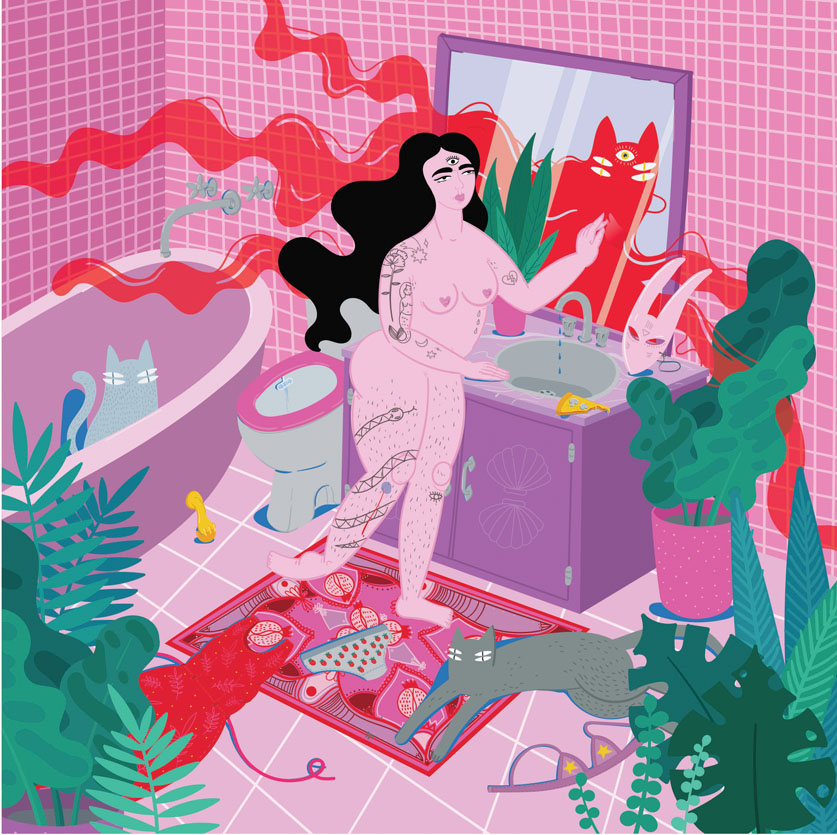 2. Tell us about your aesthetic.
Now is pink time. Everything looks better in pink. Maximum 3 colors. But I like to create more in colors tones, not in colors. Women. And cats.
3. What is your favourite medium and why?
I love to draw by hand. Almost all my illustration line drawing is made by hand.. and then I finish it by using computer design programs. And after I bought my wacom pro tablet I started to make digital illustrations more.
4. What is your artistic process like?
Combination of my life, what I see and pinterest, plius a cat magic. I feel most inspired when I feel sad, depressed or anxious
5. Who and/or what inspires your work?
Me, my life, women, cats, nature, magic, fantastic stuff.
6. What role does art play in your life? How does it change the way you view the world?
I don't know... It's just living in me. I was born in family of few generations of artists. So art always surrounded me. When I have no time for art or worse I have art block, it start to hurt inside.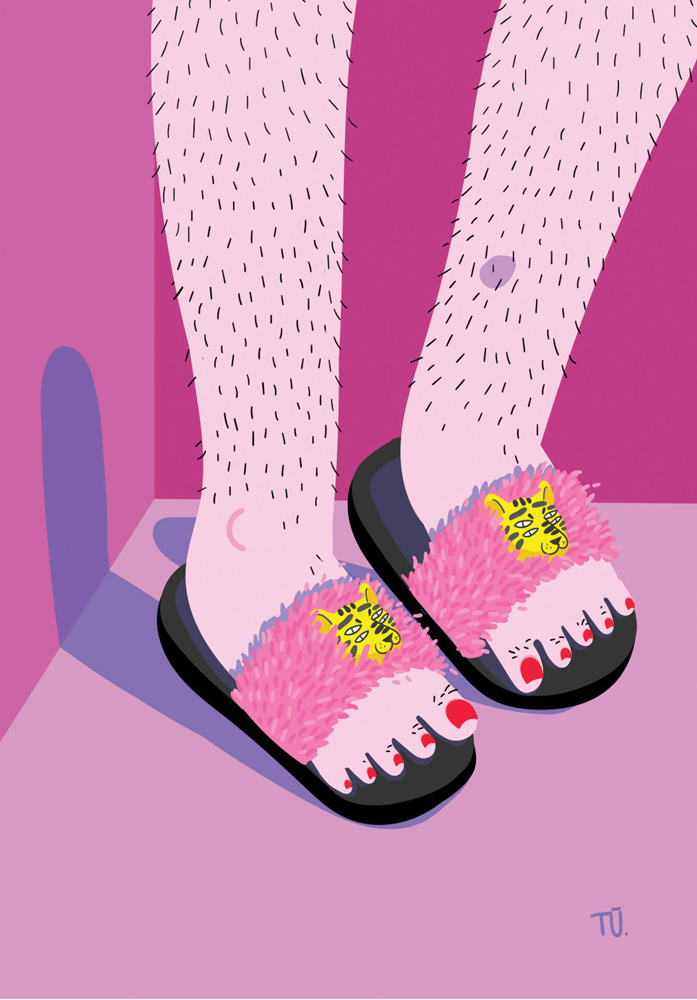 7. Where did you study?
I finished textile bachelor at art academy of Vilnius.
8. Where do you see yourself in five years?
I want to be full time freelancer. Sadly but I want to leave my country and live somewhere else. Maybe in small town in Greece, Spain, Portugal. Or just live in small town in Lithuania, have a house with a garden. Maybe I am getting older.
9. What about in ten?
Creating art, house with a garden in small town, saving cats.
10. What do you hope to achieve with your art?
I want to inspire other girls. But first I need to be more open about myself, and be brave to talk about my stories.. bad stories.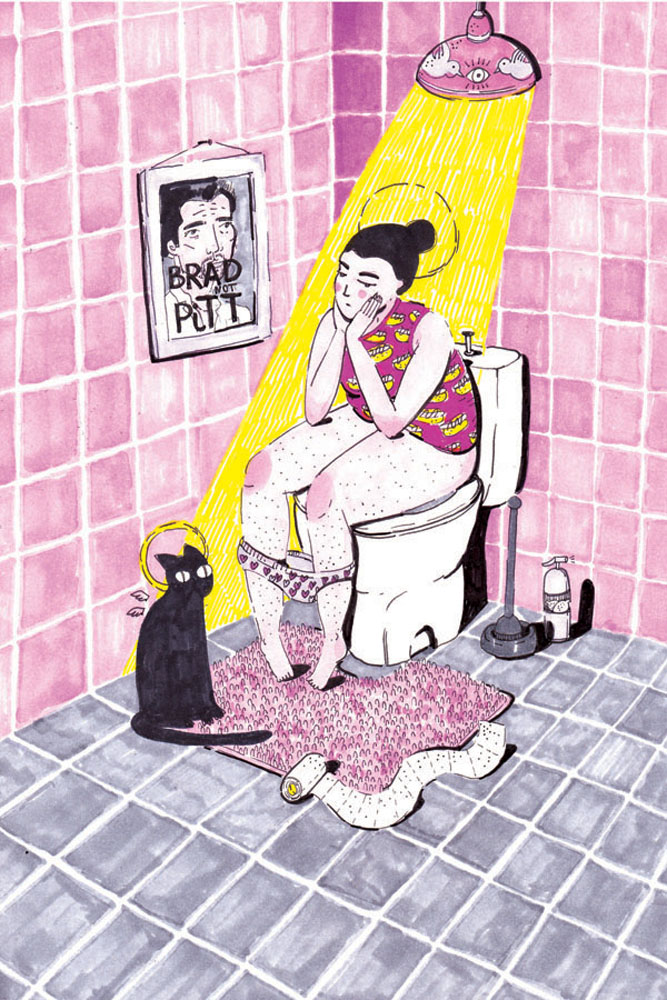 11. Now, tell us a little more about you as a person: what is your favourite food?
Pizza. Pizza is number one!
12. Favourite book?
I don't read a lot. I could say that I don't read at all. I am more movies and good tv shows type of person. But most interesting and inspiring books I read was biographies about sculptor Auguste Rodin and "The Secrets of Jin-Shei".
13. Favourite genre of music?
I prefer "heavier" music. It makes me feel relaxed.
14. What are your hobbies?
My work and life is my hobbies. Truly! Laziness is my true hobby.
15. If you weren't an artist, what would you be?
Something with genetic research.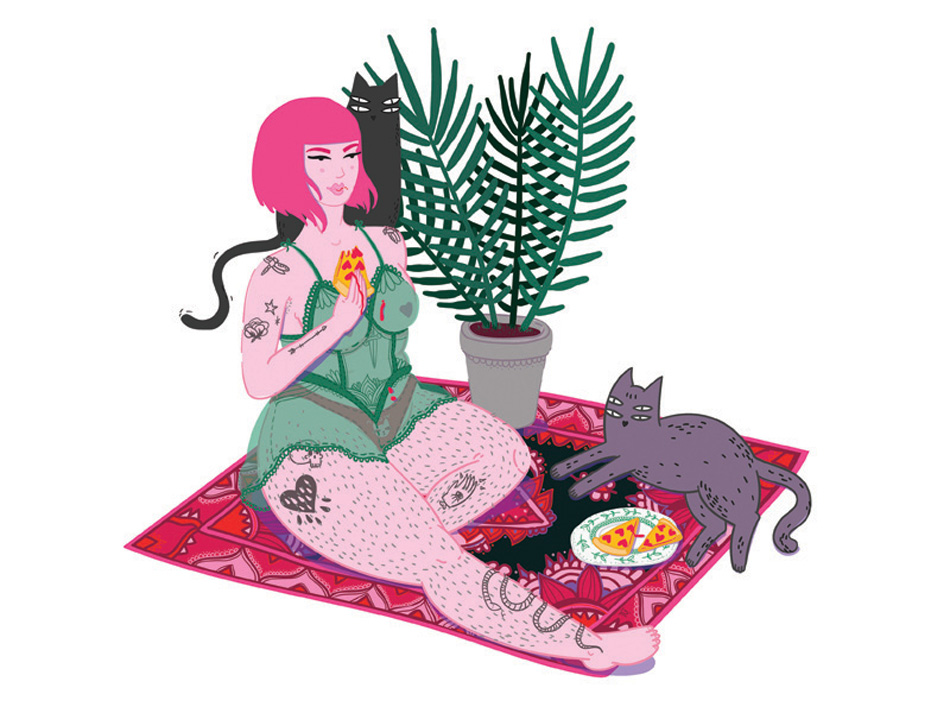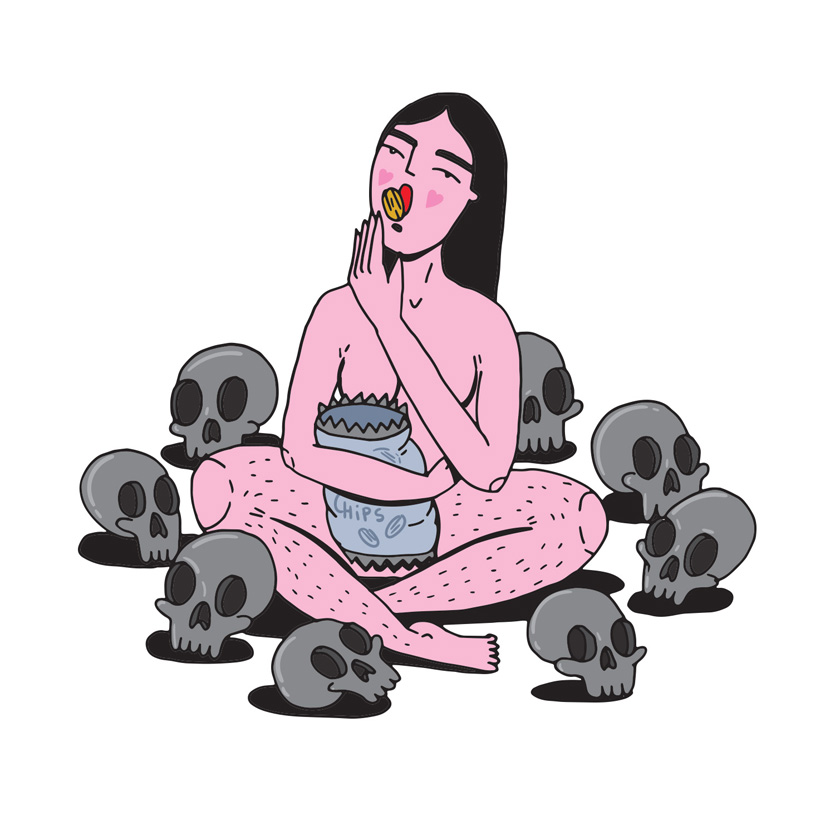 Curated by
@ievarag
, Ballpitmag curator for Lithuania