Instagram: @tengmeu
1. What's your story? Where are you from?
Hey~ I'm MeU Teng, from China. I picked up drawing since my childhood I was a child. After I learned professional painting in high school, I became more determined to take painting as a lifelong career, and I have been moving towards this goal now.
我是MeU Teng,来自中国,现在还是一名学生。我从小就很喜欢到处乱涂乱画,高中时期学习了专业的绘画知识,便更坚定了要把绘画作为一辈子的事业,现在也一直在朝着这个目标前进。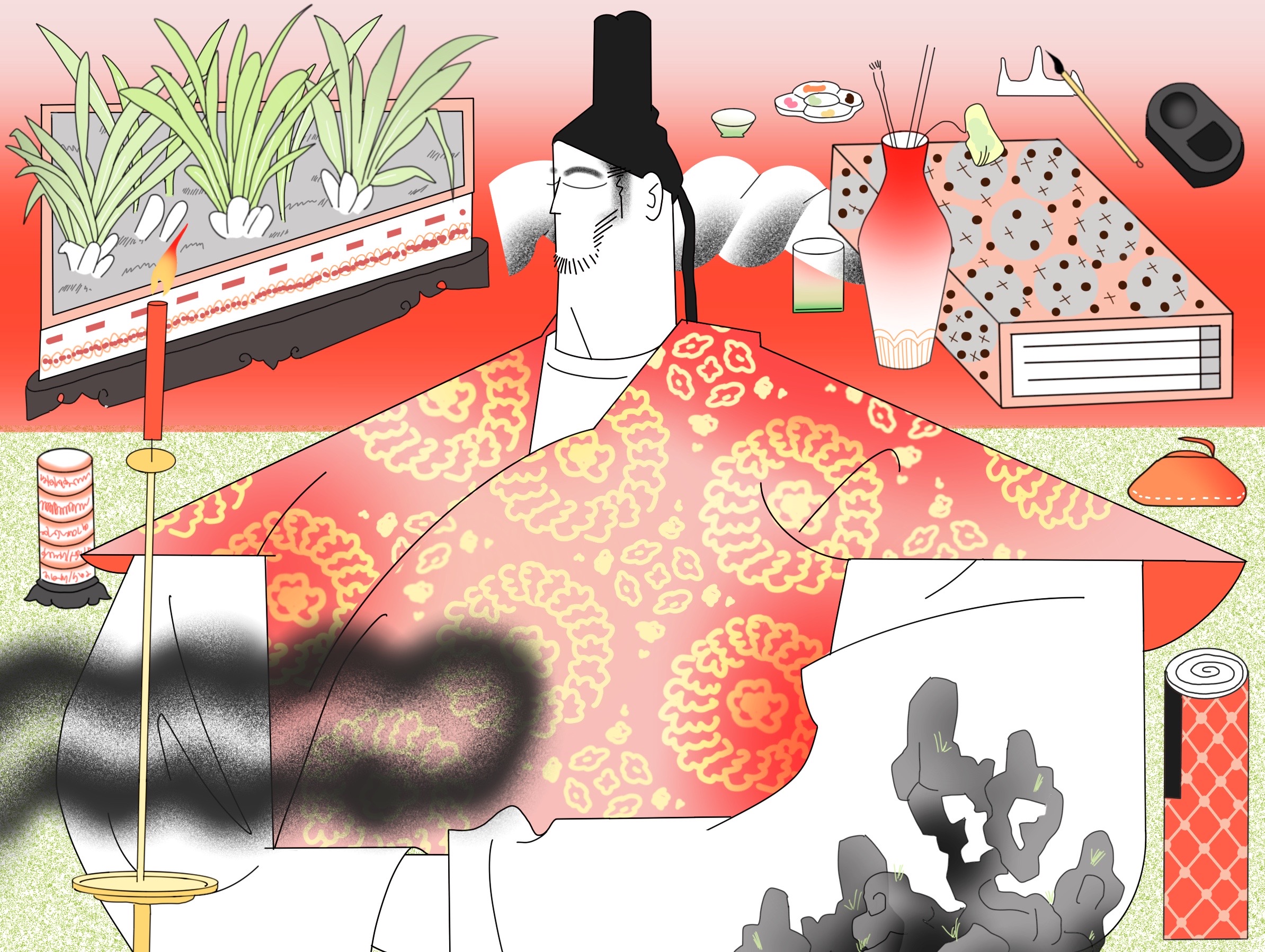 2. Tell us about your aesthetic.
I like simple and interesting graphics and lines, plus some bright details. I often use female portraits as the protagonists in my works. I think they have a beauty that is different from the general natural beauty and they are also full of human beauty.
我喜欢简洁有趣的图形和线条,再加上一些亮眼的细节。在我的作品里经常以女性肖像为主角,我觉得她们有着不同于一般自然的美,她们身上还充满人性的美。
3. What is your favourite medium and why?
I like digital painting. Because it is convenient and cheap.
我喜欢数字绘画。因为方便而且划算。
4. What is your artistic process like?
I don't like to draw drafts, I just draw as much as I want. I usually like to take photos of beautiful girls aside as a reference, and then directly complete all of them in the iPad pro.
我喜欢不打草稿,想到哪画哪。通常会把美女的照片放在旁边作为参考,然后直接在ipad pro完成全部。
5. Who and/or what inspires your work?
My friends are all hot, they are my muse. Of course, I will also find different girls on the Internet.
我的朋友们都是辣妹,是我的灵感缪斯。当然也会在互联网上发现更多不同的辣妹。
6. What role does art play in your life? How does it change the way you view the world?
Art gave me dignity as a person and made me found the meaning of life. Of course, it is also my job. Art also taught me that money is not the only thing in life. Through art, I have also made friends with many different people in the world.
艺术给予了我作为一个人的尊严,以及让我发现了活着的意义。当然它也是我的工作。艺术也让我知道物质不是生活的唯一,通过绘画我也结交了世界上很多不同的人。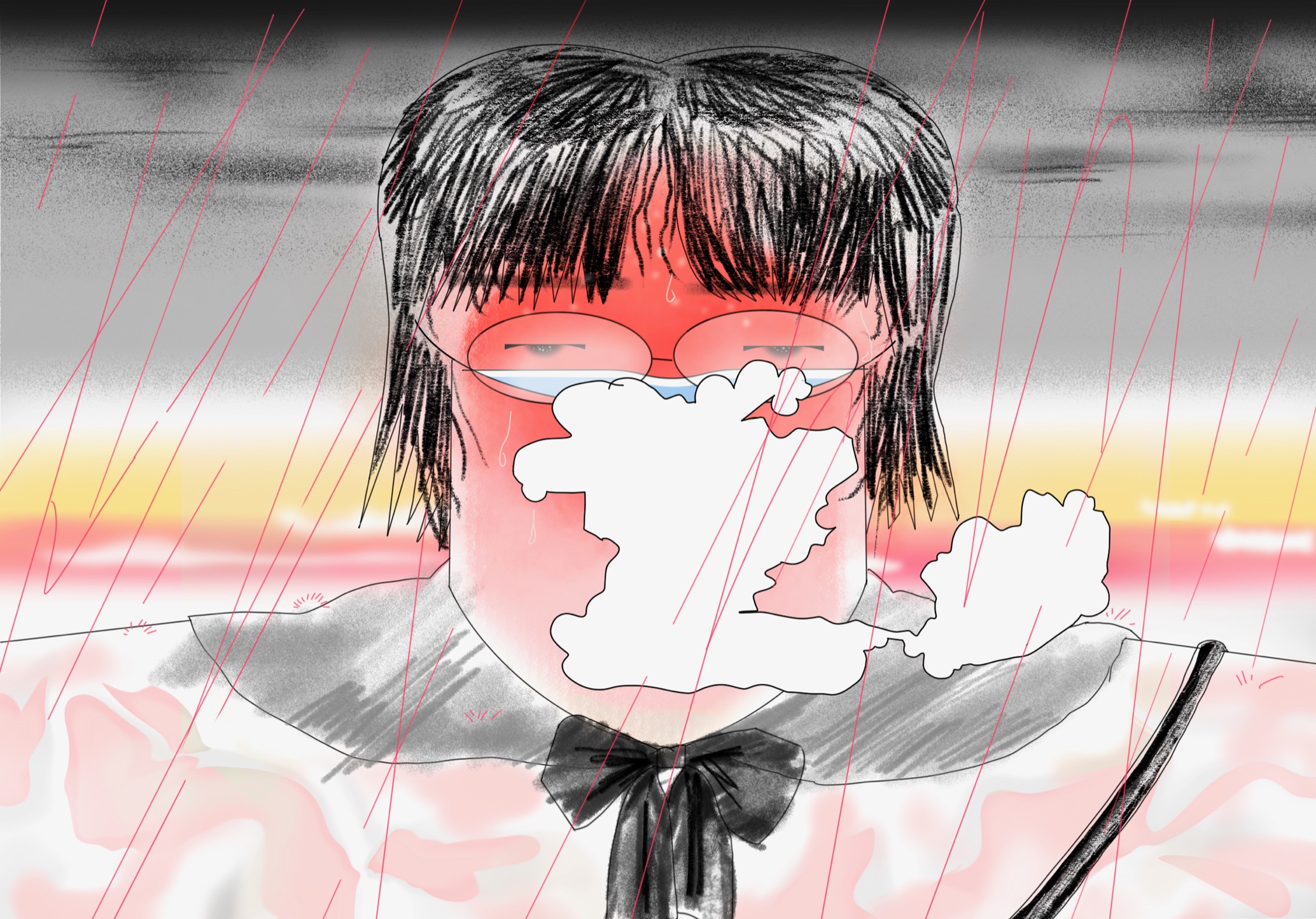 7. Where did you study?
I'm studying Animation in Korea now.
目前在韩国学习动画制作。
8. Where do you see yourself in five years?
In the next few years, I may bring my work to participate in some art activities, and explore cooperative relationships with other friends in other fields. I would like to hold personal exhibitions and publish books about my works in the future. Of course, I will continue to work on illustration and create more works.
我接下来几年可能会带上自己的作品去参加一些艺术活动,以及和其他不同领域的朋友以合作关系进行探索,以后有机会会举办个人画展和出书。当然也会一直更新作品。
9. What about in ten?
If the above is done, I will travel to different places.
如果上面的那些做到了就会去到处玩。
10. What do you hope to achieve with your art?
To be honest, I don't want to achieve anything. This kind of thinking will become a burden on me.
不想达到什么成就。这种想法会成为我的负担。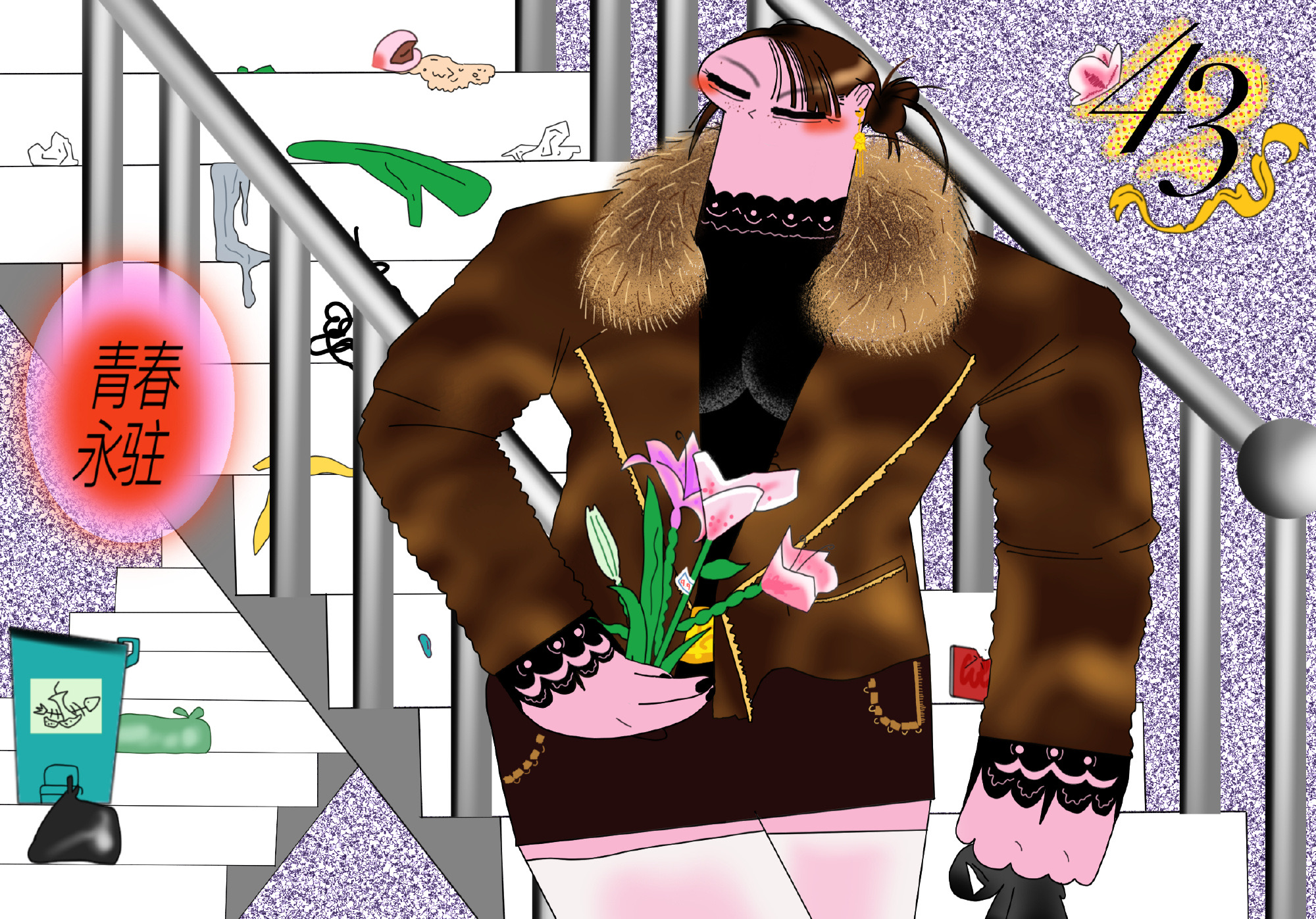 11. Now, tell us a little more about you as a person: what is your favourite food?
Chinese food made by my mom.
我老妈做的菜。
12. Favourite book?
Strange Tales from a Chinese Studio, a classic literature work with a collection of about 500 stories by Pu Songling of the Qing Dynasty
聊斋志异
13. Favourite genre of music?
Punk
朋克。
14. What are your hobbies?
Hanging out with friends, attending shows or exhibitions.
和人一起待着, 看展。
15. If you weren't an artist, what would you be?
A handsome guy.
一个帅哥。