Instagram:
@teresa_bellon
Facebook:
www.facebook.com/teresabellonilustracion
1. What's your story? Where are you from?
My name is Teresa and I was born in Albacete (a small town in southeastern Spain) in 1987. I started drawing when I was a little kid and it has been one of my favourite hobbies since then, until I realized that I could make a career out of it (lucky me!). Currently I live in Madrid. I'm a big fan of chocolate and dogs and I'm trying to quit biting my nails.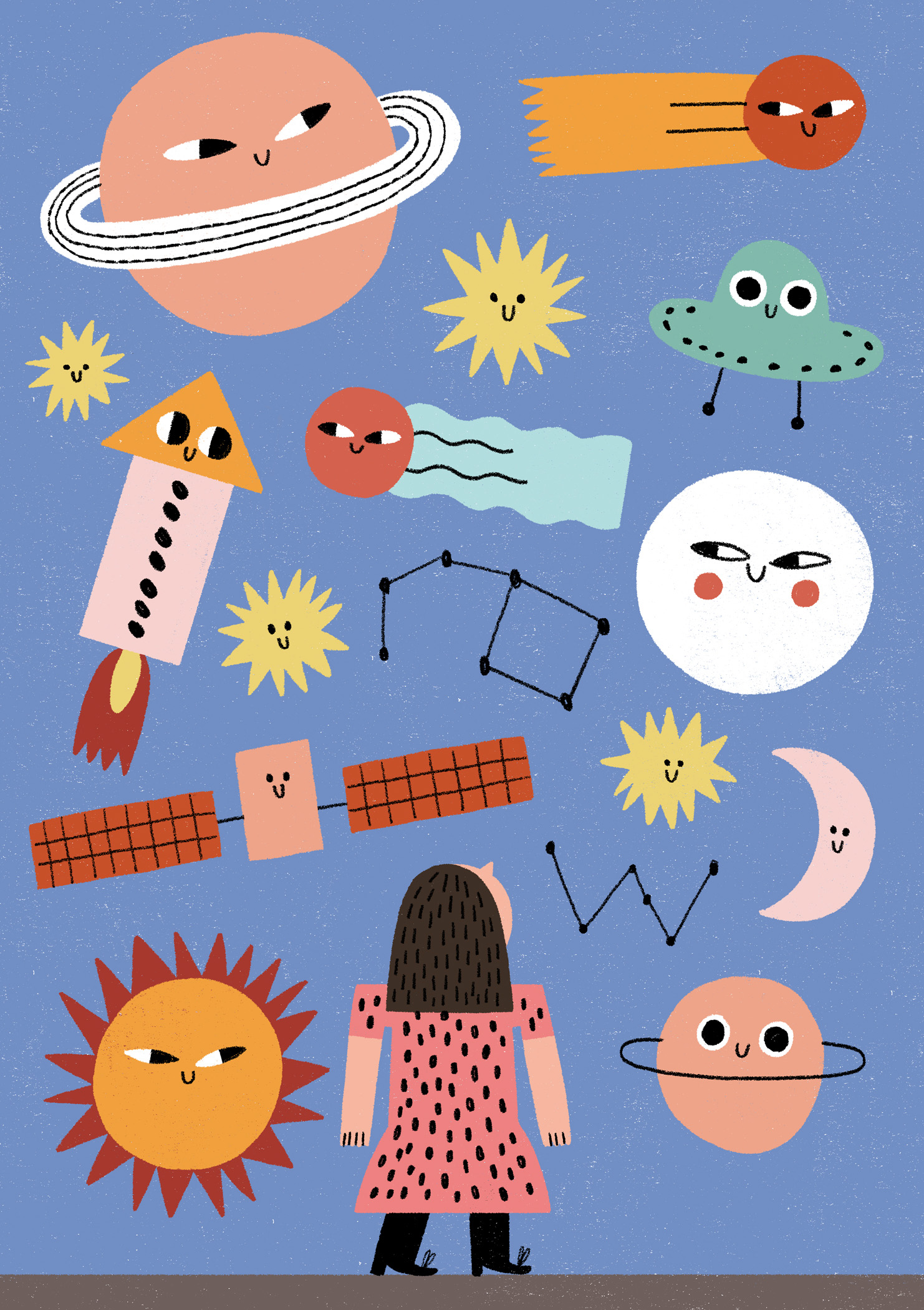 2. Tell us about your aesthetic.
My style is simple and is based on geometric shapes. I like using flat colors and reduced and brigth color ranges: red, blue, white, salmon, turquoise.
3. What is your favourite medium and why?
I usually work in a digital way, with Photoshop. I bought a year ago a Wacom Cintiq tablet, and since then I have not stopped using it! I like to work in this way because it is faster, you have thousands of brushes and above all, my room is not full of paintings and papers... (I have a little problem with the order haha)
4. What is your artistic process like?
When I receive an assignment, I usually look for inspiration on the Internet and Pinterest (this platform has saved my life more than once). Then, I do the sketches directly in the graphic tablet. Finally, I choose the color palette. I find Kuler very useful for doing this.
5. Who and/or what inspires your work?
I love drawing animals, so we can say that Mother Nature is my source of inspiration! Haha. I am also inspired by other illustrators. For example, I really like the Portuguese illustrators of children's books and the colour palettes of the illustrator Owen Davis. Traveling is also very inspiring. Having known the Norwegian and Japanese cultures have made my style more clean and geometric.
6. What role does art play in your life? How does it change the way you view the world?
For me drawing is like practicing "mindfulness". When I am drawing, I forget everything else. Drawing relaxes me, gives me peace and makes me happy. In short: art makes my life greatly better.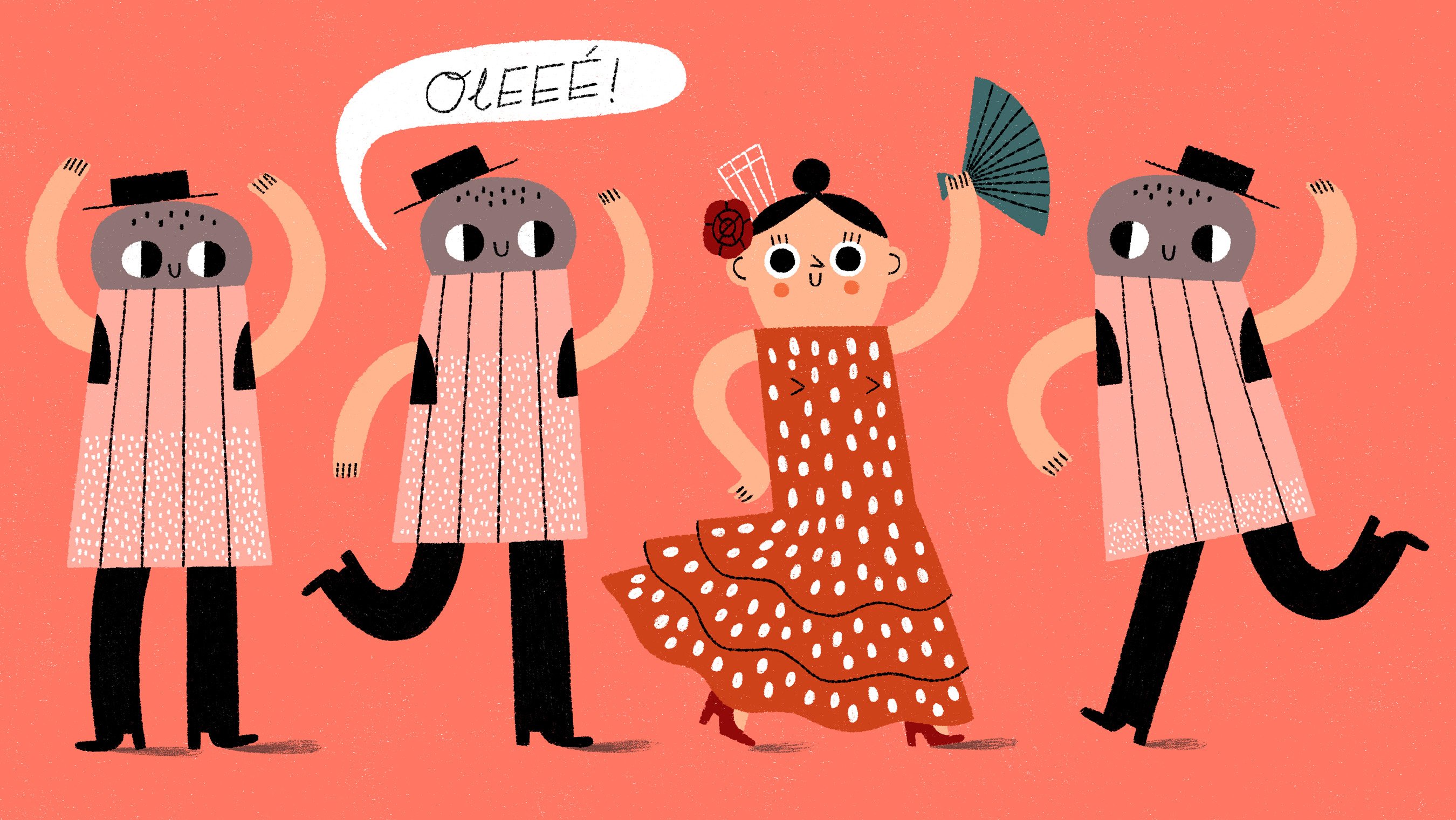 7. Where did you study?
When I finished high school, I ot a degree in Art History at Universidad Complutense de Madrid. Then, I took an illustration course at Escuela de Arte 10 in Madrid. It is a high quality public school. Studying there changed my life! :)
8. Where do you see yourself in five years?
In 5 years I see myself working at home as a freelance. And I will have a greyhound that will be called "Nigiri". These are my plans for the future :)
9. What about in ten?
I hope that same as at 5 years but with enough money to have my workspace in a coworking instead of at home.
10. What do you hope to achieve with your art?
I hope people smile a little at seeing my artwork. I think my work is kind and naive, and I always try to include a touch of humor.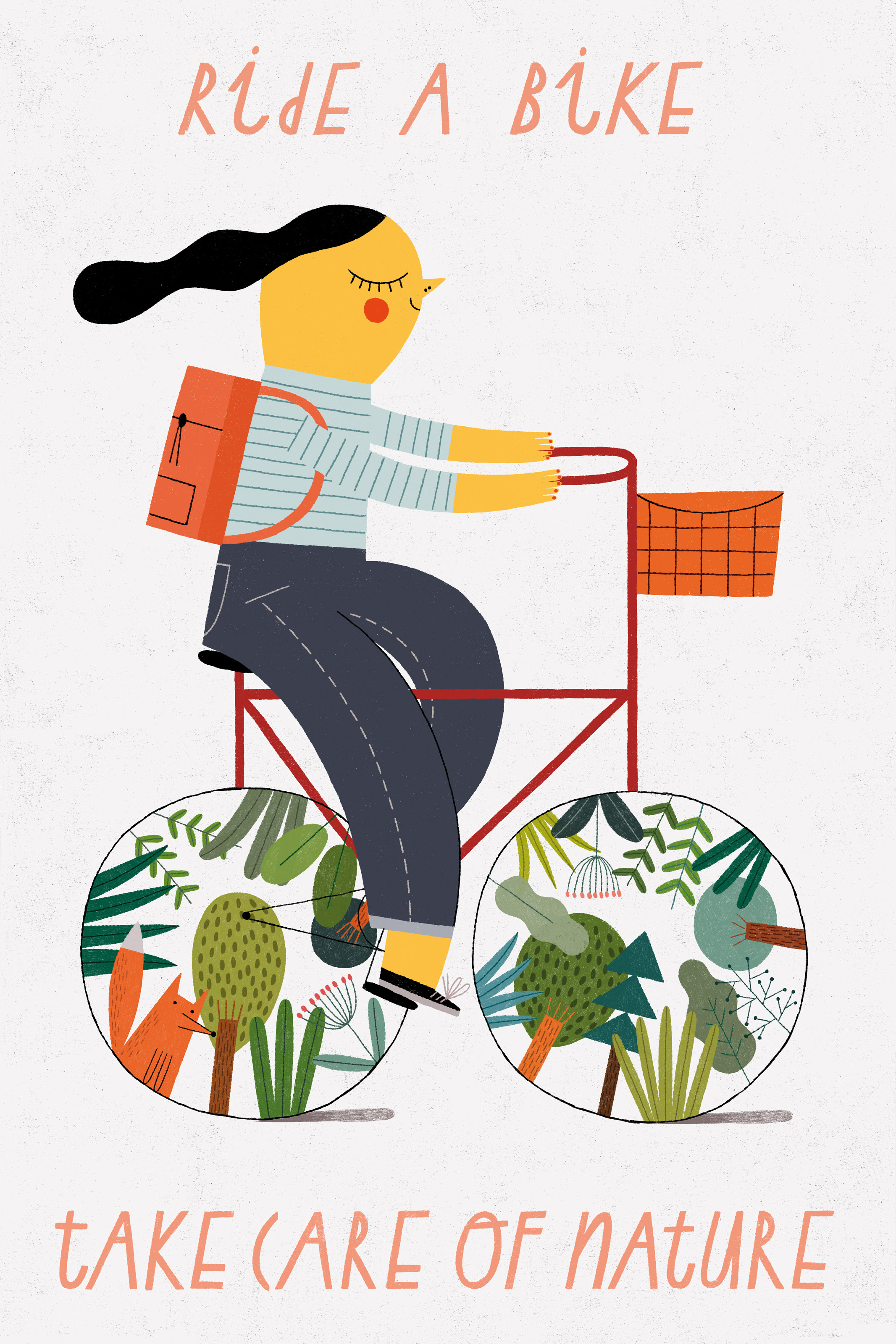 11. Now, tell us a little more about you as a person: what is your favourite food?
My favorite food is sushi. I recently saw Okja's movie, and I just think that I should become a vegetarian, but I would not be able to give up sushi! I have to work this subject...
12. Favourite book?
The Unbearable Lightness of Being of Milan Kundera.
13. Favourite genre of music?
I'm keen on country folk music. My favourite band is the Avett Brothers.
14. What are your hobbies?
I love walking, having breakfast in nice cafes, watching series, sleeping a lot (this can be considered hobby, can't be?), practicing yoga, travelling, watching animated films, collecting tote bags, watching many recipe blogs (and then never cook the recipes) and looking many times a day Pinterest and Instagram.
15. If you weren't an artist, what would you be?
I would be a marine biologist.