Instagram:
@tessrubinstein
Website:
www.tessrubinstein.com
1. What's your story? Where are you from?
I grew up on a foggy mountaintop in the SF Bay Area and moved to the Pacific Northwest for art school. I'm currently living in Portland OR, drinking plenty of tea and working as a freelance illustrator/designer. I'm a morning person.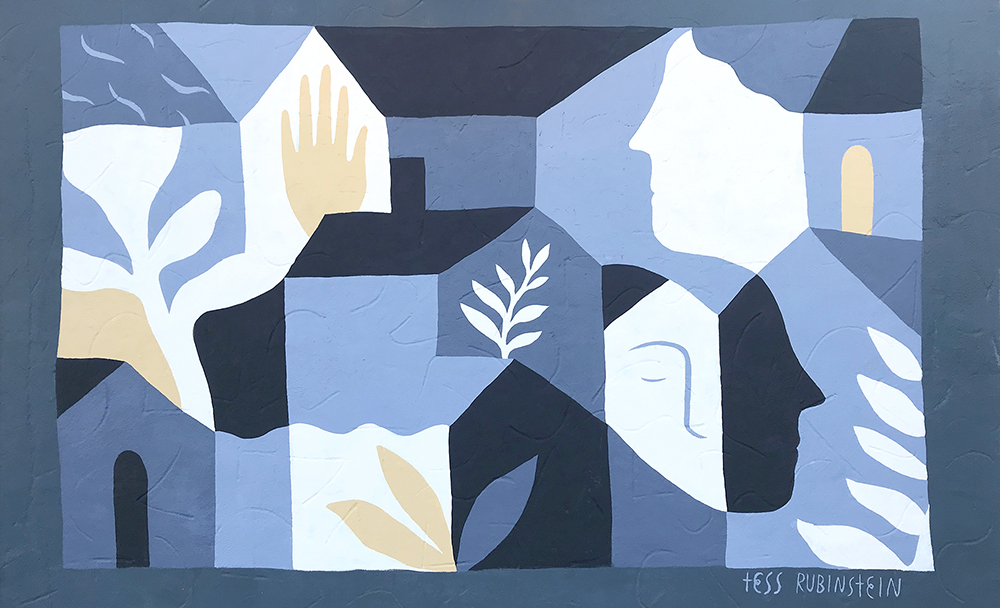 2. Tell us about your aesthetic.
Simplified shape with a play on positive and negative space. An exploration of nature, the female form, and living a good ole' humble existence.
3. What is your favourite medium and why?
My favorite medium is screen printing. I love the act of slingin' ink and getting messy and being in a communal print space, but also the ideology behind printing as a commercial method that's cheap and accessible. I also like the versatility of being able to print on fabric to expand the role of my illustrative work. I also like feeling witchy when I mix the colors…
4. What is your artistic process like?
My sketchbooks are generally just collections of lists, but writing is an important component of my thought process and I often work through an idea on paper before tackling any visual component. I translate these notes on newsprint and then move to color comps to understand the layout in shapes of color and value. At this point my process varies from medium to medium, my favorite of which is printing on fabric and sewing it into functional objects.
5. Who and/or what inspires your work?
My strongest influences stem from time spent working on various farms and homesteads in the US and UK. Because of this, much of my work is rooted in a desire for slowness, using illustration, print, and craft as an ode to simple living. Other than that….folk art, "women's work," old textiles, and pretty much everything that went down at Black Mountain College in the 30's-50's.
6. What role does art play in your life? How does it change the way you view the world?
Looking back, I credit art to helping me develop my independence as I was never bored with drawing and painting supplies around. As I'm starting my career, art has shifted from my hobby to my sense of purpose and income, which can be daunting at times but mostly feels good n' empowering.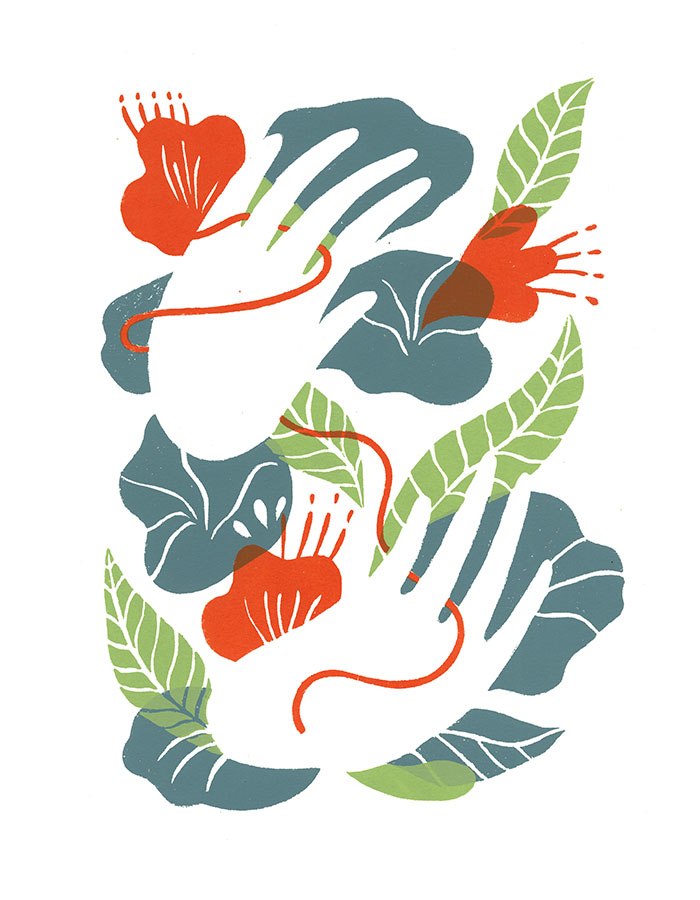 7. Where did you study?
I went to school at the University of Vermont then transferred to the Pacific Northwest College of Art in Portland. I just got my BFA this spring!
8. Where do you see yourself in five years?
Hopefully running my own business. Hopefully not working a few feet from my bed.
9. What about in ten?
The long-term dream is to own some land and open up a residency program / event space for artists to visit and create their own work. And of course, continuing to grow and develop my own art practice.
10. What do you hope to achieve with your art?
I hope to use my art to create and adorn objects that bring beauty, ease, and intention into people's lives.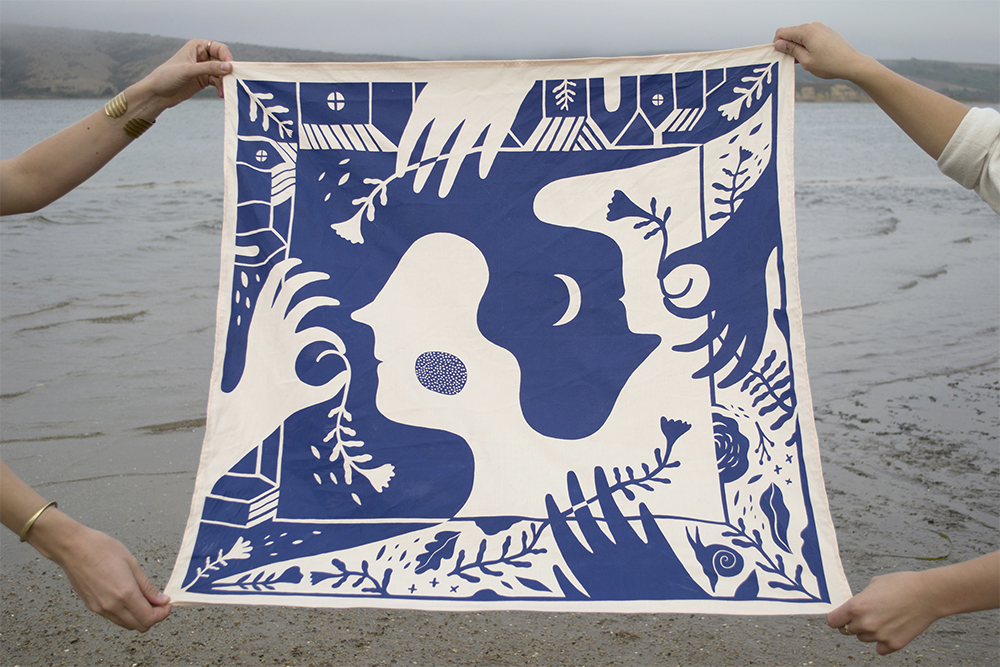 11. Now, tell us a little more about you as a person: what is your favourite food?
Cheese and bread in all of its glorious forms.
12. Favourite book?
The Foxfire books or Just Kids by Patti Smith.
13. Favourite genre of music?
I'm drawn to music that pulls me into a different time or place…1920s France, Appalachian folk tunes, lots of jazz. I tend to listen to things seasonally so my favorite genre often cycles throughout the year.
14. What are your hobbies?
Natural dyeing, sewing, reading, sleeping outside and eating good food with good people.
15. If you weren't an artist, what would you be?
Potentially working on a farm or running some type of creative program.