Instagram:
@tesssmithroberts
Tumblr:
tesslucia.tumblr.com
Etsy:
www.etsy.com/uk/shop/tesssmithroberts
Website:
www.tesssmithroberts.co.uk
1. What's your story? Where are you from?
My name is Tess and I'm from Norwich. I'm an Illustration student currently based in Kingston, just outside London.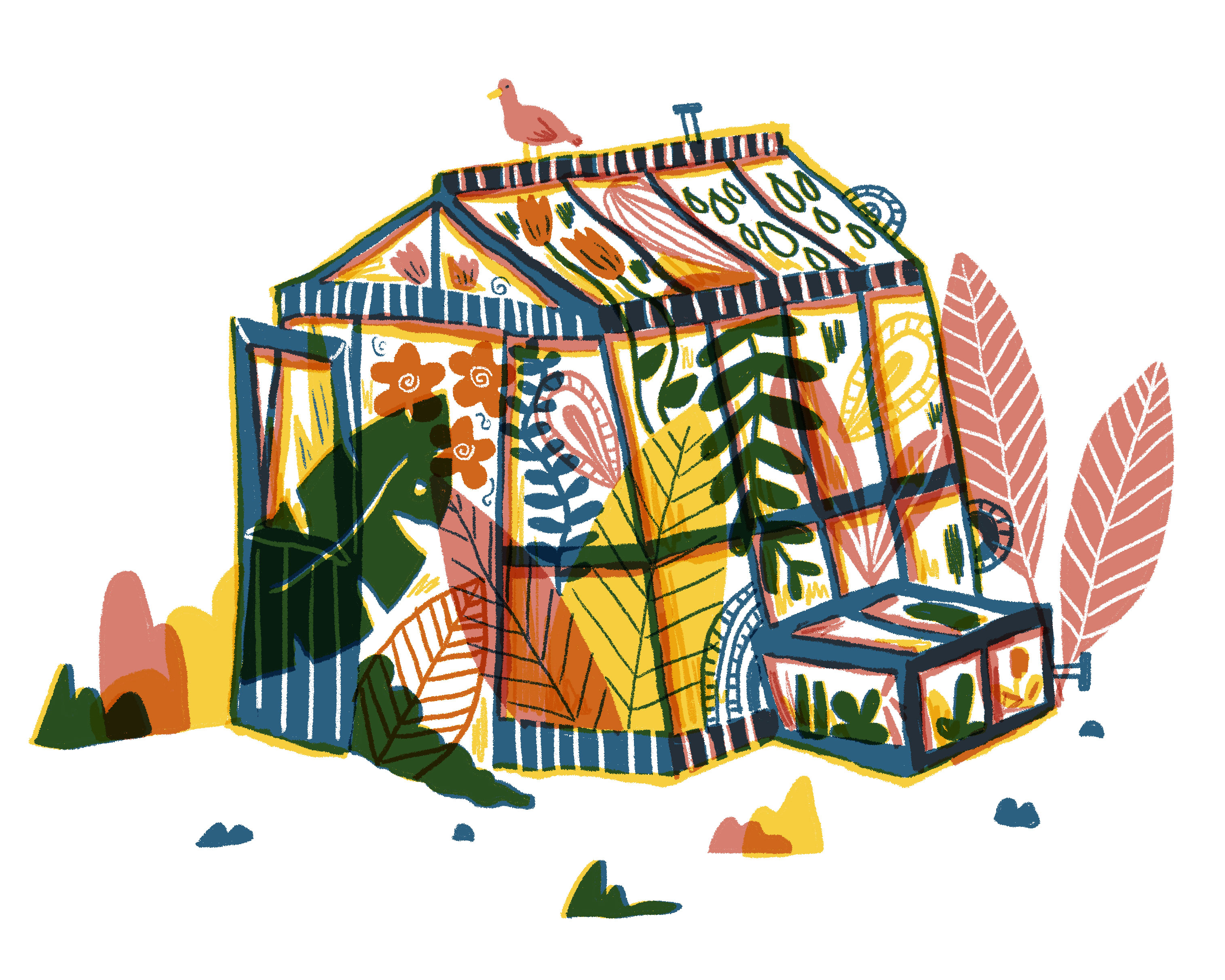 2. Tell us about your aesthetic.
I'd say my style is quite childlike and fun. I love simple shapes and bold, bright colours (I'm currently going through a primary colour phase). I mainly draw animals, but my current obsession is plants.
3. What is your favourite medium and why?
Screen printing! I haven't done it much but I find the whole process so magical. I love how you have to really think about each layer and colour, and you never quite know exactly how the layers will react to each other. The textures and shifts in colour you get are fab too.
4. What is your artistic process like?
I draw some sketches in pencils and markers before taking them over to Photoshop. But if I'm feeling lazy, I'll skip this and just draw straight onto the computer. I use a Wacom tablet with some funky digital brushes I got online (which, no exaggeration, changed my life) and put some textures on top. I try to limit my colour palette to resemble the way you'd create a screen print too.
5. Who and/or what inspires your work?
So many things! It's hard to name them all. In terms of artists, it would be Mary Blair and Dahlov Ipcar. I love their use of bright colours and bold shapes.
6. What role does art play in your life? How does it change the way you view the world?
This sounds obvious for an illustrator to say, but from a young age I've always been doing some sort of arty thing, so I can't really imagine life without art at all. Art plays a role in all aspects of what I do.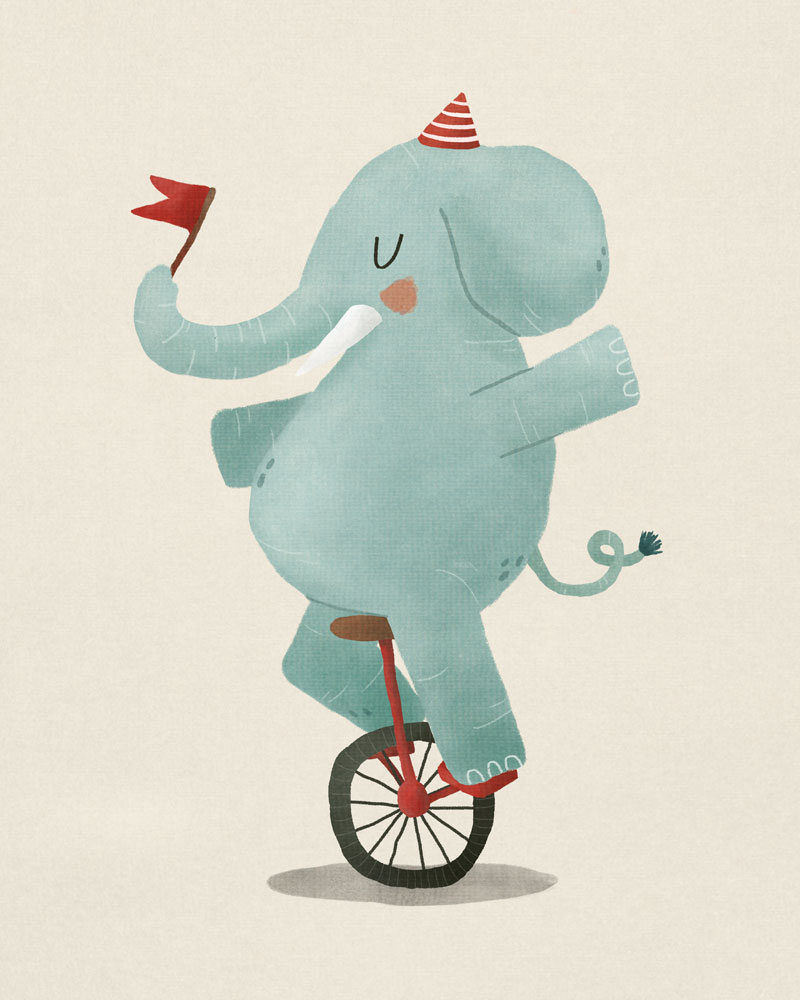 7. Where did you study?
I'm currently studying Illustration at Kingston University - I'm in my second year.
8. Where do you see yourself in five years? Working in an agency?
Having a studio somewhere in London with my pals, drawing/making things, maybe working freelance if I'm lucky. Maybe i'll be traveling round the world, taking pictures and eating good food, too
9. What about in ten?
Same kind of thing. Maybe living in Brooklyn instead, that would be fun.
10. What do you hope to achieve with your art?
I just want to have fun drawing things forever.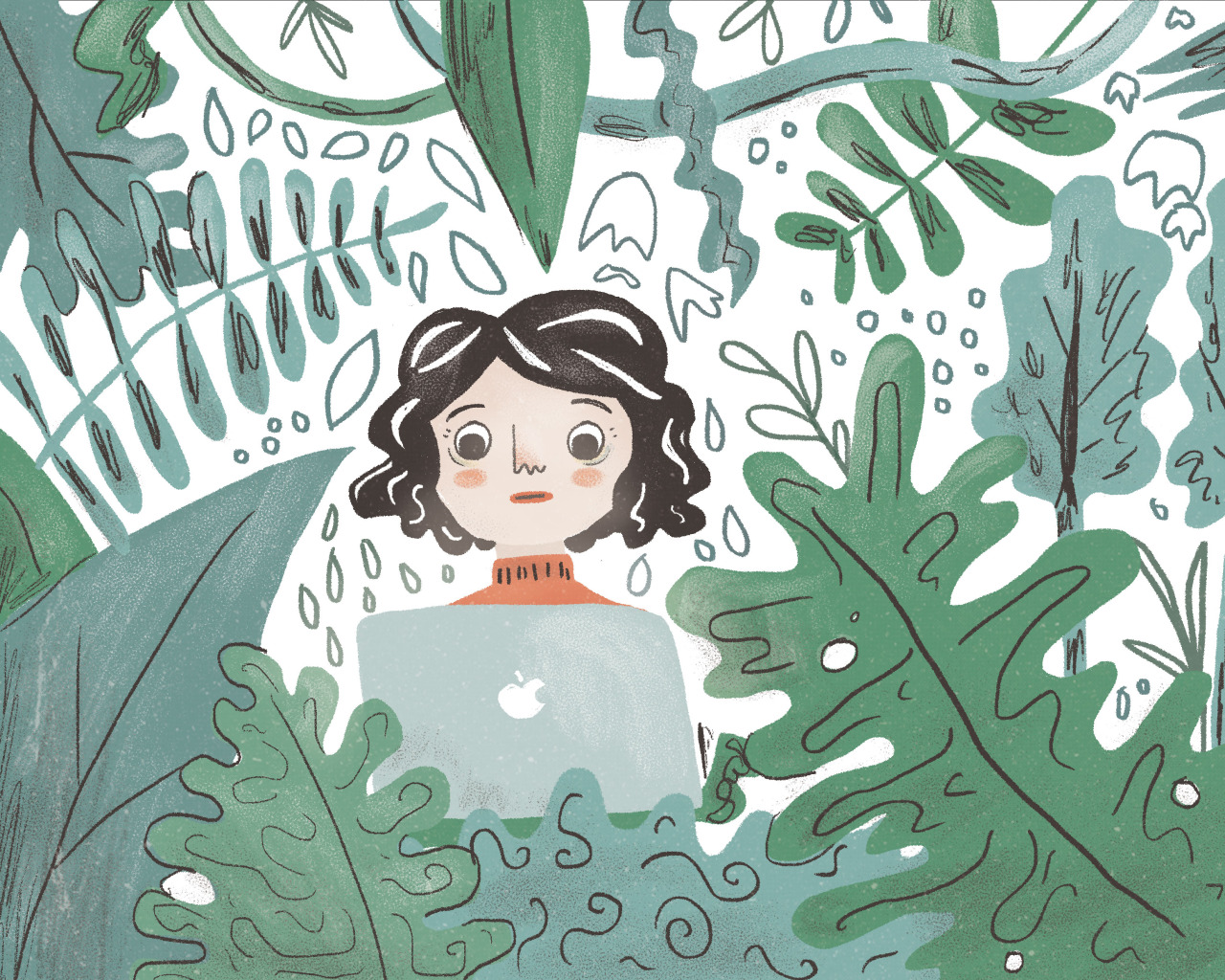 11. Now, tell us a little more about you as a person: what is your favourite food?
Extra mature cheddar. The more mature the better.
12. Favourite book?
On the Road by Jack Kerouac. I love the Beat Generation a little too much.
13. Favourite genre of music?
I can't pick only one! But if I had to narrow it down, I'd say Funk and Soul like James Brown and Marvin Gaye etc. Or Folk, like Johnny Flynn.
14. What are your hobbies?
I take a lot of pictures on old film cameras. Luckily my uni develops it all for free, otherwise I'd be completely broke.
15. If you weren't an artist, what would you be?
I'd say a photographer but that's an artist too. So, maybe a baker!